Last night I had the pleasure of shooting from the 85th floor of the Princess Tower in Dubai with my friends Daniel Cheong and Sebastian Opitz. This is a staggeringly high vantage point that shows the incredible sprawl of the Dubai Marina. Prominently in the foreground, you can also see the nearly completed Infinity Tower, which twists 180 degrees from top to bottom… It's a good thing I remembered to take my vertigo pills. 😉
So far, May has been an extraordinary month of travel beginning in Venice Italy, Petra Jordan, and now Dubai. Photographically speaking, I've literally gone from shooting old architecture, to ancient architecture, to ultra modern architecture. And if that wasn't enough, in a few days I'm flying to Iceland where I'll be shooting absolutely no architecture at all.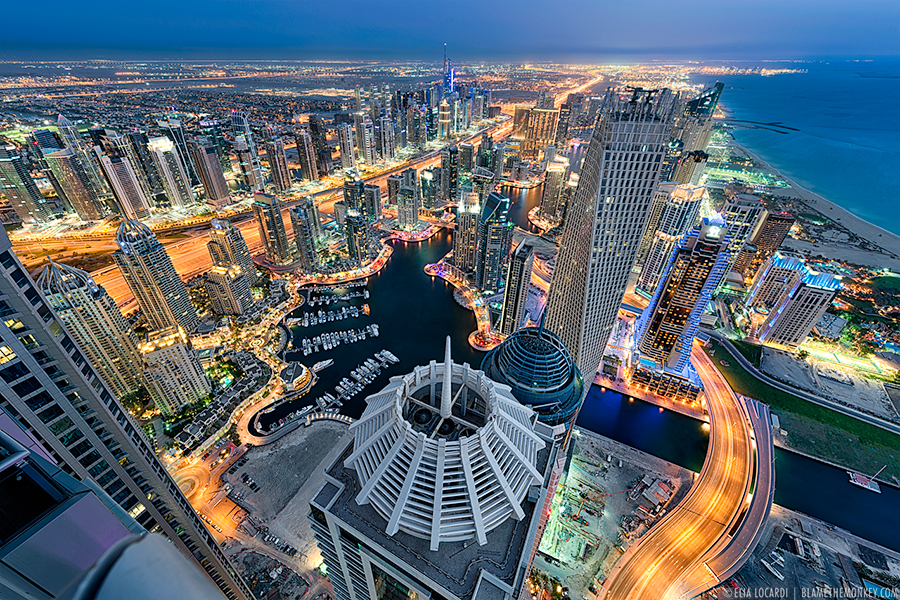 Technical Mumbo Jumbo – Before and After Comparison
Camera: Nikon D800
Lens: 14-24 f/2.8 (Shot at 14mm)
Tripod: RRS TVC-33 / BH-55 Ballhead / RRS L-Plate
ISO: 100 at f/8
5 Exposure Brackets (-2,-1,0,+1,+2)
Location: Shot and post-processed in Dubai, UAE – May 2013
Hardware: 15" 2013 Macbook Pro Retina, Wacom Intuos5 Small Tablet
Software: Lightroom 4.4, Photoshop CS6, Nik Color Efex Pro 4
Technique and Details: 3 out of the 5 exposures were blended manually in Photoshop CS6. Color Correction and detail enhancement with Nik Color Efex Pro 4. Additional sharpening using a High Pass Filter.
Espresso: Lavazza Rossa (brewed with Dubai tap water)
[beforeafter]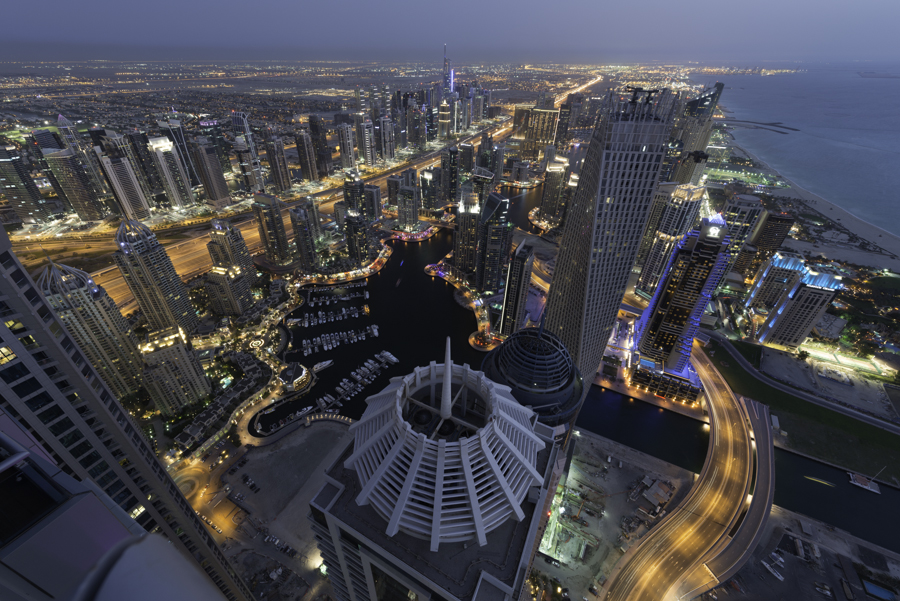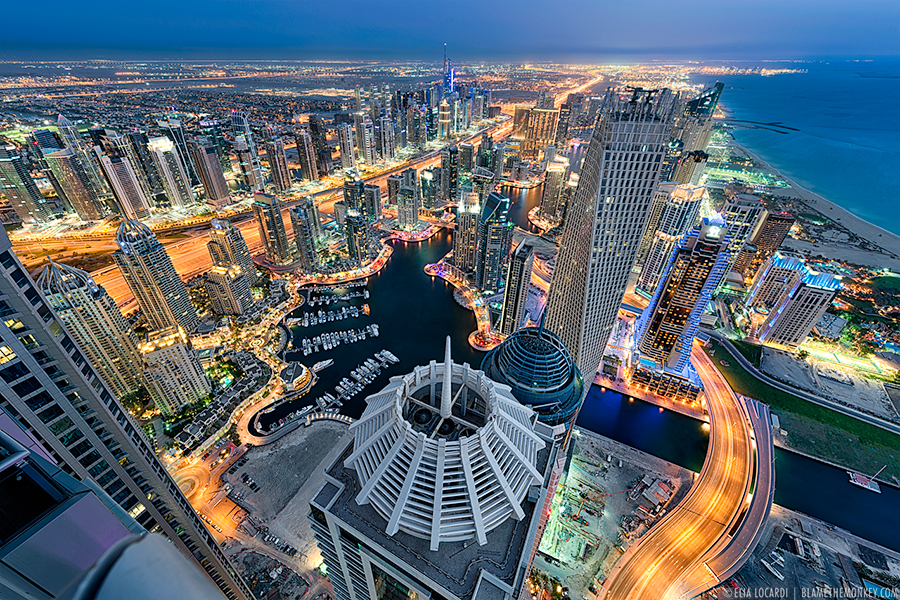 [/beforeafter]