First, I want to take this opportunity to thank each and every one of you for the continued support with the kind comments, likes, plusses, tweets, and shares. It has been both an honor and a pleasure to share my photos, experiences, and techniques with all of you and please know that you've all helped make 2016 a truly remarkable year. As a travel photographer, your kindness helps to keep me inspired. 🙂
And now, a toast to 2016 and may 2017 bring each of you closer to your dreams! Wishing everyone all the best for their New Year Celebration.
2016 | A Year of Non-Stop Action
Wow! 2016 has been a wild, perpetual and non-stop rollercoaster ride of huge projects and a ridiculous amount of flying. Looking back at the year, having taken almost 100 flights and logging over 215 thousand miles, I can't believe we were able to take on so many projects while surviving all the airline food. 😉
In retrospect, it's incredible to see how much our lives have evolved, our businesses has developed, and how the experiences of 2016 have caused me to step so far outside of my comfort zone with constant challenges, that I've grown in countless profound and positive ways.
It has been a wild (and jet lag filled) ride, and along the way, 2016 has continued to confirm for me that without a doubt, passion, hard work, and dedication will never go unrewarded.
This post is a collection of our favorite moments, favorite photos, and favorite memories from 2016.
Travel Stats
Here's a quick breakdown of our yearly travel and flights stats. As I share this post, I'm currently resetting and re-acclimating my time zone and body clock in sunny Florida. After flying so much this year, my sense of time has become very abstract!
Miles Flown: 215,158
Hours on an Airplane: 488
Flights Taken: 97
Countries Visited: 14
Cities Visited: 78
JANUARY || Florida – Australia – Sweden
---
FLORIDA, USA
---
I began the year with a bit of beach time in Central Florida while Naomi and I coordinated a series of upcoming projects and photo tours. Being on the road full time, sometimes it's nice to slow down a bit, catch our breath, and visit with our families and friends. Not too mention staying in one place long enough to catch up on emails, contracts, and of course, sleep! 🙂
Of course, while I spend time in "the office" (so to speak), it's also fun to catch up on editing photos, like this astrophotography shot from New Zealand, and Blue Hour shot from Hong Kong:
It was also a pleasure to see a few of my photos hit the top 10 lists of 2015 on 500px, including the list of the best Travel Photography.
---
SYDNEY, AUSTRALIA
---
From Central Florida, I flew directly to Sydney Australia in order to capture some aerial views of the city. Though I haven't released any of what I captured yet, I can definitely say that I always enjoy my visits to Sydney. And this time, I decided to host a little meet up at the pub. Why the pub you ask? Well, why not!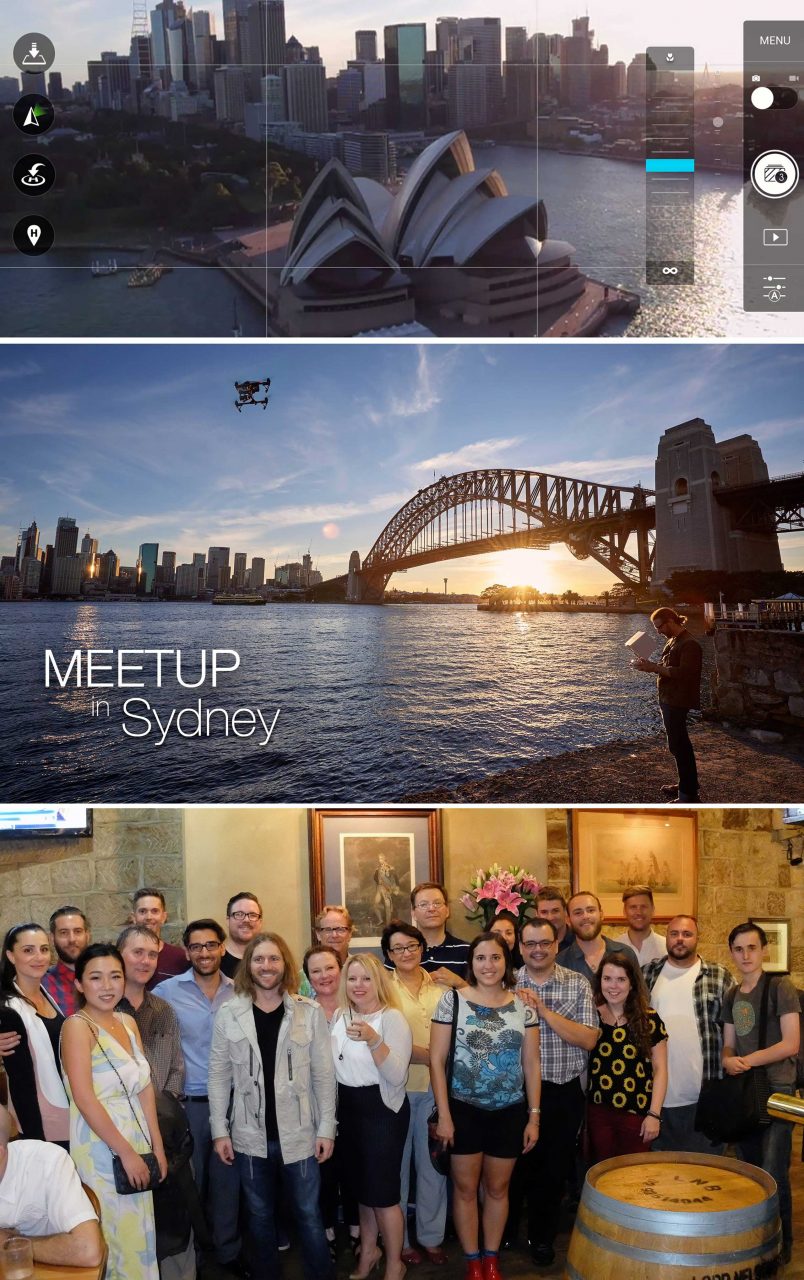 ---
GOTHENBURG, SWEDEN
---
From Sunny Florida to summertime Sydney, my next destination was Gothenburg Sweden in the dead of winter. I remember leaving Sydney with a temperature of 34 celsius and arriving in Gothenburg to a windy -3!
I was in Gothenburg to speak at a Hasselblad hosted event called ShootGOT about the power of DJI Drones and how they've given photographers an incredible new way to capture the world. As chilly as it was in the city, I had an awesome time speaking and being a part of the event!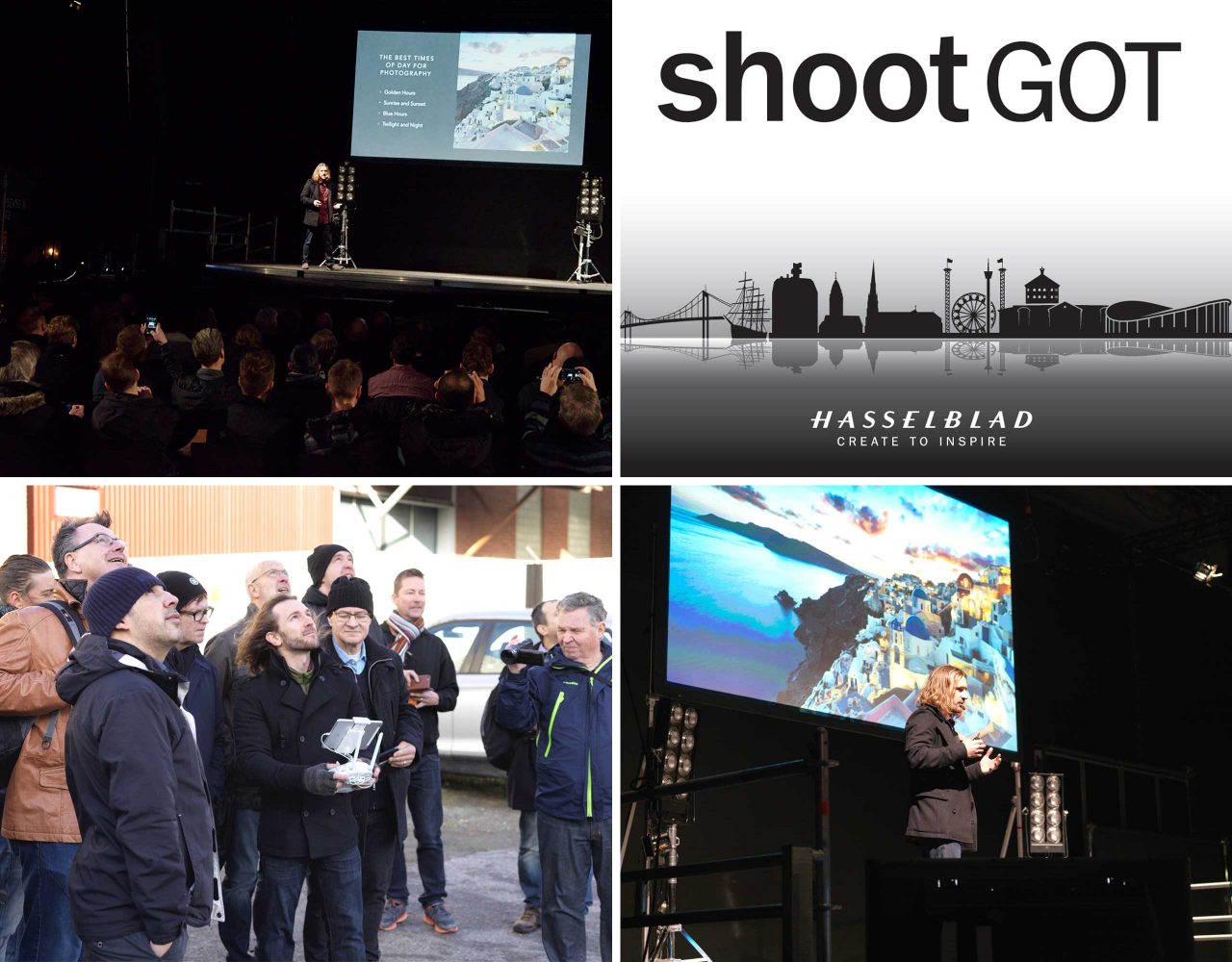 Speaking of how drones are changing the world of photography and videography, around the same time, Your Daily Dish reached out to me and wanted to profile me for a detailed article about the potential of drone technology.
The article was called, "Photographer's Work Takes the Familiar to Stratospheric New Heights," and it was a lot of fun to put together!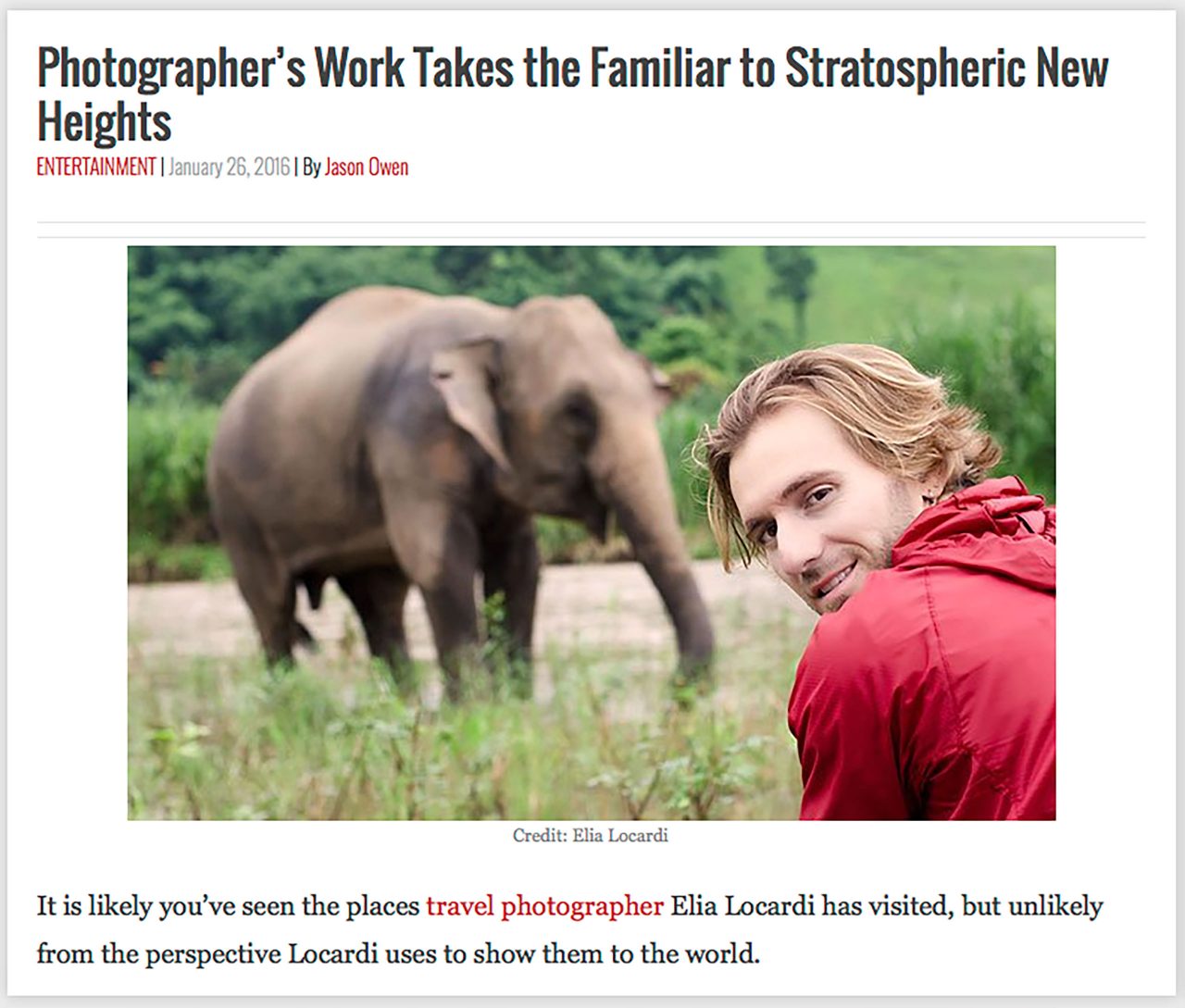 FEBRUARY || Dubai – Bhutan
---
DUBAI AND GULF PHOTO PLUS
---
First of all, what's not to love about shooting Dubai?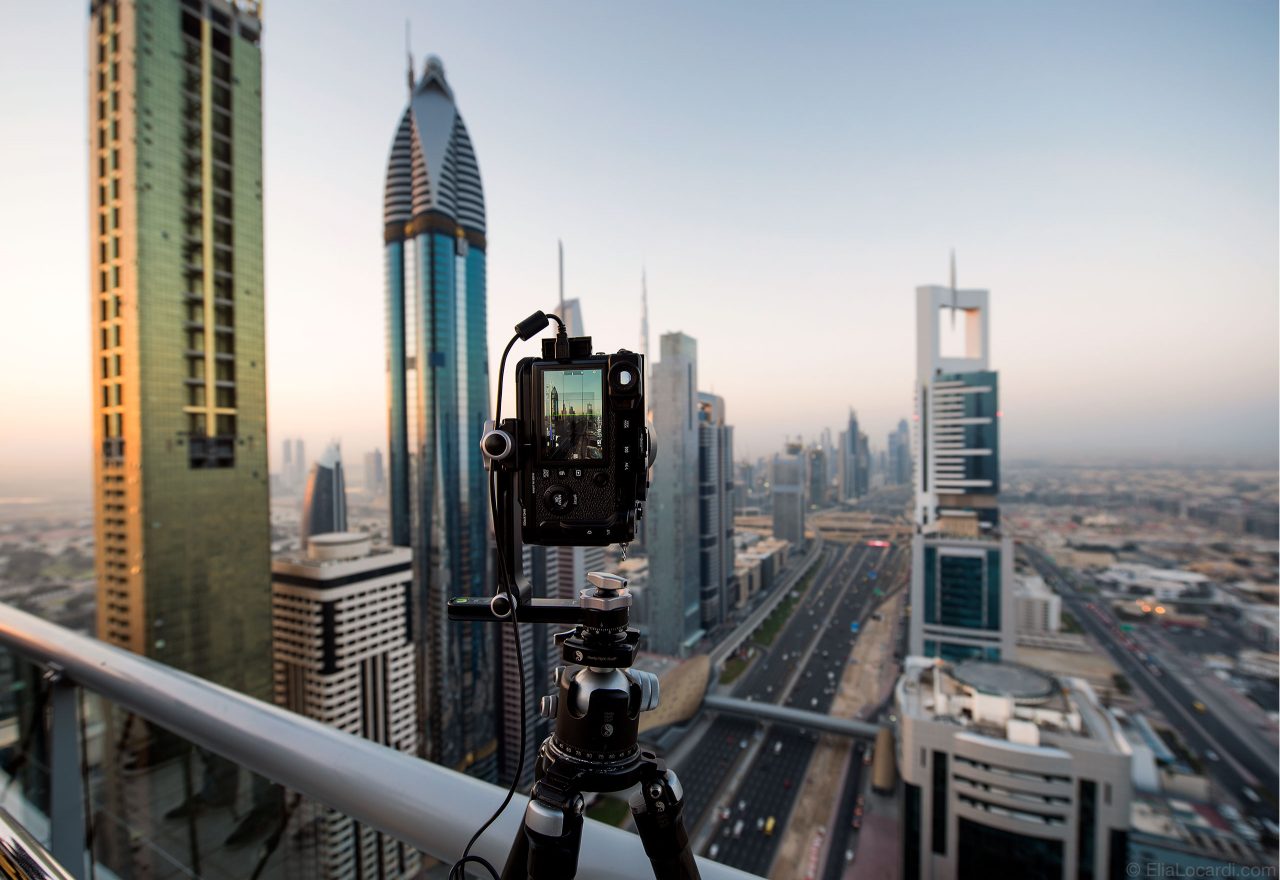 Aside from taking advantage of the unique photography opportunities, my main reason for visiting Dubai in February was to teach three workshops for Gulf Photo Plus. 2016 was the first year I was invited to be a part of GPP, and I was honored to be there.
My two hour presentation, as well as all three of my two-day workshops sold out well in advance.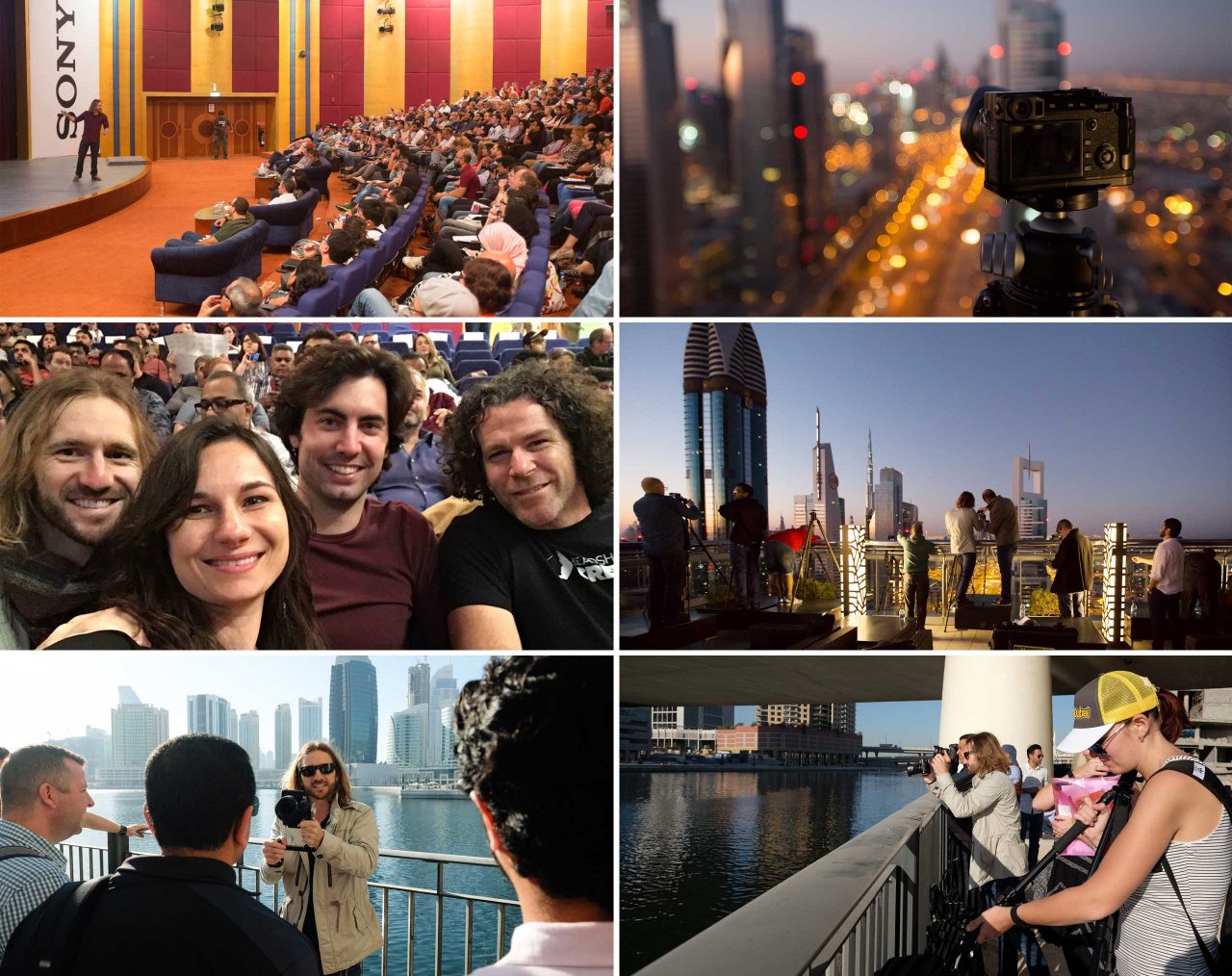 While I was in town, I was also profiled and published in Air Arabia Inflight Magazine.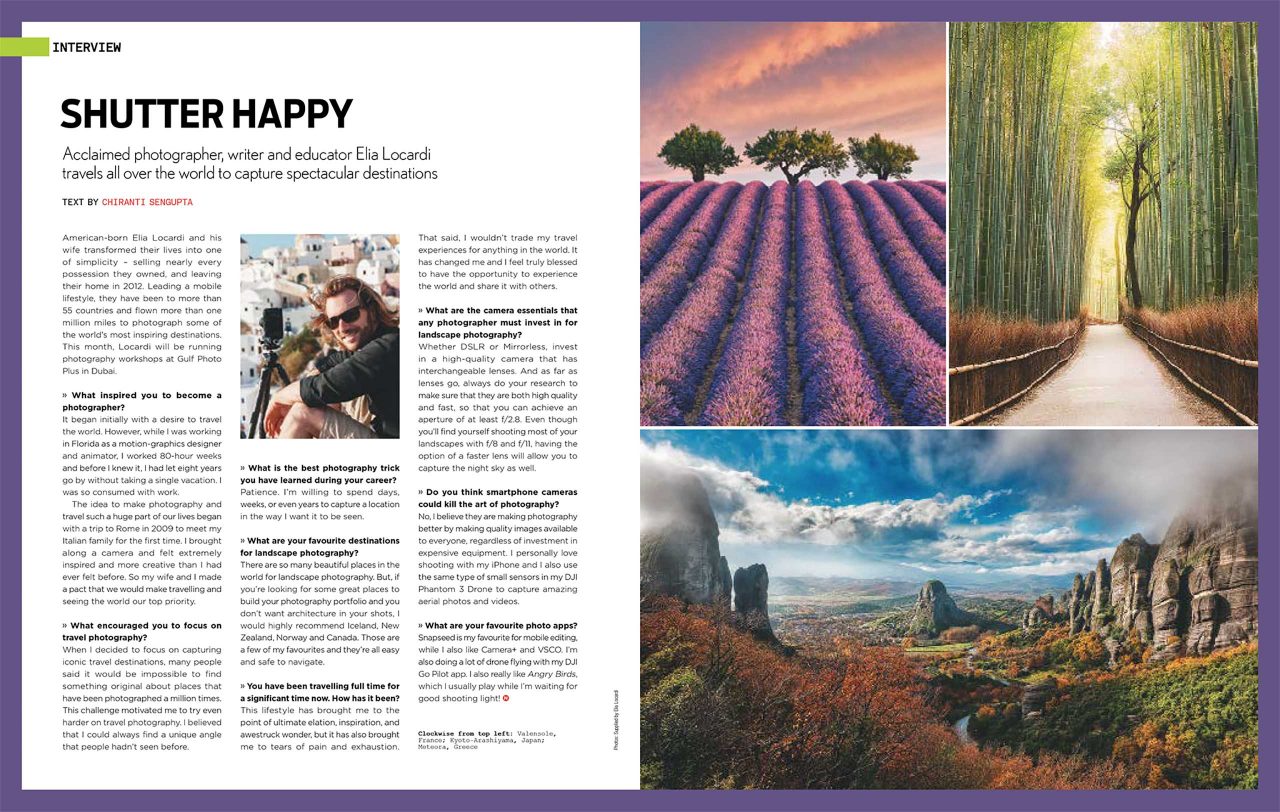 .
---
BHUTAN
---
From Dubai, Naomi and I flew to Bangkok to meet up with Benjamin Von Wong and Anna Tenne before heading to Bhutan together. While at dinner on our first night, Ben convinced me to pick up Snapchat and I instantly got hooked on the platform. Here's a video of my first three days learning how to create fun stories in Bhutan.
This was my second trip to Bhutan and I was excited to spend the first two weeks working with Ben and Anna to create a unique body of work. The whole idea centered around combining both mine and Ben's styles together to create something different. My favorite part of this project was the fact that I would be playing the role of the traveler and becoming the main subject of all of the shots. I've never been a model before so I was totally up for the unique challenge!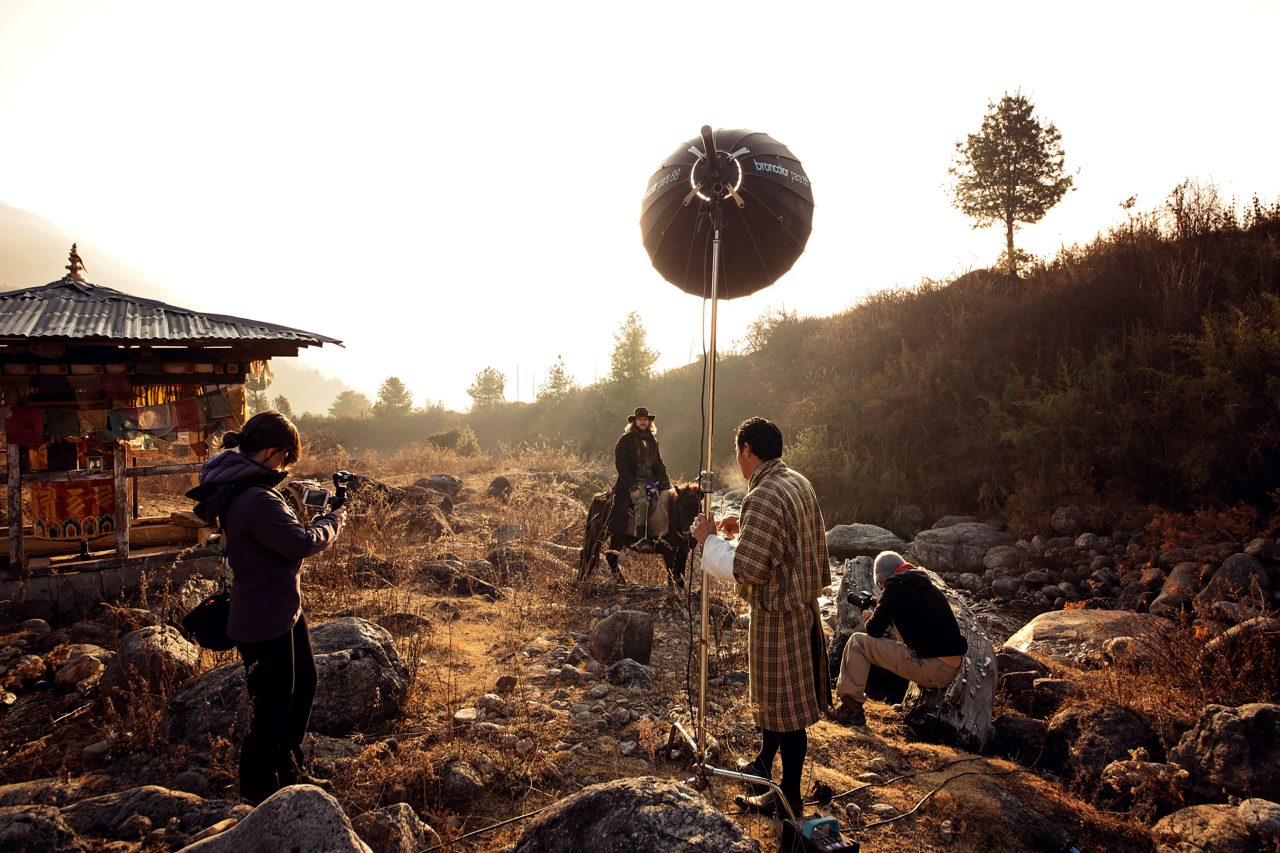 We were a small team and we had a great time filming in some of my favorite locations in Bhutan, including Tiger's Nest. For the hike, we even had some help from our guides Yonten and Pema, plus local photographers, Karma and Pema.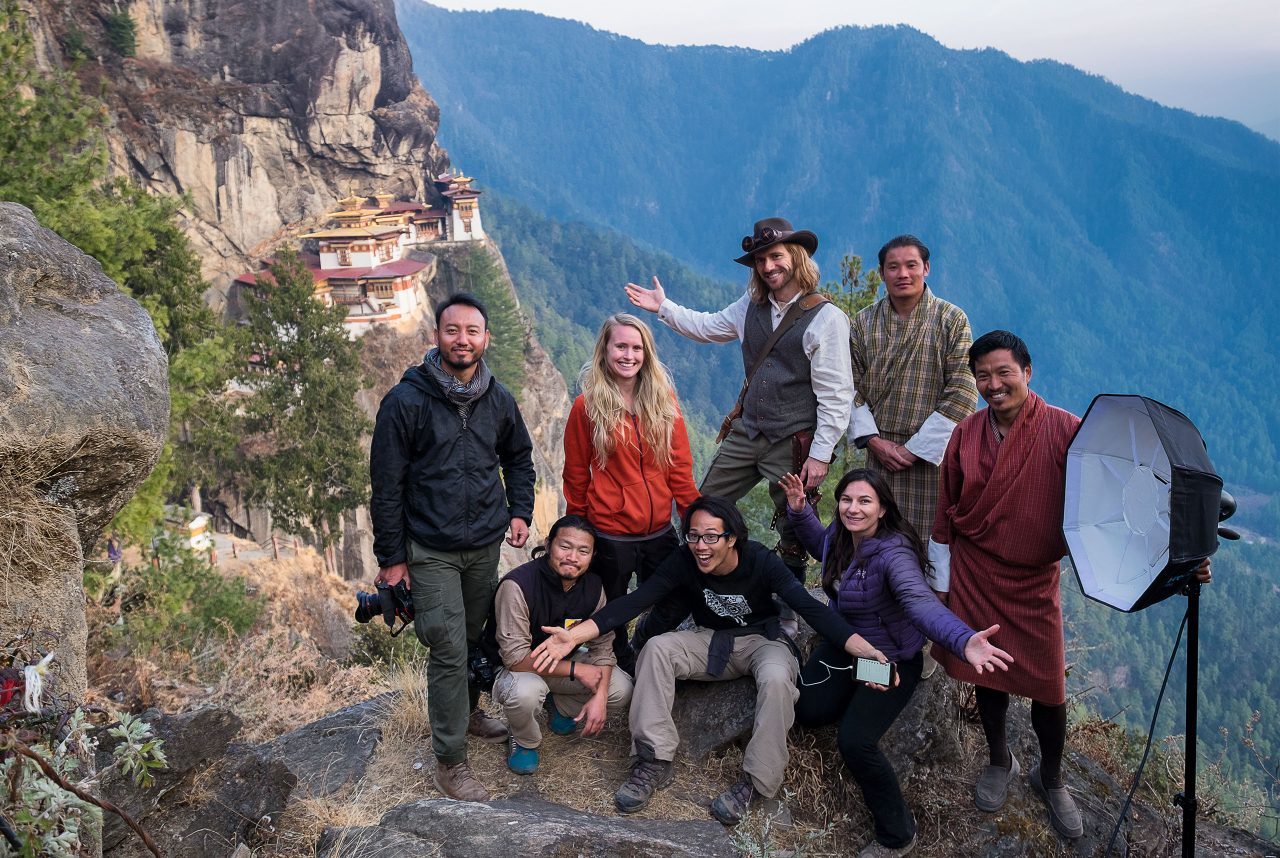 Of course, we also had some help from other Bhutan Natives as well!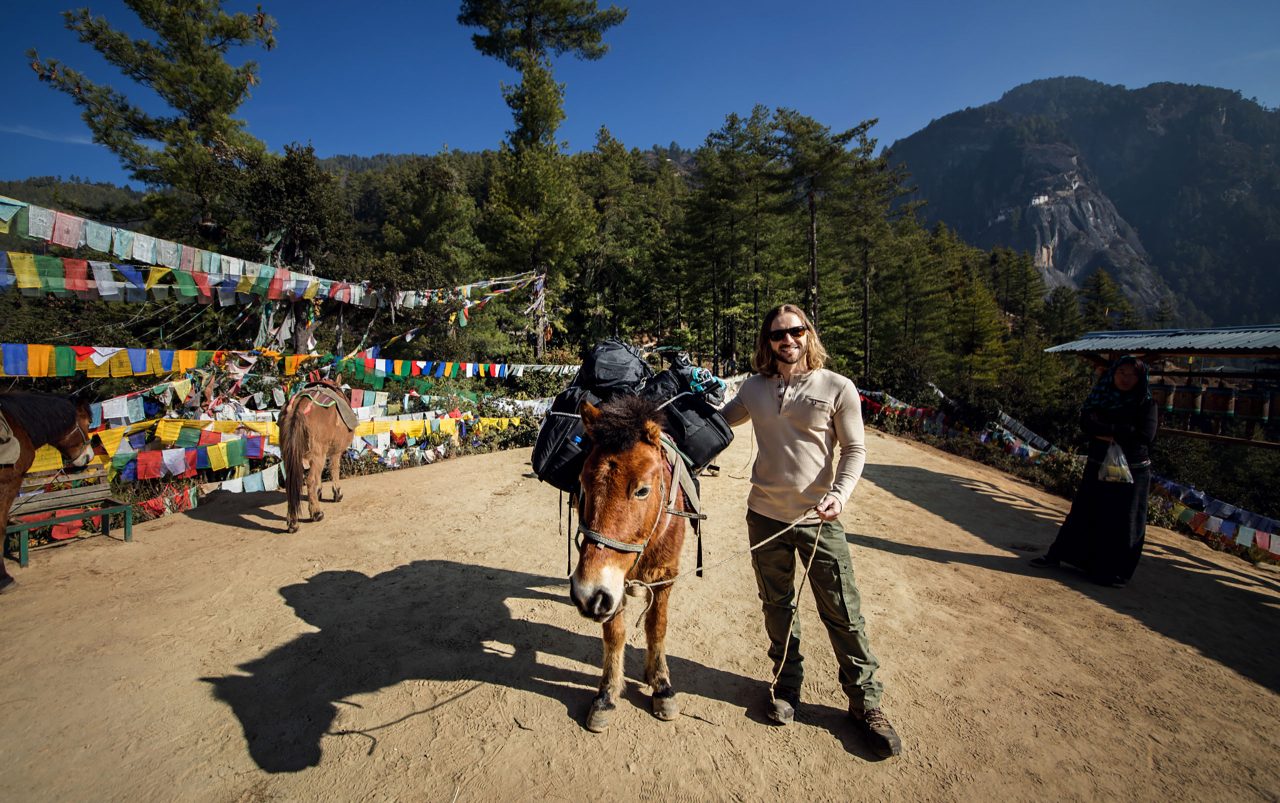 For two weeks, we traveled all over Bhutan to explore and capture heaps of images. I can honestly say that it was one of the best experiences of the year.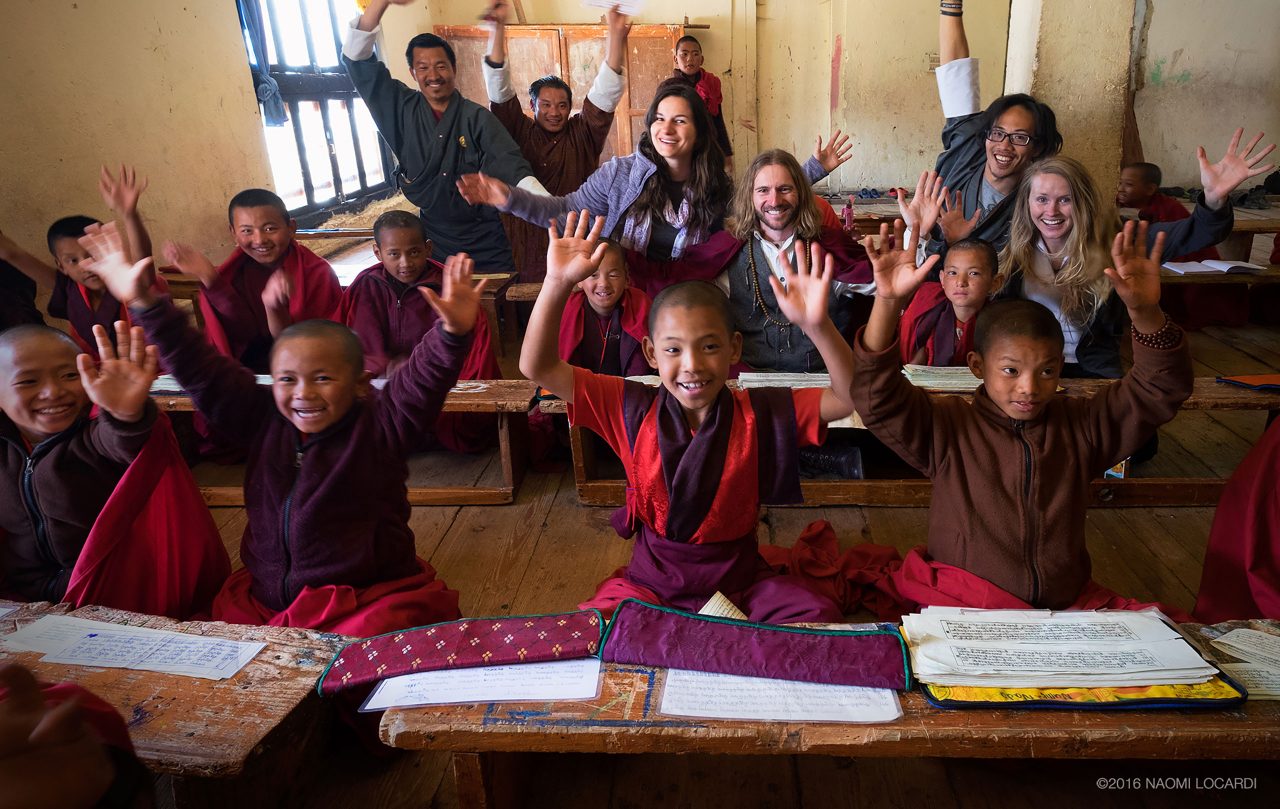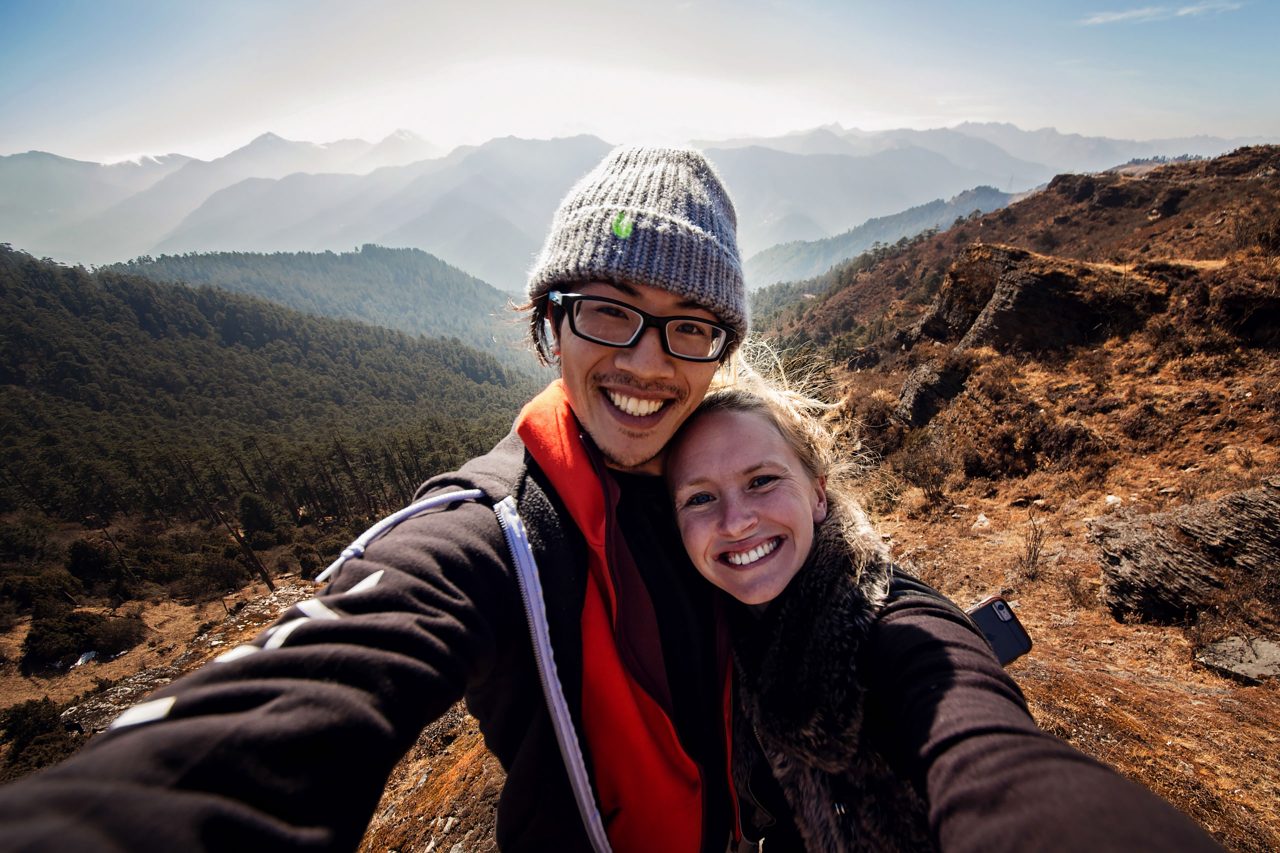 After Ben and Anna left Bhutan, Naomi and continued to travel further and further east, to spend two additional weeks exploring parts of Bhutan that few travelers get to see. This gave us the experience necessary to launch our first Dream Photo Tour to Bhutan.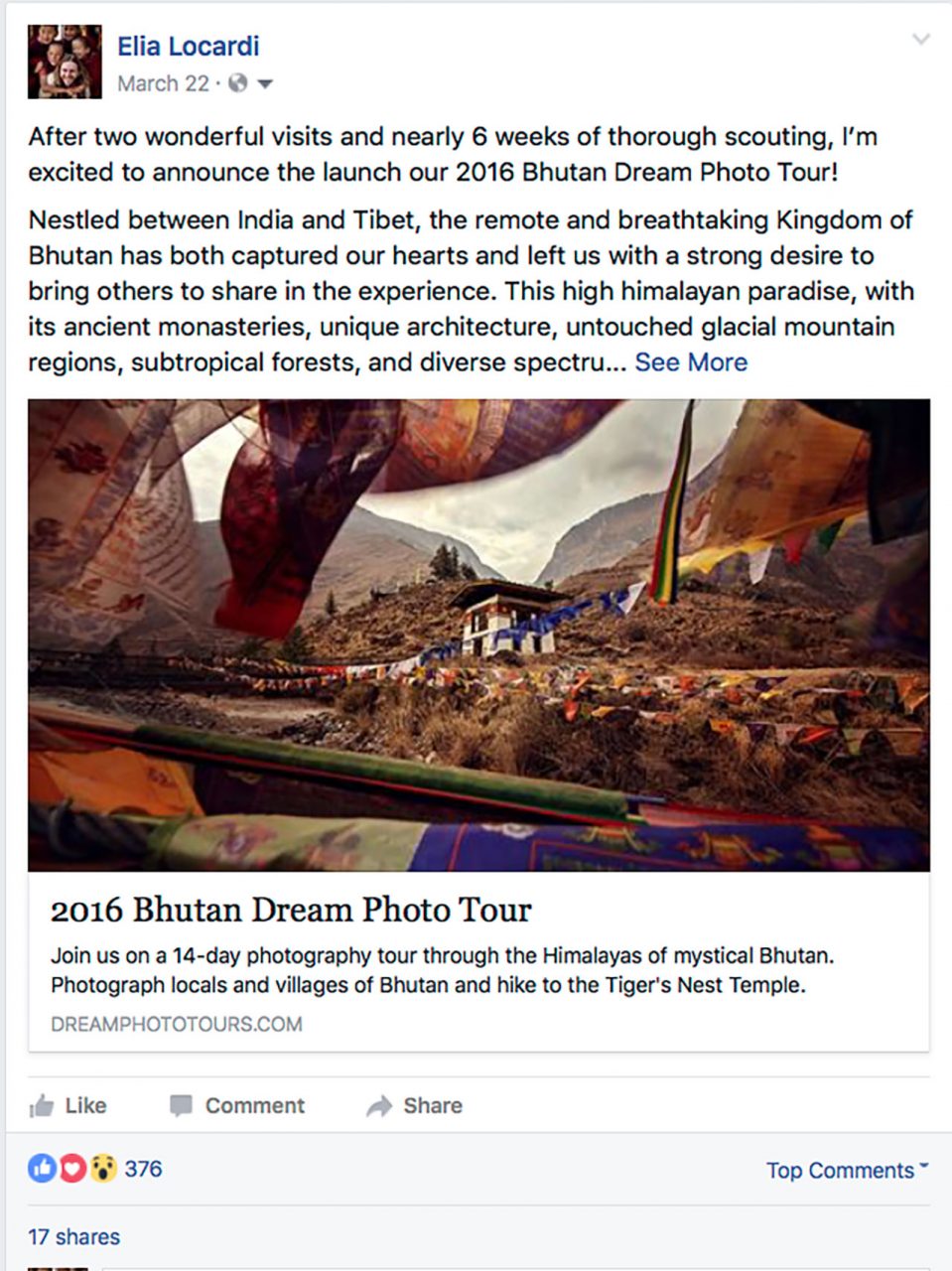 Towards the end of the trip, I found out that one of my photos of Tiger's Nest was being used on the official Bhutan 2016 Calendar.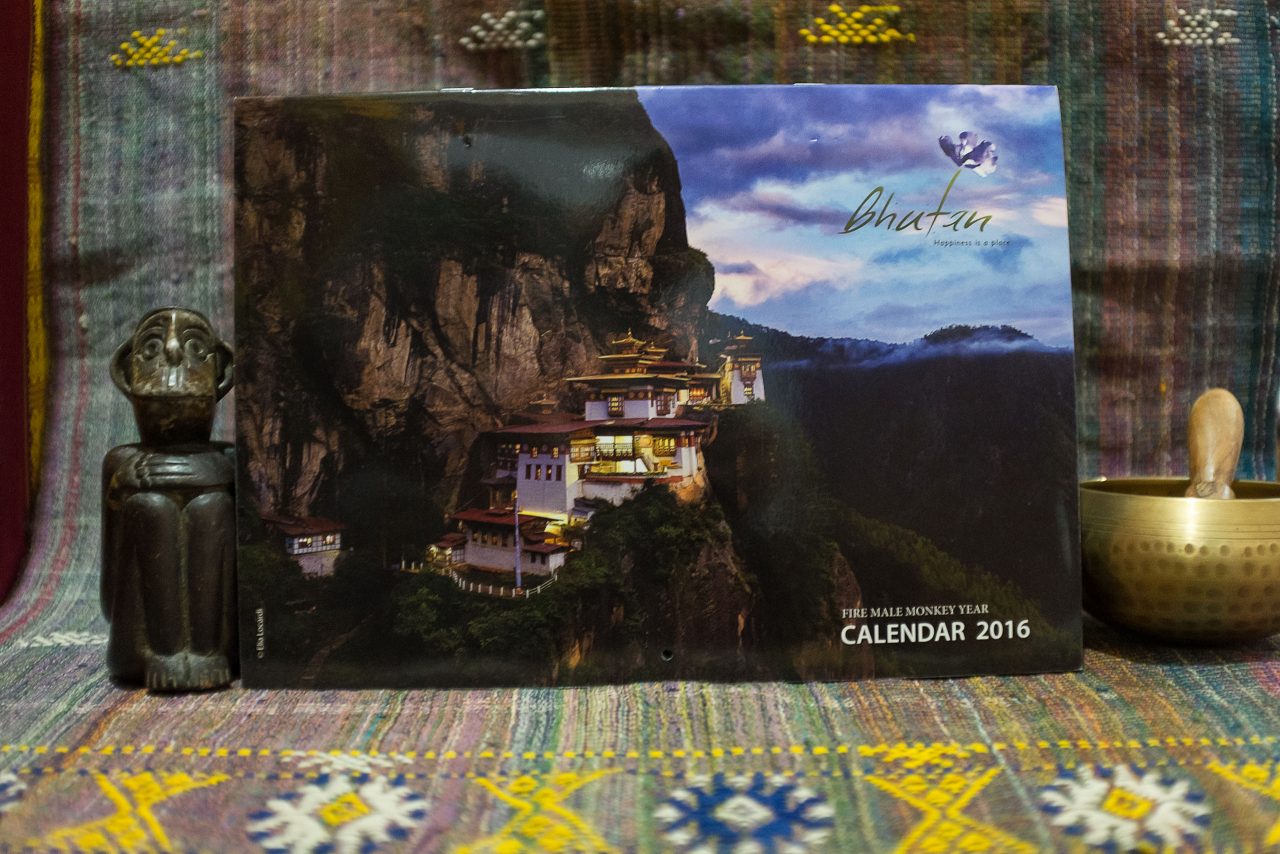 MARCH || Dubai – Florida – Japan
---
DUBAI
---
After a month in Bhutan, we decided to head back to Dubai and try our luck with the illusive Fog. We decided to stay at the Shangri-La Hotel in order to be in the perfect place to capture it. Of course, I had no idea that it would actually happen.
Here's a shot of my camera setup on our first morning – in preparation to capture both a single image and panorama. Needless to say, I was ready for the fog to show up.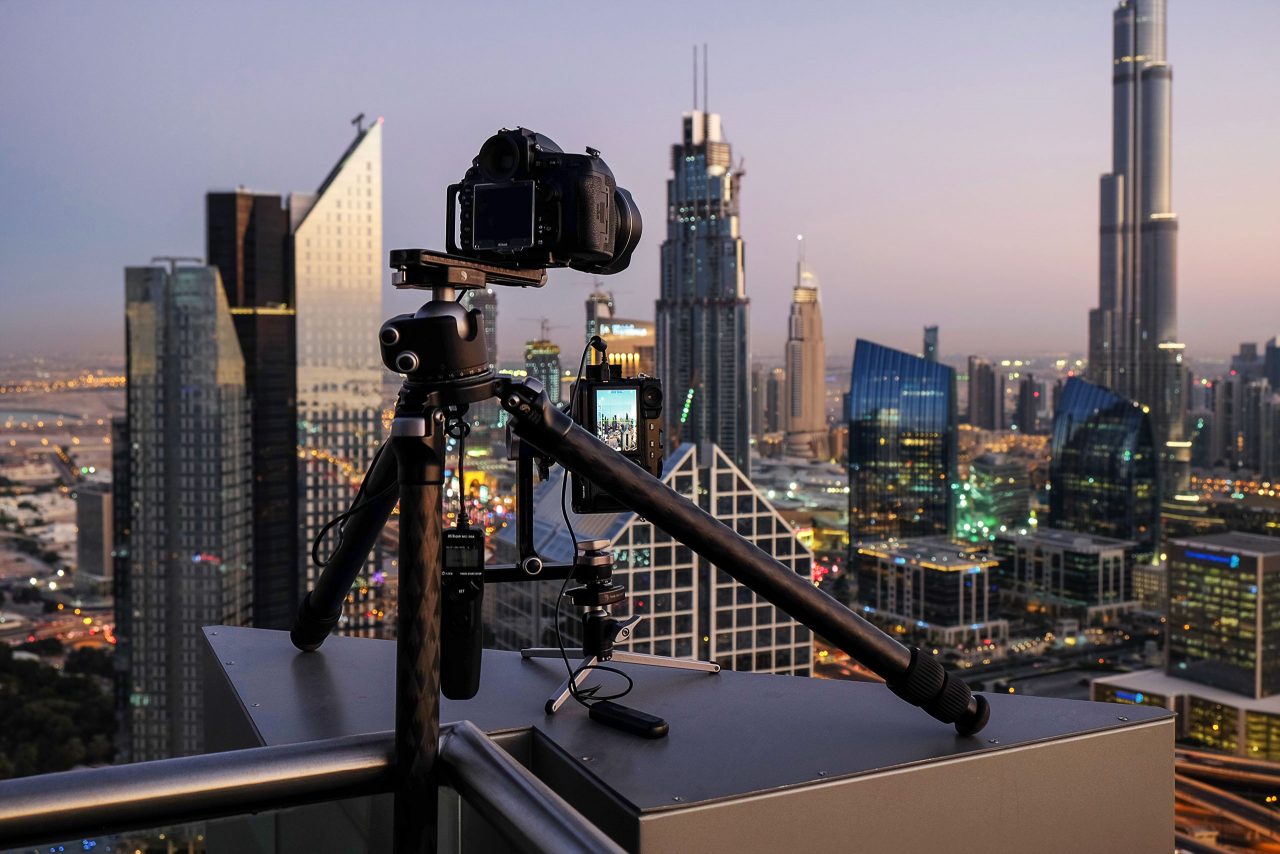 On the second morning, there was too much fog! We were actually stuck inside the cloud line so none of our shots came out.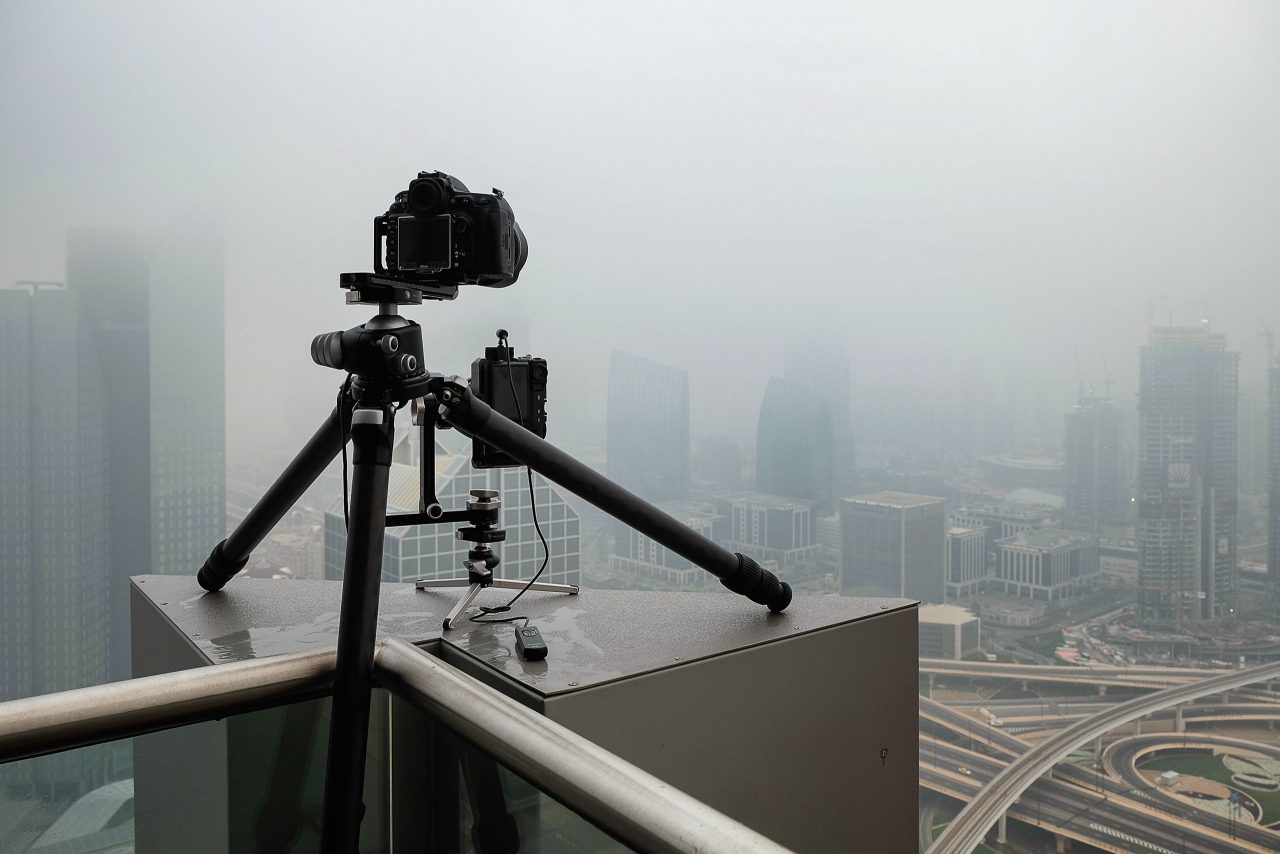 On our third morning however, we experienced a once-in-a-five-year phenomenon of having both low fog and clouds. After five years of visiting Dubai, I finally got the shot I was hoping for!
The entire experience was incredible and all the while, I had the Snapchat Stories rolling. Here's a sequence that I call "The Dubai Fog Saga."
---
FOUR YEAR ANNIVERSARY OF LOCATION INDEPENDENCE
---
March was also the time when we celebrated our 4 year anniversary of being 100% location independent. It was definitely a huge milestone to achieve.  
---
FLORIDA TO JAPAN
---
With a few spare days in Florida and before we flew to Japan, I found out that one of my photos of Osaka Castle had been published in National Geographic. It was a pleasant surprise and excellent timing!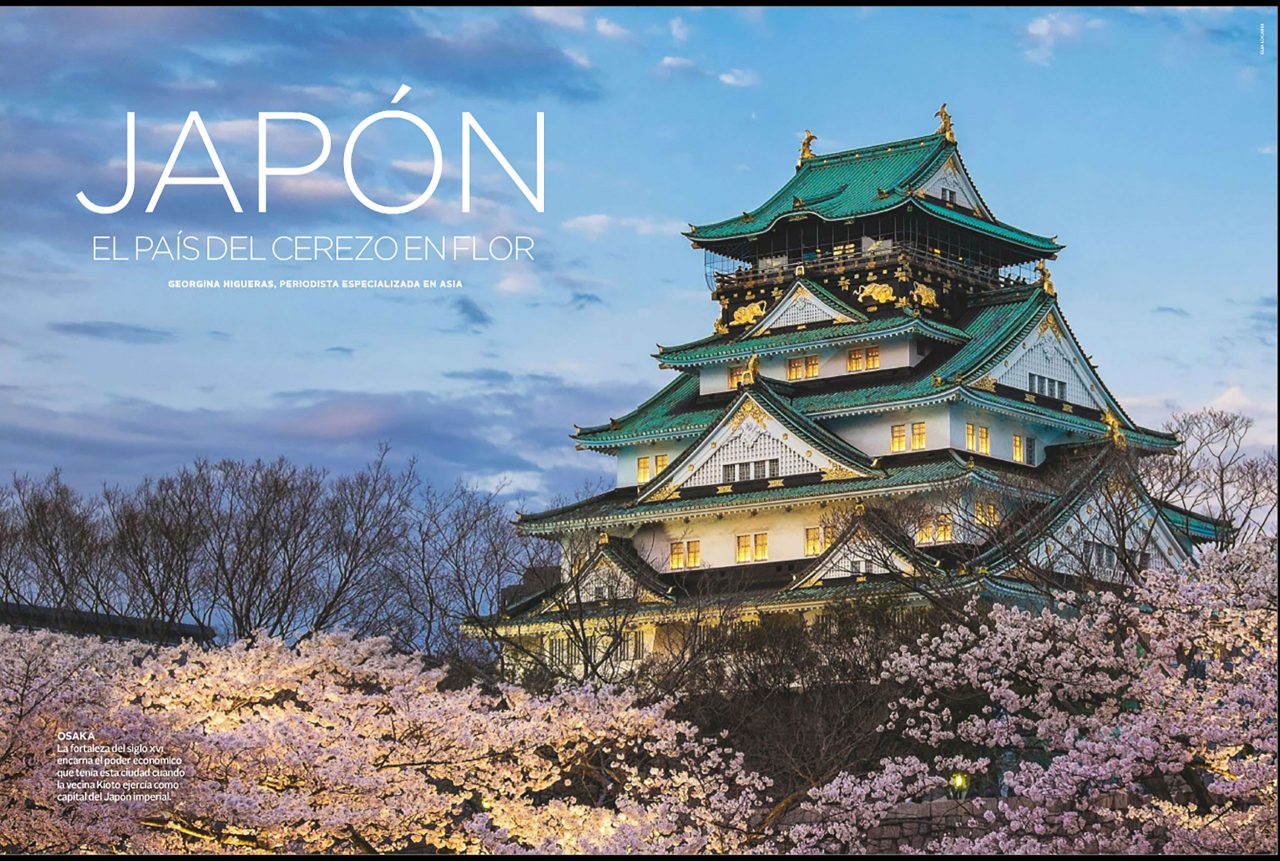 I also decided to process a few new photos of previous cherry blossom seasons to get into the spirit.
The main reason for visiting Florida between Bhutan, Dubai, and Japan was to gear up for the next few months ahead. Not only would Naomi and I be leading our first Dream Photo Tour to Japan, we'd also be shooting for a Smugmug Film as well as another project for Adobe. As you can see, I was fully prepared for both photo and video work!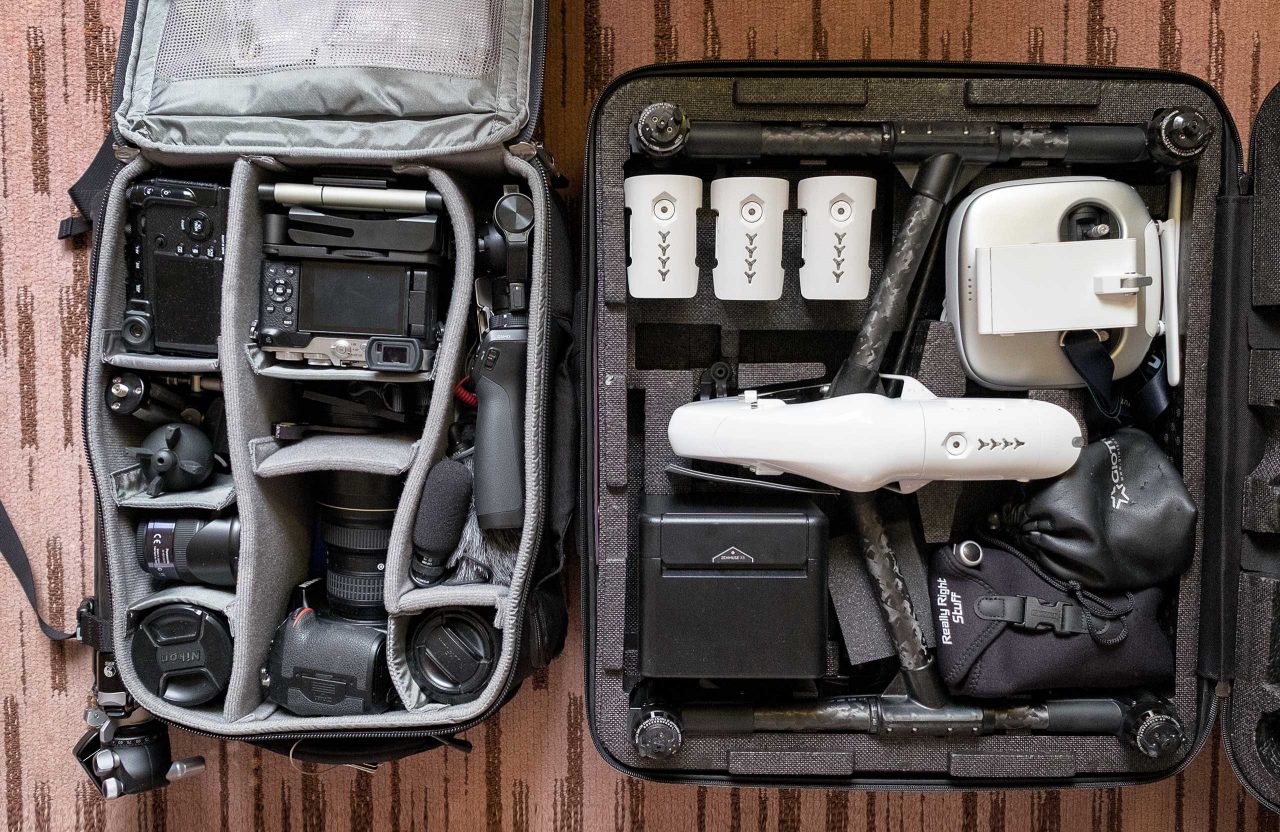 APRIL || Japan – Italy – Greece
---
JAPAN DREAM PHOTO TOUR
---
While this was our fourth consecutive Cherry Blossom Season in a row, it was also our first official Dream Photo Tour to Japan – so it was extra special. Over the course of two weeks, we lead our 12 participants to some of the most beautiful destinations for photographing and experiencing the Sakura. From Hiroshima to Himeji, and Kyoto to Tokyo, we experienced epic views, excellent company, and many world class (and sake filled) culinary delights.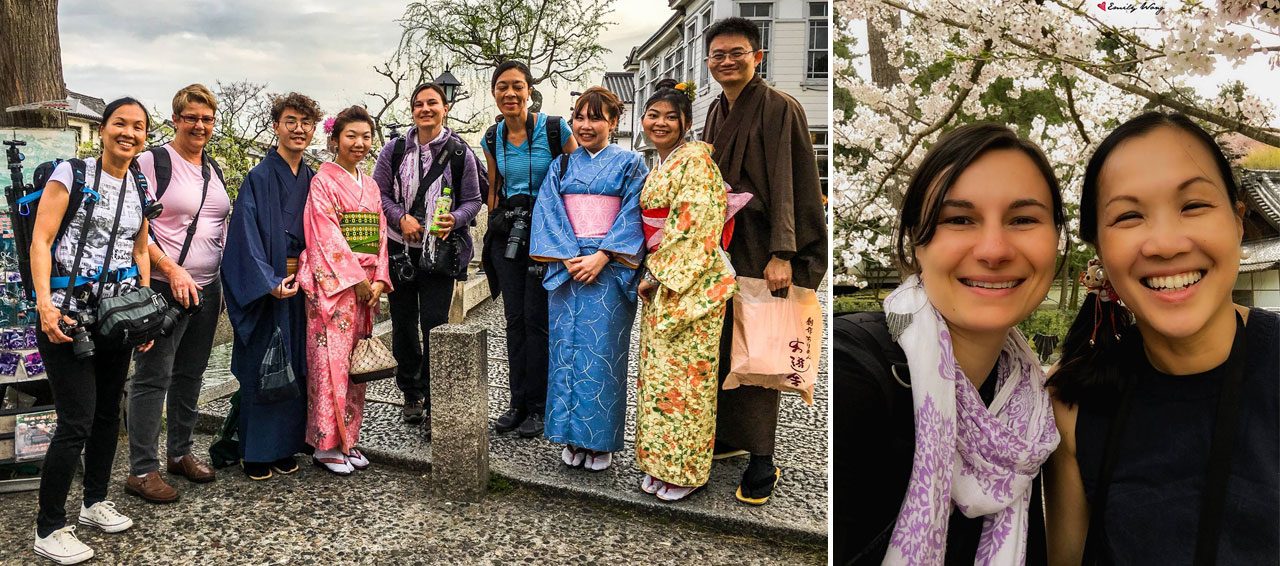 I also stayed true to my daily stories on Snapchat to create some pretty entertaining content along the way.
---
JAPAN – SHOOTING FOR AN UPCOMING SMUGMUG FILM
---
Wrapping up our Dream Photo Tour in Tokyo, we met up with Anton Lorimer and Kevin Harrington from Smugmug to begin our two week filming project. Naomi and I were excited to be the subjects of an upcoming Smugmug Film! It should be released in January 2017. 🙂
Our Japan filming trip would take us from Tokyo to Mt. Fuji, Kyoto, and Osaka. And it was an incredible adventure. Anton and Kevin are two of the nicest (and professional) filmmakers that we've had the pleasure of working with.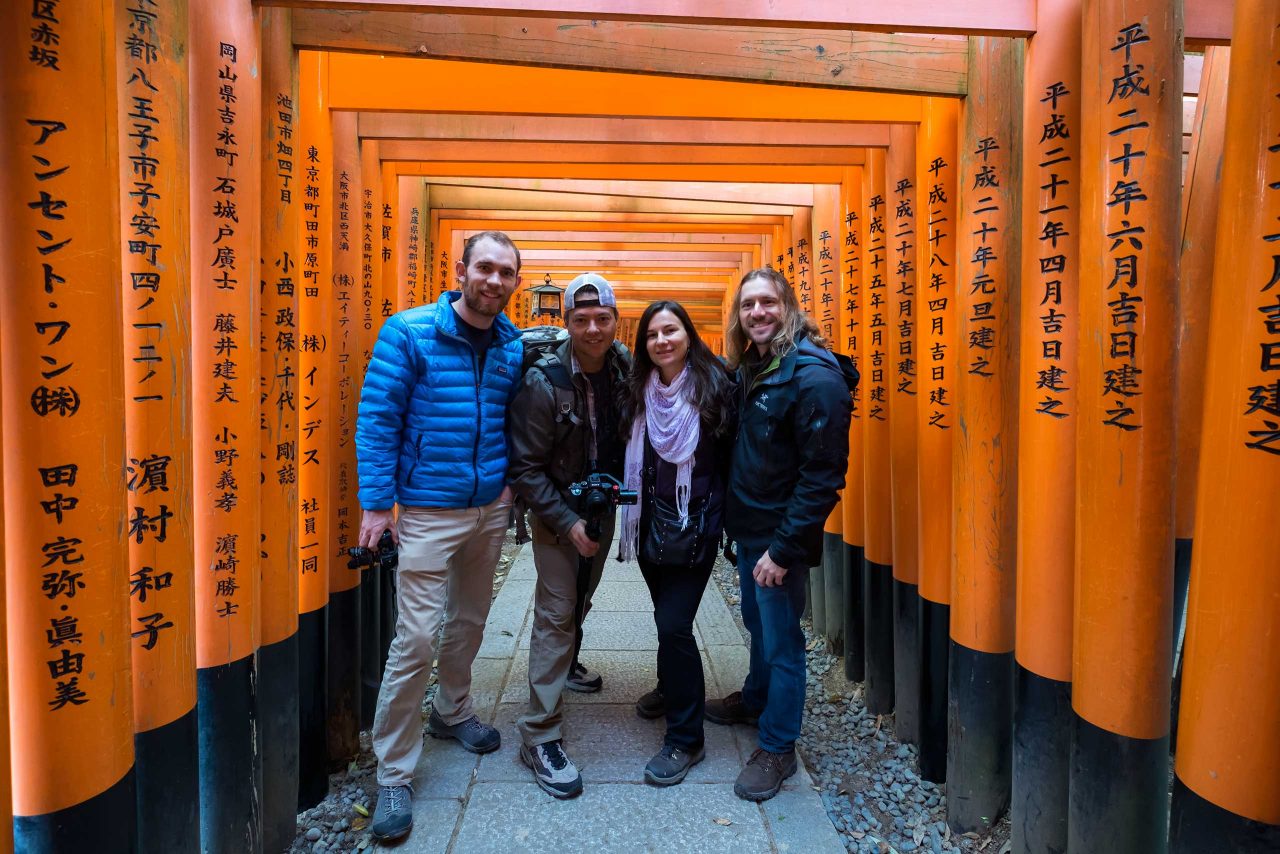 I think the complete adventure in Japan best described in my Snapchat Story, "Smugmug Films Part 1"
---
ITALY – SHOOTING FOR AN UPCOMING SMUGMUG FILM
---
From Osaka, we flew to Rome to begin our six day shooting adventure in Tuscany and Cinque Terre. It was a very compressed timeline but we not only had a great time, but we also came away with some epic footage.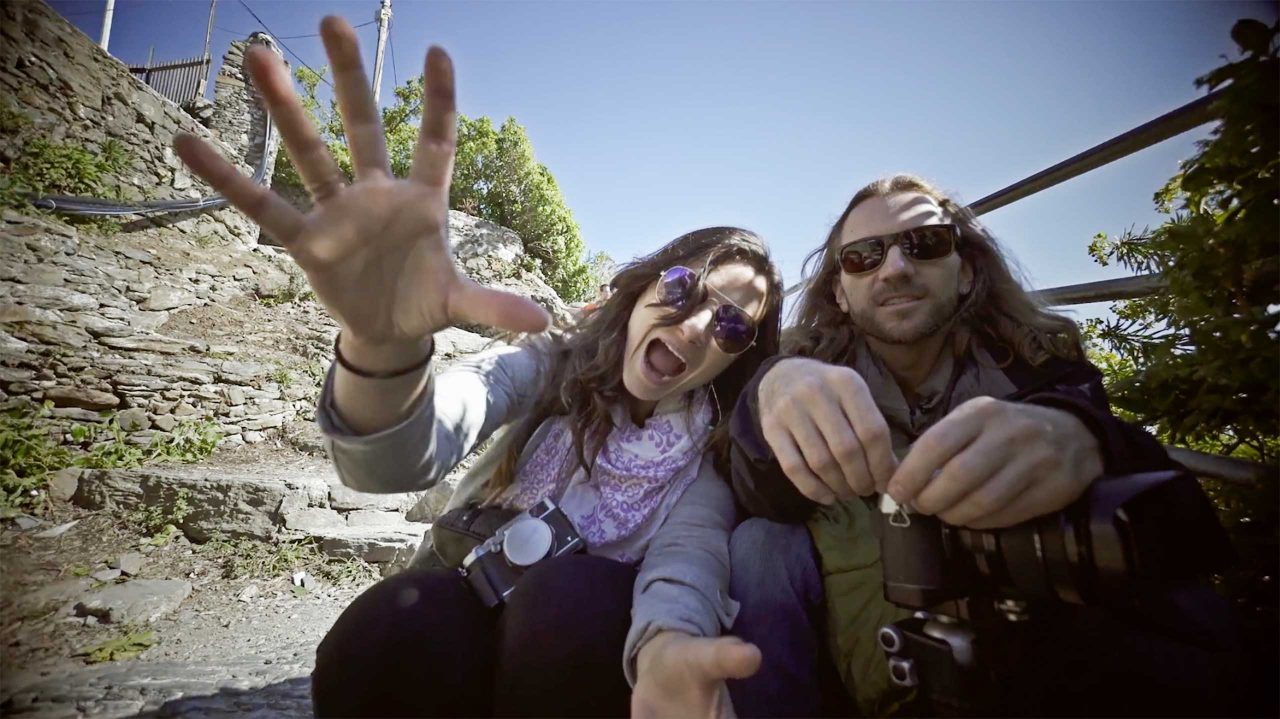 Once again, I captured the complete Italy adventure on Snapchat.
Of course, while I'm in Italy, I always find the inspiration to work on new photography like this shot of Venice.
MAY || Greece
---
METEORA – ADOBE PRODUCTION PROJECT
---
After Anton and Kevin left Italy, Naomi and I took a few days off in Rome before flying to Athens to begin a month long shooting and scouting project Greece. The first part of our Greek adventure involved working with Josh Haftel to help highlight the new mobile raw image editing tools in Adobe Lightroom Mobile. The Goal was to capture a series of images and create an inspirational video that highlighted the incredible technology.
As soon as we arrived in Athens, we drove to Meteora and immediately started filming. Josh snapped this photo of me after I found an Italian Tour bus with an espresso machine installed.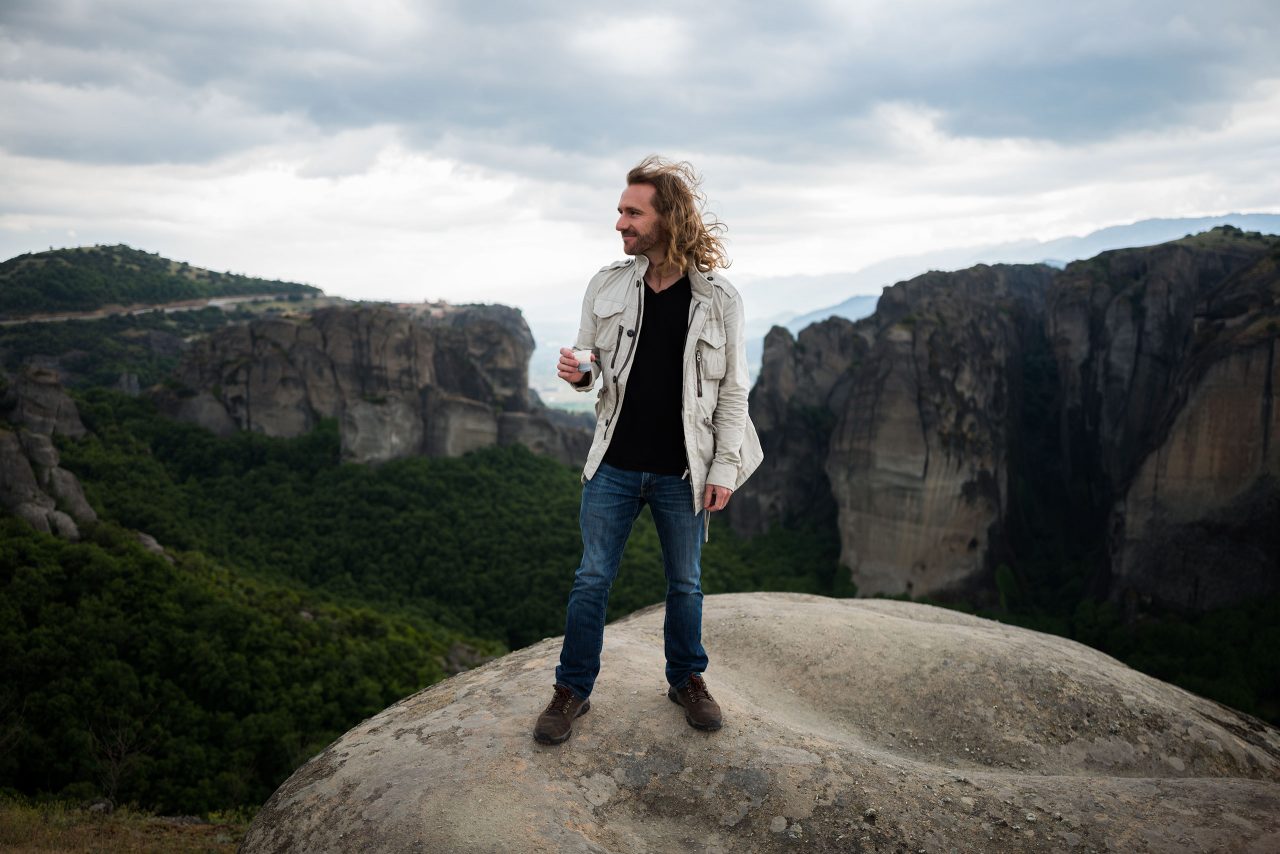 We all had a great time filming together!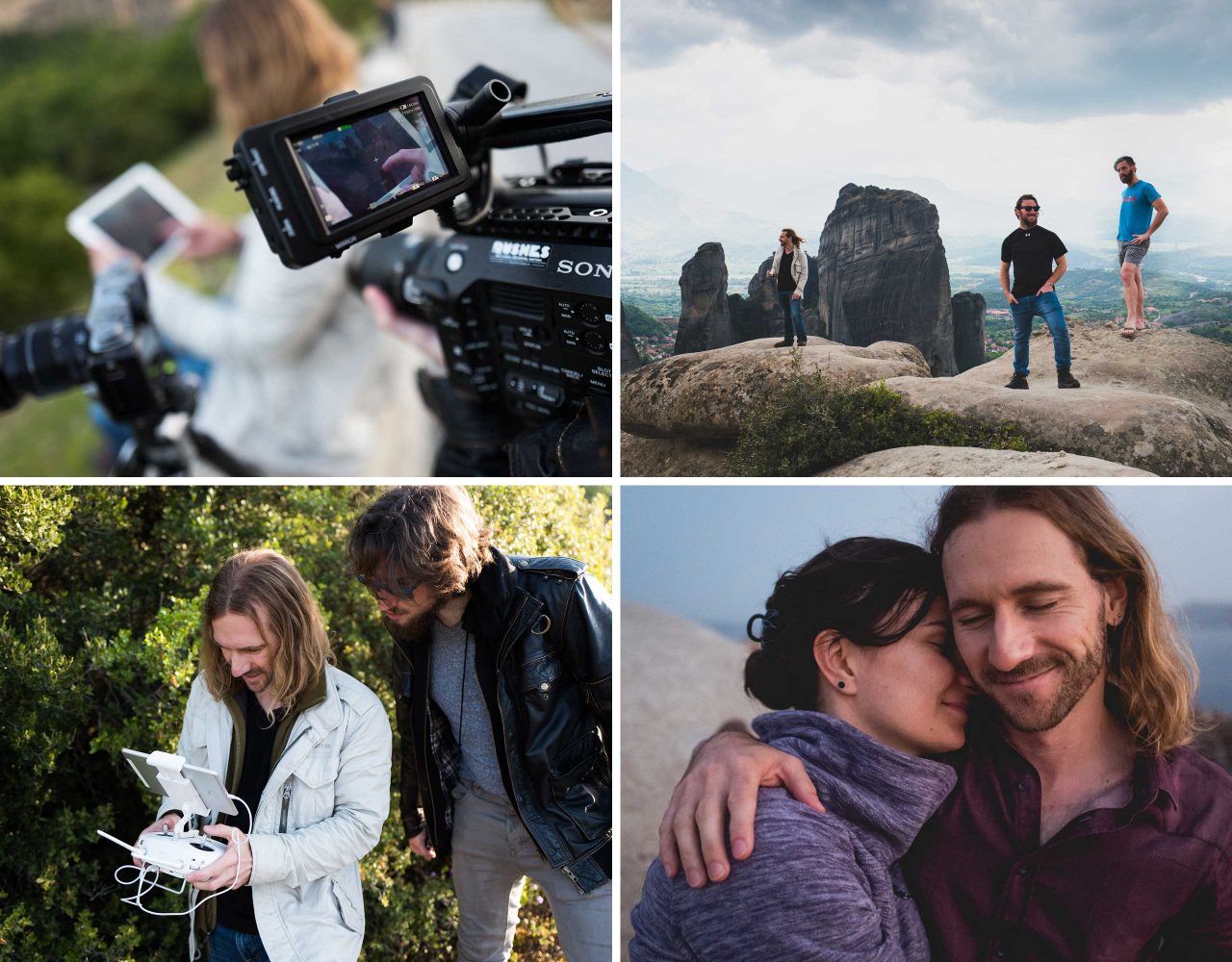 Here are a few of the resulting images. They were captured on—at that time—a secret prototype of the Fujifilm X-T2 camera and edited using Adobe Lightroom Mobile on a 9.7" iPad Pro.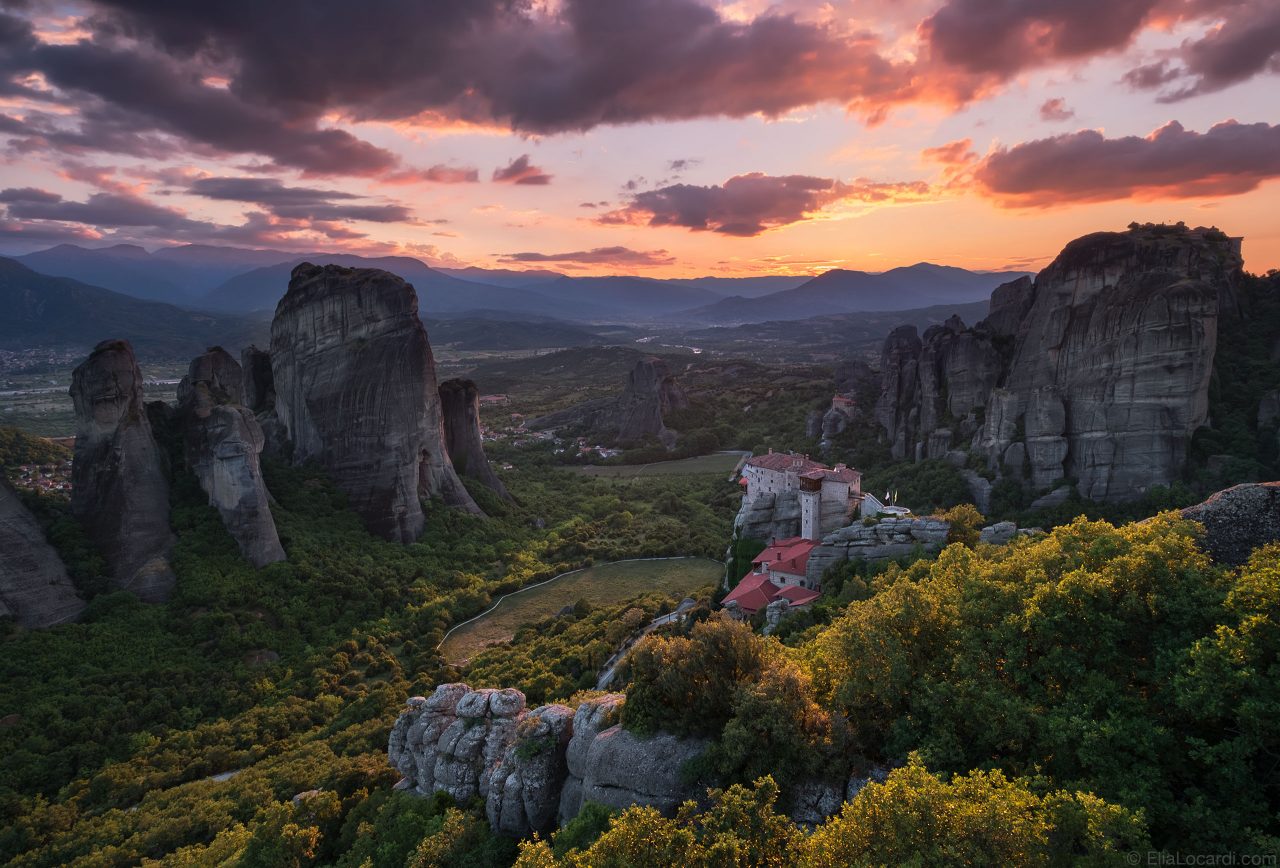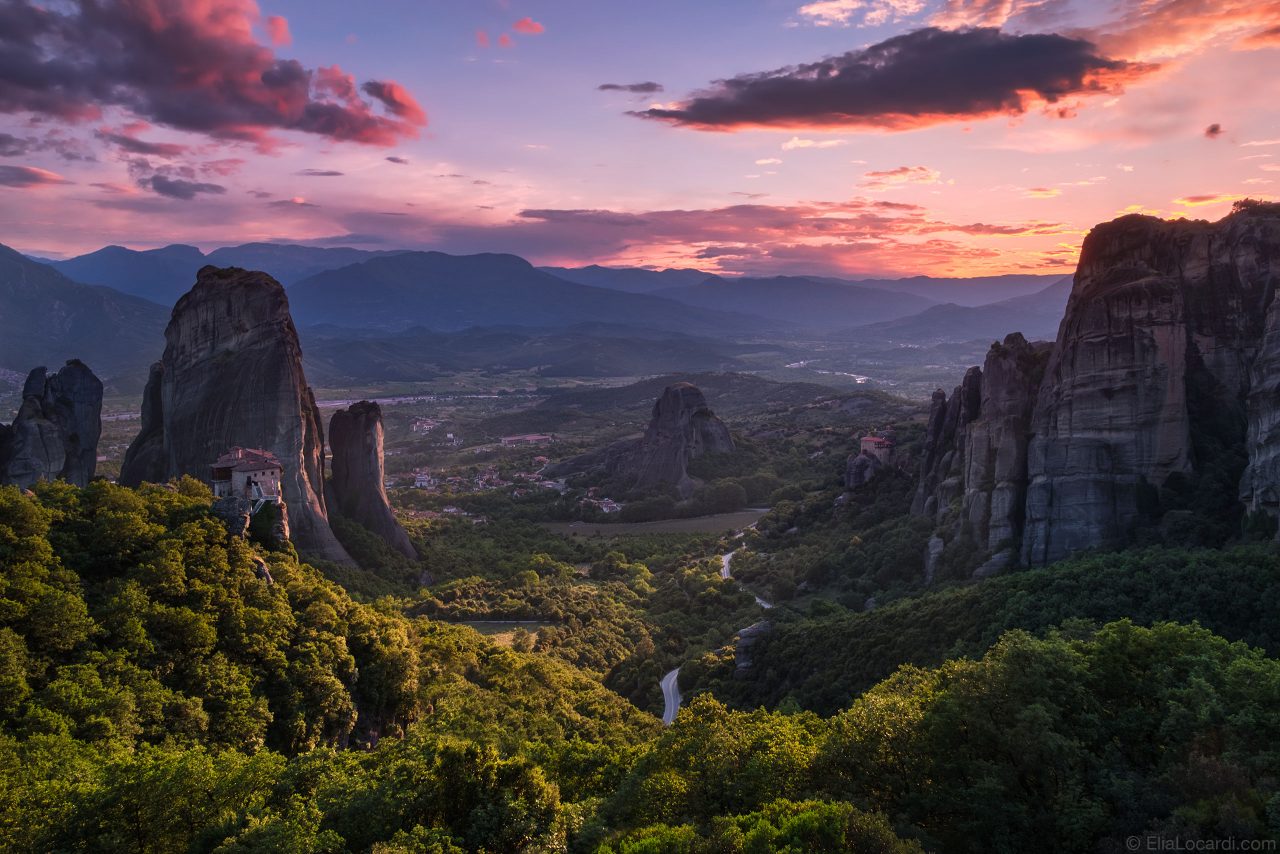 ---
SANTORINI – ADOBE PRODUCTION PROJECT
---
When planning this project with Adobe, Naomi and I knew we needed to use locations that were both beautiful to photograph and inspiring to see on video. That's why we decided to use Oia as well as Meteora. It would create an interesting contrast of mountains and the sea. Plus, what's not to love about spending time on the Greek Island of Santorini?
Here are a few of the resulting images. Same as before, they were captured on—at that time—a secret prototype of the Fujifilm X-T2 camera and edited using Adobe Lightroom Mobile on a 9.7" iPad Pro. Time blending was done afterwards using Photoshop.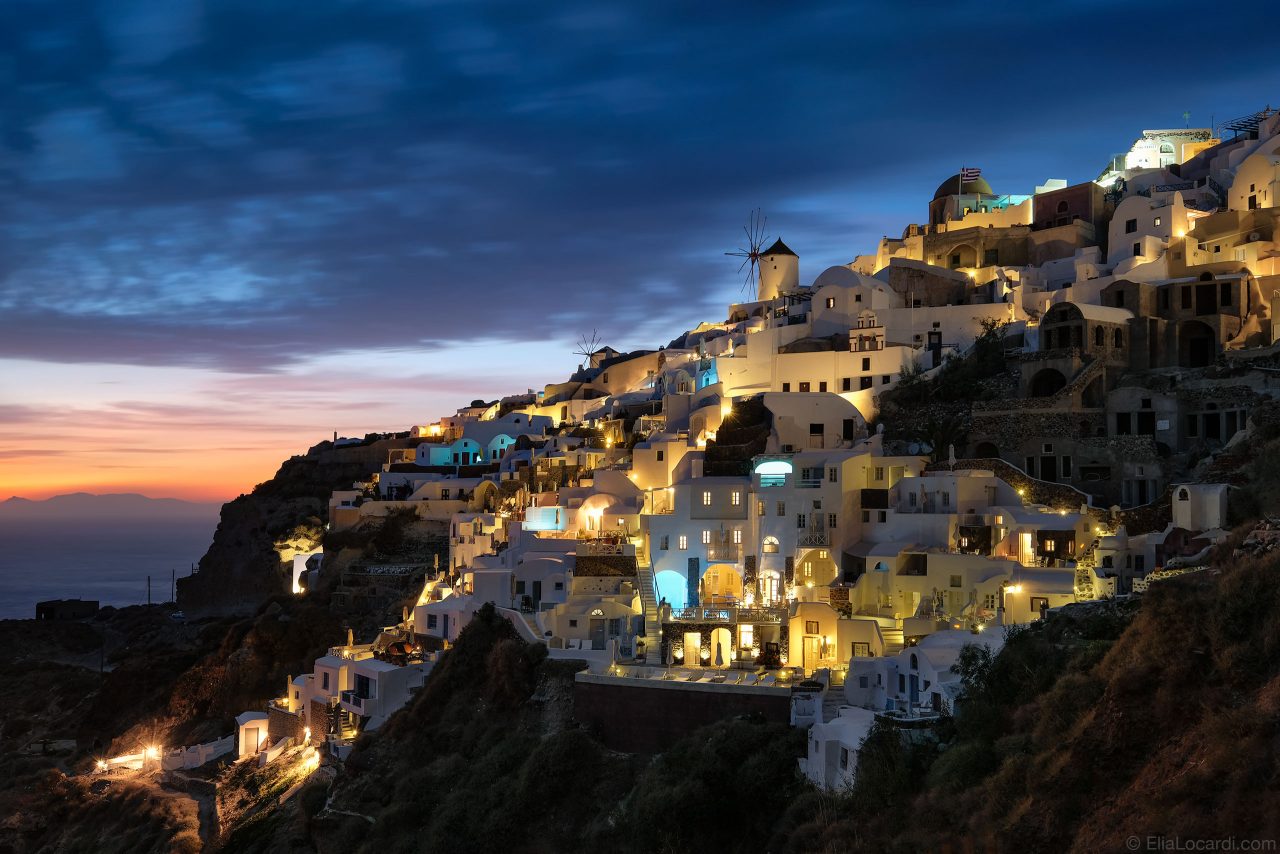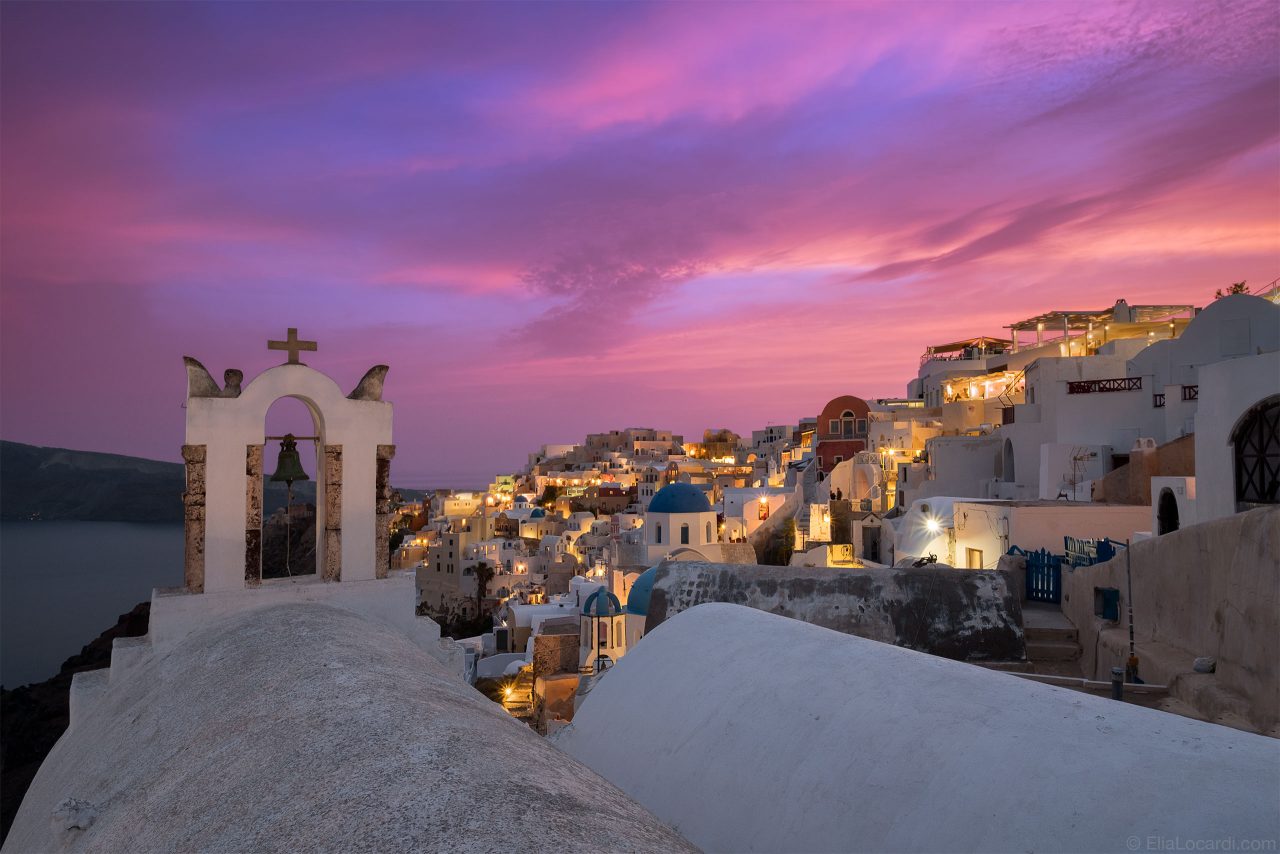 ---
THE FINAL VIDEO
---
Along with videographer Adam Frimmer, we were able to put together a very beautiful video about my experience with not only Adobe Lightroom Mobile, but about how I stay inspired as well. Greece, as usual, proved to be an exceptionally beautiful subject.
---
SANTORINI, NAXOS, PAROS, FOLEGANDROS, AND SERIFOS
---
After we wrapped up shooting with Josh and Adam, Naomi and spent the next three weeks exploring different Islands in the Cyclades. It was something we had been wanting to do for quite some time and it turned out to be just as extraordinary as we had imagined.
This phase of our Greek adventure was dedicated to capturing more promotional images for the upcoming launch of the Fujifilm X-T2, as well as aerial videography that would highlight the unique beauty of the Greek Islands.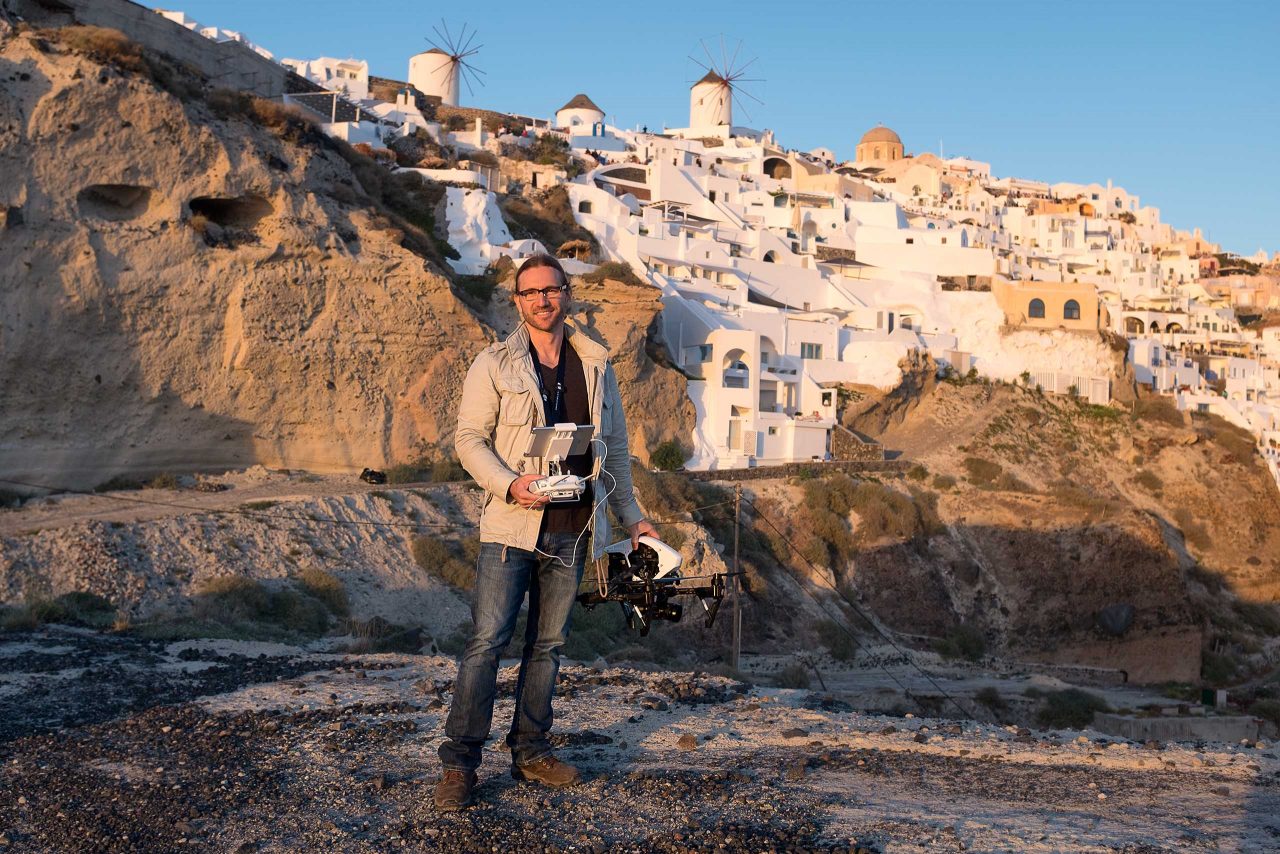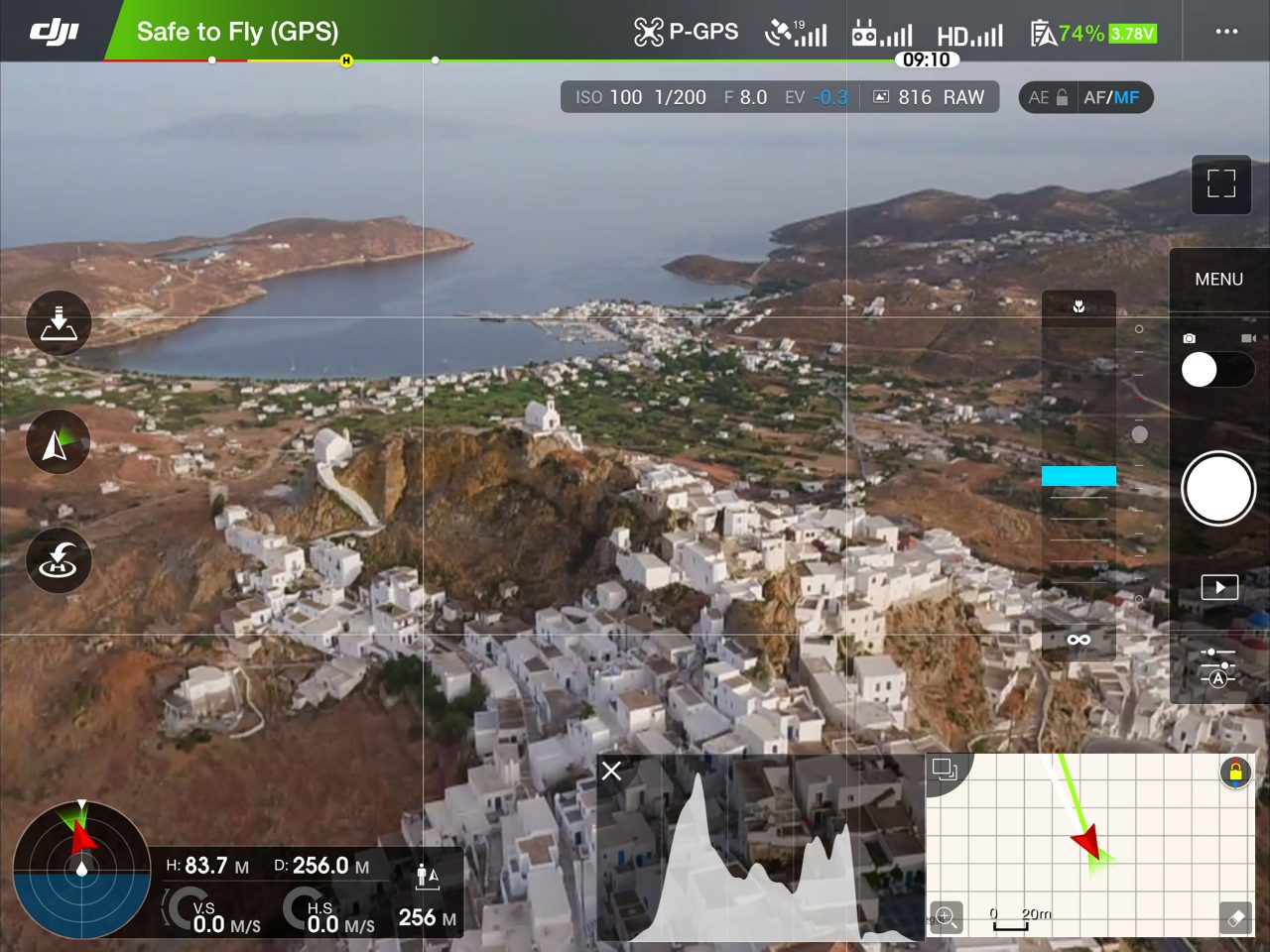 JUNE || Greece – Singapore – Florida
---
GREECE
---
We spent the first week of July on the island of Serifos, celebrating Naomi's birthday and our 17 year wedding anniversary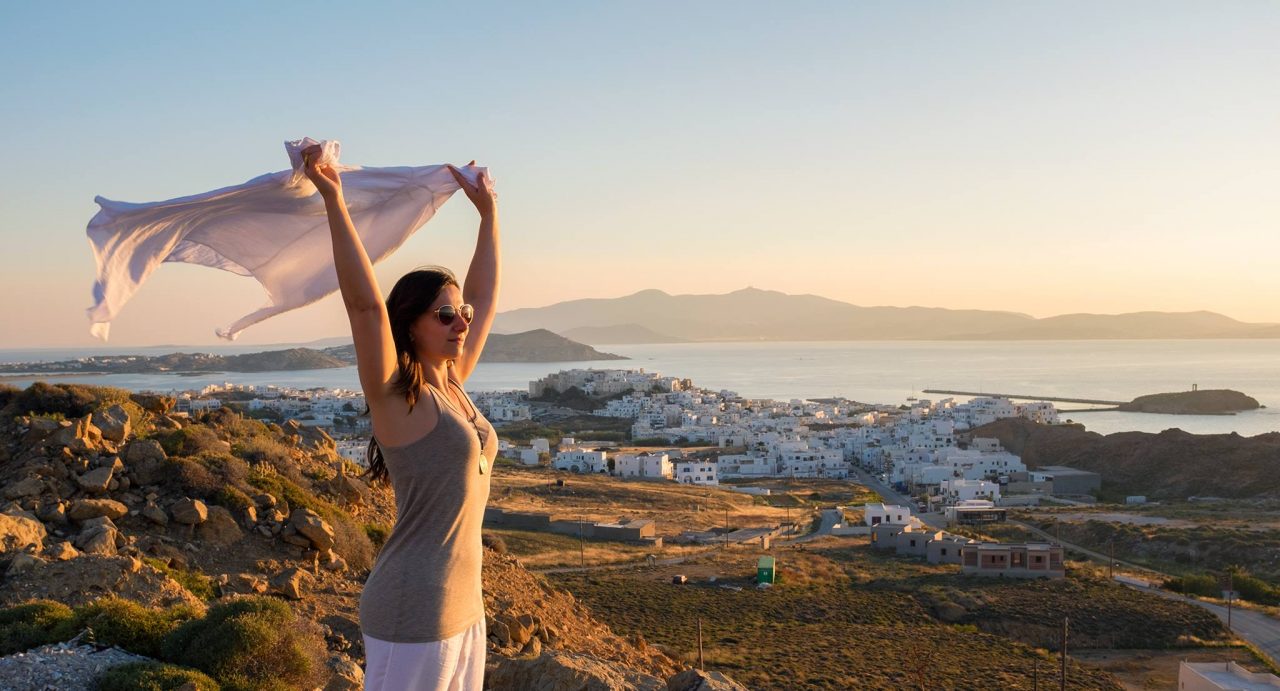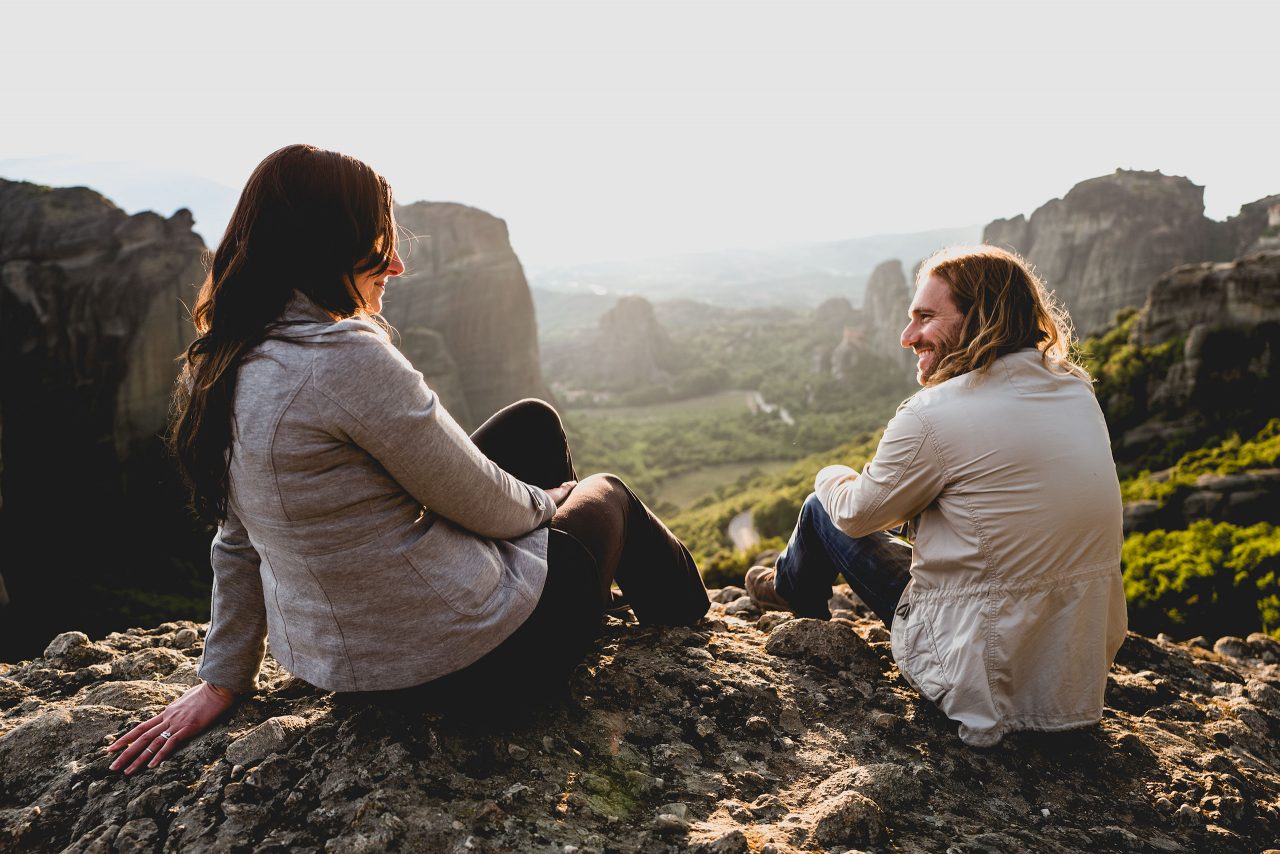 And with that, it was time to say goodbye to the always enchanting Greek Islands
---
SINGAPORE
---
I spent a week in Singapore for quite a few overlapping projects. One was to capture some more promotional images with the—still secret—prototype of the Fujifilm X-T2. The other goal was to capture some behind the scenes images for the launch of some new products by Really Right Stuff.
First, let's take a look at the shots with the Fujifilm X-T2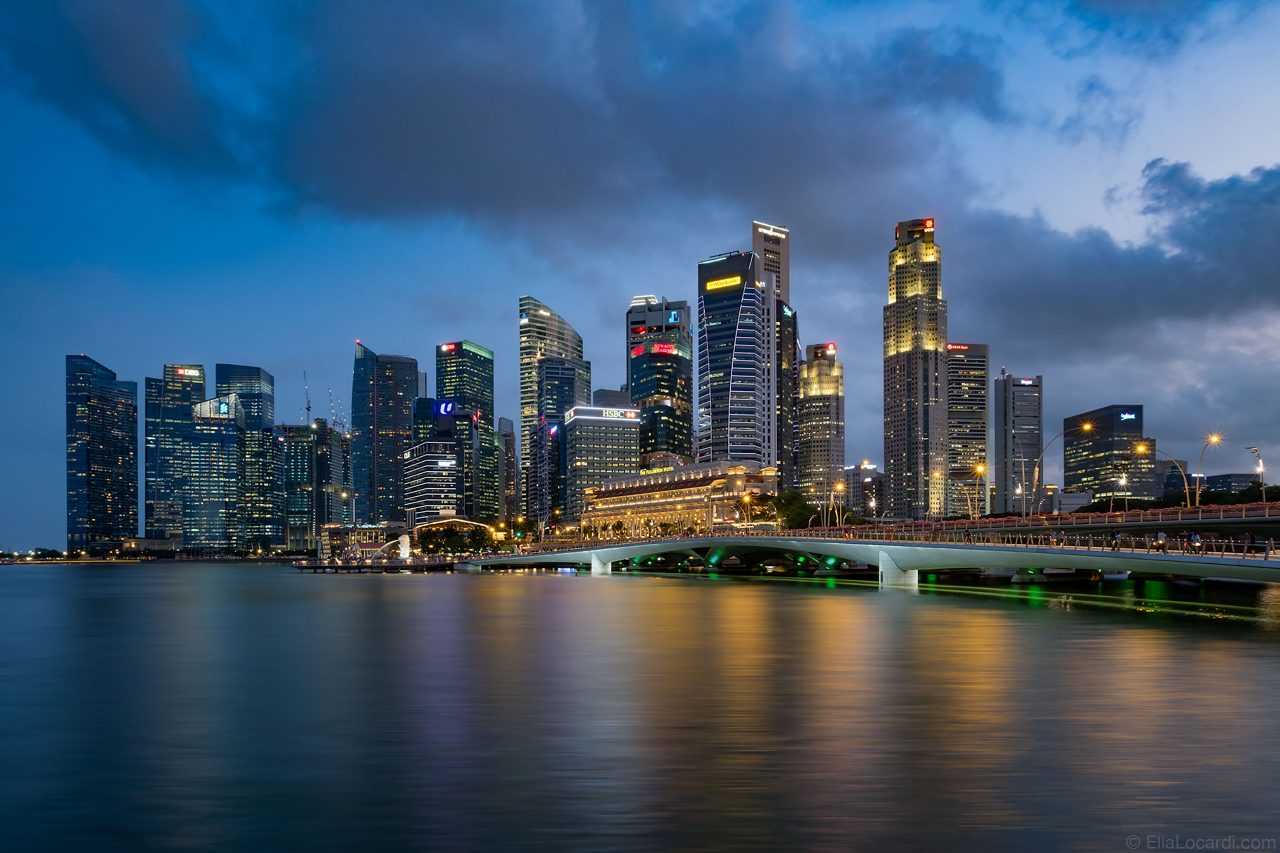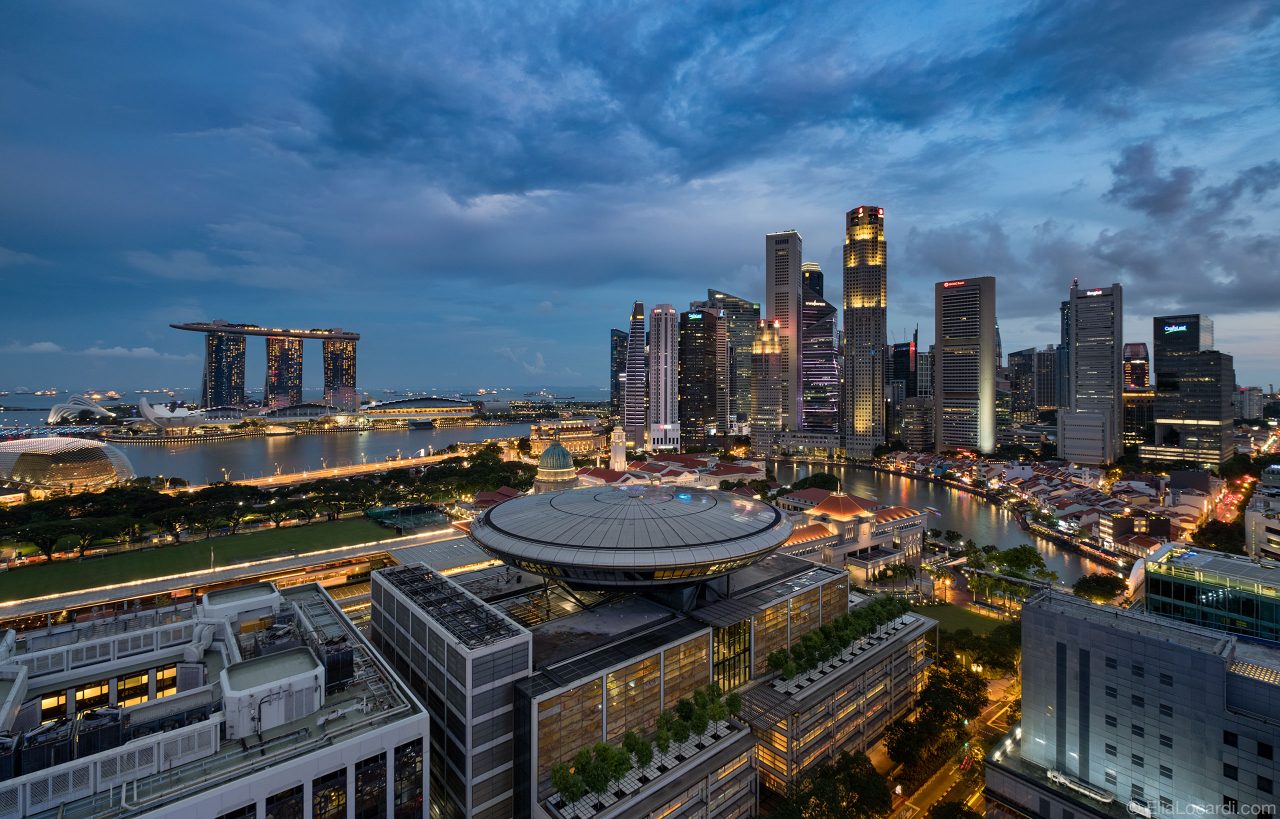 Now, let's take a look at some of the behind the scenes shots for Really Right Stuff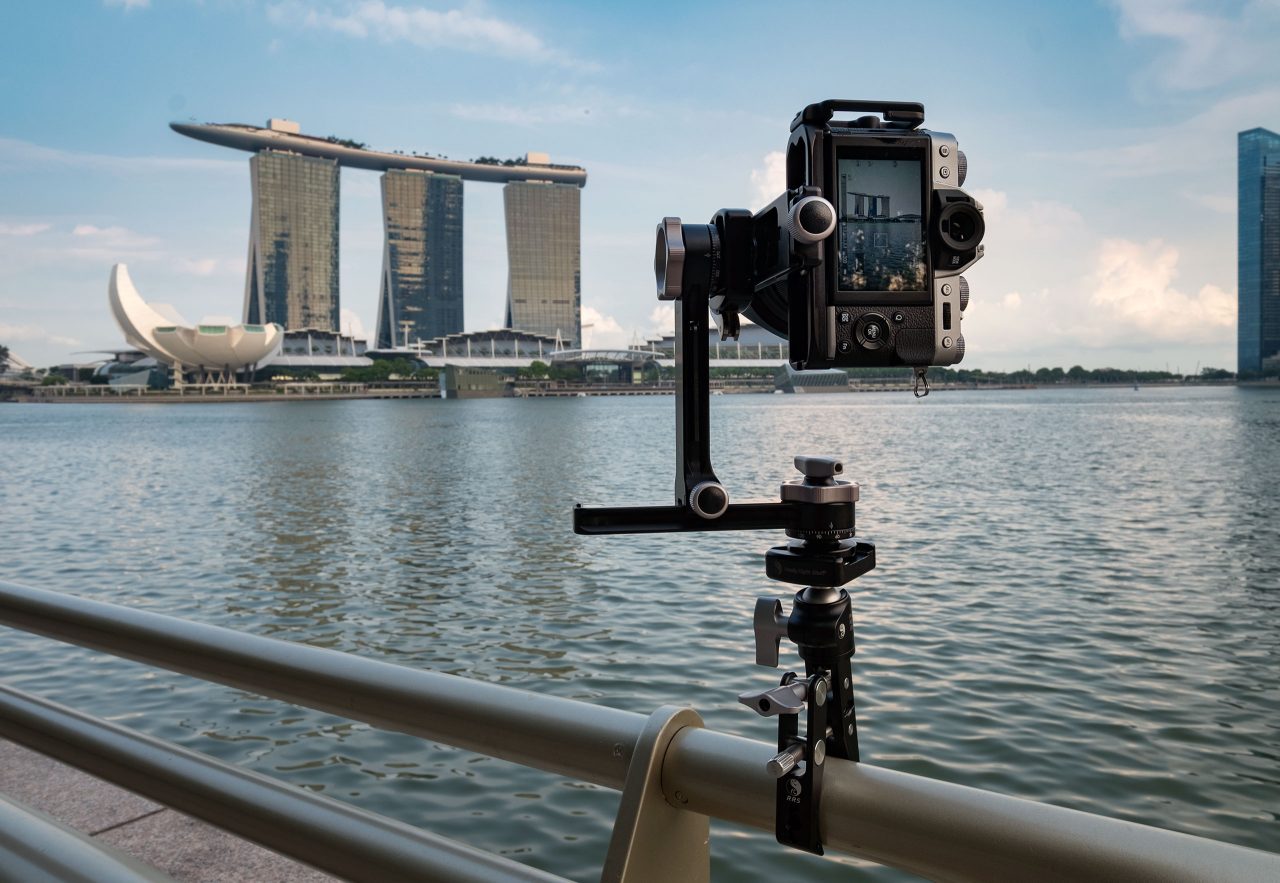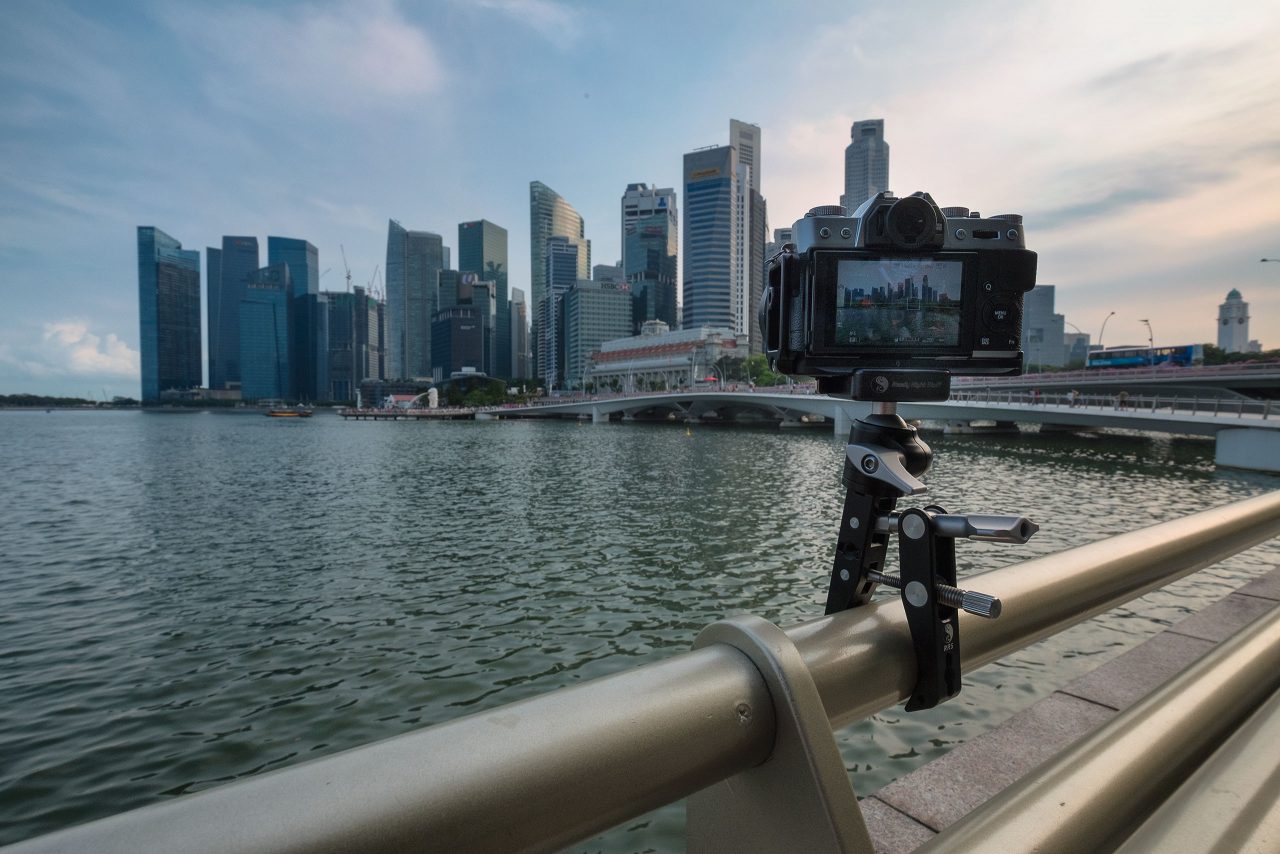 ---
THE REALLY RIGHT STUFF SIGNATURE TRAVEL KIT
---
These behind the scenes shots were used to tie together the webpage for a kit that I had been developing with Really Right Stuff. We decided to put together a complete package of all of the tools I use to capture my photography. This kit includes clamps, tripods, and panoramic gimbal sets – basically everything I use in-the-field.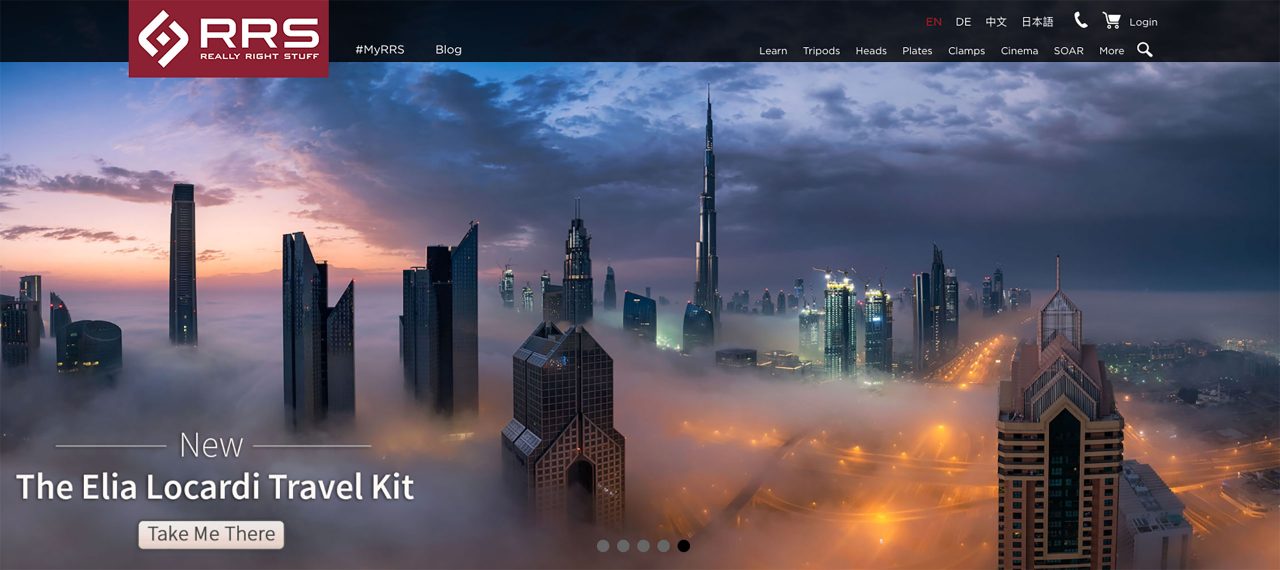 ---
FLORIDA
---
With huge upcoming projects, posts, and the deadlines attached to them, I spent two weeks enforcing office hours on myself to prepare the July rollercoaster ride. Florida has the perfect balance of sunshine, super fast internet, and of course, my family and friends. I was even able to work on my tan!
I actually wrote a post called, "How I Became Very Involved in Aerial and Drone Photography," while I was on the beach. 🙂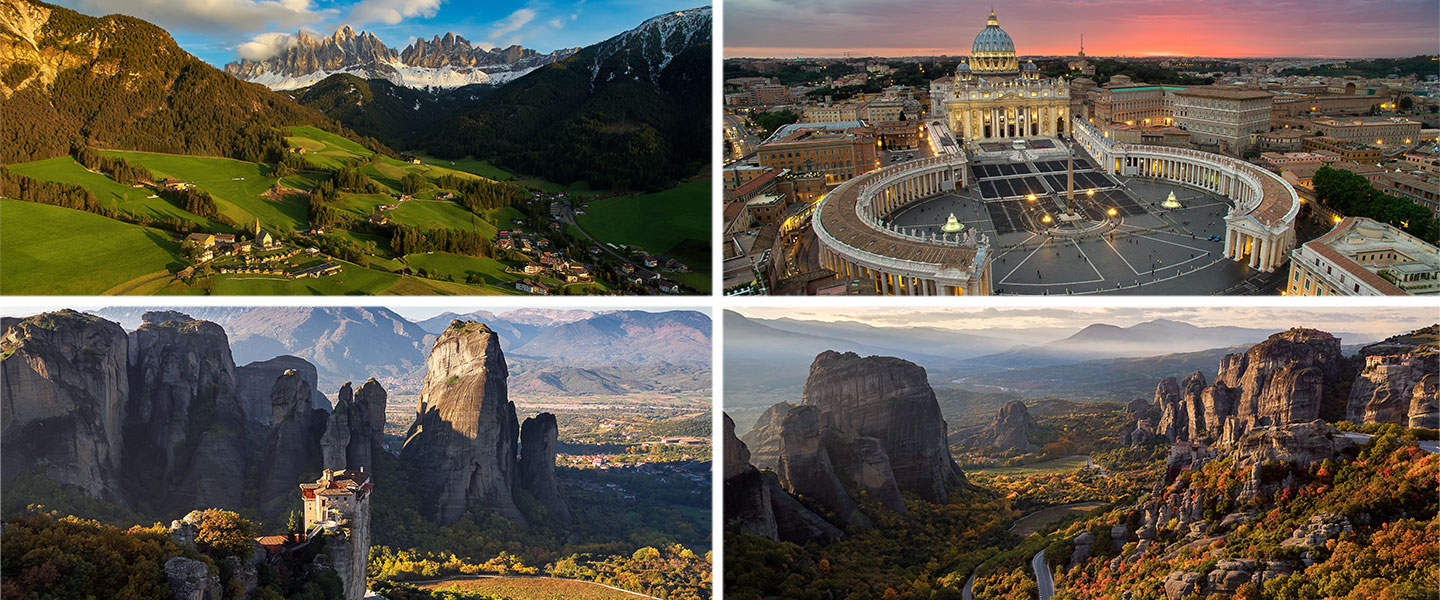 JULY || New York – Stockholm – Siem Reap – Hong Kong
---
NEW YORK – THE FUJIFILM X-T2 RELEASE
---
Heading to New York, I really appreciated the two weeks of work time I put in while visiting Florida, because many months of hard work had been leading up to two very important dates. The first of which was the official release of the Fujfilm X-T2 on July 7th.
On the 7th, I was invited to speak at the official launch event.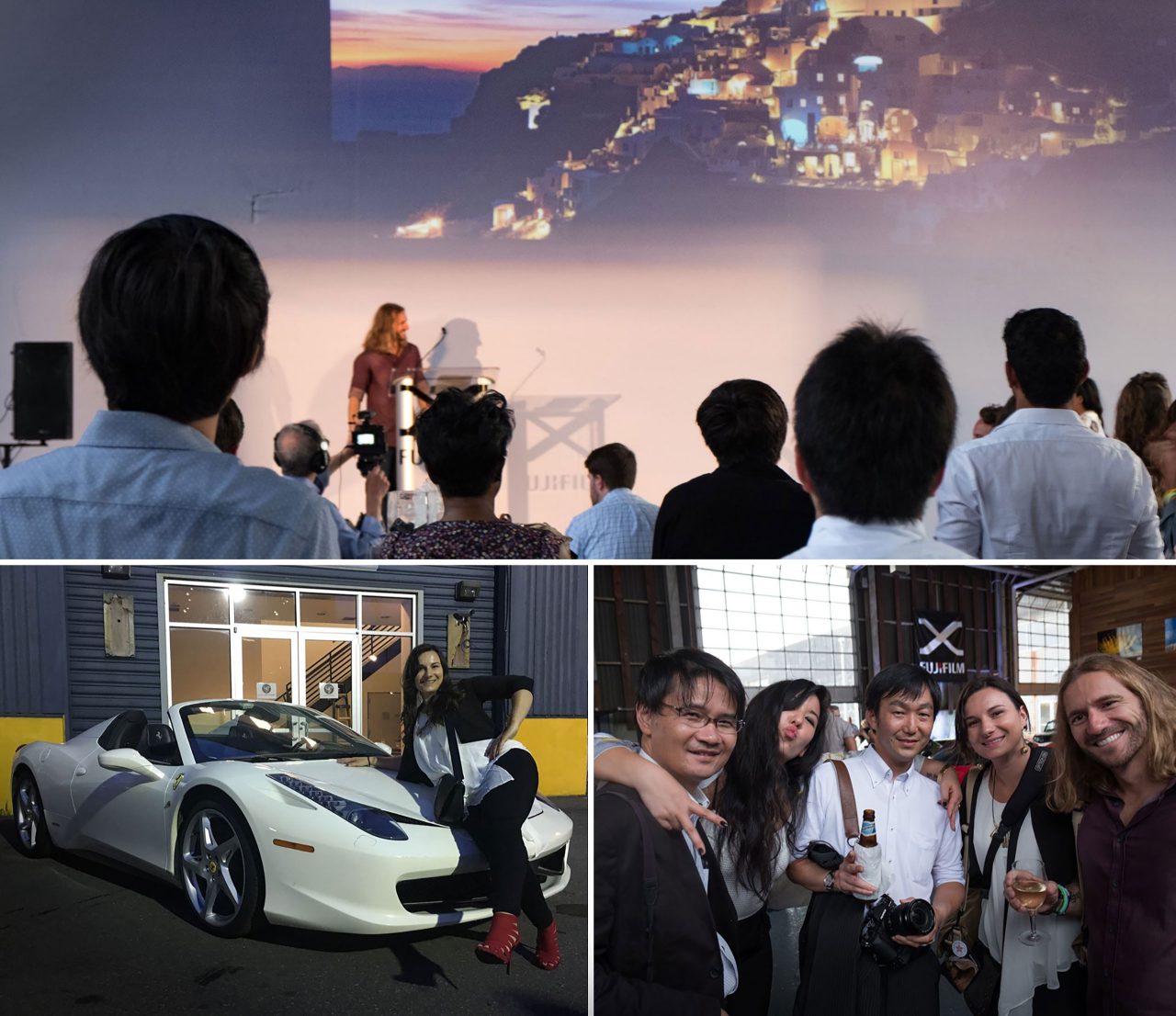 Remember that I had already been working with the Fujfilm X-T2 since April, so as the clock struck 12:01AM on July 7th, I was excited to release my detailed blog post and review.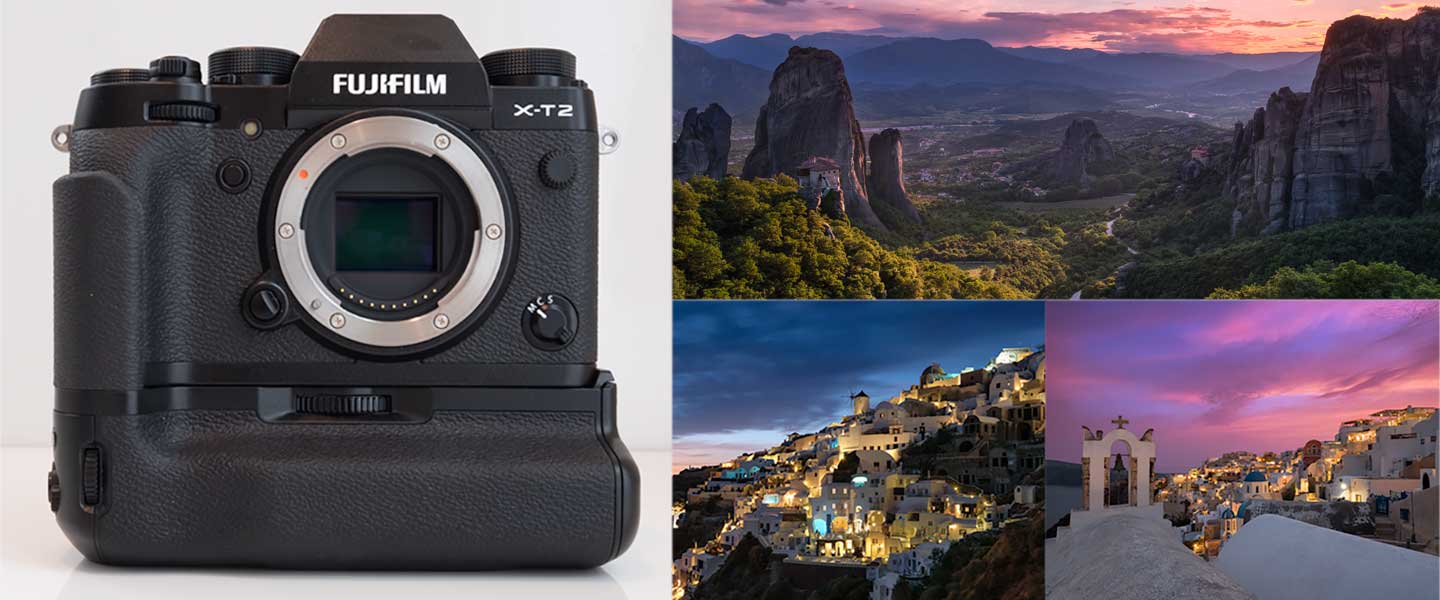 ---
MY BIRTHDAY – THE ADOBE LIGHTROOM MOBILE RELEASE
---
The second important date for the month was July 13th and the official launch of raw editing in Adobe Lightroom Mobile, and just like the 7/7 event, it was months in the making. It also made for a very interesting birthday, as while most people would just be taking the day off or celebrating, I was part of a world-wide coordinated major market release. It was incredibly exciting.
I wrote a detailed post about the announcement, along with my personal experience working with the raw editing tools on a mobile platform. It also gave everyone a first hand look at the power of the Fujifilm X-T2 raw files.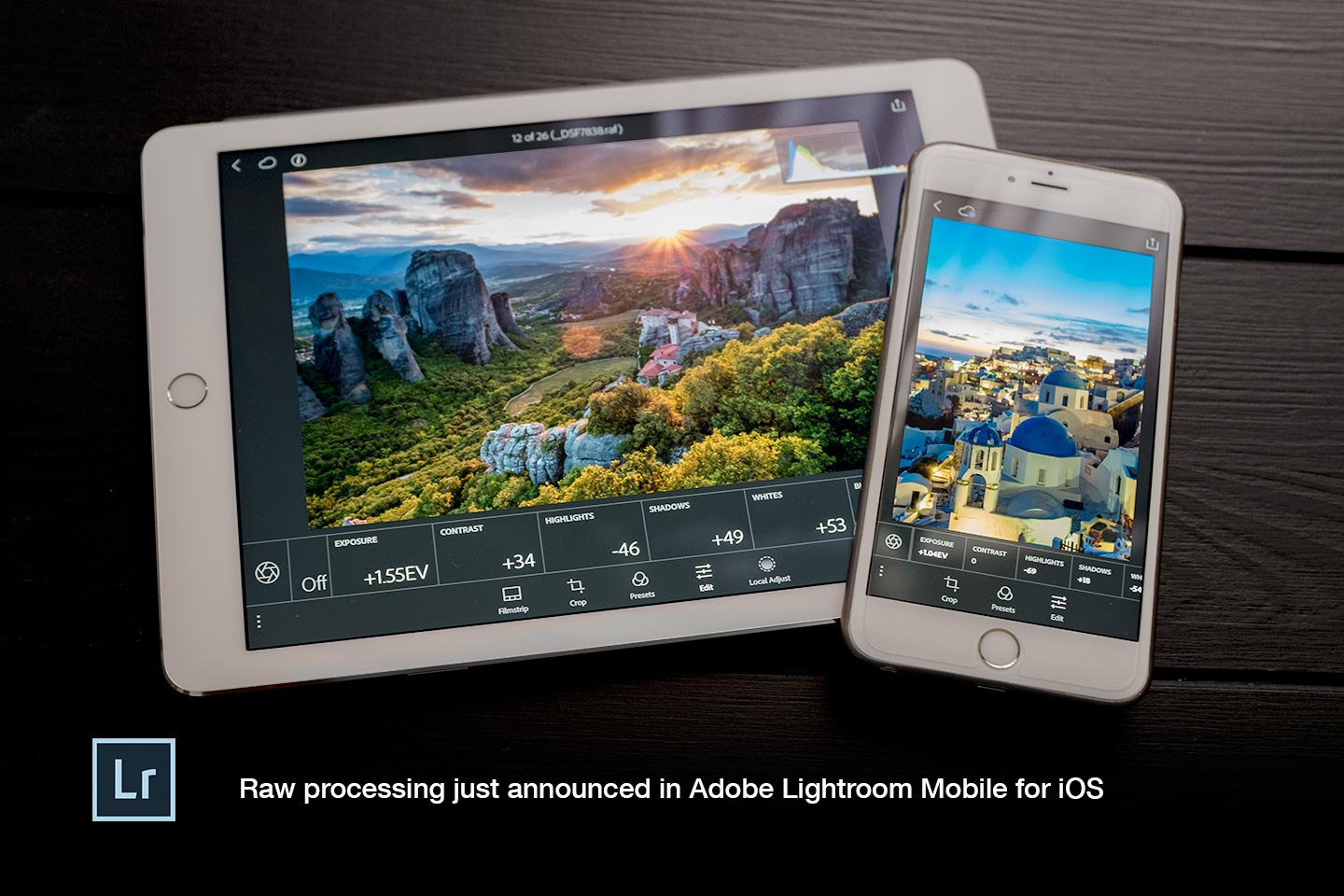 ---
STOCKHOLM
---
With the inspirational video and blog posts released, my project with Adobe only had one more element to complete: A free instructional video detailing my complete raw processing workflow with Lightroom Mobile.
For this project, I decided to use one of my favorite shooting locations in the world, The Stockholm Underground.
Naomi and I spent 4 days filming non-stop in order to capture everything we needed for the in-camera and on location portion of the tutorial.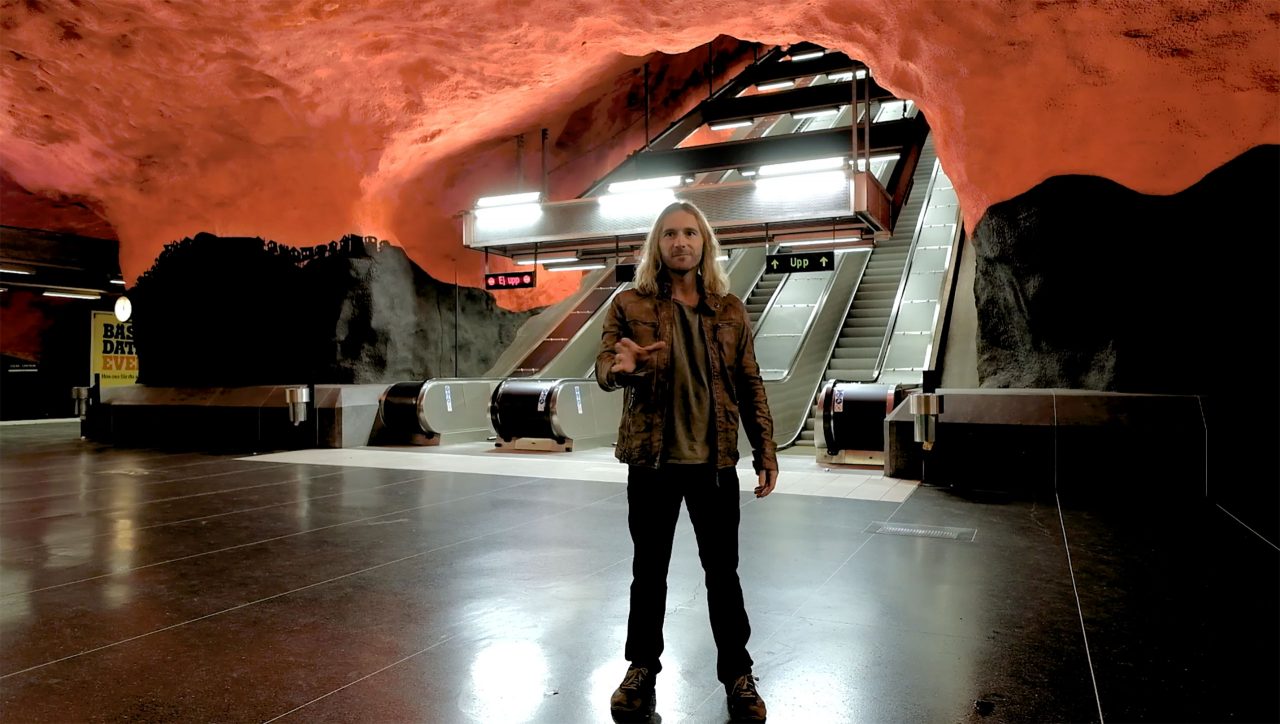 ---
SIEM REAP
---
While we're on the subject of video production projects, in July, Naomi and I flew to Siem Reap in order to establish a photography program with a local Non Government Organization. Fujifilm had generously donated over a dozen cameras for us to take with us and we filmed the entire experience. Hopefully I'll have time to edit and release this video soon!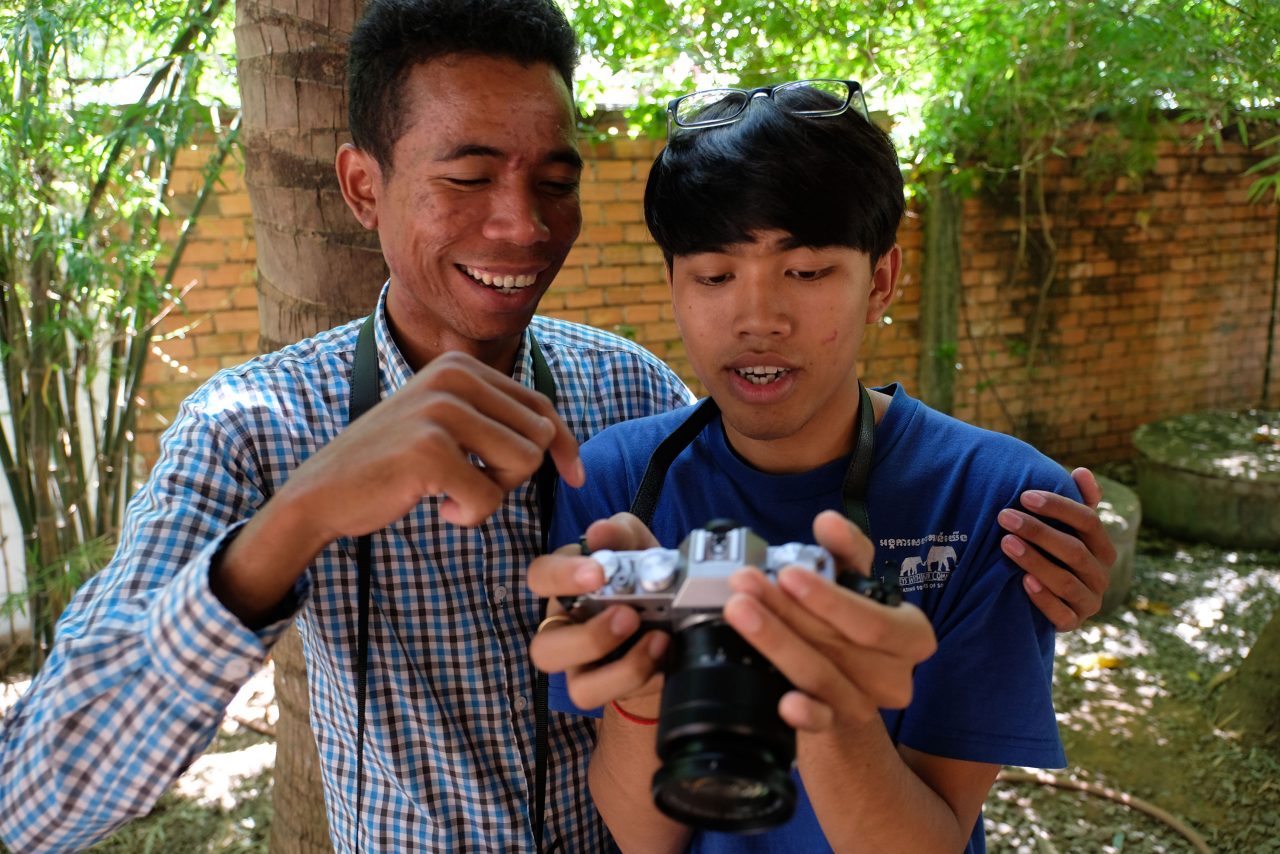 ---
HONG KONG
---
From Siem Reap, We flew to Hong Kong to take a few days off and enjoy one of our favorite cities. We made it just in time for a typhoon!
Check out this time lapse of the crazy weather.
Of course, I've spent many days photographing this remarkable city
AUGUST || Hong Kong – Florida – South Carolina
---
BOUNCING AROUND THE USA
---
August was a power month of office hours. With so many open ended projects to wrap up and other new projects and photo tours to prepare for, I knew that I needed some time to focus and concentrate.
First up on the list was editing and releasing the free instructional video detailing my complete raw processing workflow with Lightroom Mobile. In order for this to happen, Naomi and I had to build a temporary studio to shoot the post-processing portion of the video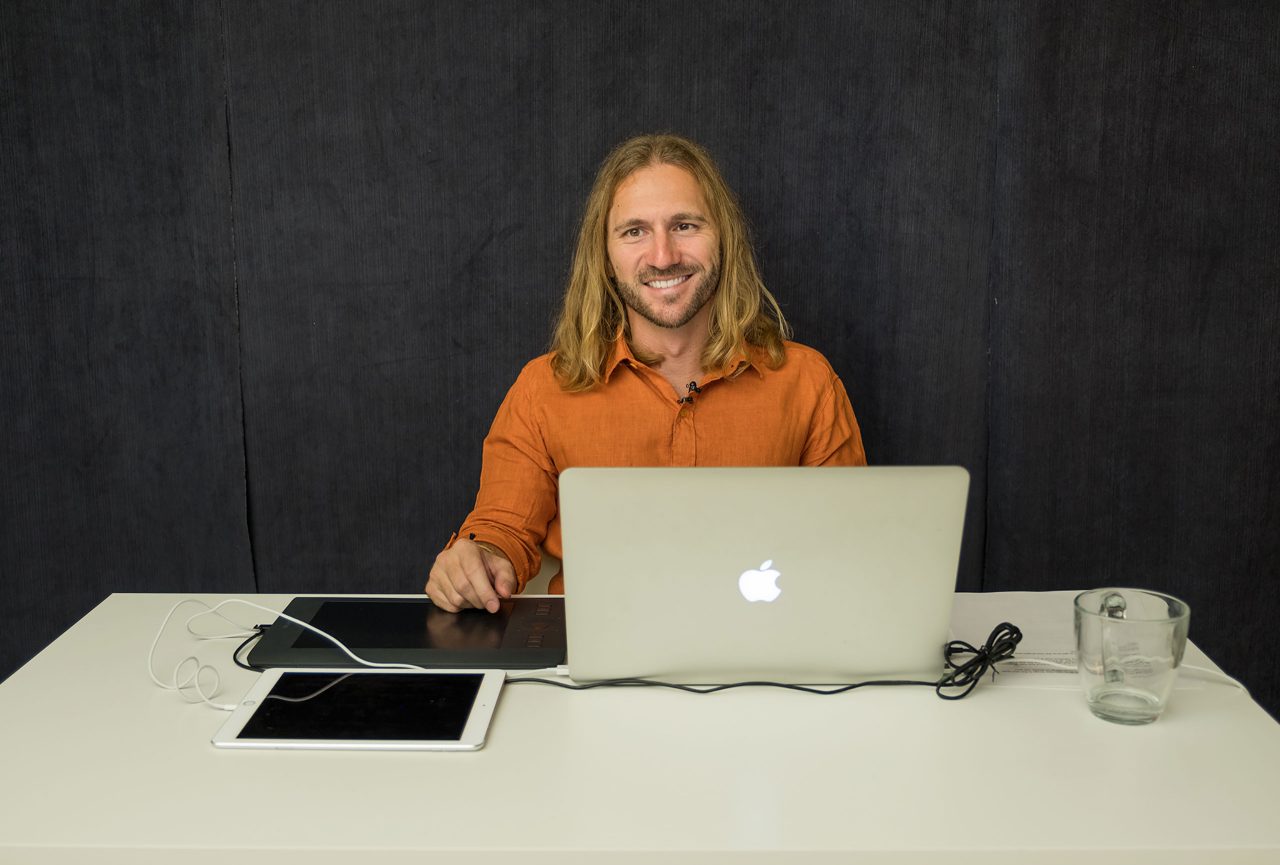 And, after quite a bit more of shooting and editing, I released the free instructional video to YouTube as well.
While I was in Stockholm, I came away with some beautiful drone footage of the city. I decided to cut it into a small montage.
After all the current projects were wrapped up, it was time to look ahead at the incredible amount of back-to-back commitments we had scheduled for the rest of the year.
SEPTEMBER || Germany – Bangkok
---
PHOTOKINA
---
If I had to explain Photokina in one word, it would be "MASSIVE," And yes, I'd use all caps. Seriously though, it's the largest photography event in the world and it happens every other year. It's also where nearly every major camera company lifts the veil on their latest and greatest new products. In other words, from guest speakers, workshops, and having hands-on time with the best products in photography, it's a week long epicenter for everything that's awesome about the world of photography.
This year I had the honor of speaking for Adobe, DJI, and Fujifilm, with 8 live presentations over the course of 7 days. I had a blast!
First up was Adobe and DJI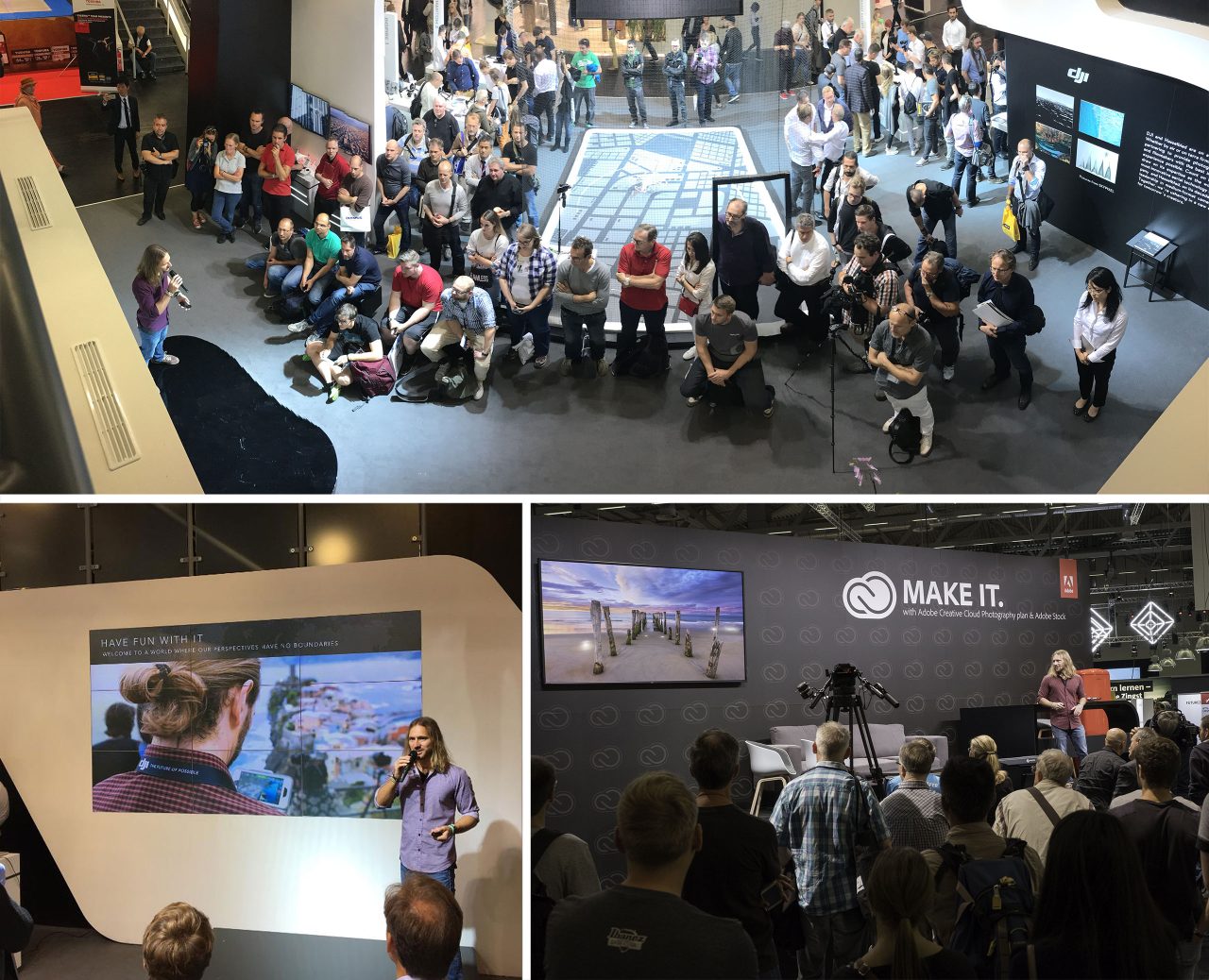 Next up was the massive Fujifilm Stage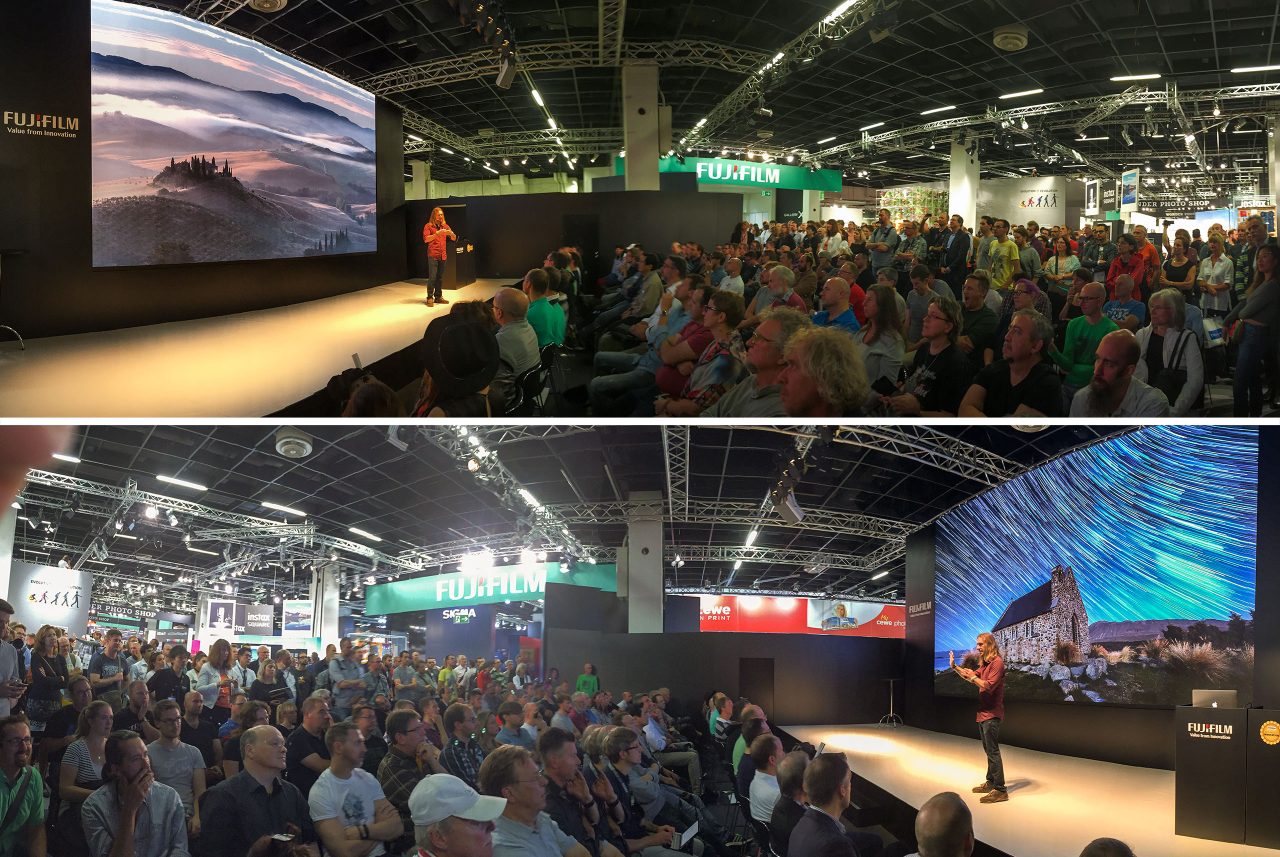 I also had the pleasure of some hands-on time with the Fujifilm GFX 50S Mirrorless Medium Format Camera. I can't wait to get my hands on this in 2017!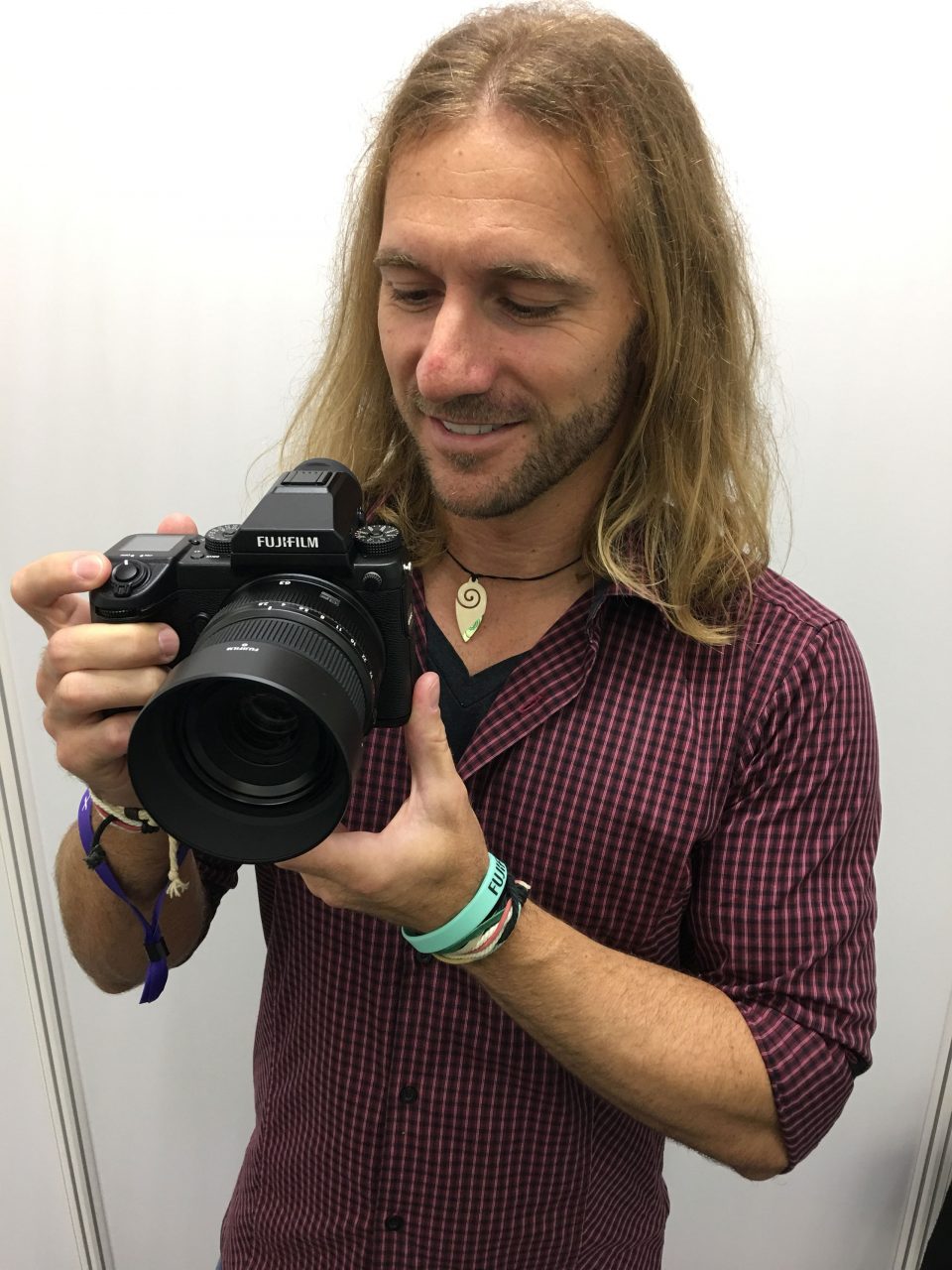 I also had a chance to meet up with some awesome people, both old friends and new ones.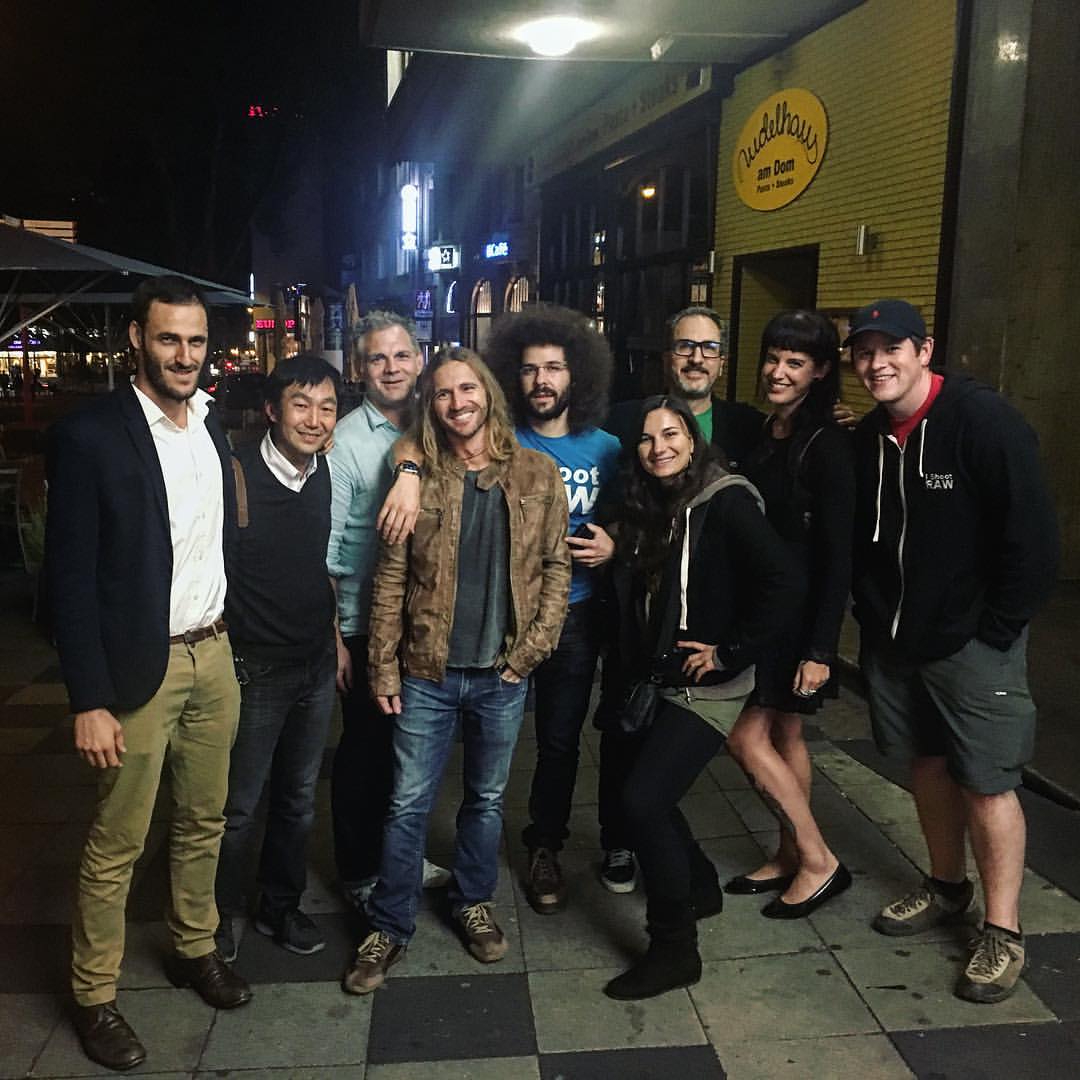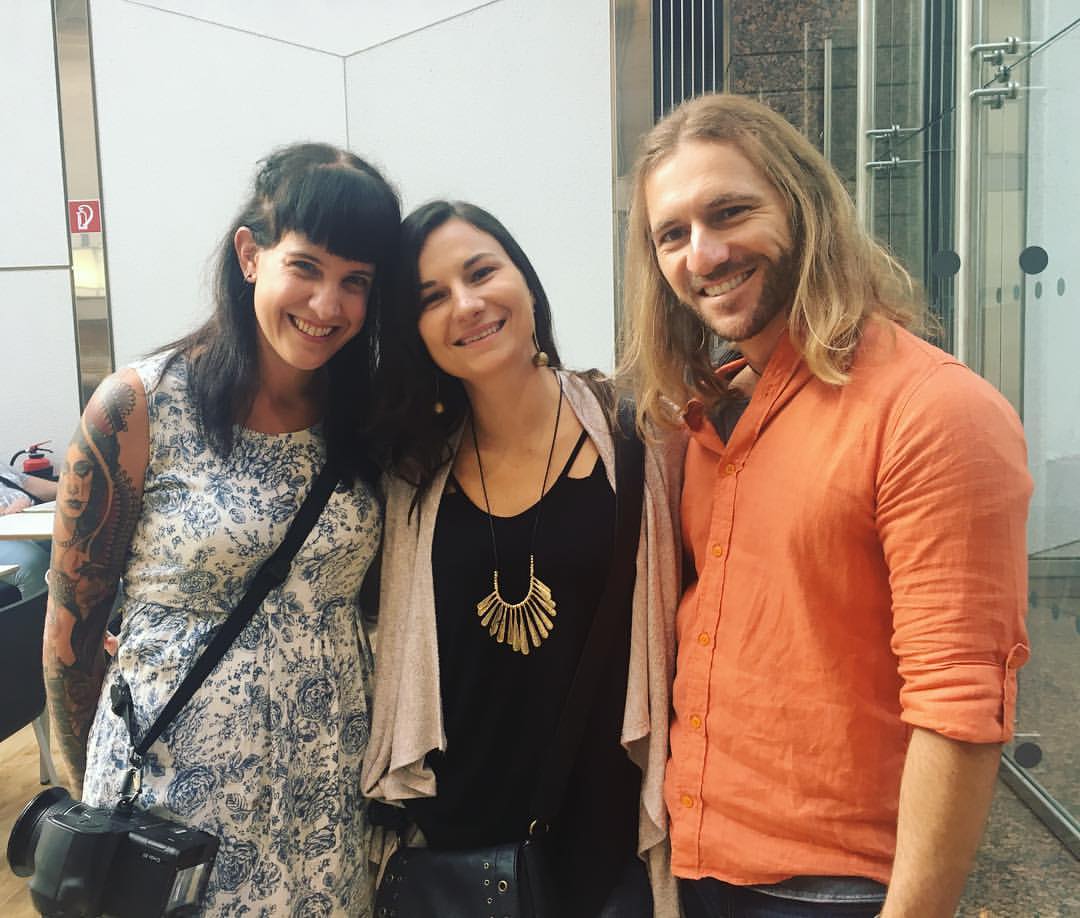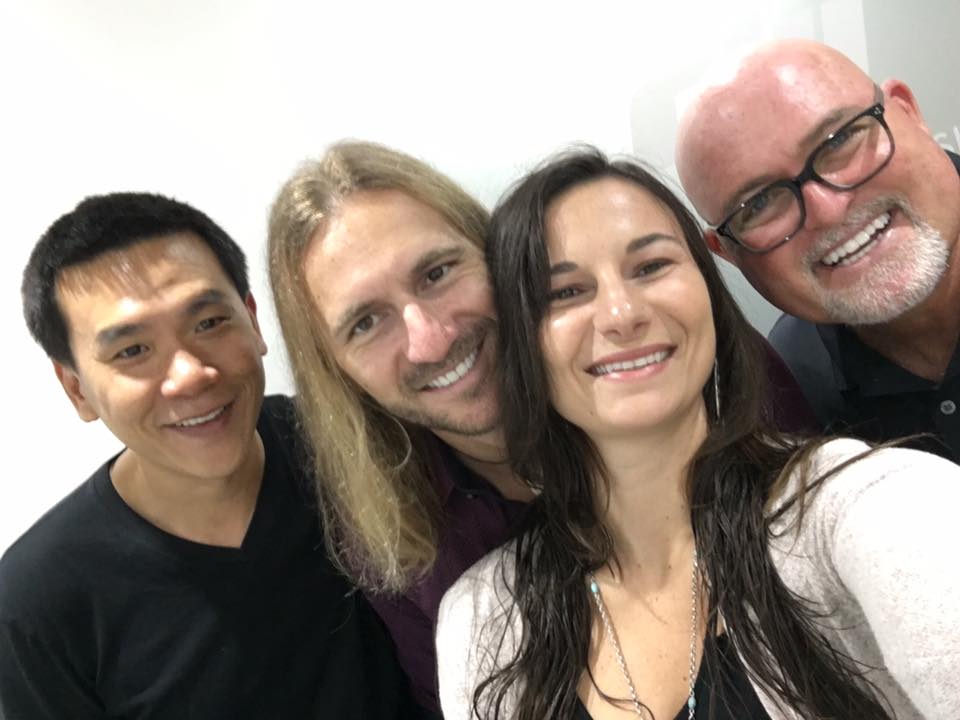 ---
BANGKOK
---
We decided to head to Bangkok a bit early to acclimate to the time zone in preparation for our two week Dream Photo Tour to Bhutan. Admittedly, I'm not a huge fan of Bangkok so while I'm there, I tend to just work a bit, relax, eat delicious food and post-process images.
Here's an example of an astrophotography shot I created during a trip to New Zealand.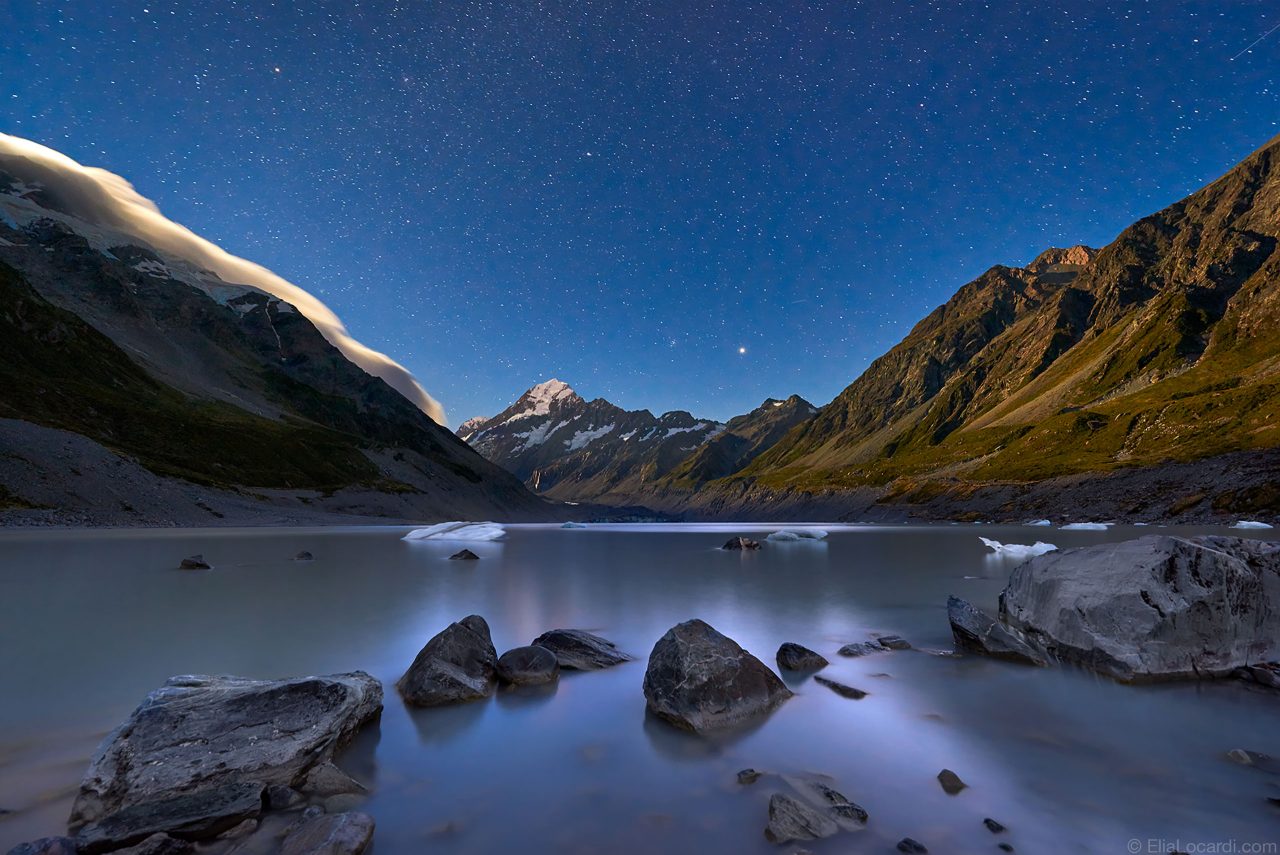 OCTOBER || Bhutan – New York – Iceland
---
BHUTAN DREAM PHOTO TOUR
---
Even having the opportunity to visit Bhutan one time is an extraordinary opportunity and in October, during our Bhutan Photo Tour, we marked our third visit to this wonderful country.  
Over the two week tour, we all had an incredible adventure together.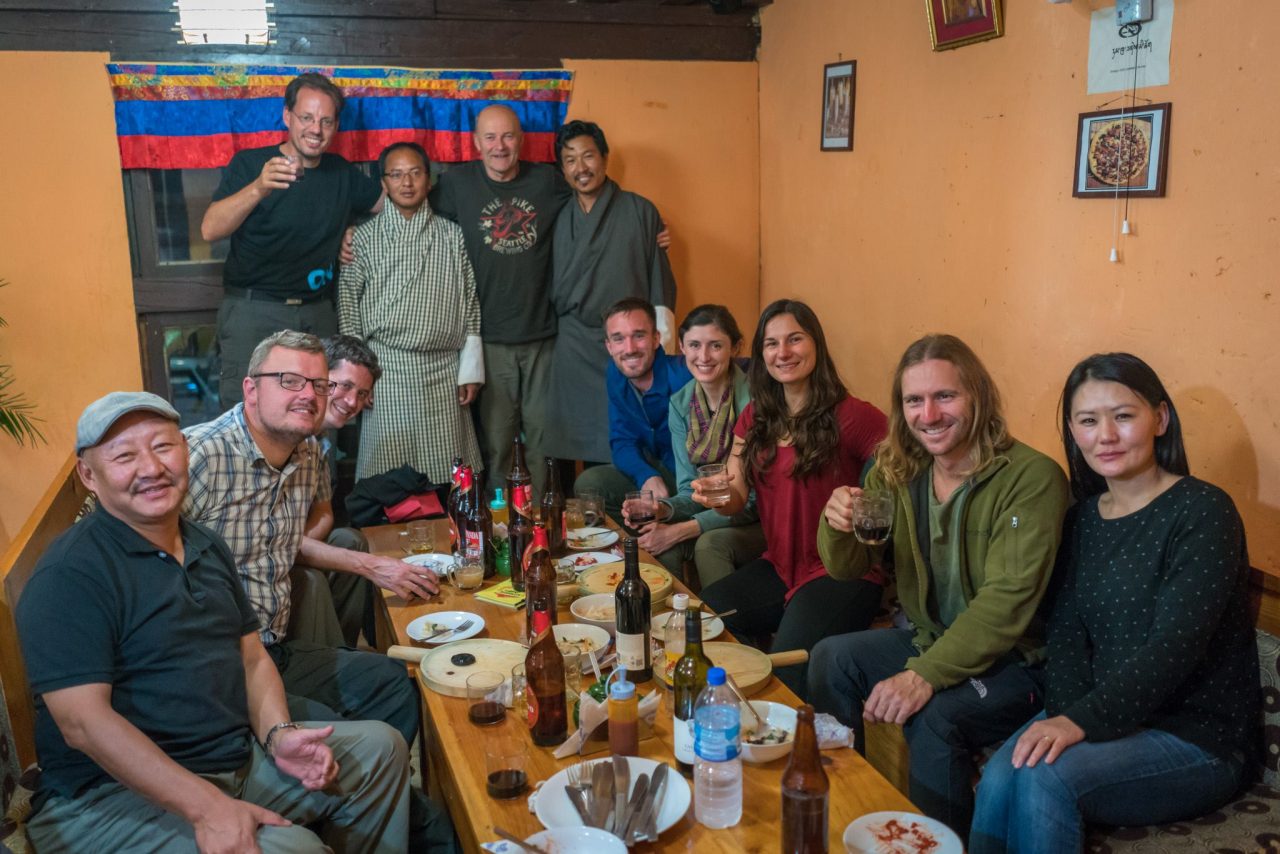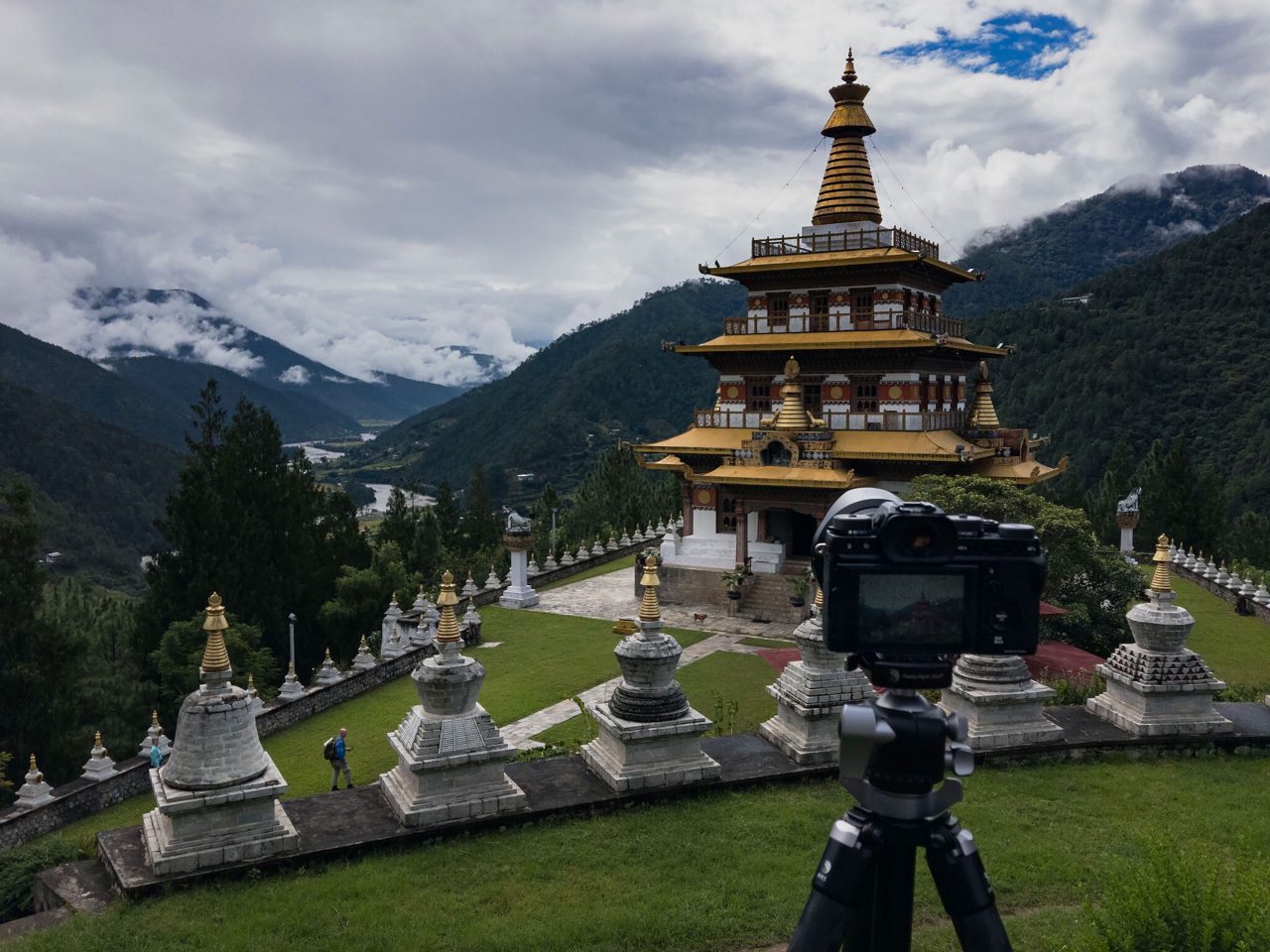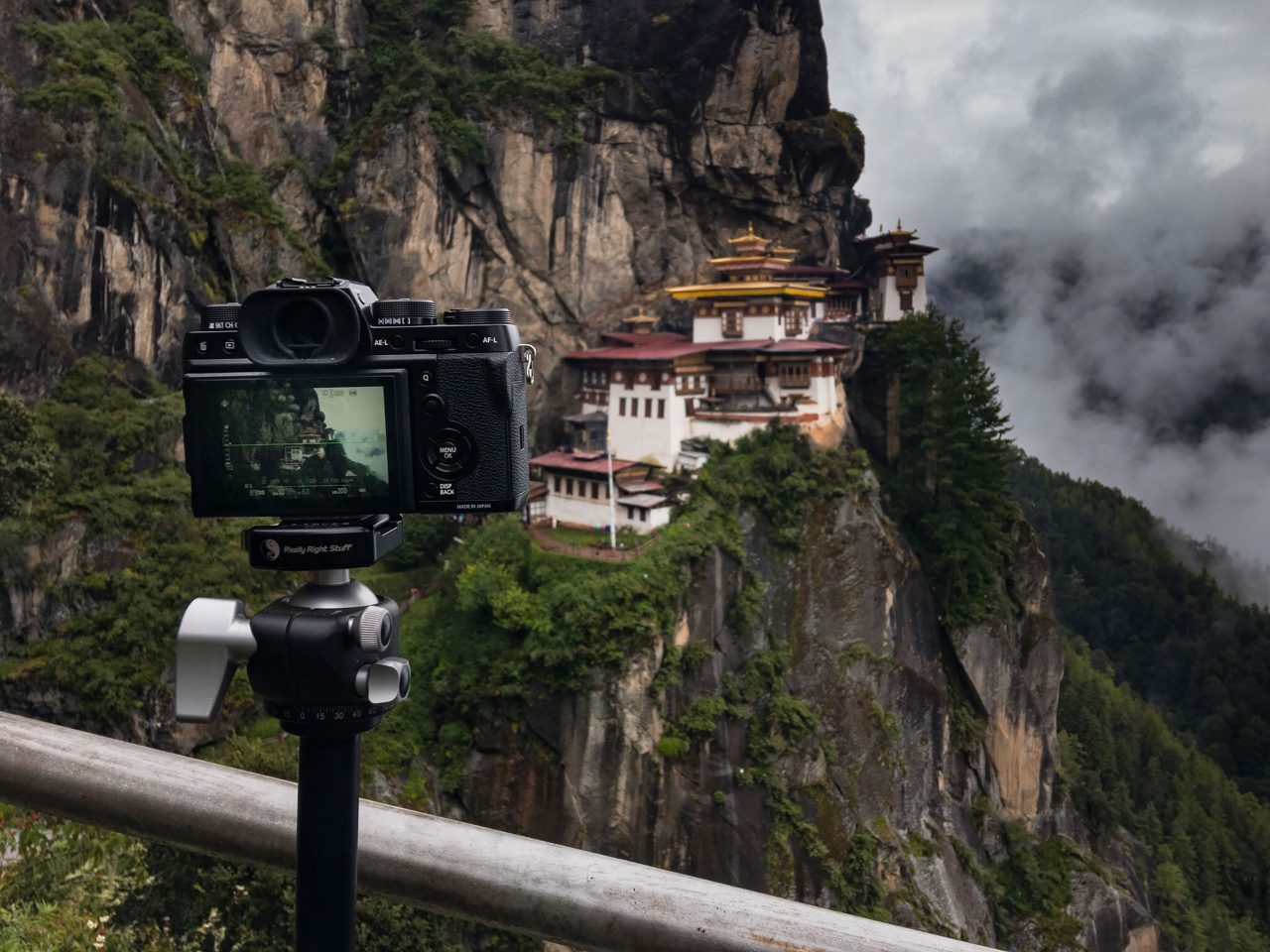 ---
NEW YORK
---
Sometimes I feel like the most time I spend in one place is when I'm 30k feet above the earth! There's always somewhere to fly to. 🙂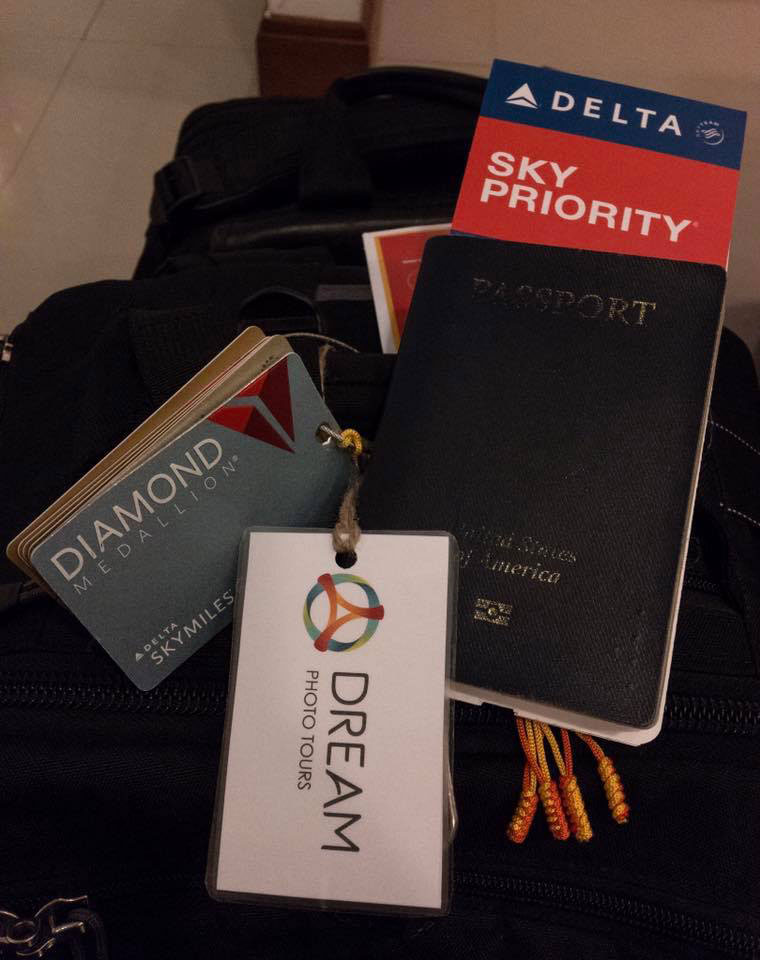 ---
PHOTO PLUS EXPO
---
Of course, no October would be complete without speaking at Photo Plus Expo in NYC! Once again I had the honor of speaking on the Fujifilm Stage. I was also invited to be on a panel discussion with some of the top minds in drone photography.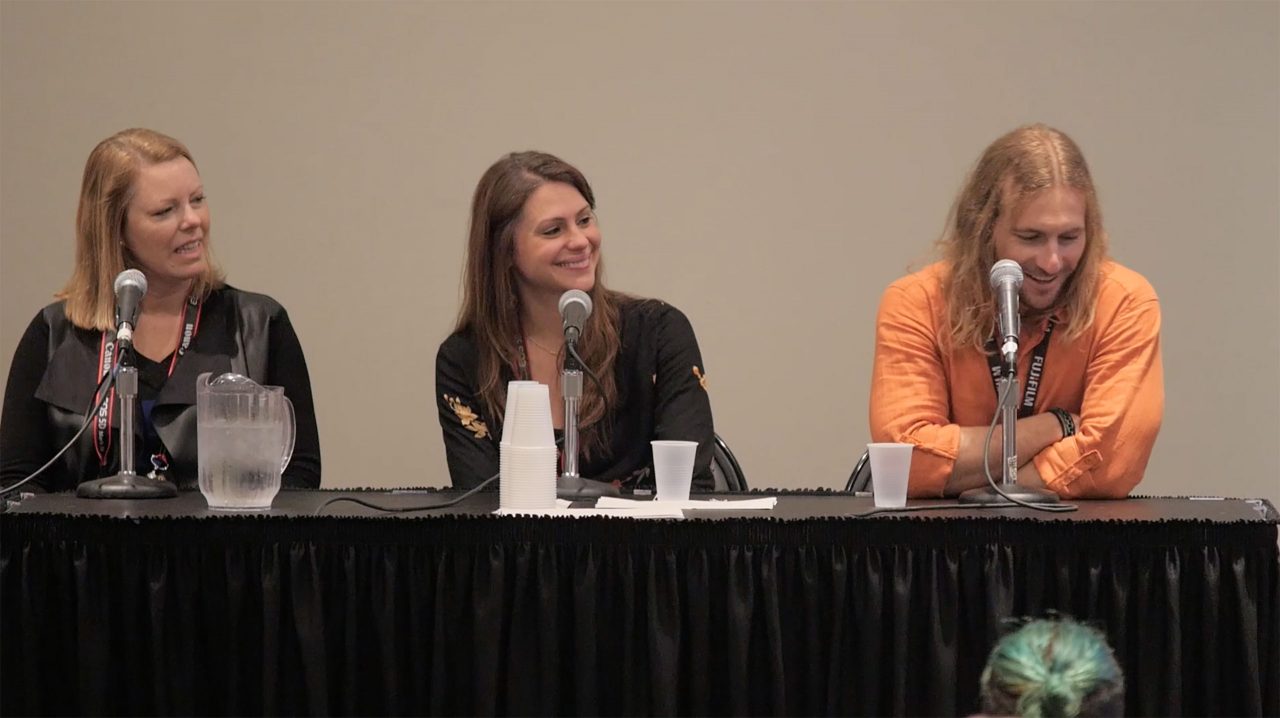 I also received an awesome gift from Fujifilm; A personalized X-T2!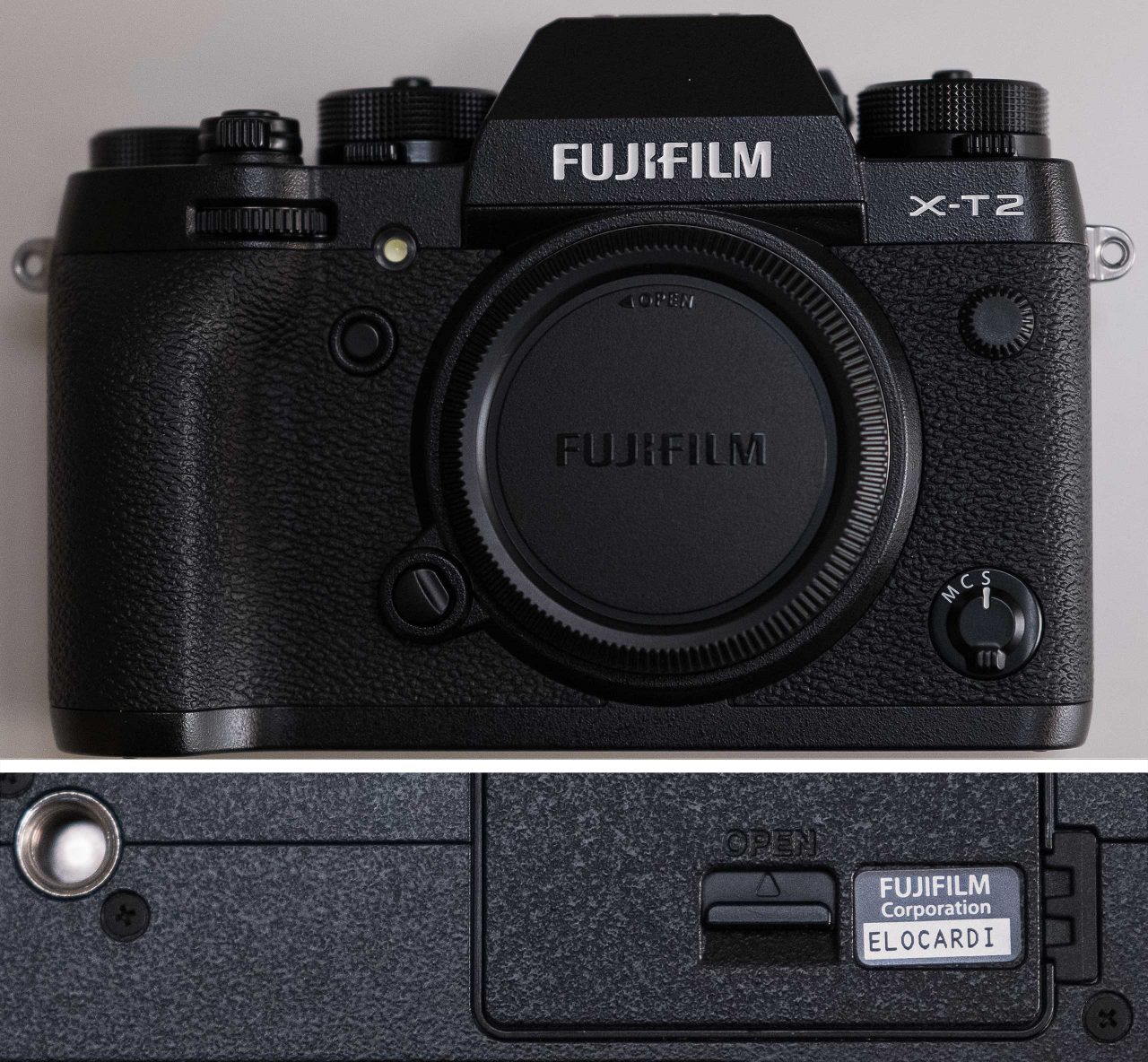 ---
ICELAND DREAM PHOTO TOUR
---
When I arrived in Reykjavik, I noticed that an article I contributed to was published on Stuff TV. It was another profile about how drones are changing the world for photographers.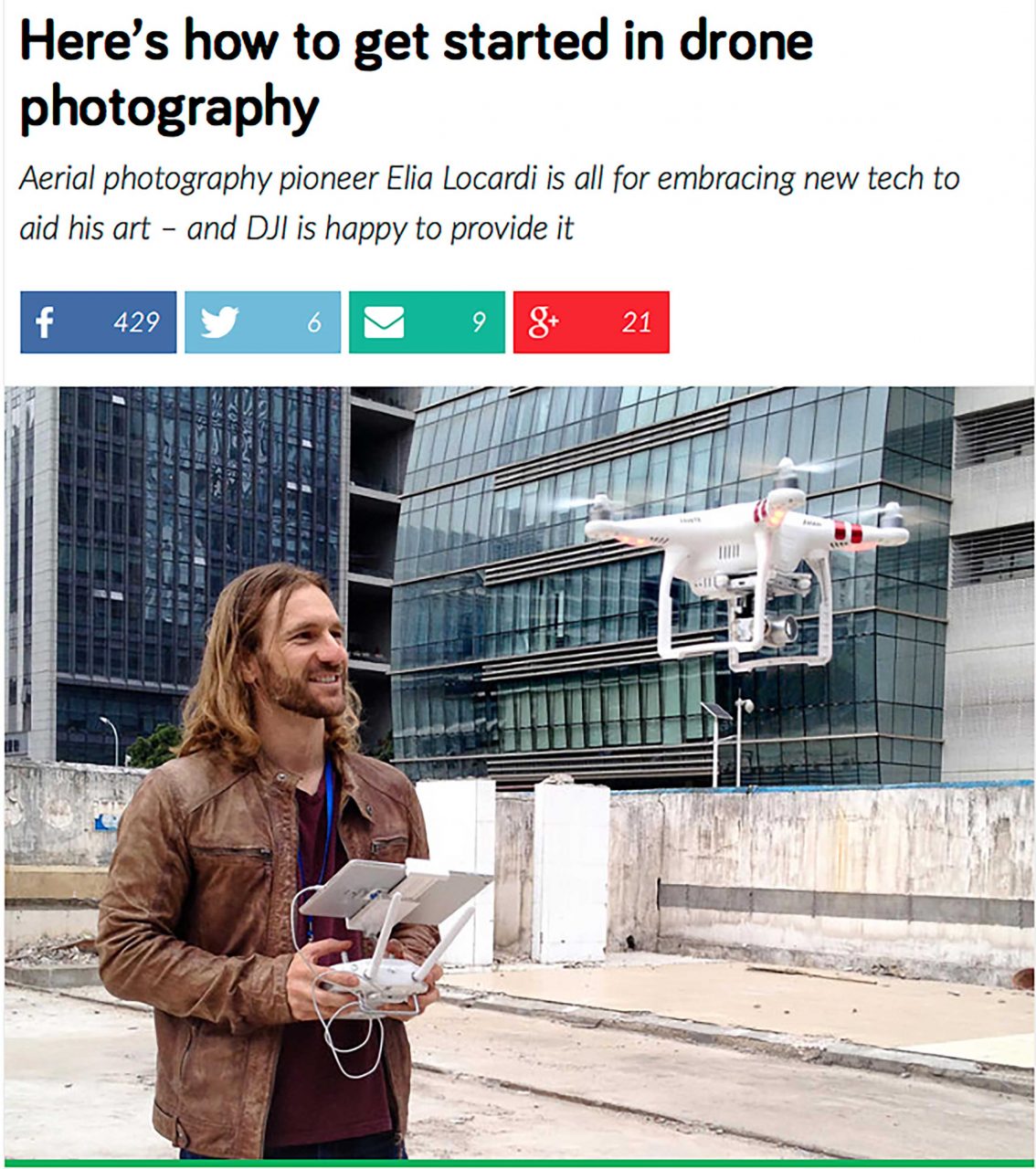 Our two week Dream Photo Tour to Iceland circled the entire ring road and was so much fun that I barely had time to post anything to social media. Within a few short days, my body ached from all the laughing! Seriously, we had such a good time together!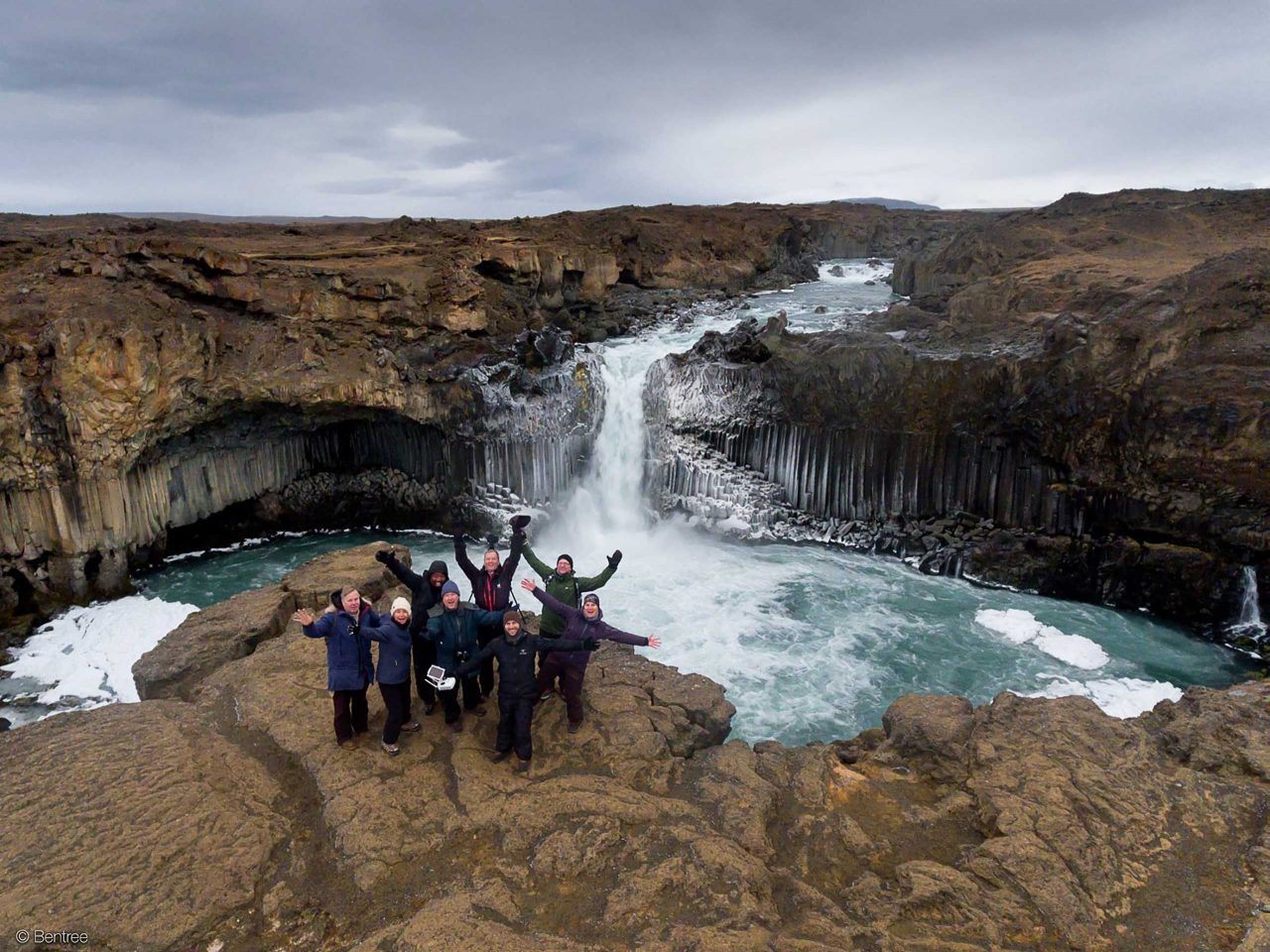 During the trip we also had phenomenal weather including the first snow at Godafoss, a location that I've been trying to capture properly for years. We all came away with some epic images.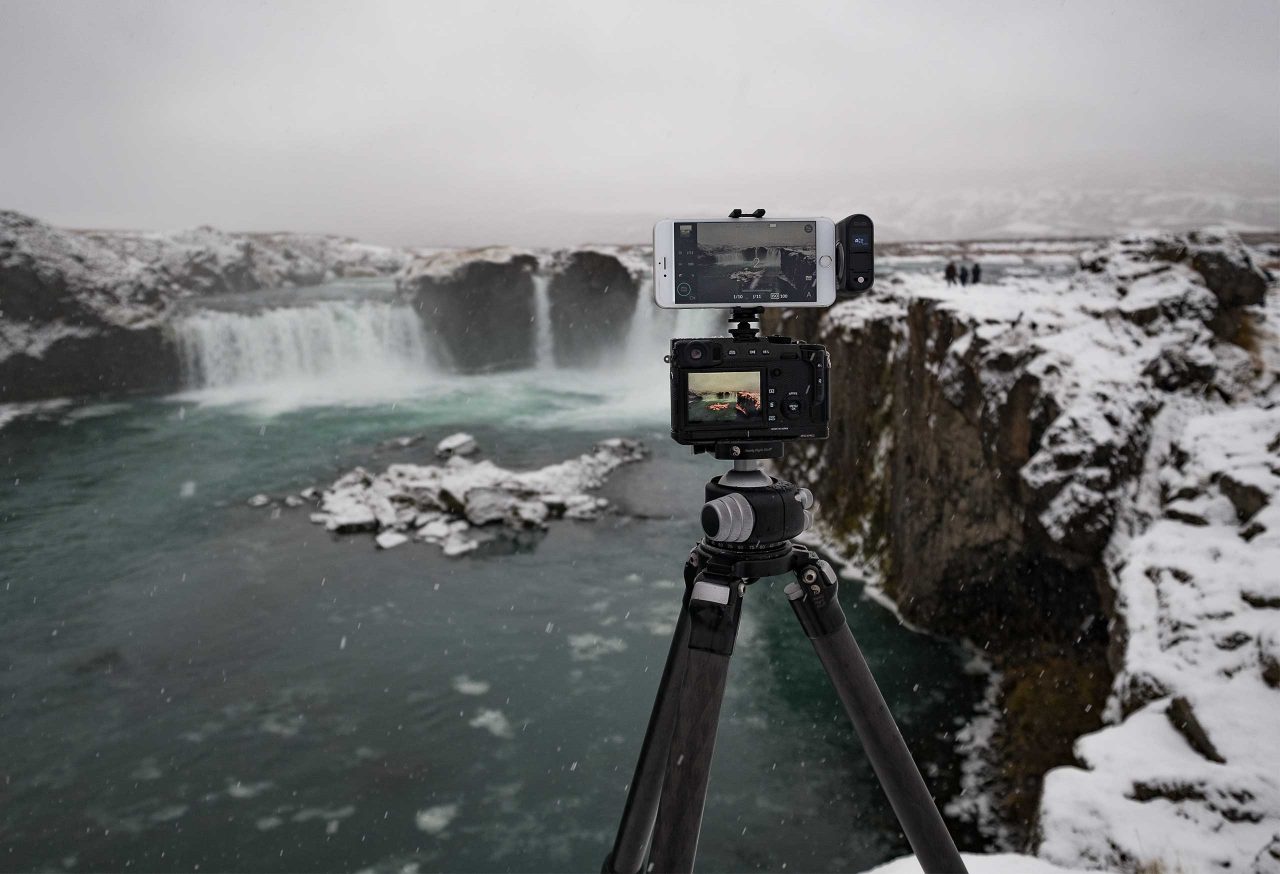 NOVEMBER || Iceland – New Mexico – Israel
---
NEW MEXICO
---
After an amazing trip to Iceland, I set out for New Mexico to join the one-and-only Russell Preston Brown from Adobe for an adventure exploring the pristine Ted Turner Ranches.
Of course since I'd be visiting the American West, I needed to pack a cowboy hat along with my favorite gear.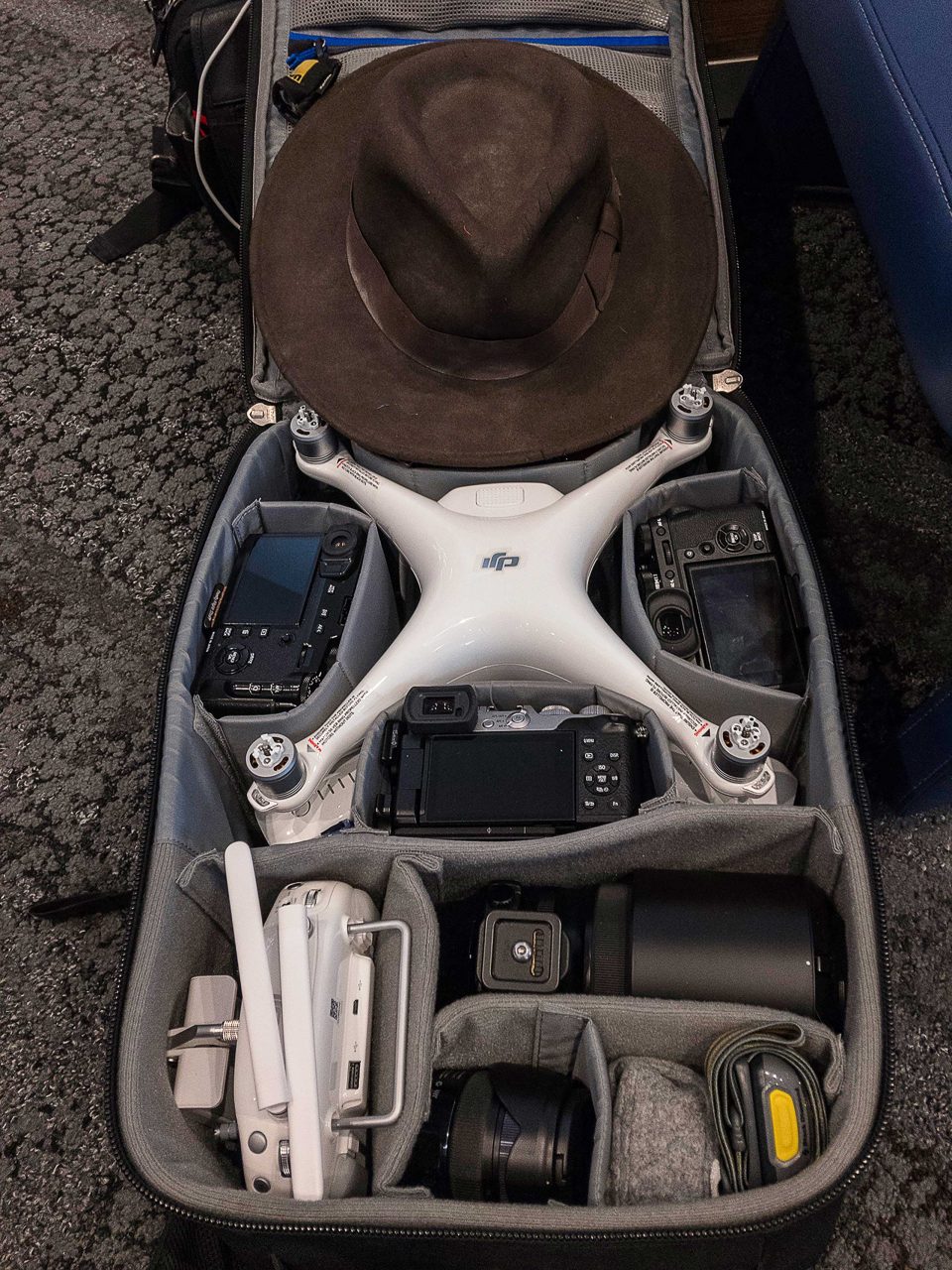 I have to admit, this was a really fun four days of shooting together with Russell Brown and Jerry Courvoisier. Between the three of us, we had a small arsenal of cameras and drones. It dawned on me to grab a quick behind the scenes gear shot while we were in White Sands National Park.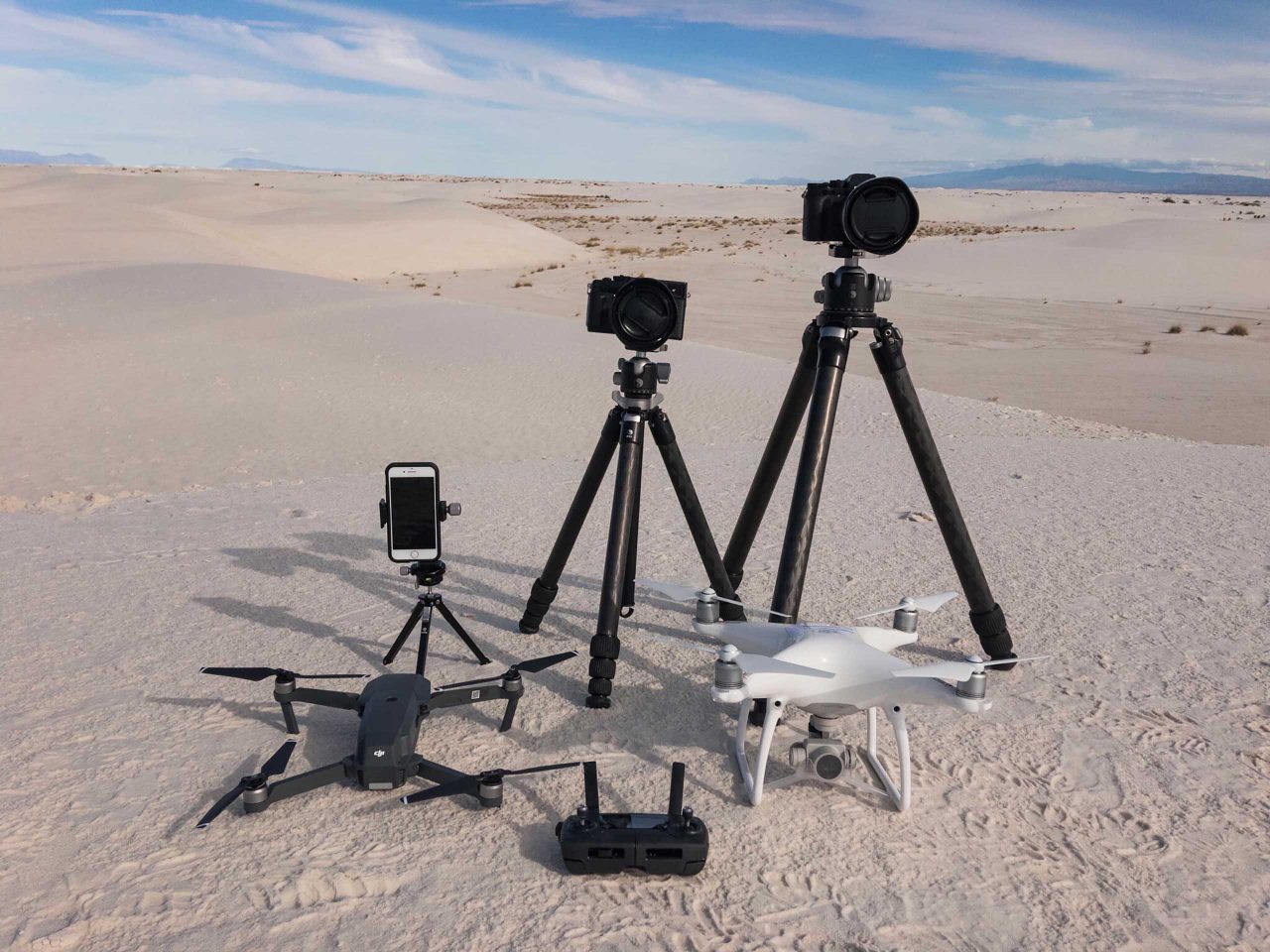 Russell and I are very well known in the drone photography community as being well, huge drone geeks! Russell had already gotten ahold of a Mavic so of course I had to try it out!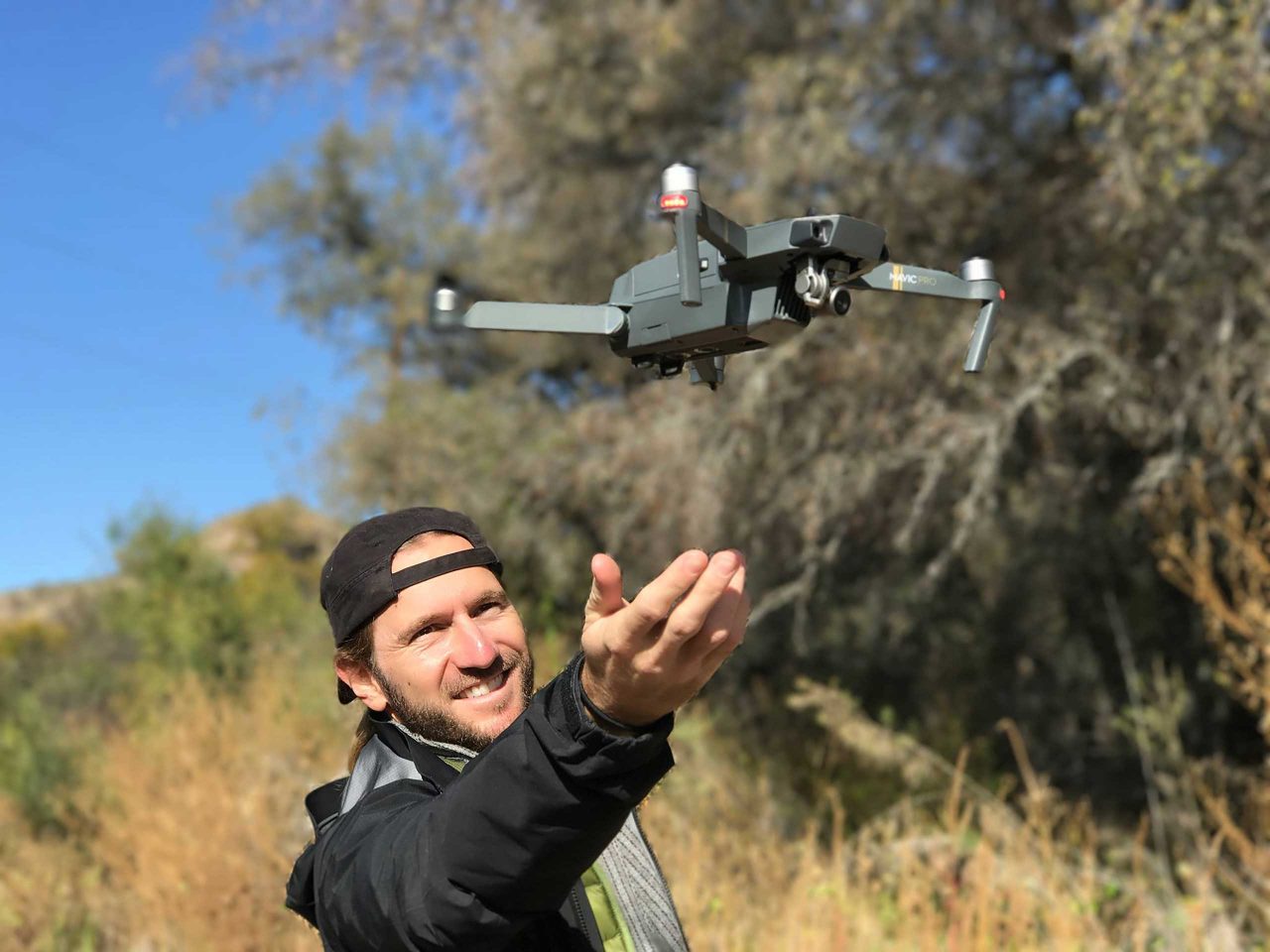 One of the main reasons we visited was to photograph and experience the Ted Turner Ranches and they certainly exceeded my expectations. The company was also very interesting and an absolute delight! 😉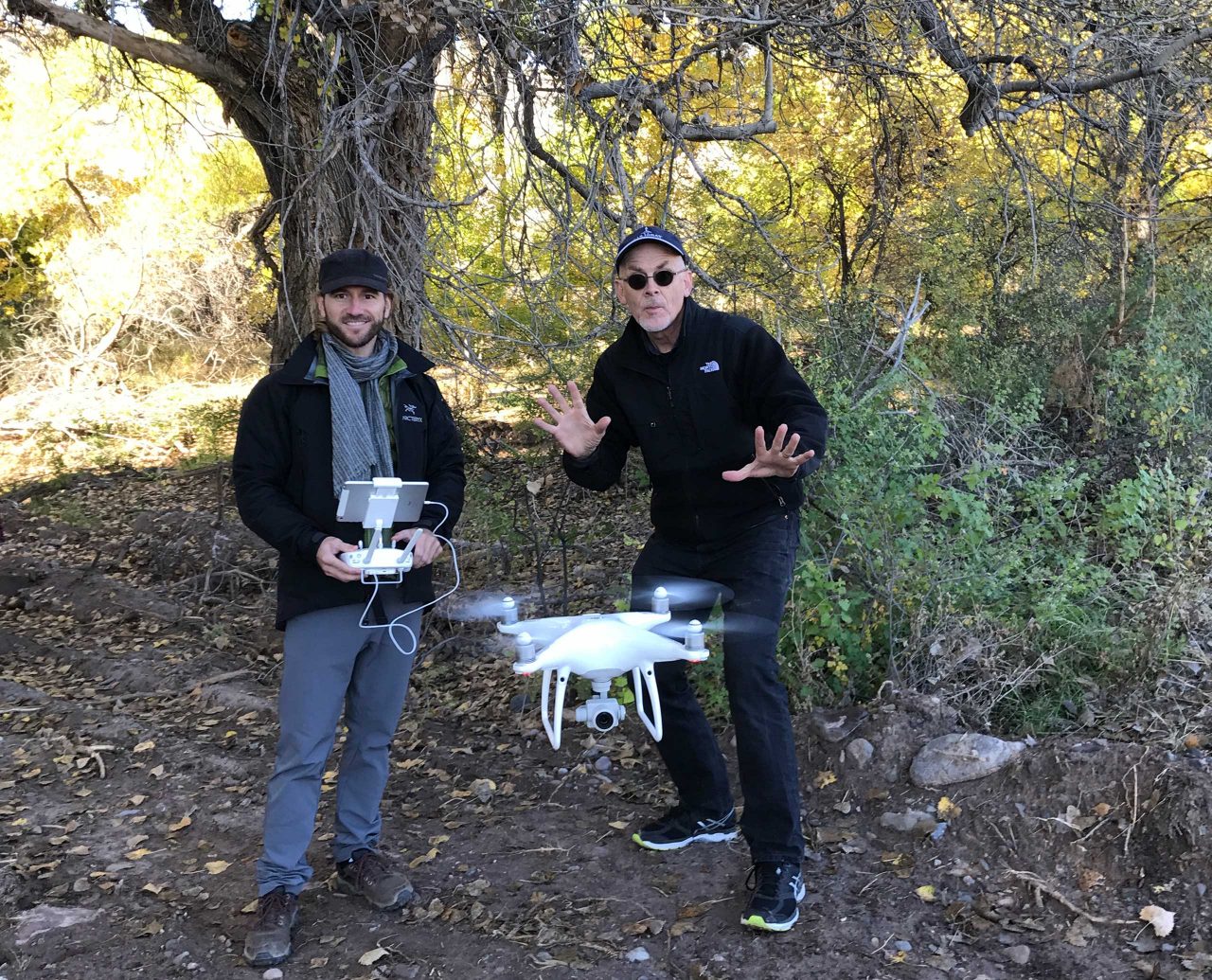 ---
ISRAEL
---
In November, I had the chance to finally visit Israel, a country that has been on my list for years. I was invited to speak at the largest single day photography event in the world; The Israeli photography convention.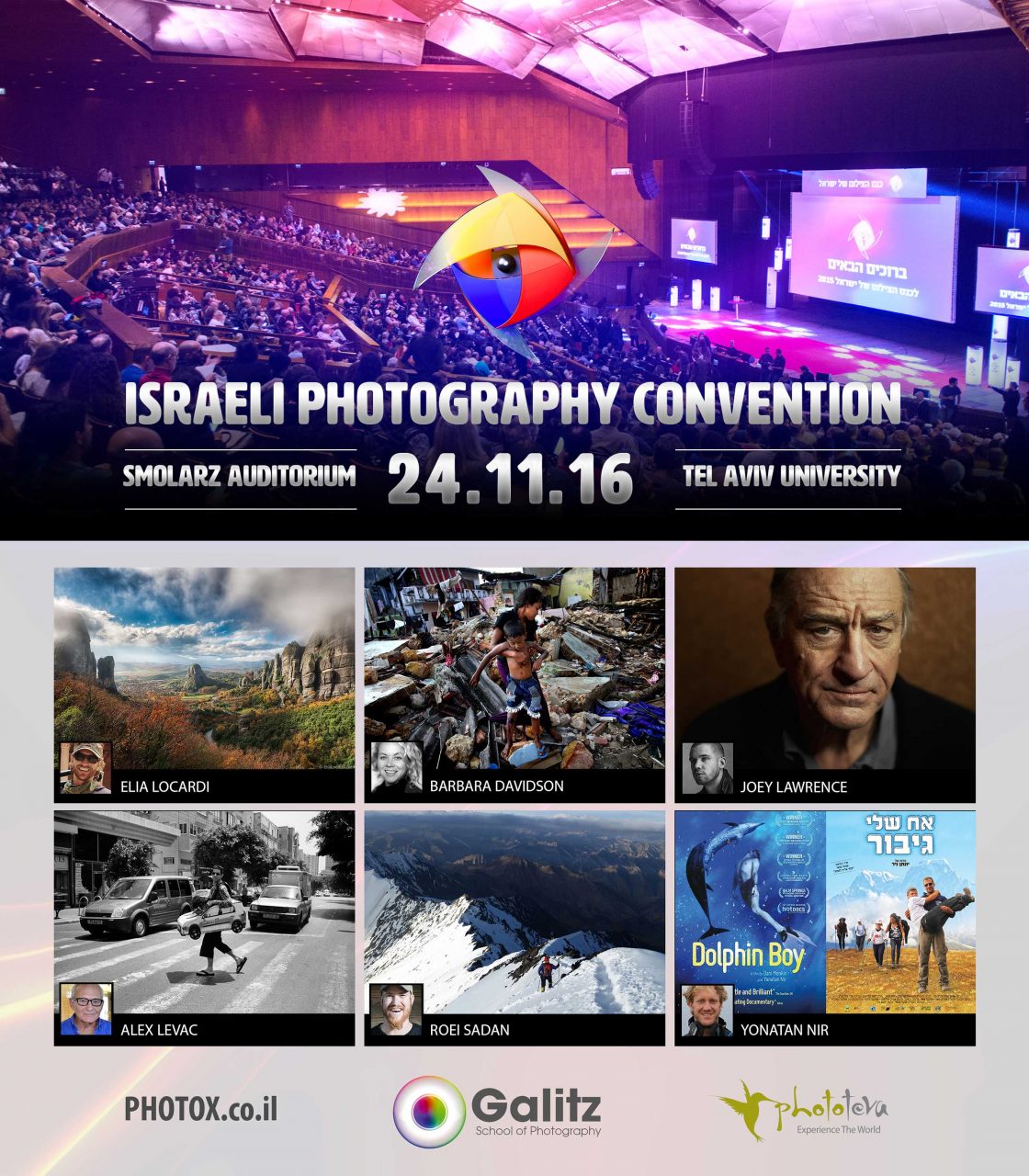 It was an honor to be there in Tel Aviv speaking in front of 2,300 people – the largest venue I've ever presented in. It was an extraordinary experience!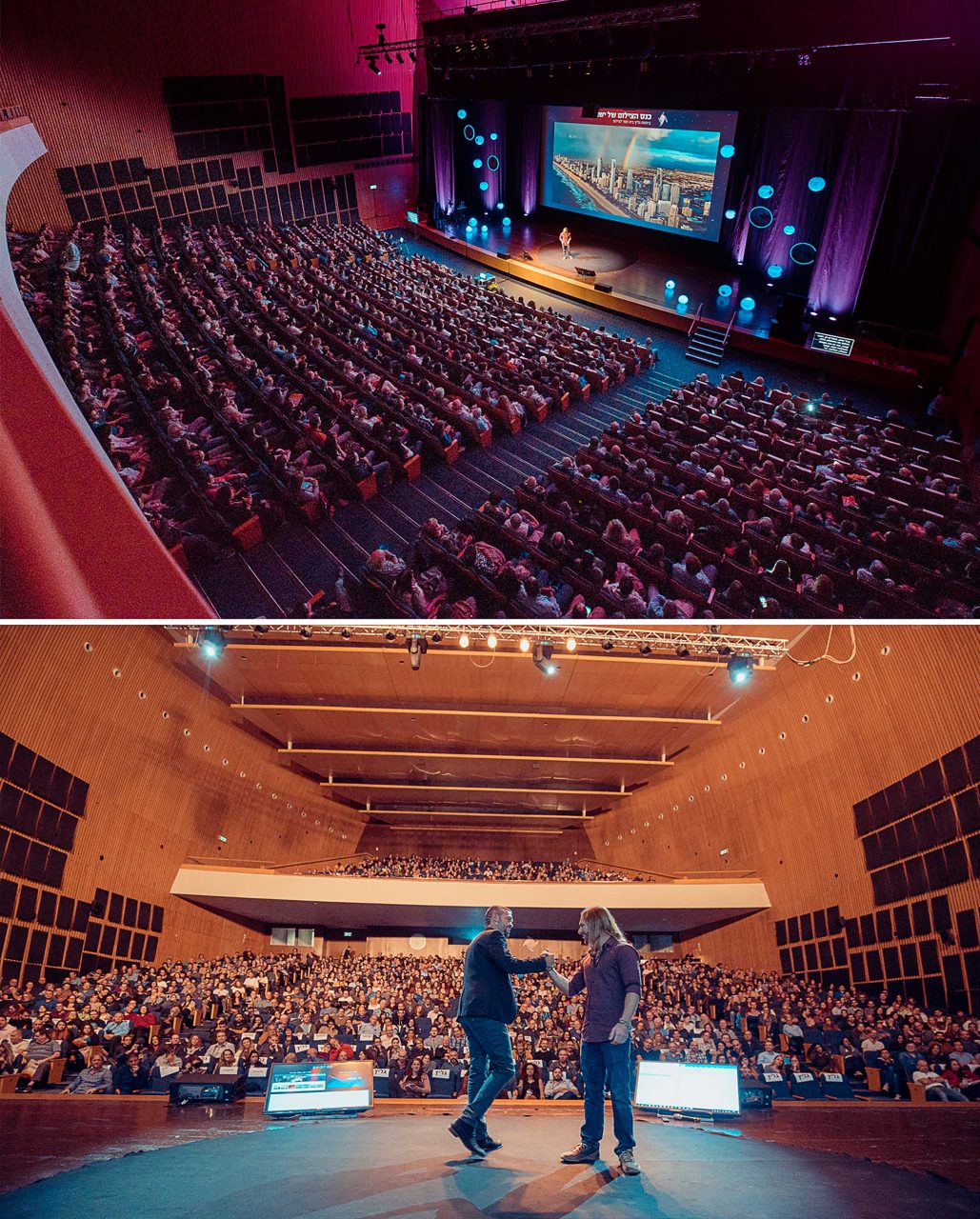 I stayed in Israel for two weeks and after the events and workshops, I spent the rest of the time photographing and sightseeing. A huge thanks to Edo Pellach and Adam Frimmer for showing me around!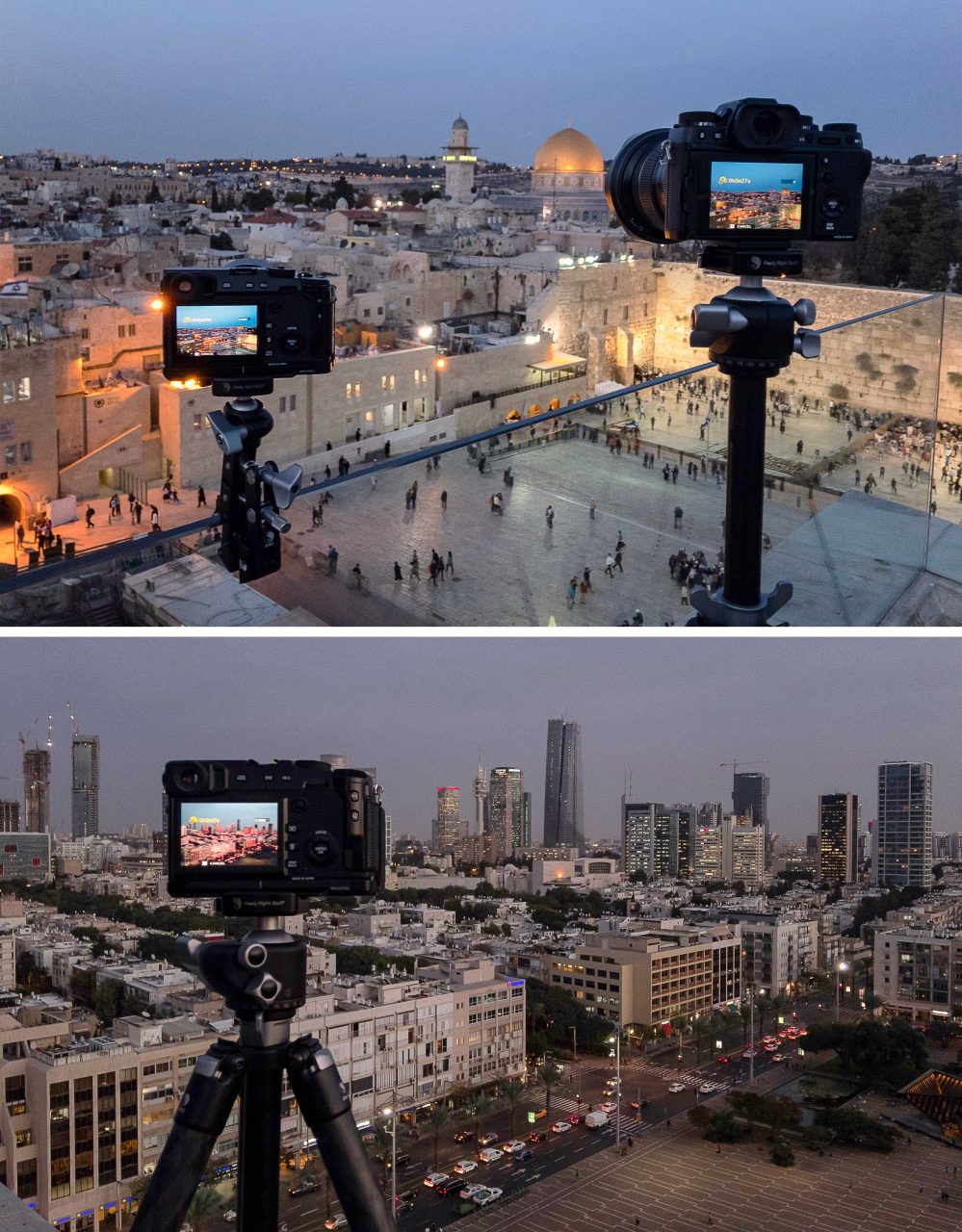 While Adam Frimmer and I were visiting the Dead Sea, we experienced an epic sunrise and rain. Rain is extremely rare in that area!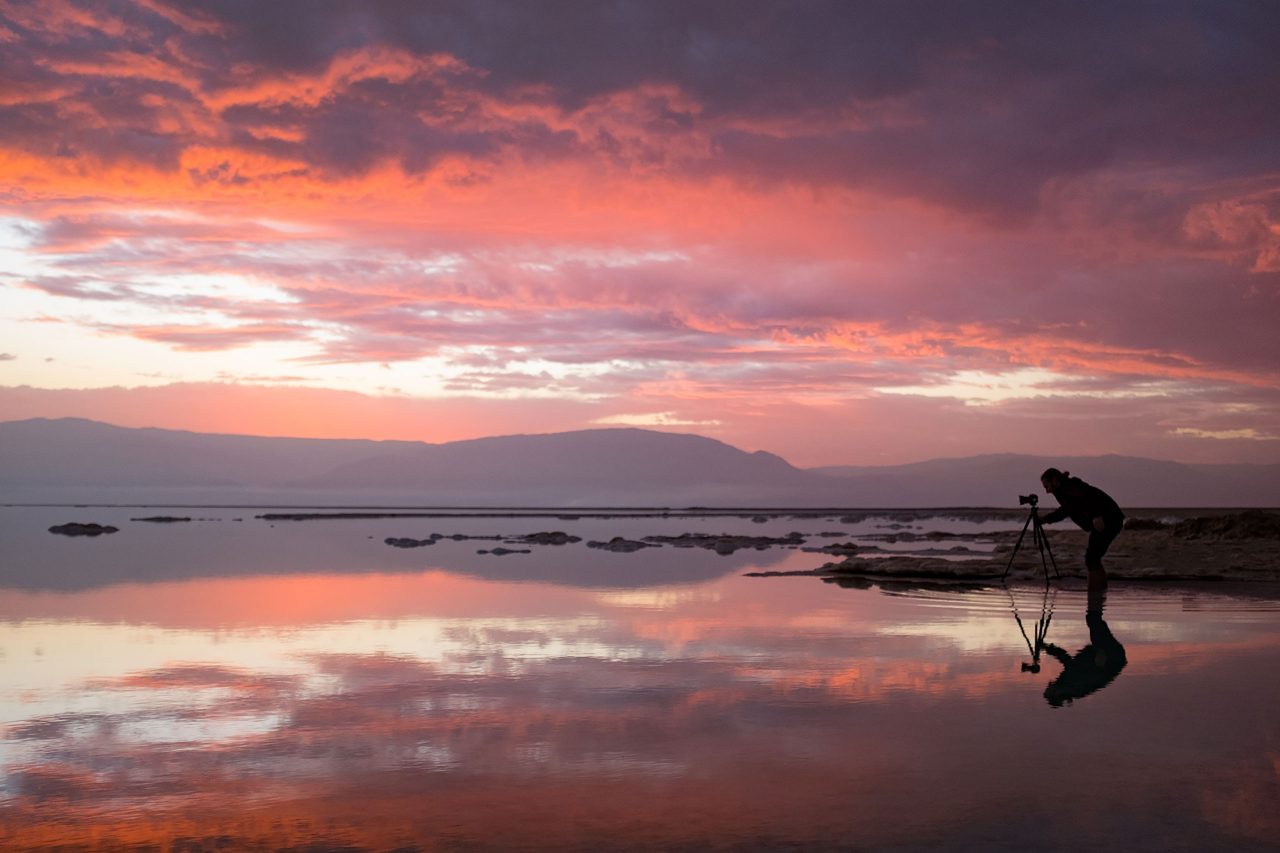 DECEMBER || Dubai – Florida
---
DUBAI
---
My visit to Israel extended into the first part of December. After that, I flew back to Florida for a few reasons. One, you can't fly directly from Israel to the UAE, and two, I wanted to swap out some gear again for my next trip to Dubai. Not bringing a drone means that I can pack more cameras and lenses! 😀
Actually, the most important element of gear turned out to be my Really Right Stuff PG-01 travel Pano Kit. I was able to use it with great success while I was shooting the city. Definitely look out for some new photos from Dubai soon!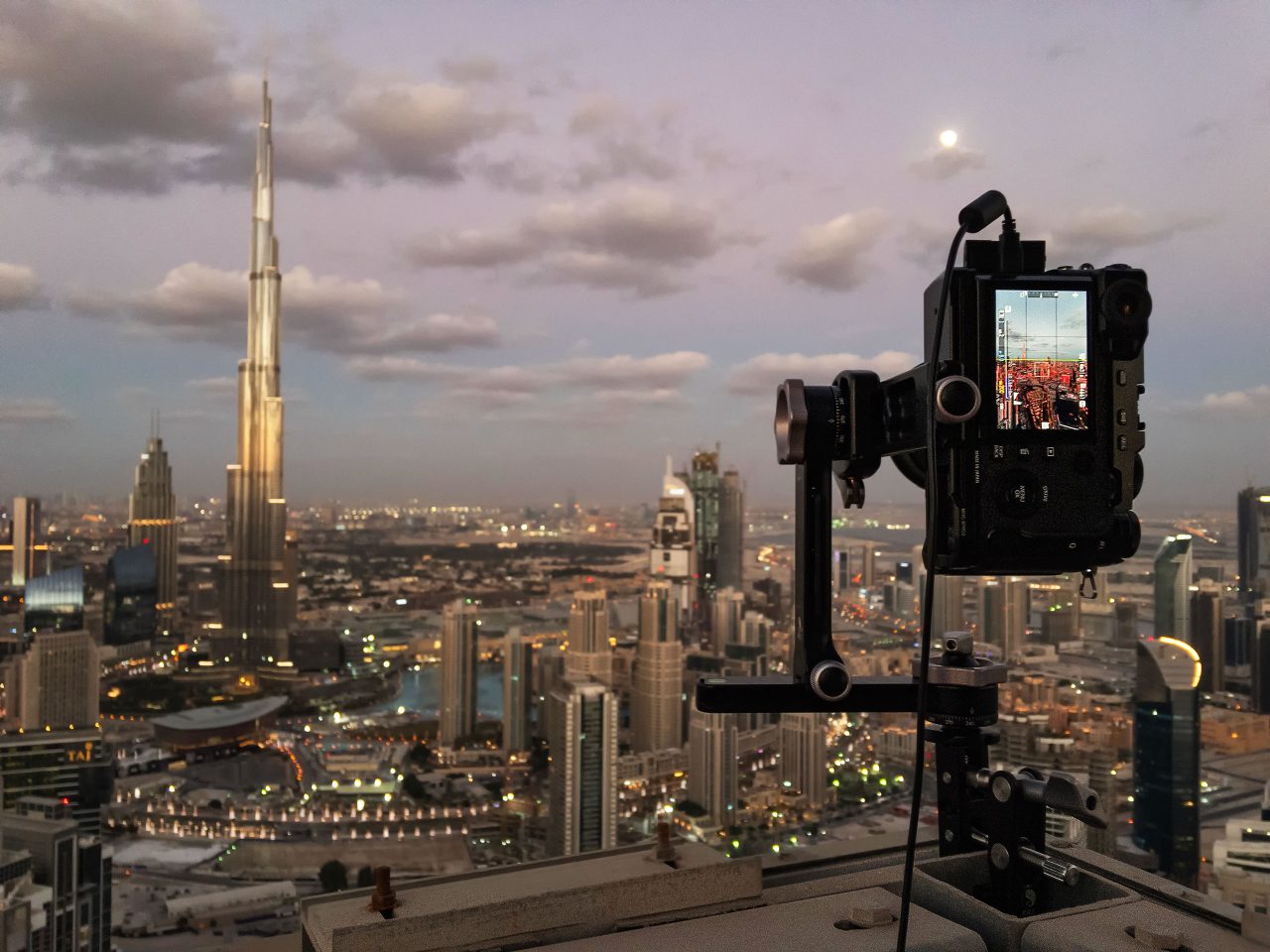 Of course, no trip to Dubai would be complete without spending time with some close friends! Thanks to everyone for always making me feel at home!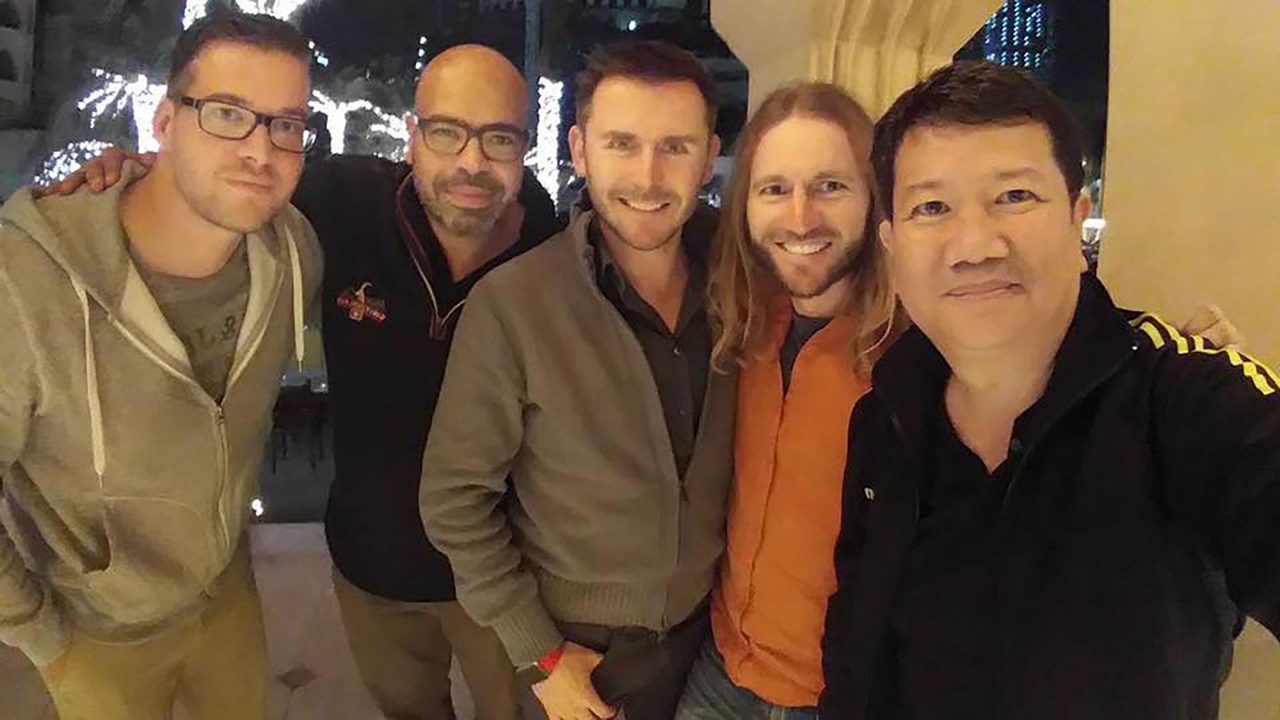 ---
PHOTOS AND PUBLICATIONS
---
Being back in Florida also game me the ability to see some of the physical prints and publications that I've been a part of. Being on the road full time means I live my life mostly digital.
Here are a few of the big ones:
An 8 page article in Really Right Stuff "Light and Shadow" Magazine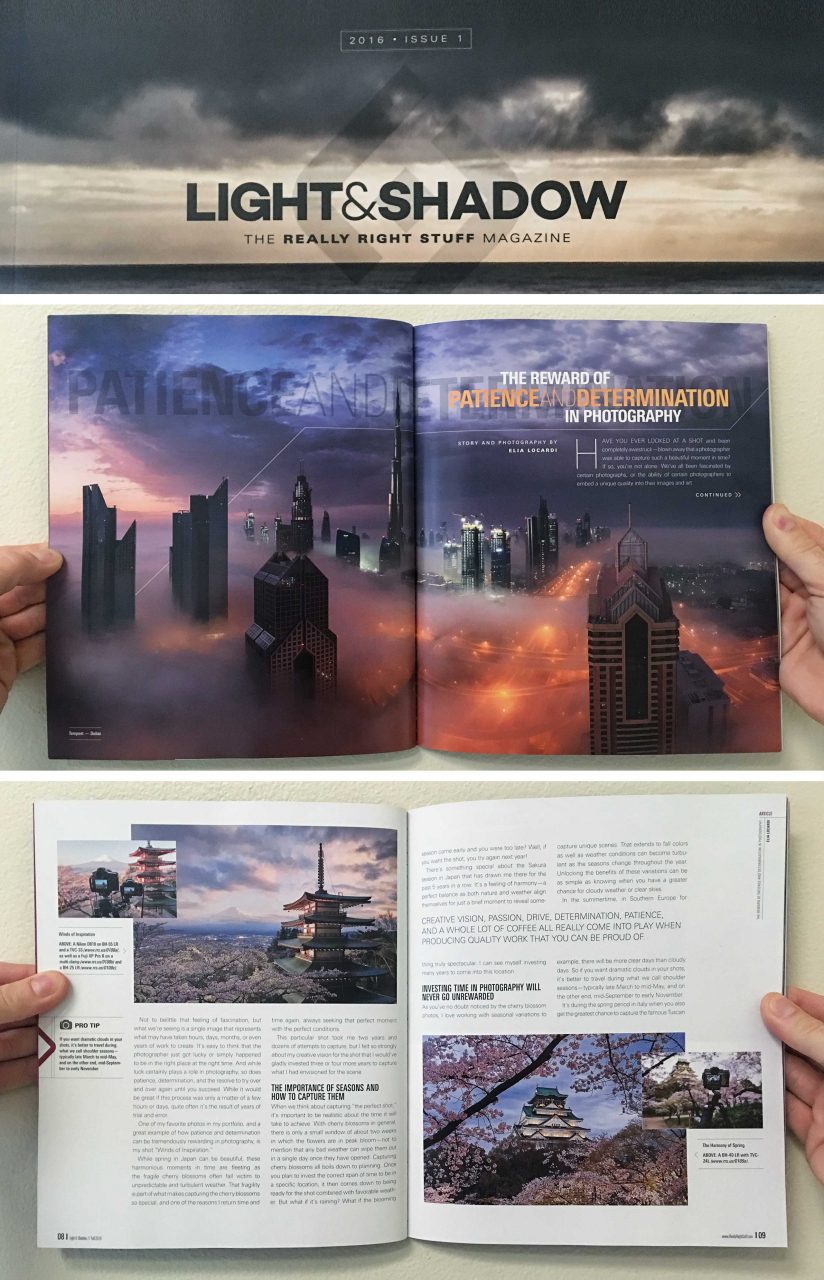 7 Images in the incredible "Above The World" book by DJI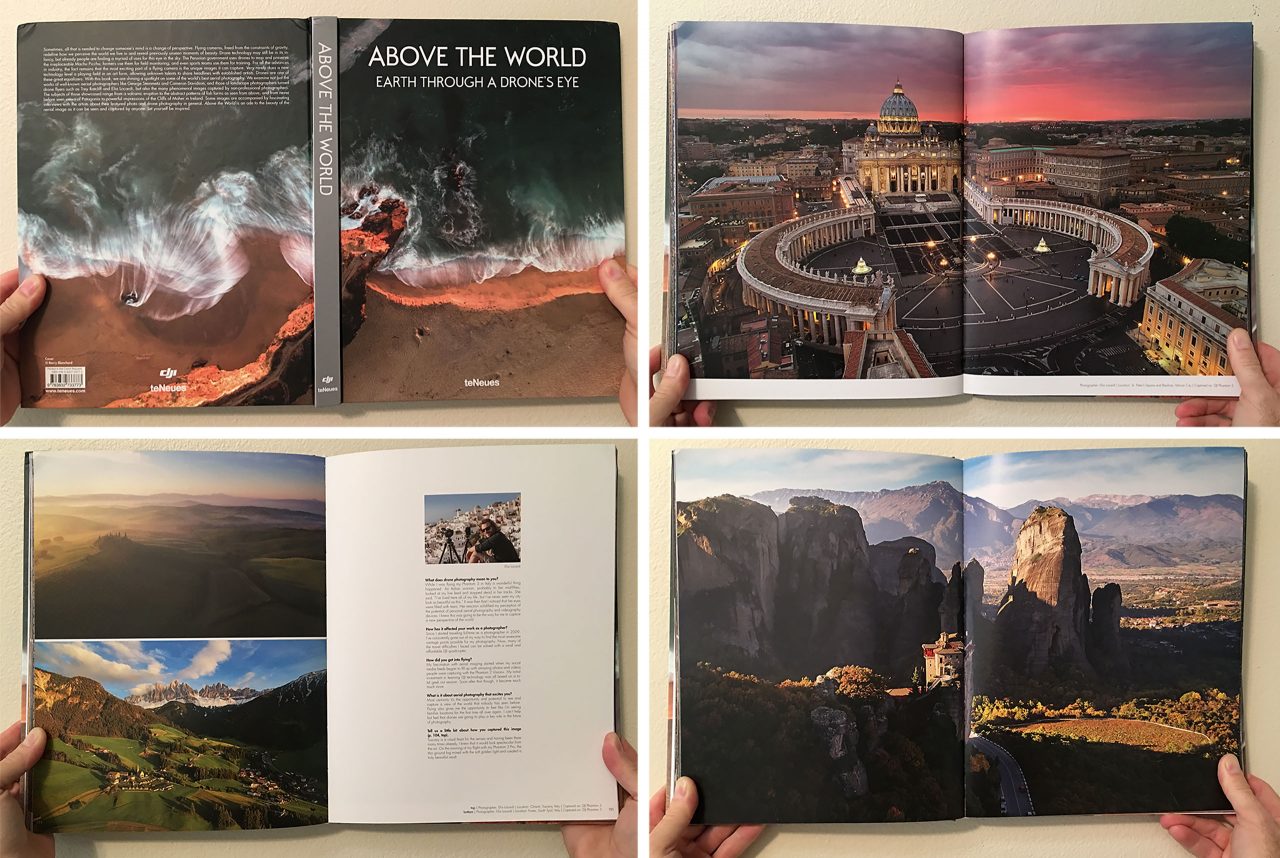 Also, while clearing space on my hard drive, I stumbled onto an image of Shanghai I shot a few years ago. I decided to finally process it.
---
THE HOLIDAYS
---
Being on the road all the time makes the time I get to share with my family extra special. And while I do love Christmas, it's so much more fun when there are kids involved.
Here's my adorable niece enjoying the festivities. 🙂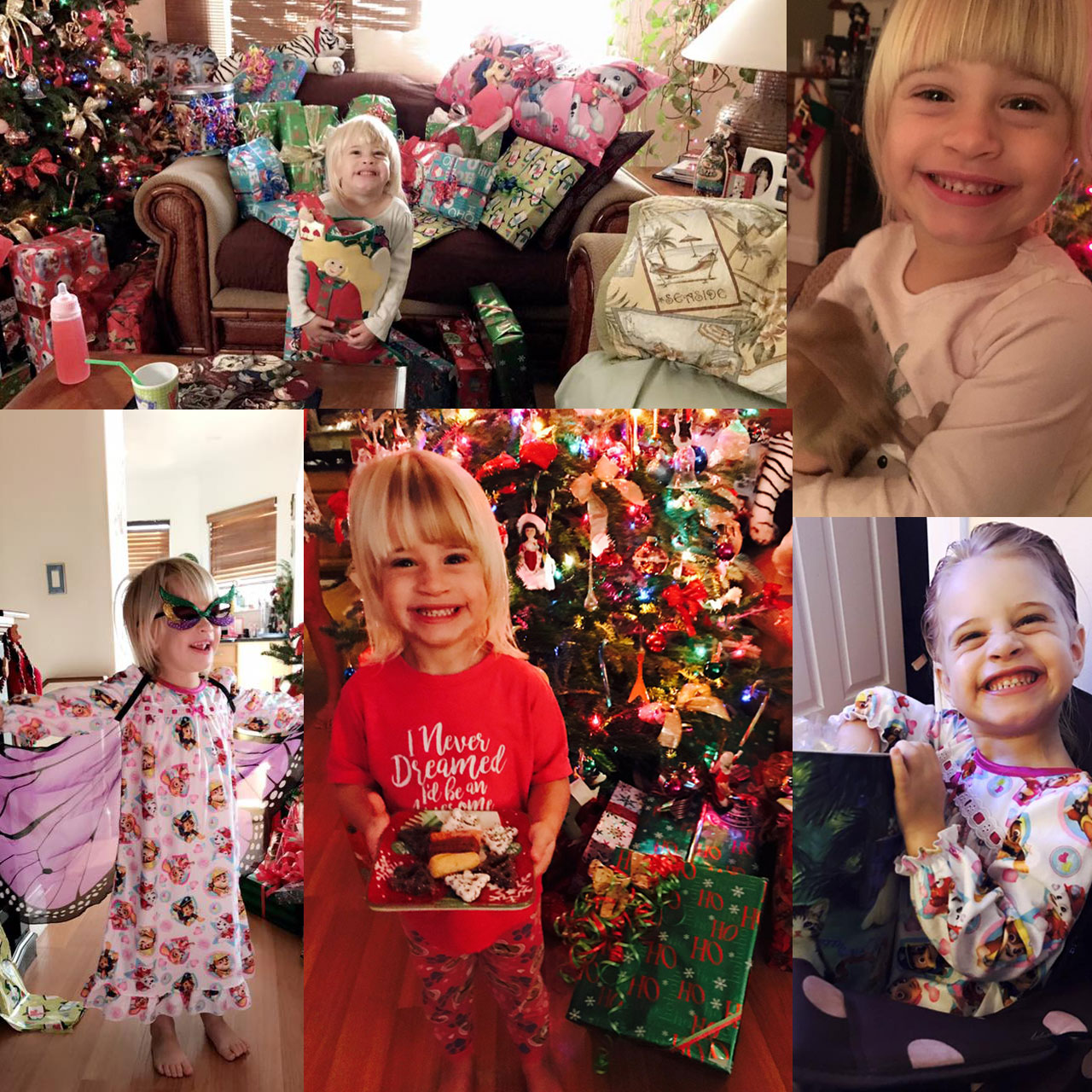 As for Naomi and I, well, we're gearing up for 2017, which will have plenty of surprises in store!
Happy New Year everyone!