Before I get started with the bulk of this post, I want to take this opportunity to thank each and every one of you for the continued support with the kind comments, likes, plusses, tweets, and shares. It has been both an honor and a pleasure to share my photos, experiences, and techniques with all of you and please know that you've all helped make 2017 a truly remarkable year. I feel blessed to be part of such an amazing community of artists and photographers!
And now, a toast to 2017 and may 2018 bring each of you closer to your dreams! Wishing everyone all the best for their New Year Celebration – no matter where in the world you happen to be.
2017 || The Jet Lag Adventures Continue
In 2017 our Jet Lag and caffeine filled adventures continued at full speed. It has been a year of incredible projects and fun-filled events that have propelled us around the globe multiple times. Looking back at the year—our 7th year of full time perpetual travel—having taken almost 100 flights and logging over 200 thousand miles, I don't think there was a single point in the year where our bodies acclimated to a single time zone. Jet Lag FTW! 😉
As I write this post and look at the entire year in its totality, It's incredible to see how much our lives have evolved, our businesses has developed, and how the experiences of 2017 have caused me to step even further outside of my comfort zone. Throughout the journey, I feel that I've grown in countless profound and positive ways.
It has been a wild (and jet lag filled) ride, and along the way, 2017 has continued to confirm for me that without a doubt, passion, hard work, and dedication will never go unrewarded. I've also learned that it's ok to sleep every once and a while.
This post is a collection of our favorite moments, favorite photos, and favorite memories from 2016. Thanks for being a part of it!
Travel Stats
Here's a quick breakdown of our yearly travel and flights stats. As I share this post, I'm currently resetting and re-acclimating my time zone and body clock in sunny Florida. After flying so much this year, my sense of time has become very abstract!
Countries Visited: 13
Miles Flown: 201,022
Flights Taken: 96
Hours on a Plane: 450
January || Smugmug Films – Italy – Photographing The World 3
The beginning of January actually started out pretty calm for a change. Naomi and I spent time in Central Florida visiting family and finalizing the upcoming in-the-field portion of Photographing The World 3 with Lee and Patrick from Fstoppers. The finished projects we produce come out so polished that most people don't know about the months of preparation it takes to plan out the locations and logistics. Thankfully Naomi is a travel coordination mastermind.
Catching up on some old raw processing was nice too!
I also finally was able to see a physical copy of Light and Shadow, a magazine created by Really Right Stuff.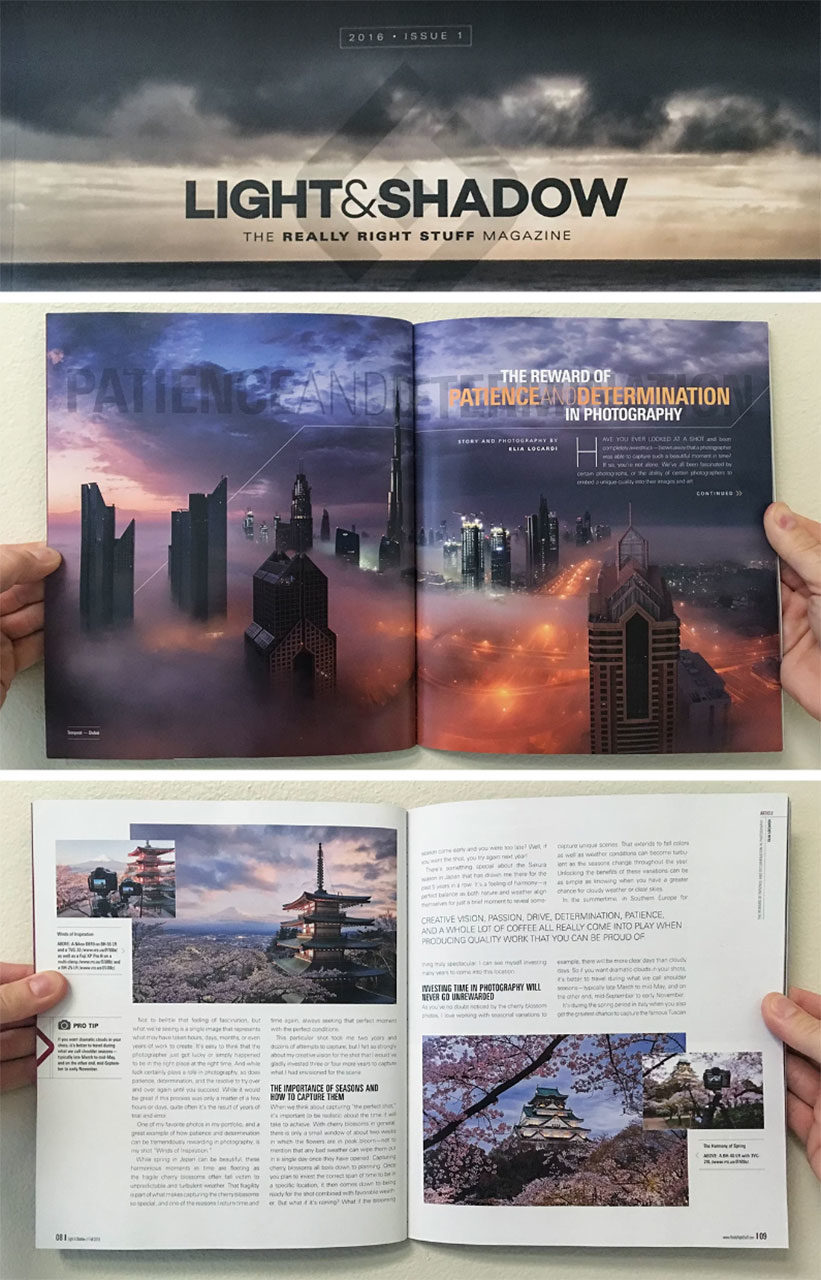 In addition, being back in Florida, I also got to see 7 of my photos published in "Above The World." The first book of drone photography!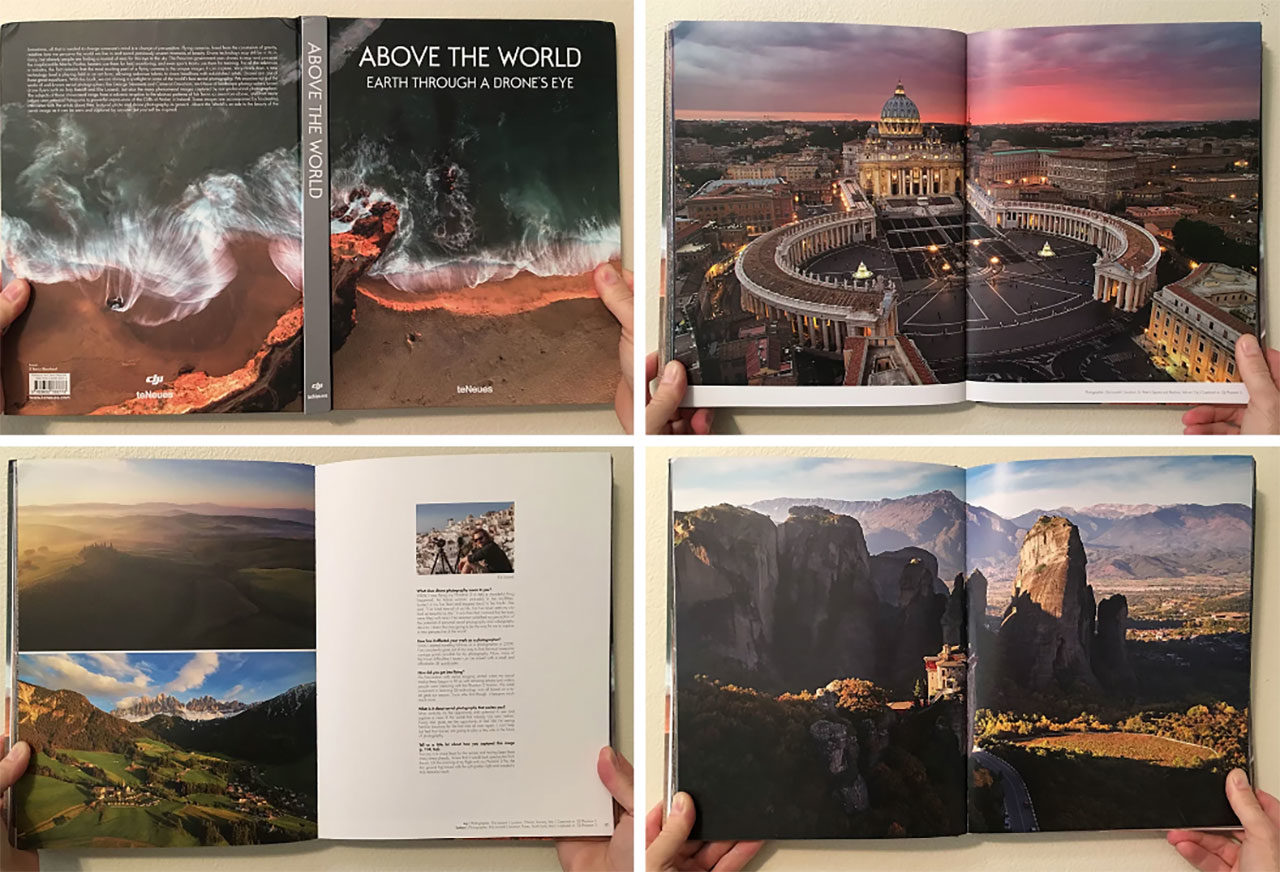 Smugmug Films – Nomadic Photographic
On January 10th, we were very excited to finally release the short film that Smugmug produced about our unique lifestyle. I feel that it really helped put things in perspective, particularly the blend of challenges and rewards, and the special mentality it takes to spend your entire life on the road.
With the excitement of the film release, Naomi and I were interviewed by many publications, including Travel and Leisure.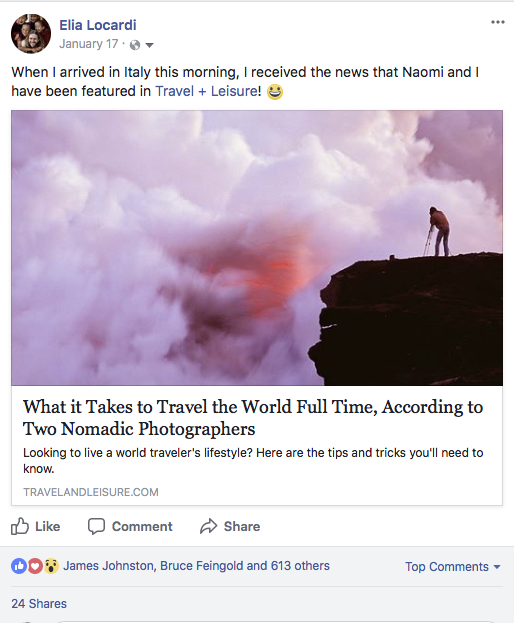 Out with the old, in with the new
With full-time travel, it's hard to find the time to do a few very important things, including updating an extremely full passport. My old passport was a triple density book with 72 pages completely full of stamps and visas. It was actually becoming difficult to travel with since I was out of space. Good thing I spent two weeks in Florida so I could apply for a new one.
Being in Florida also gave me ample time to prepare my gear for the next phase of shooting Photographing The World 3.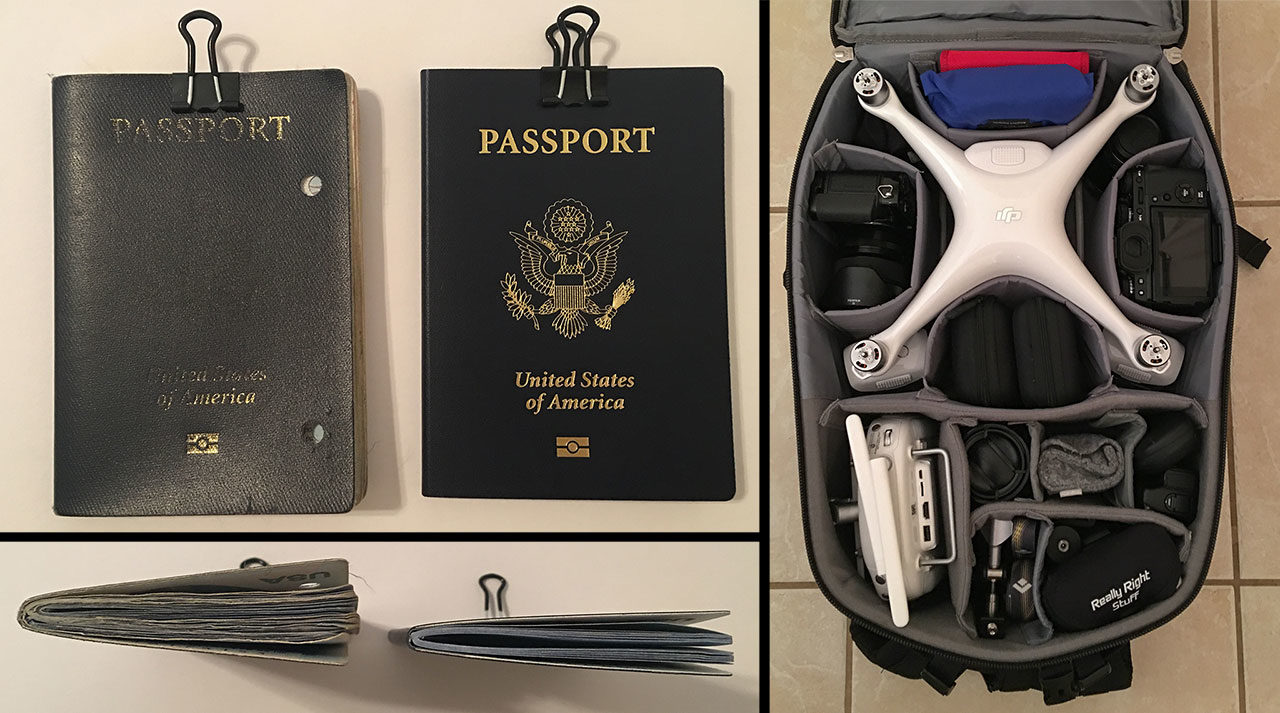 Italy and Photographing The World 3
For the production portion of PTW3, I decided to head to Italy first to explore some new and old locations.
We started by flying to Rome together and driving to the Amalfi Coast, stopping in Positano and Atrani.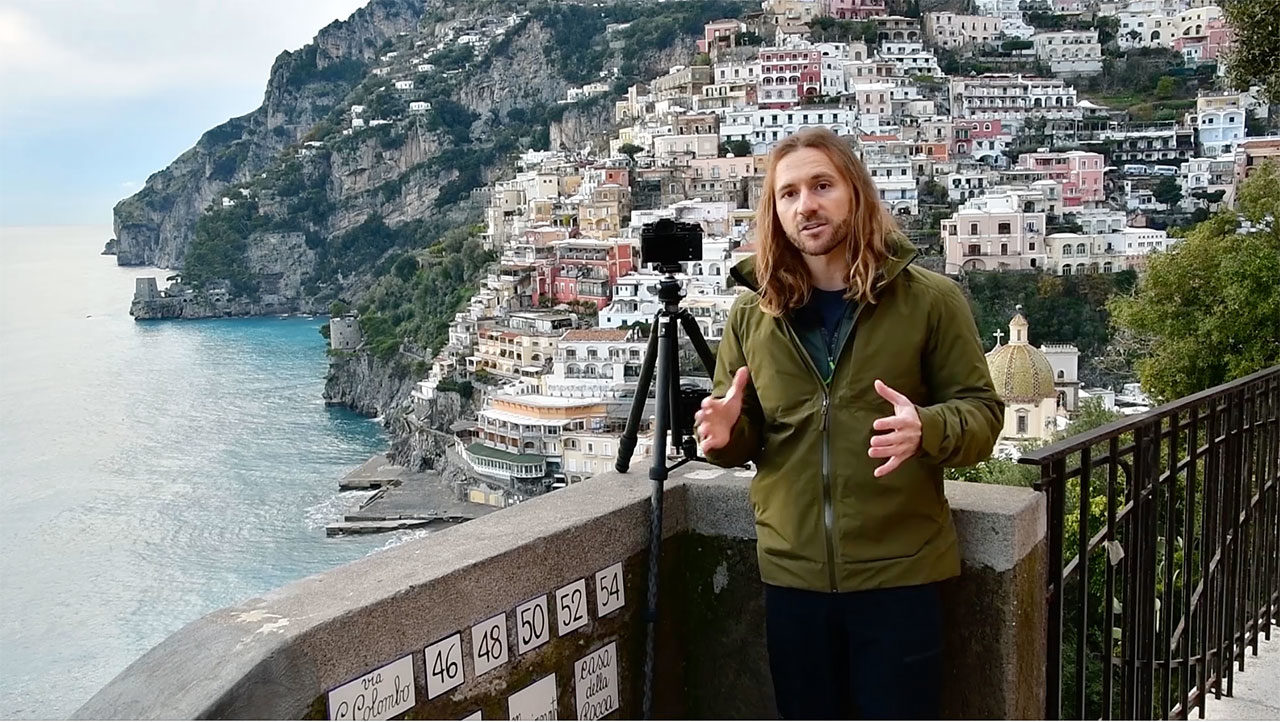 From the Amalfi Coast, I drove us to the area called the little dolomites and visited Pietrapertosa. Unfortunately, it rained for the entire time we stayed. 4 days of horrible weather!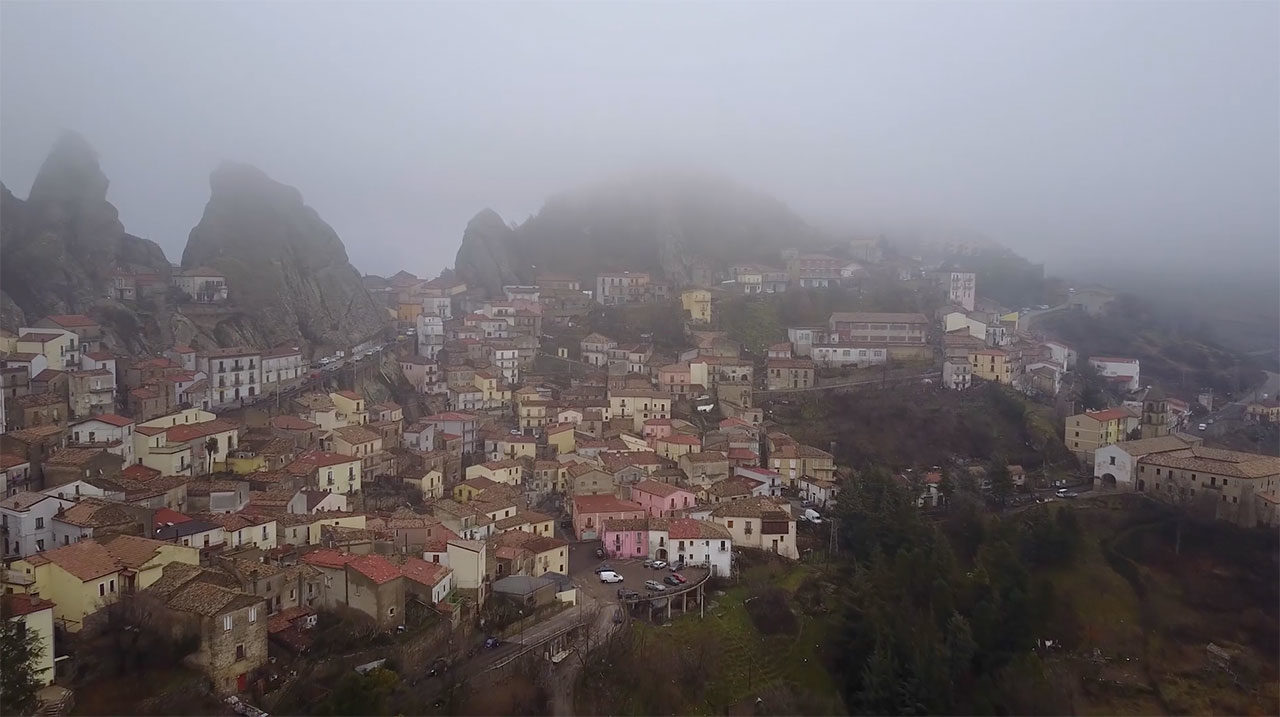 From Pietrapertosa, we traveled to Matera and had an amazing time there. What a beautiful old city!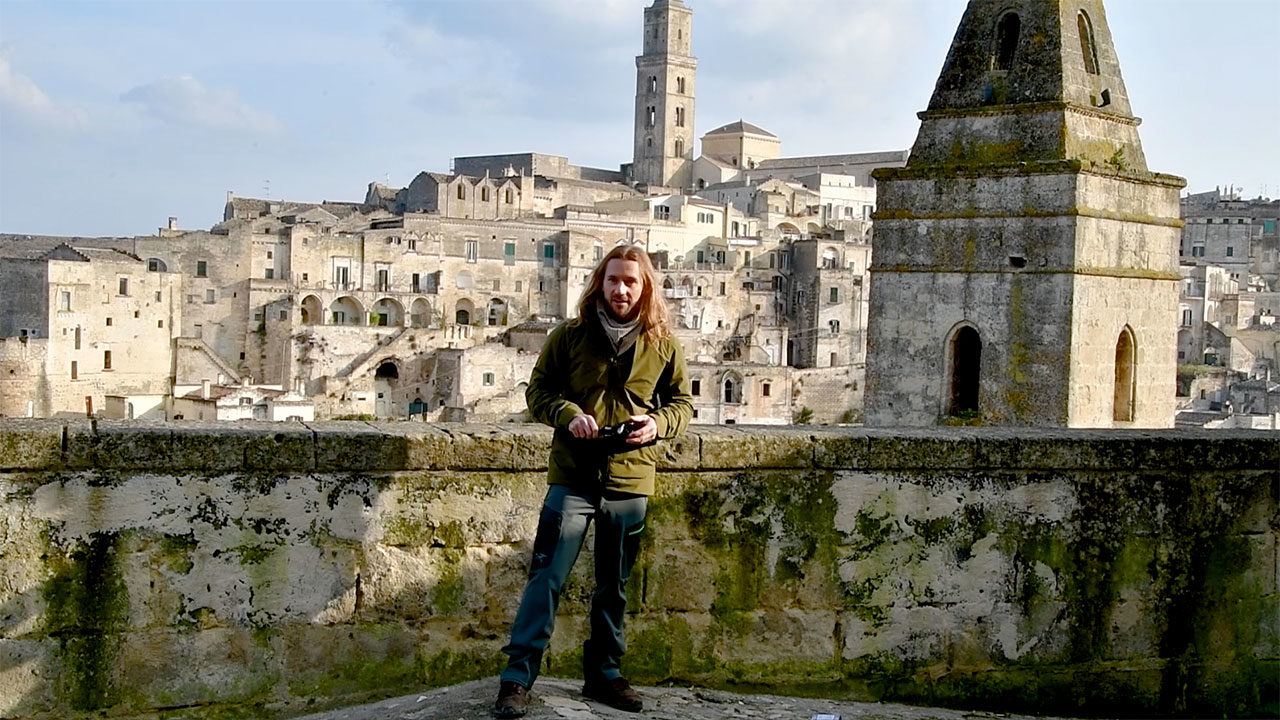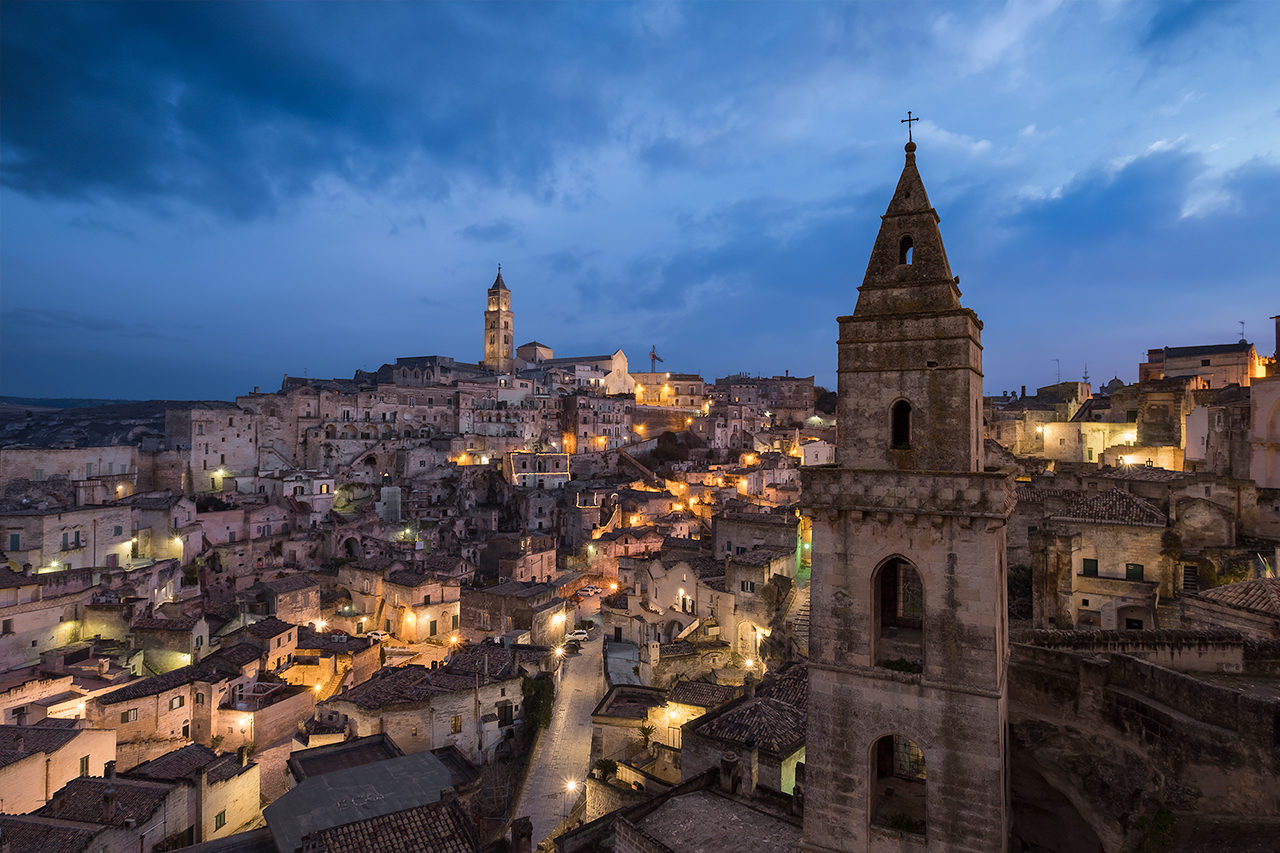 If you've been following the Behind the Scenes series on YouTube, you'll also know that Lee had his Nikon D500 stolen! If you haven't seen it yet, it would be best to start with episode one. It's laugh out loud entertainment.
February || And we're off to Dubai
For PTW3, I wanted to include 'roof topping' and there's no better cityscape in the world for high vantage points than Dubai! We spent the better part of 3 weeks working there to get all the right shots.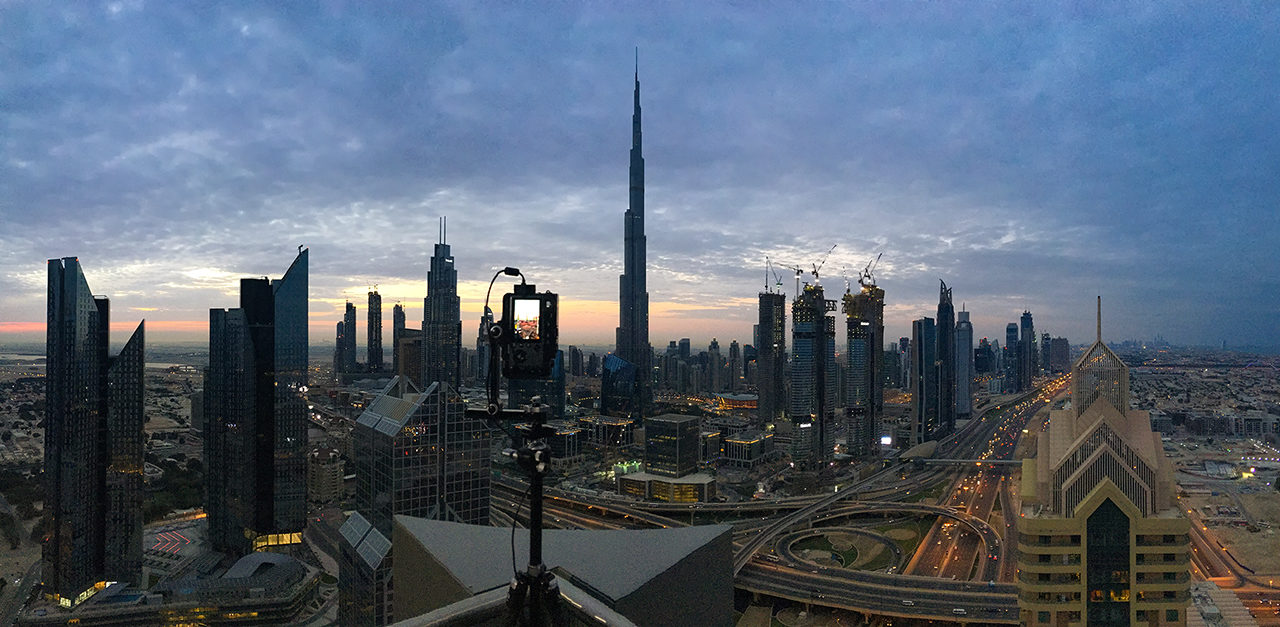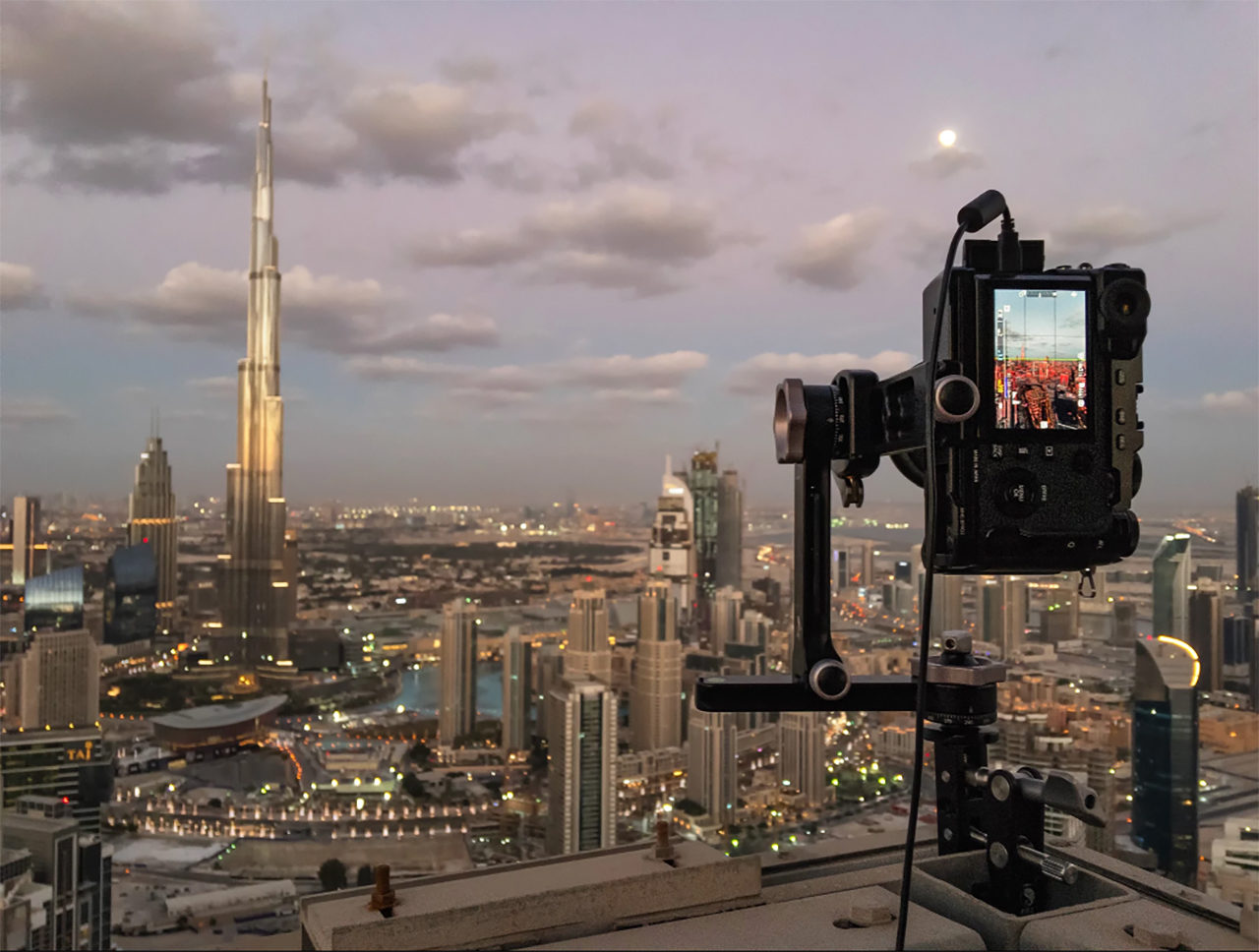 Gulf Photo Plus
While we were in Dubai, I also had the pleasure of teaching three workshops for Gulf Photo Plus. It's always amazing to get to hang out with some of the coolest photographers in the world!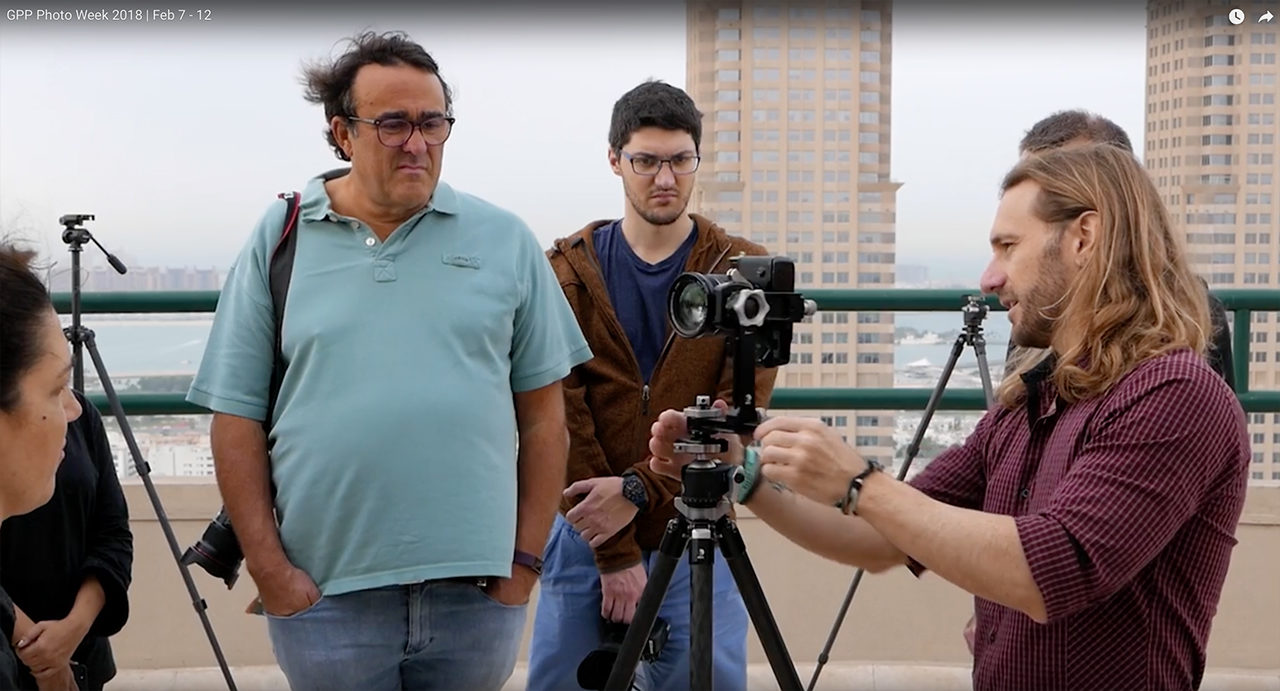 I was also published in the local Edgar Magazine which was a nice surprise!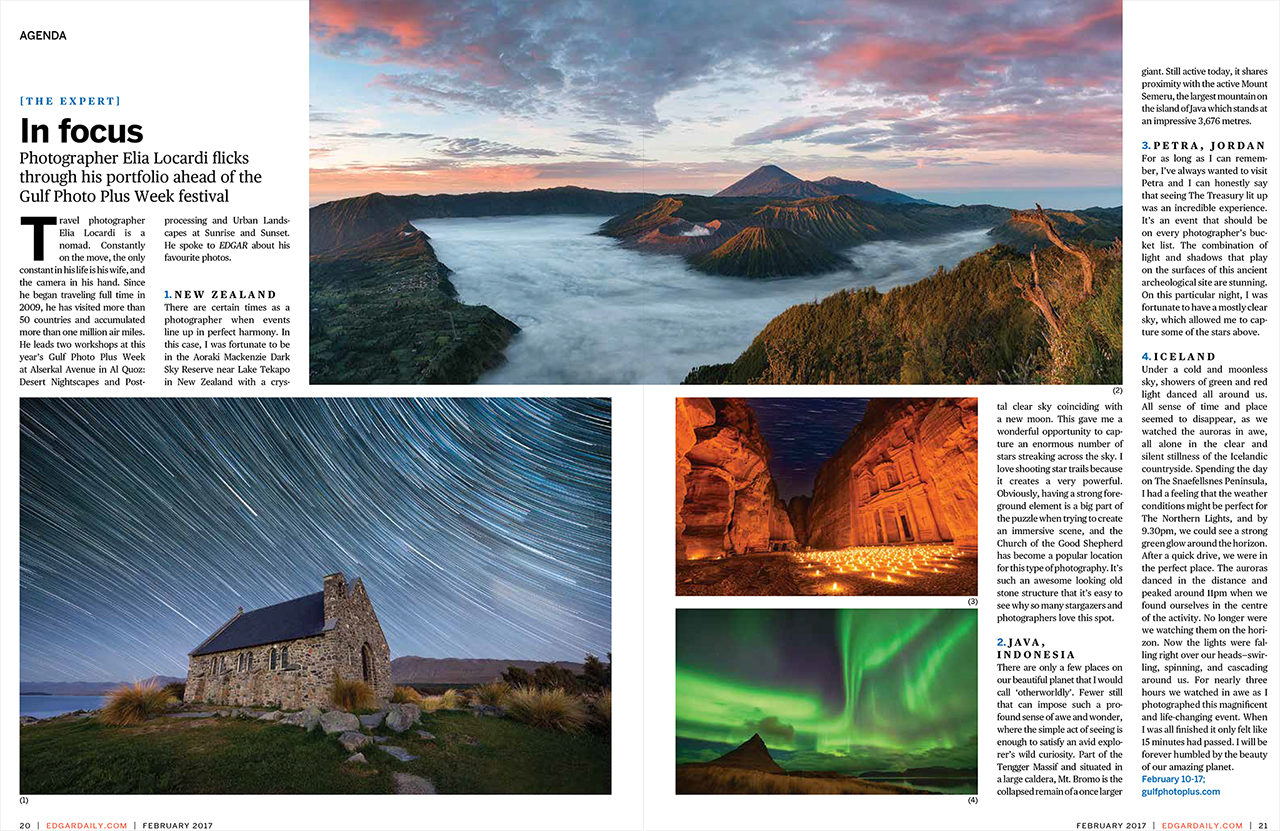 FujiLove NYC
In late February, I had the pleasure of teaching two mini-workshops in New York during the FujiLove Live Event. Such an awesome time! I never get tired of visiting NYC.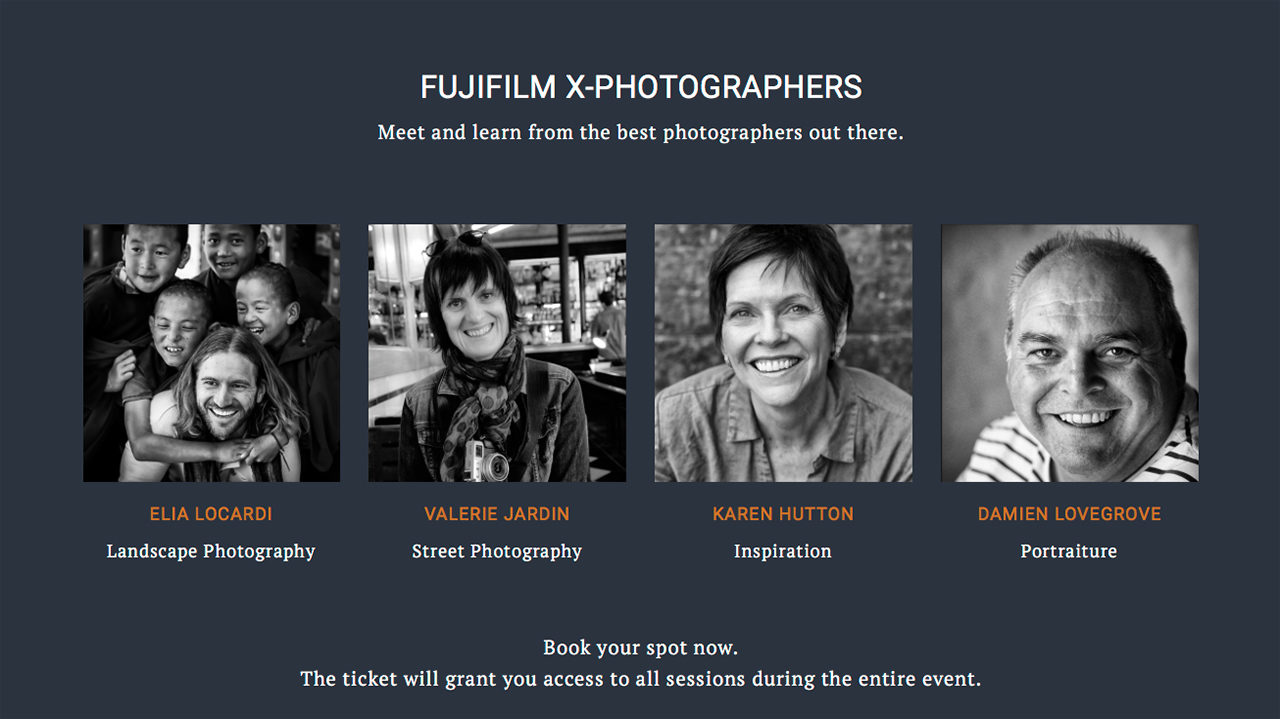 March || A journey to West World
March was a super exciting month because not only did we continue filming for PTW3, but I also took on a shooting project for Fujfilm using the GFX 50s and the 23mm wide angle lens – that was a prototype at the time of the project.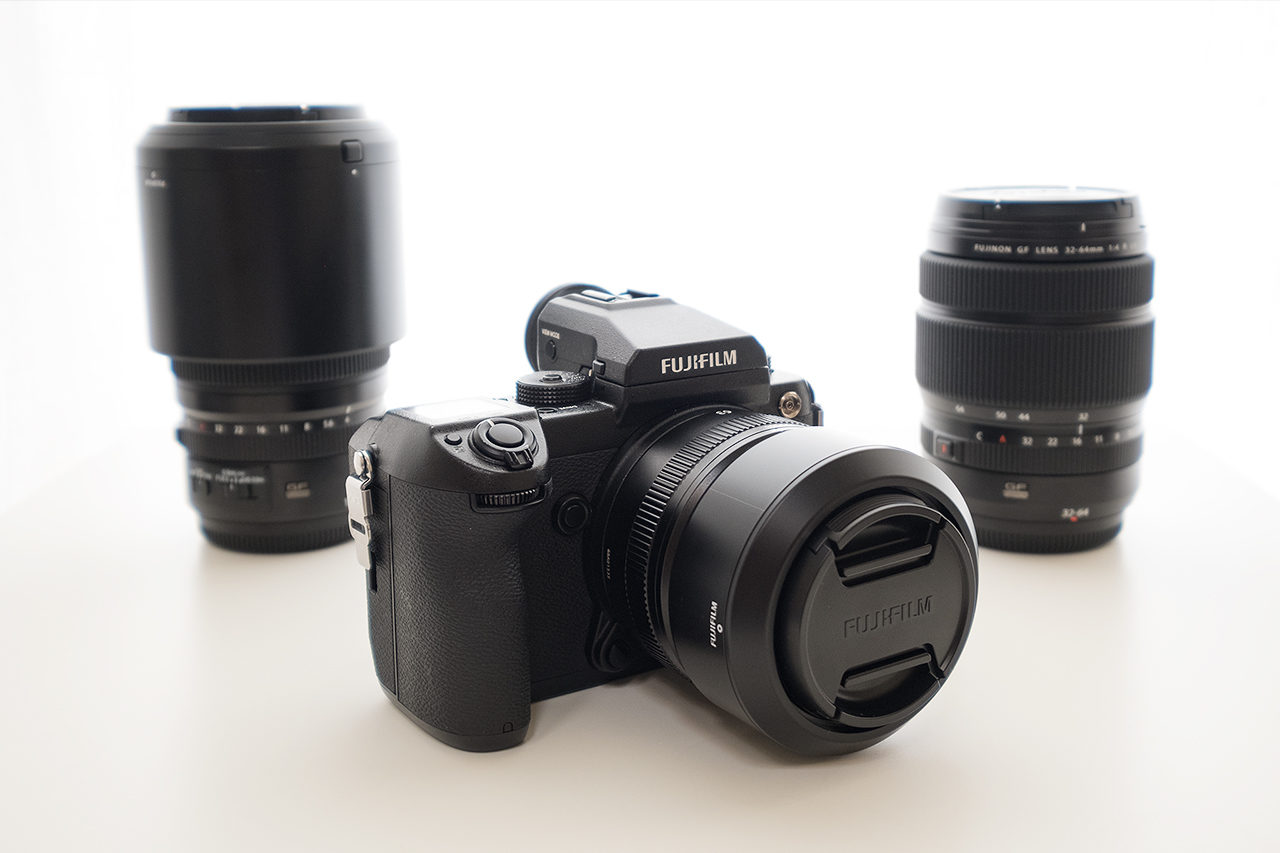 We decided to film a series of lessons beginning in NYC followed by a road trip the the SW USA and some of the phenomenal landscapes.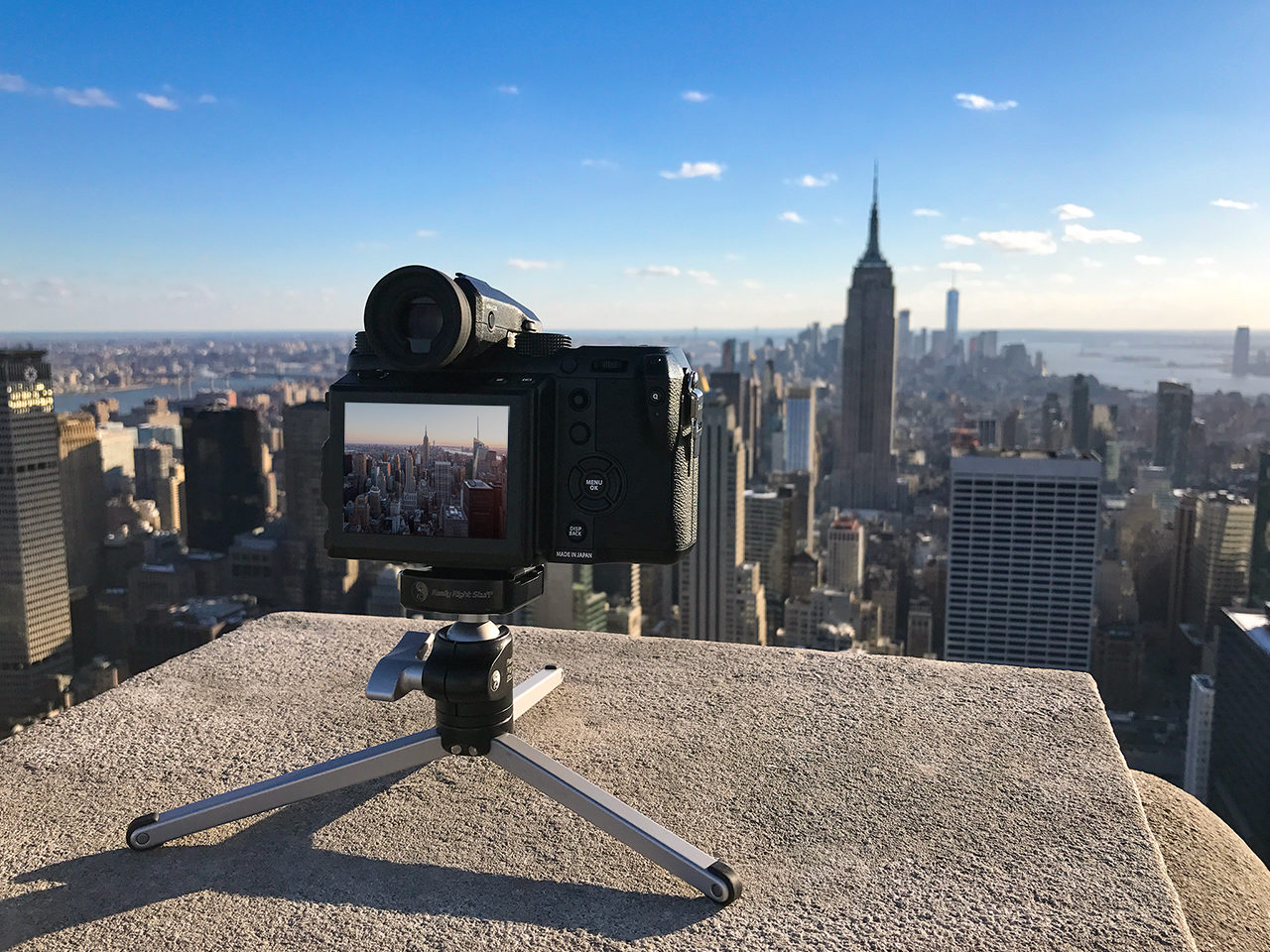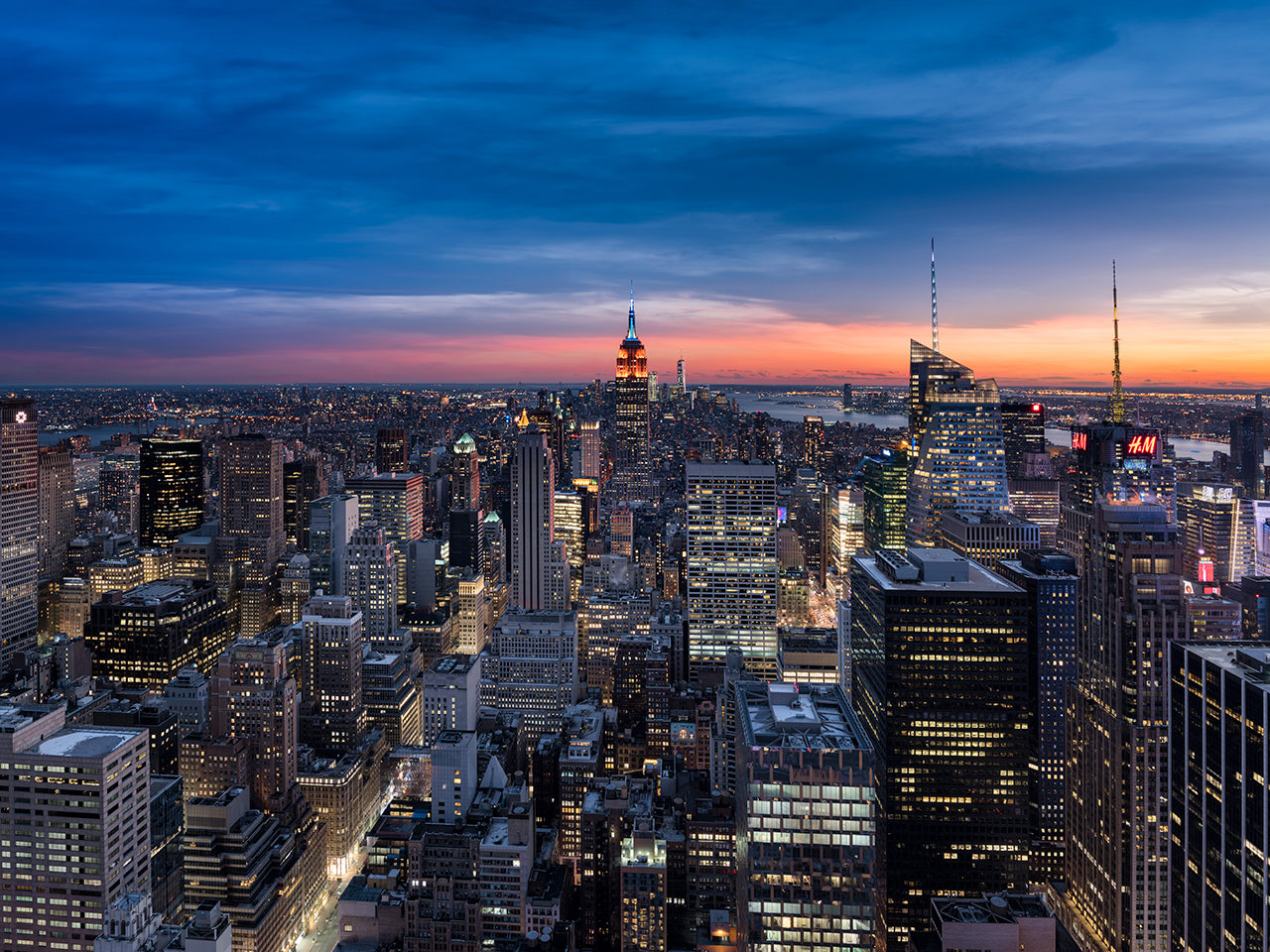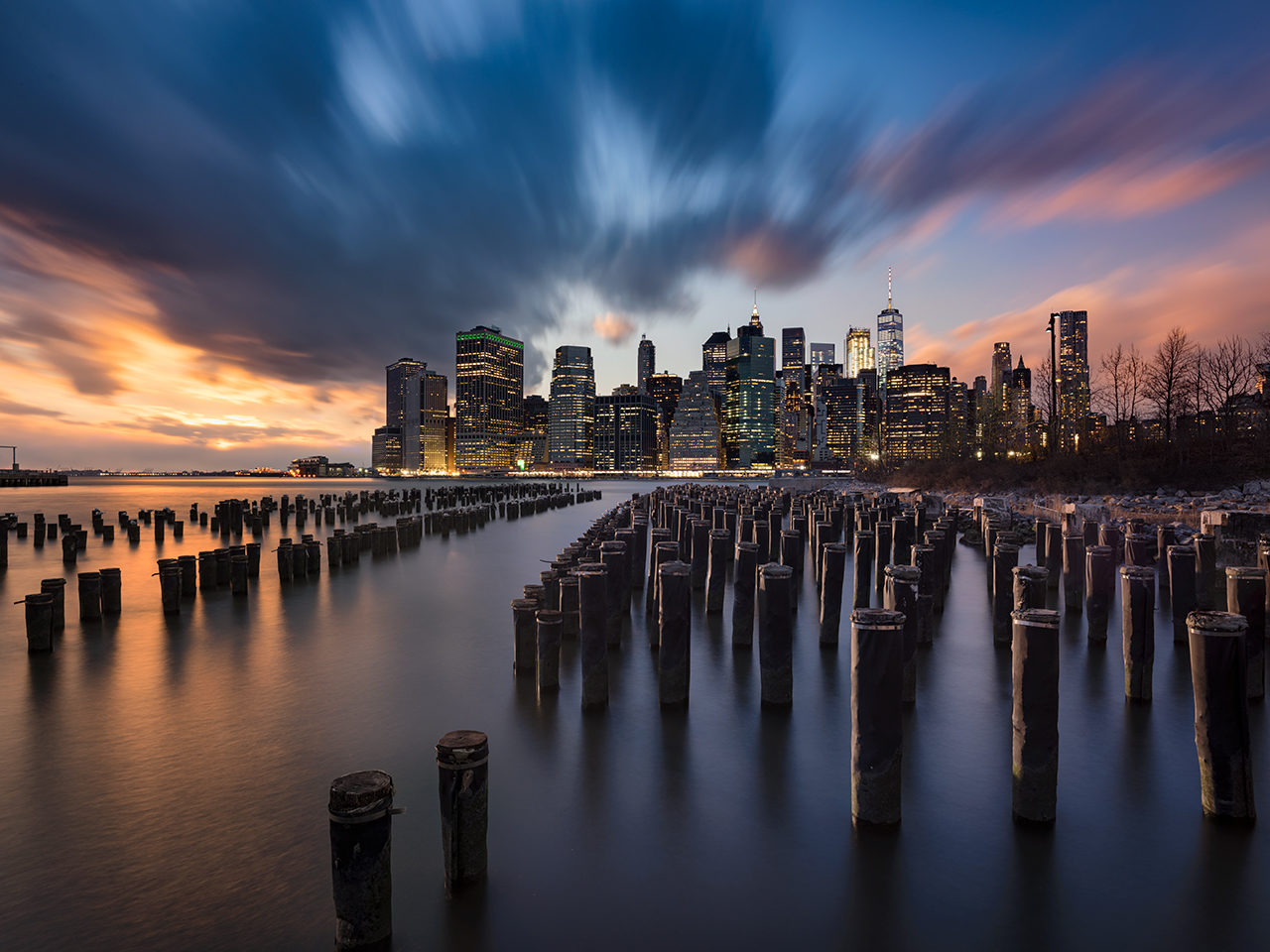 In short, I was blown away by the landscapes in the SW USA. But of course, we hit up vegas to start the trip before heading to Monument Valley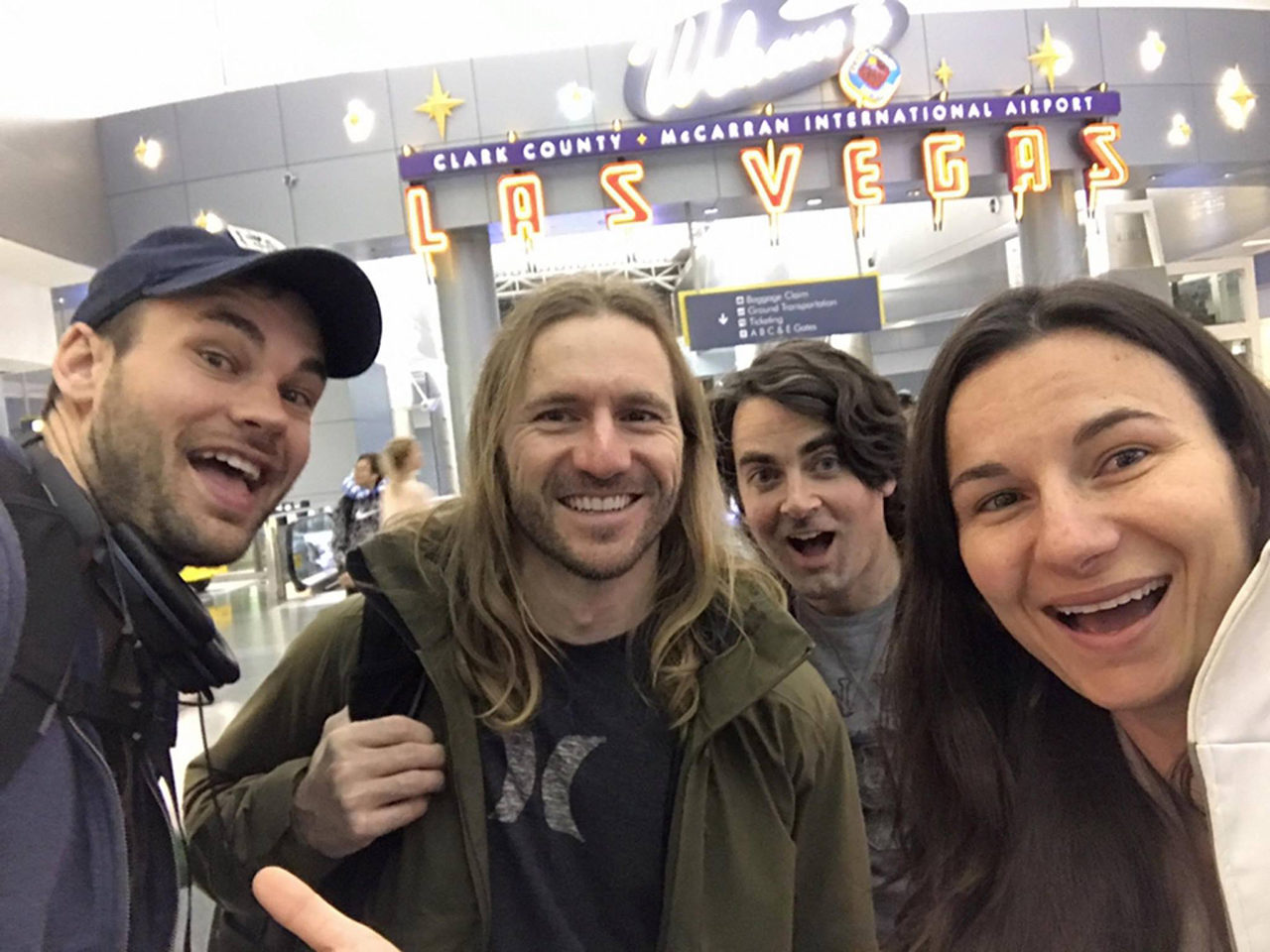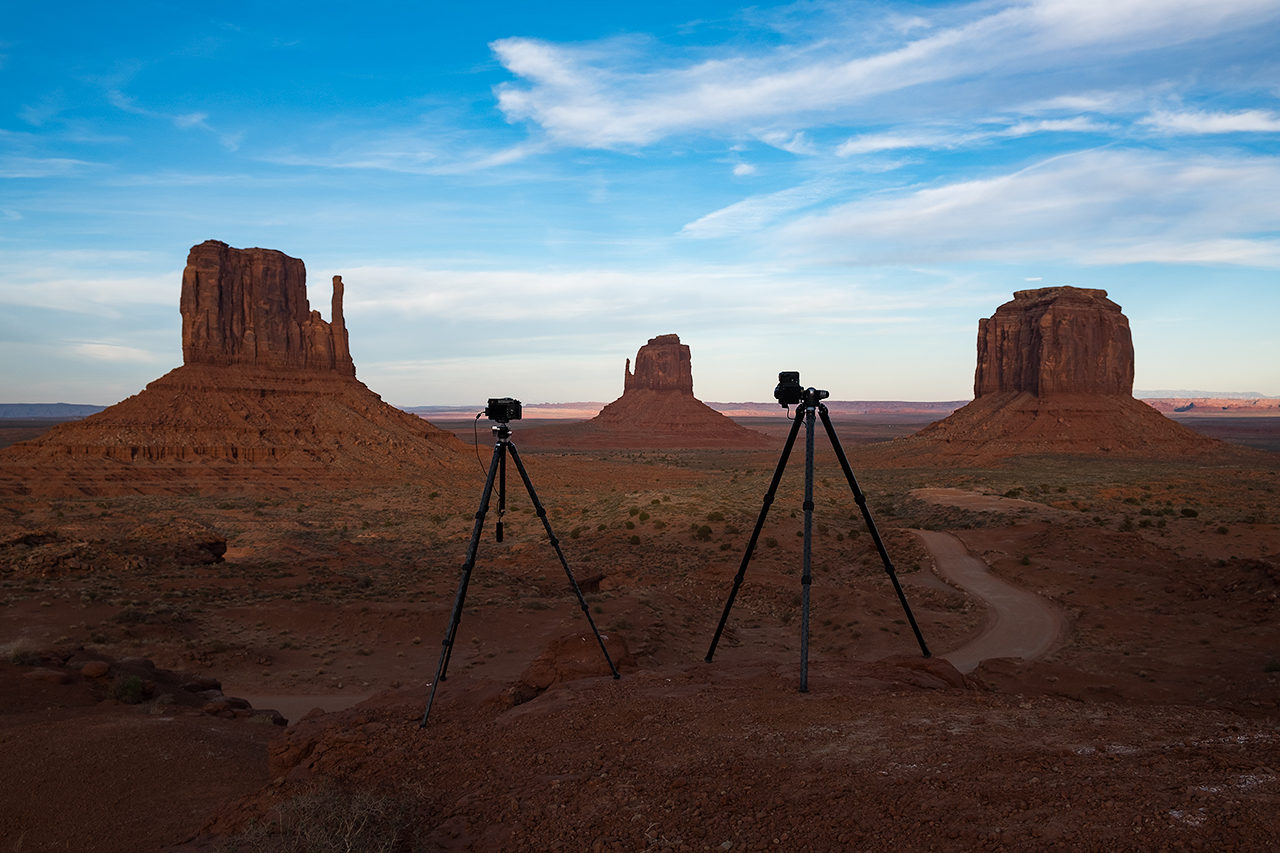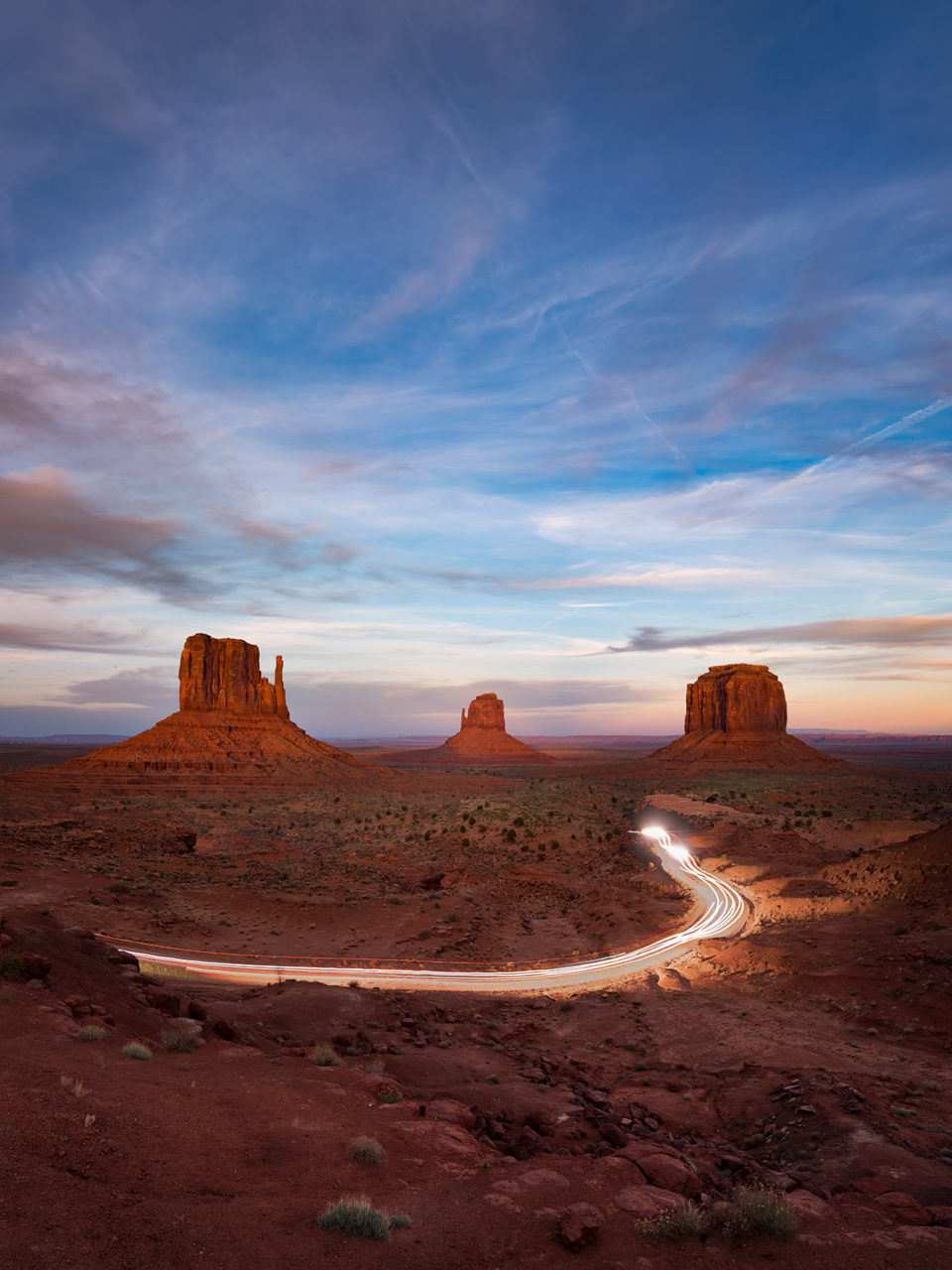 Then we hit up Horseshoe Bend and Antelope Canyon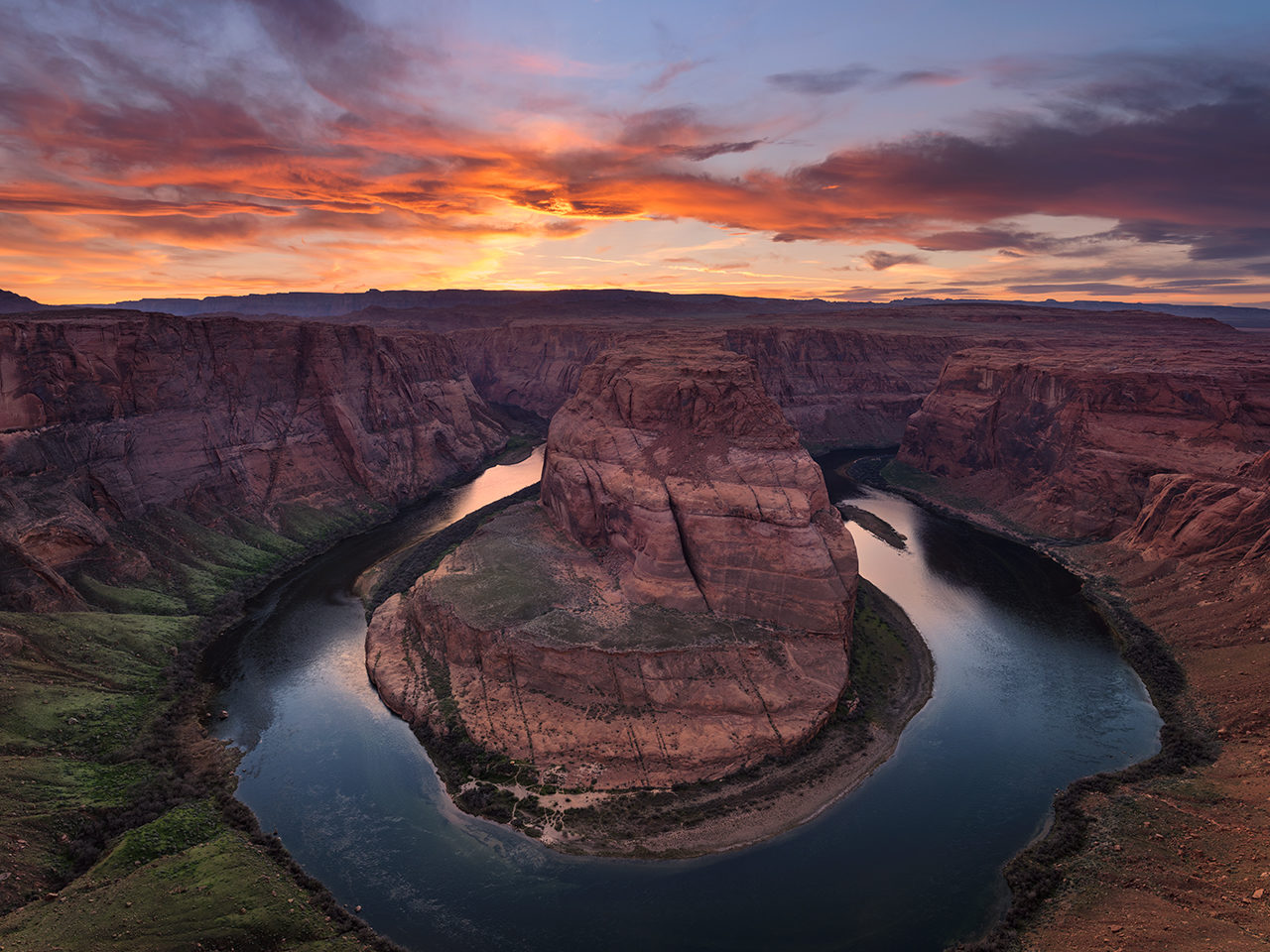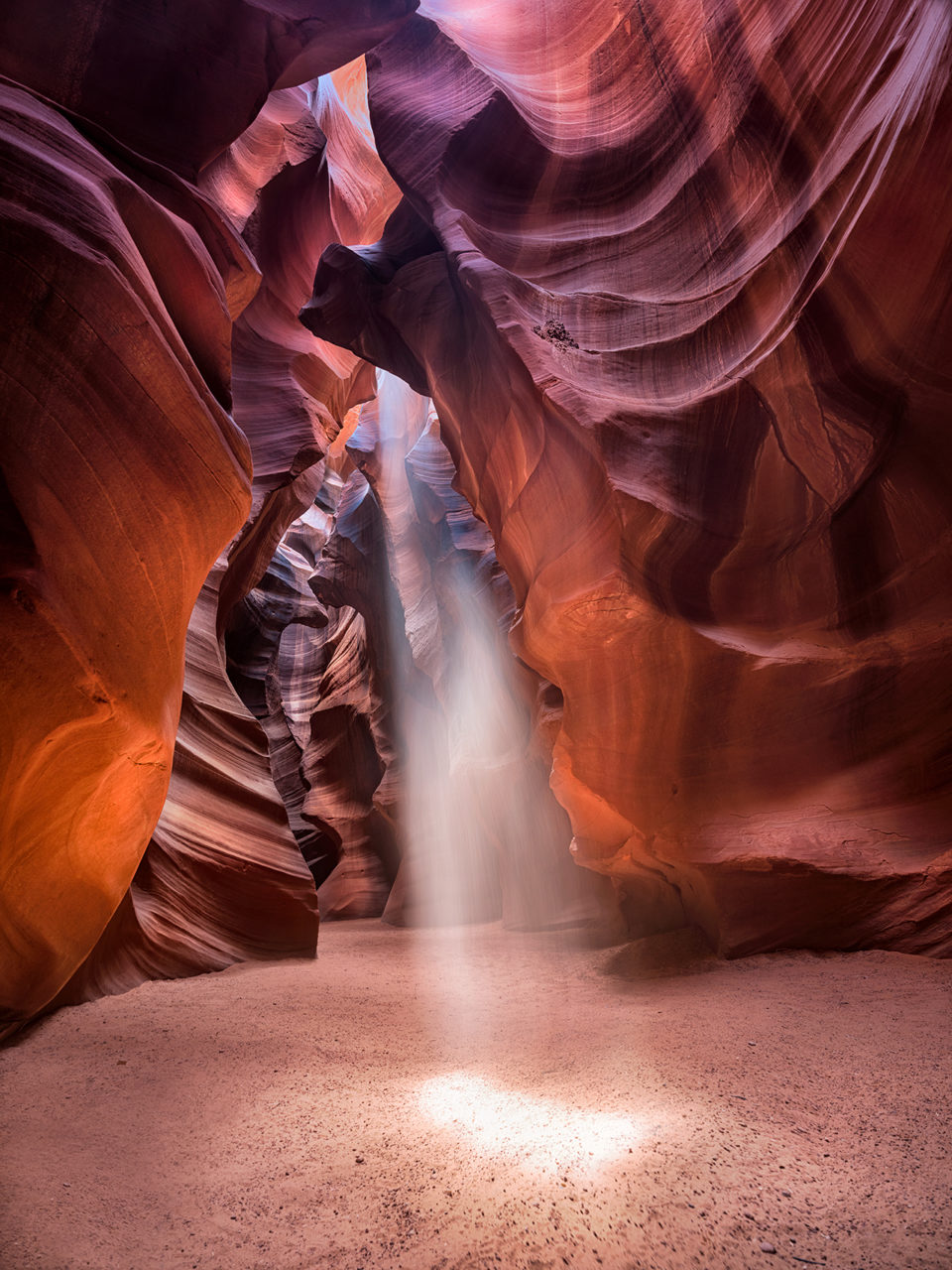 Mesa Arch was really fun too!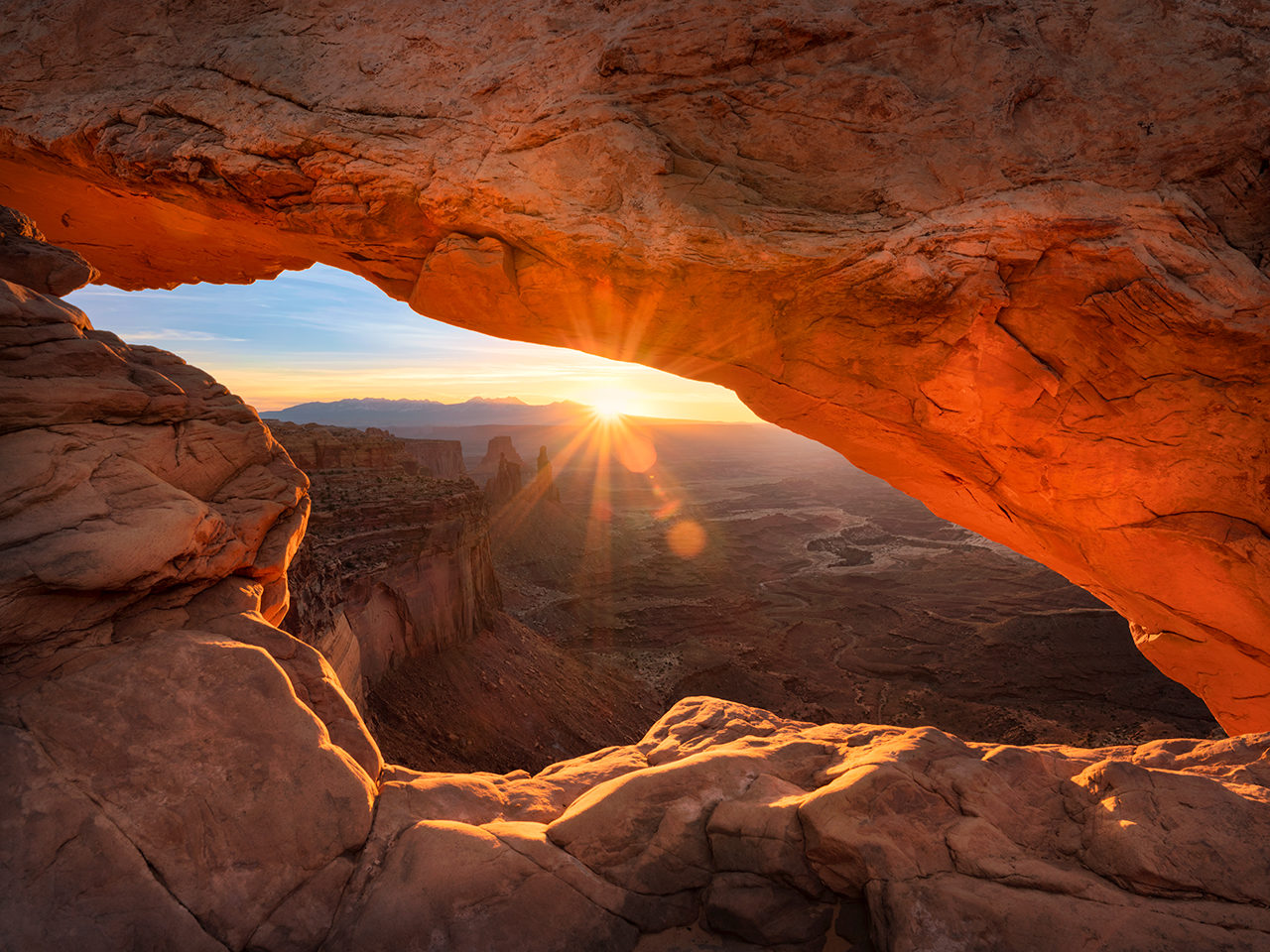 Lastly, we visited Bryce Canyon and Zion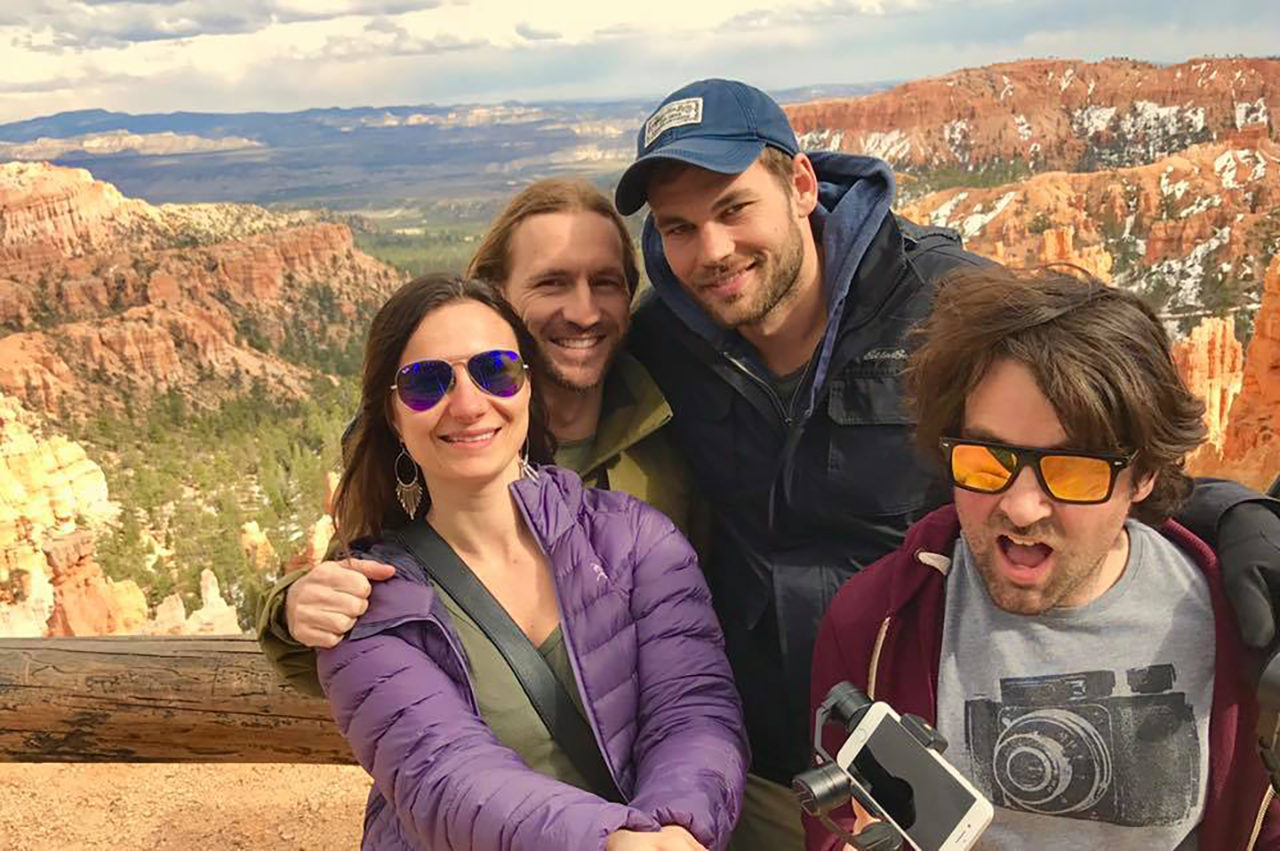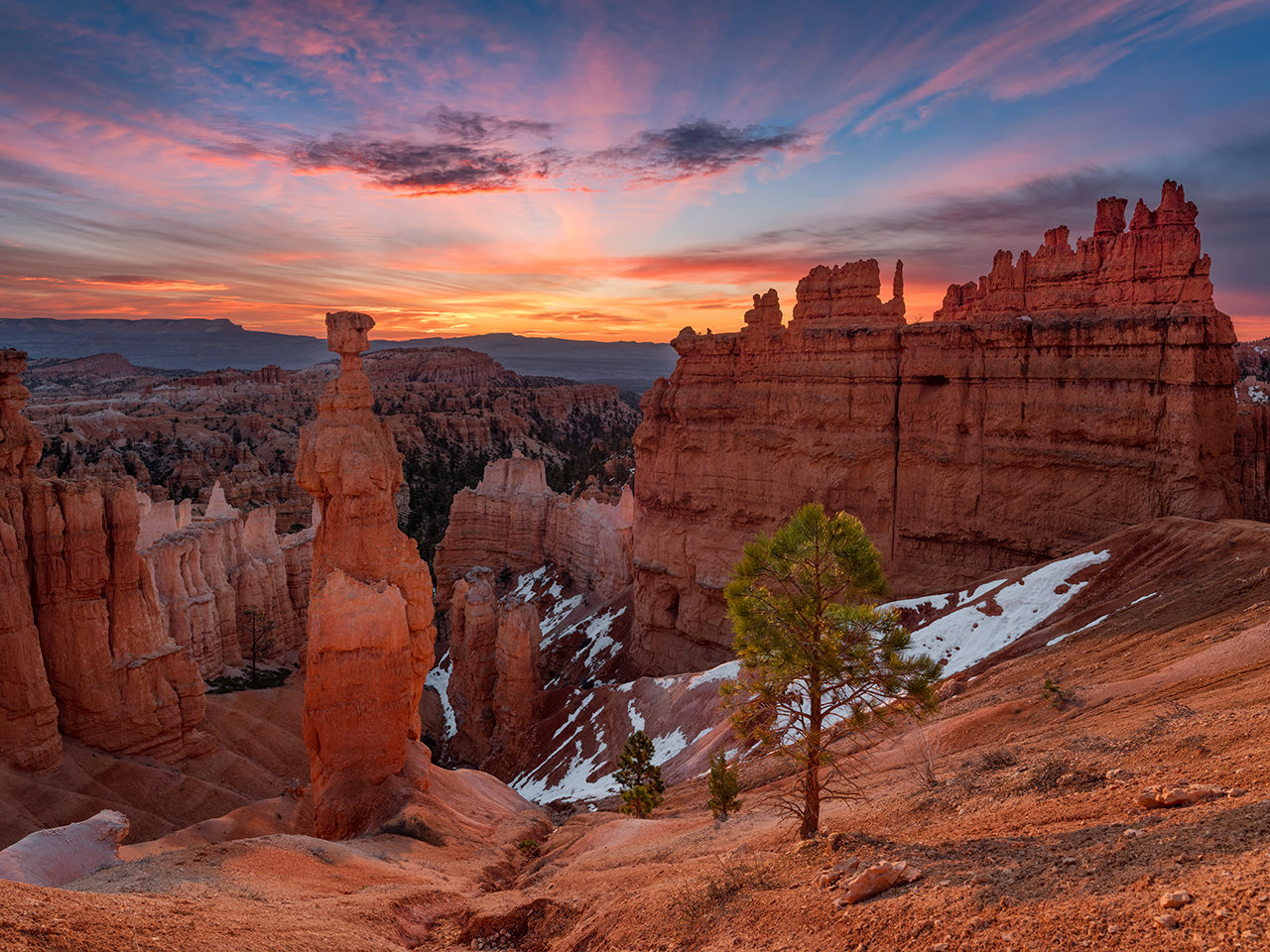 Zion was mind blowing and we hiked the famous Angels Landing!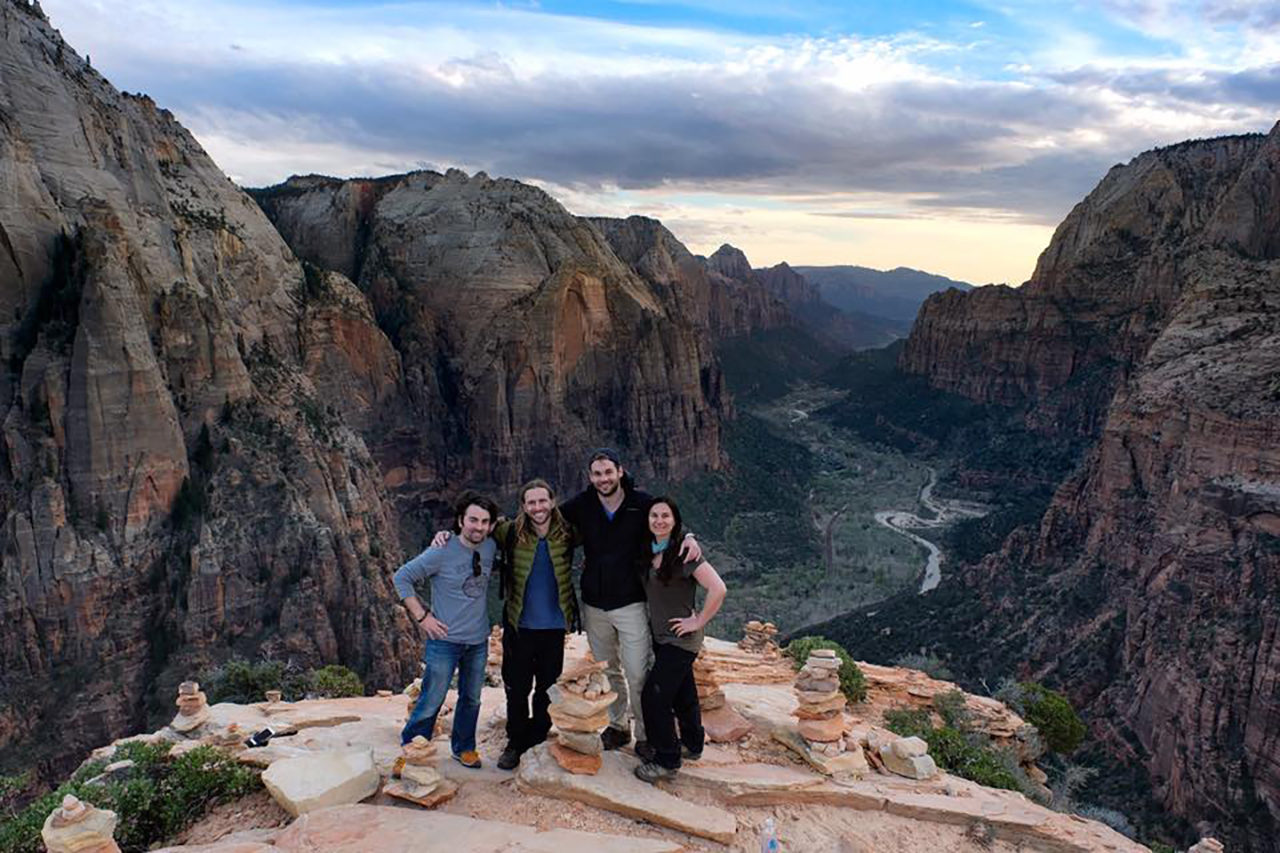 Then it was back to Vegas for a few days of playing the craps tables.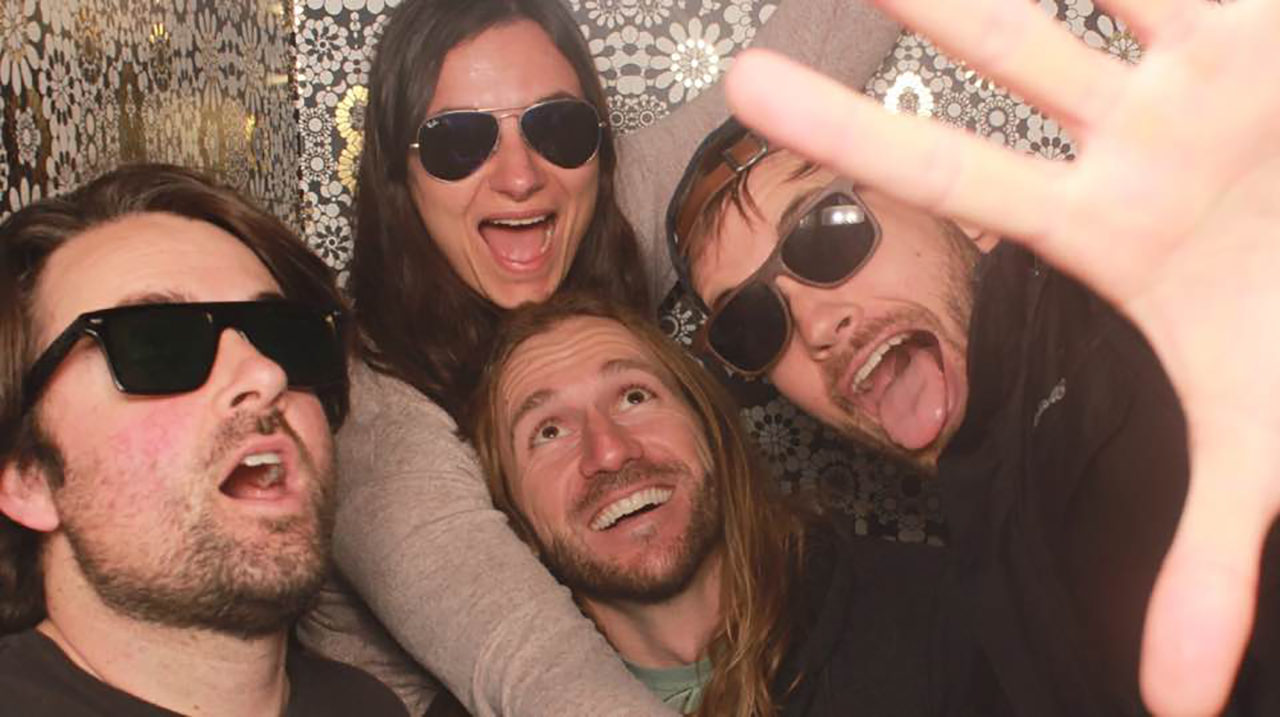 DJI Sponsored Worldwide Aerial Photography Workshops
In March, we also kicked off the announcement of our official partnership with DJI to teach a series of drone workshops all over the world
April || Japan Cherry Blossom Photo Tour – Fujifilm Videos
Dream Photo Tour Japan
I always love Early April because it means I'll be leading a photo tour across some of the most beautiful Cherry Blossom areas of Japan. This was our second 'sold out' Japan Dream Photo Tour and it was incredible!
I decided to shoot using the GFX 50s.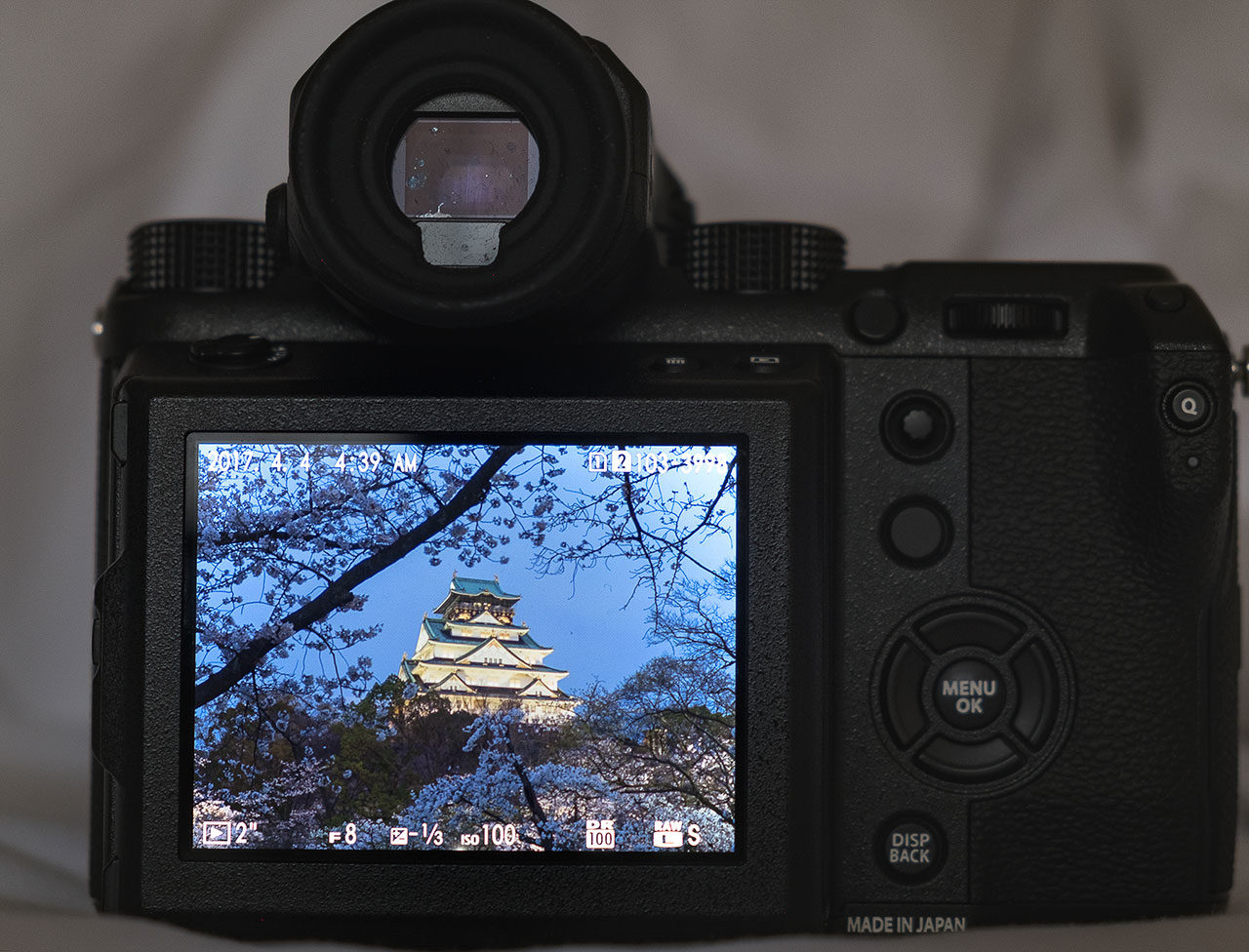 Naomi and I also bought some nice and elegant kimonos. Here's naomi posing for a cool shot in Kyoto.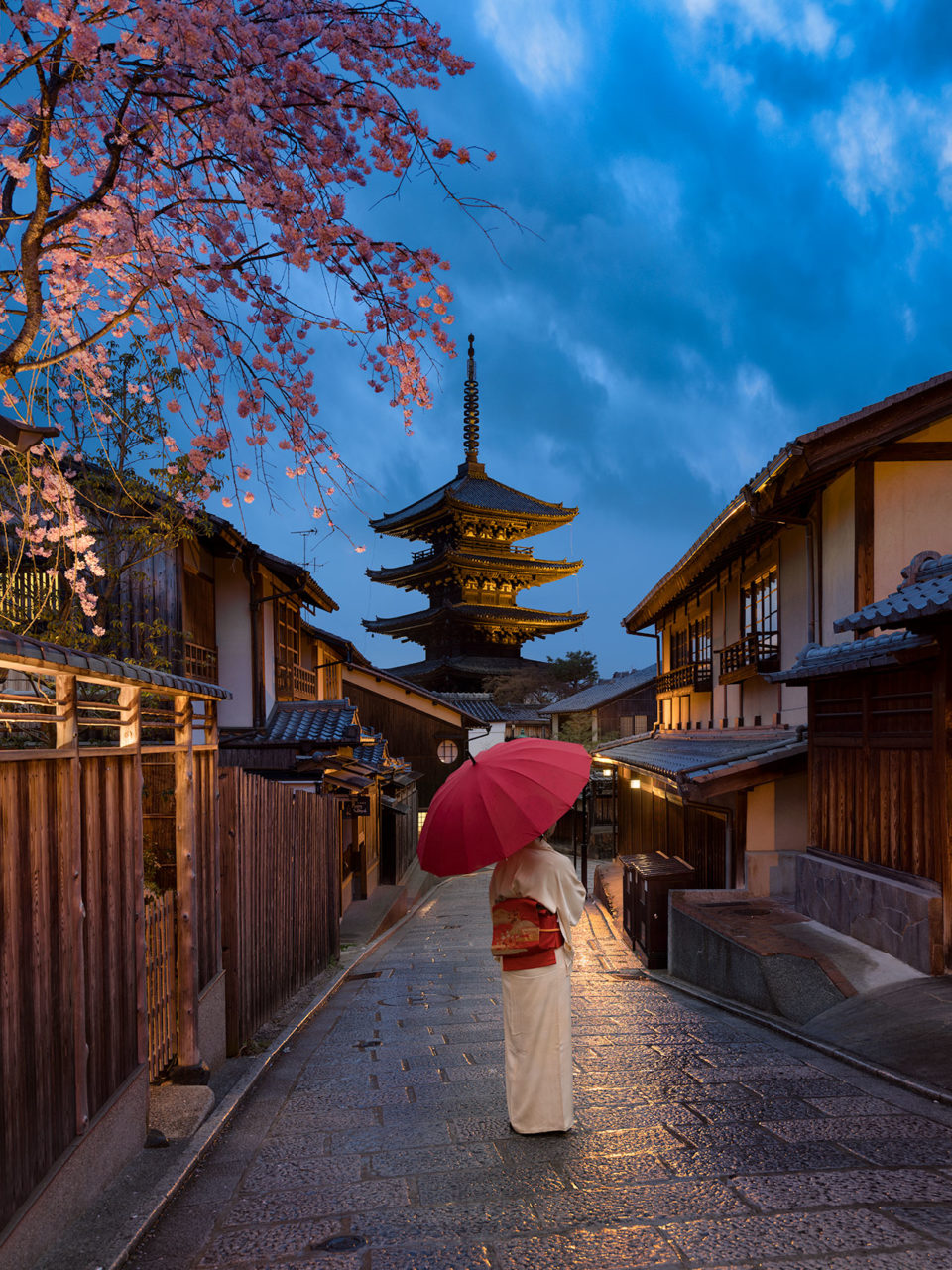 Fujifilm Videos
From Japan, I headed to the Fstoppers Studio in Charleston to complete two videos for Fujiflm.
This one was to be inspirational:
This one is purely educational as I walk the viewer through my entire shooting and post-processing workflow at Horseshoe Bend.
May || Italy Photo Tour – Photopills Camp
Italy Photo Tour
What can I say, I love Italy and Naomi and I have been leading our Italy Dream Photo tour yearly since 2013. We're very proud of the itinerary we developed and it's always a great trip!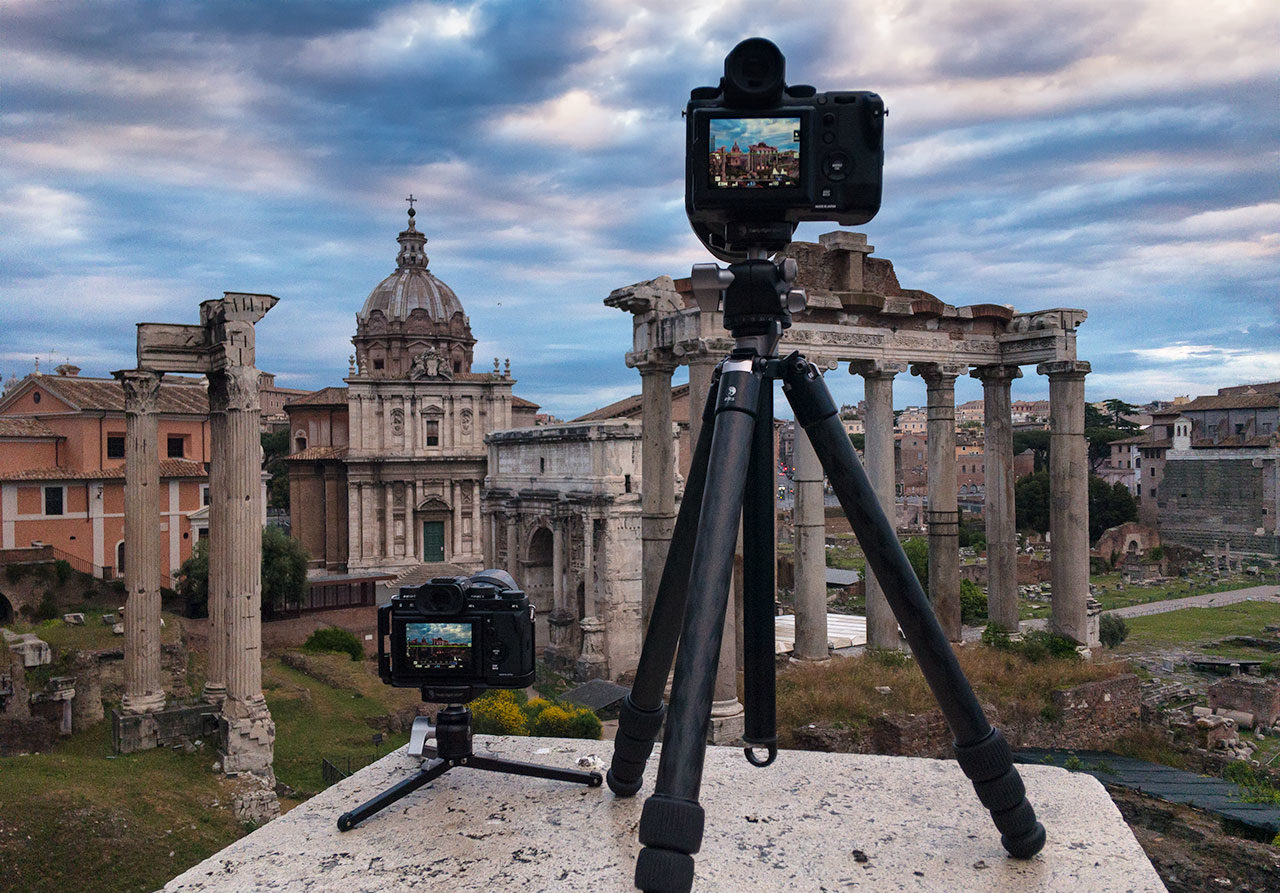 I had a chance to test out the Cambo USA GFX adapter that allows the Fujfilm GFX 50s to use Canon Tilt shift lenses. This is a shift pano of Fontana di Trevi.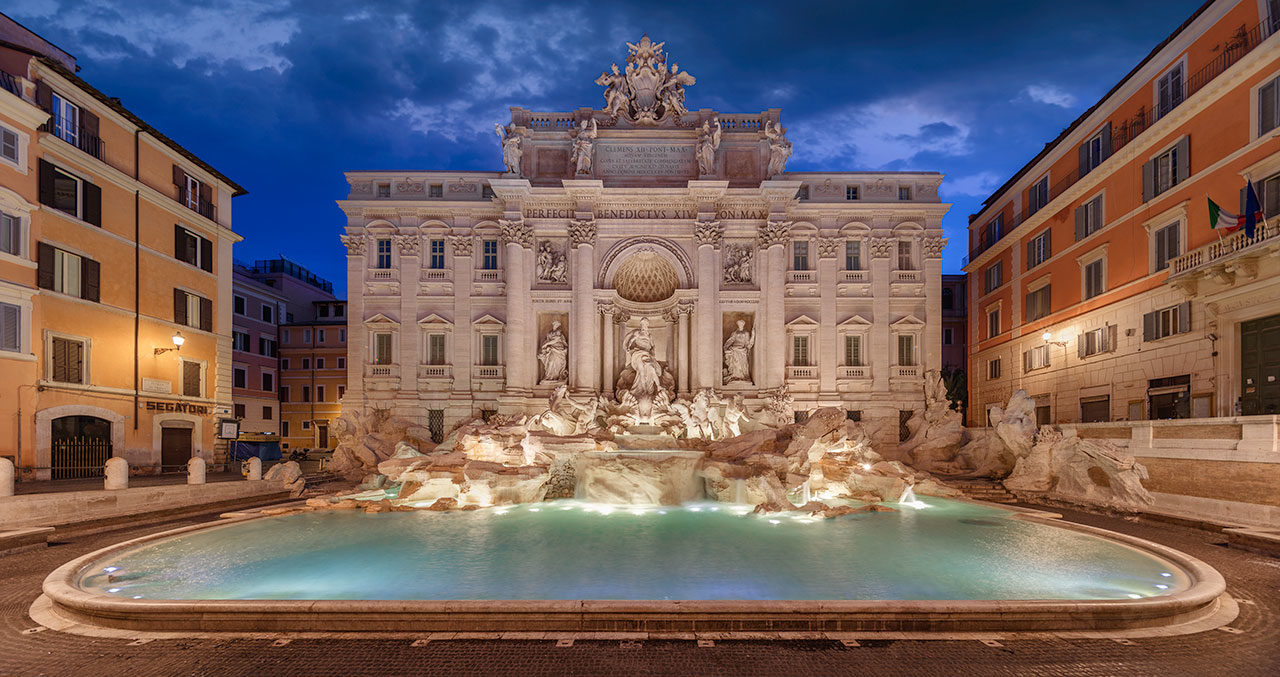 We even had a crazy lightning storm over Florience!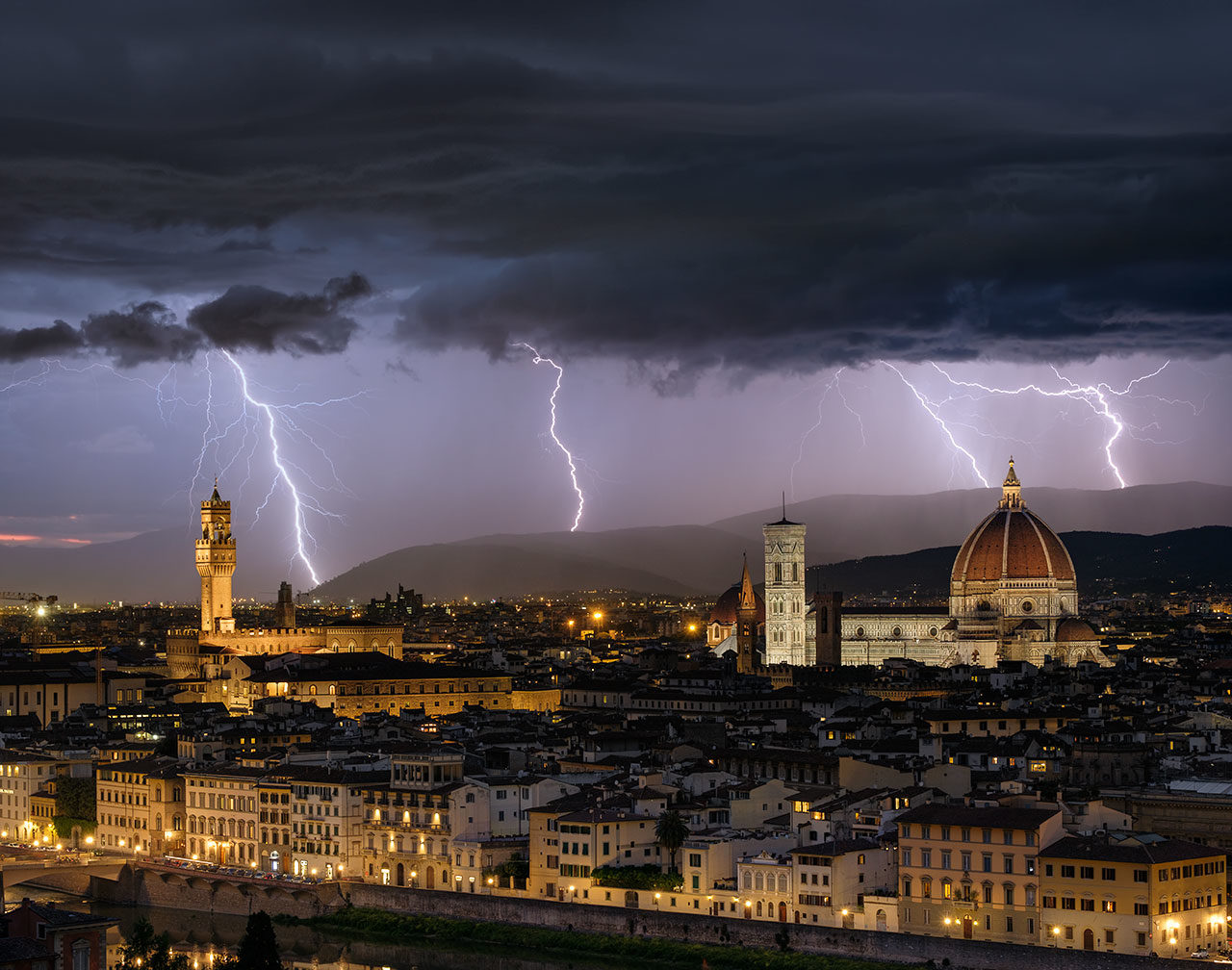 Photopills Camp
In short, this was one of the coolest and most fun events I've ever had the pleasure of being a part of. Combine 40 participants, 16 photographers, and the phenomenal Photopills team together on the island paradise of Menorca and it's pure magic. I can't wait for next year!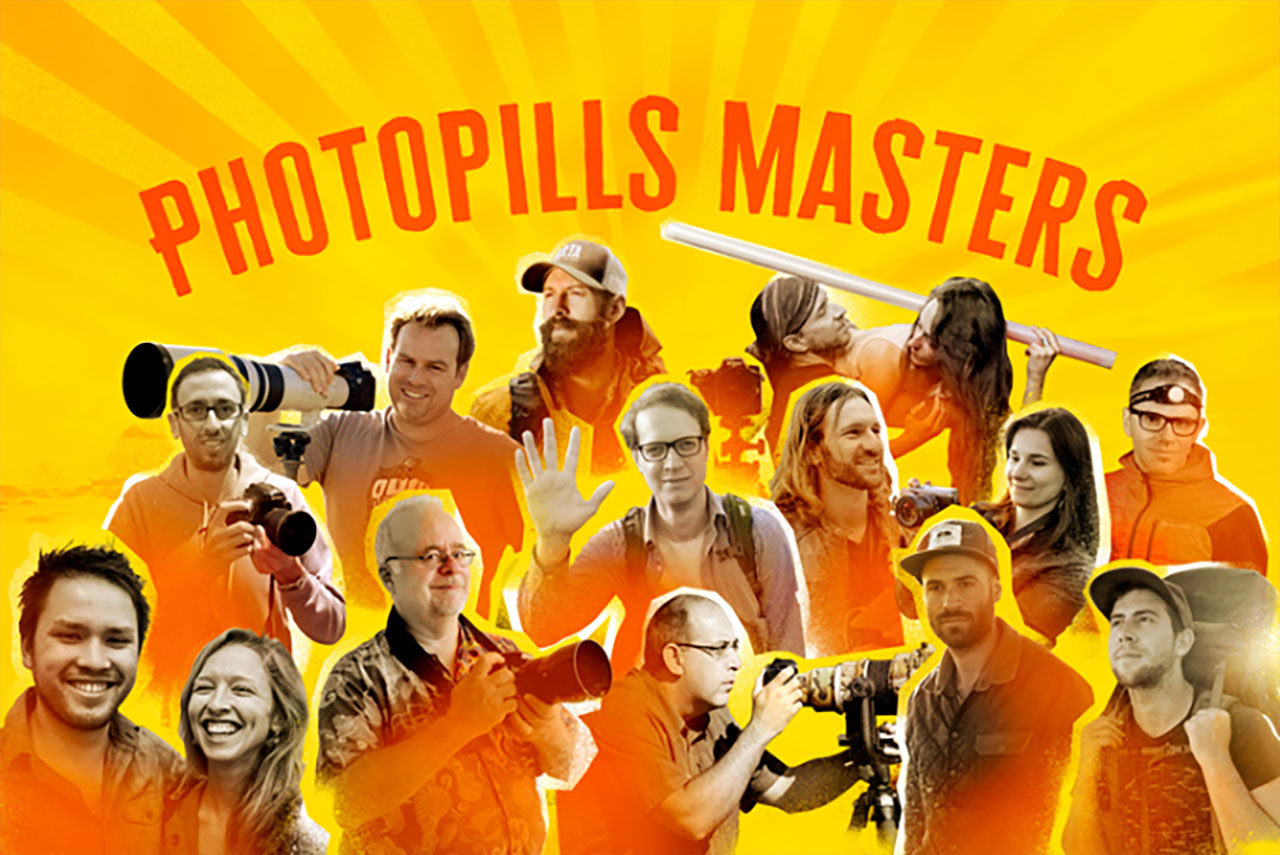 Naomi and I focused largely on drone and night sky photography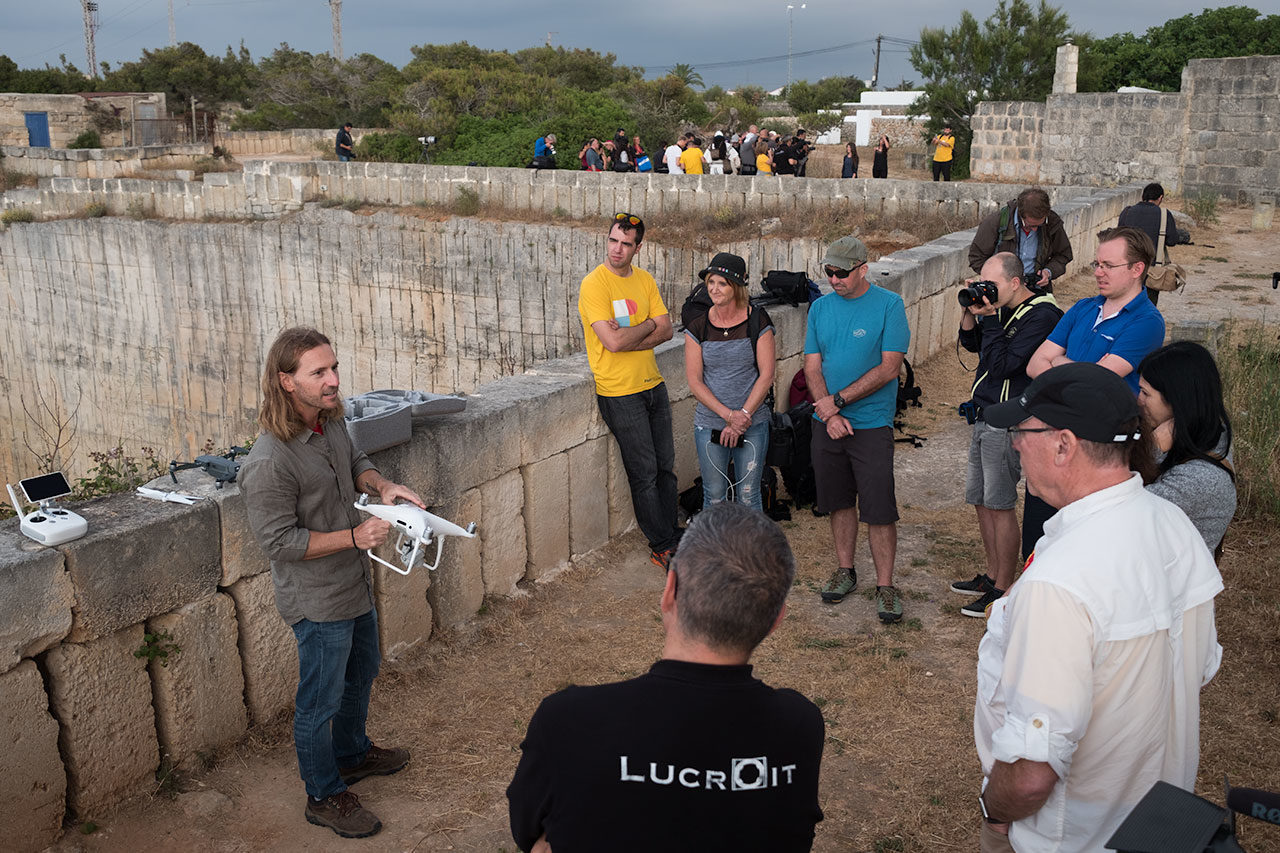 June || Menorca Drone Workshop – Back to Italy
After spending an extra 2 weeks on Menorca Island teaching an official DJI Drone Workshop, we decided to head back to Italy. I had some unfinished business with Pietrapertosa and Matera.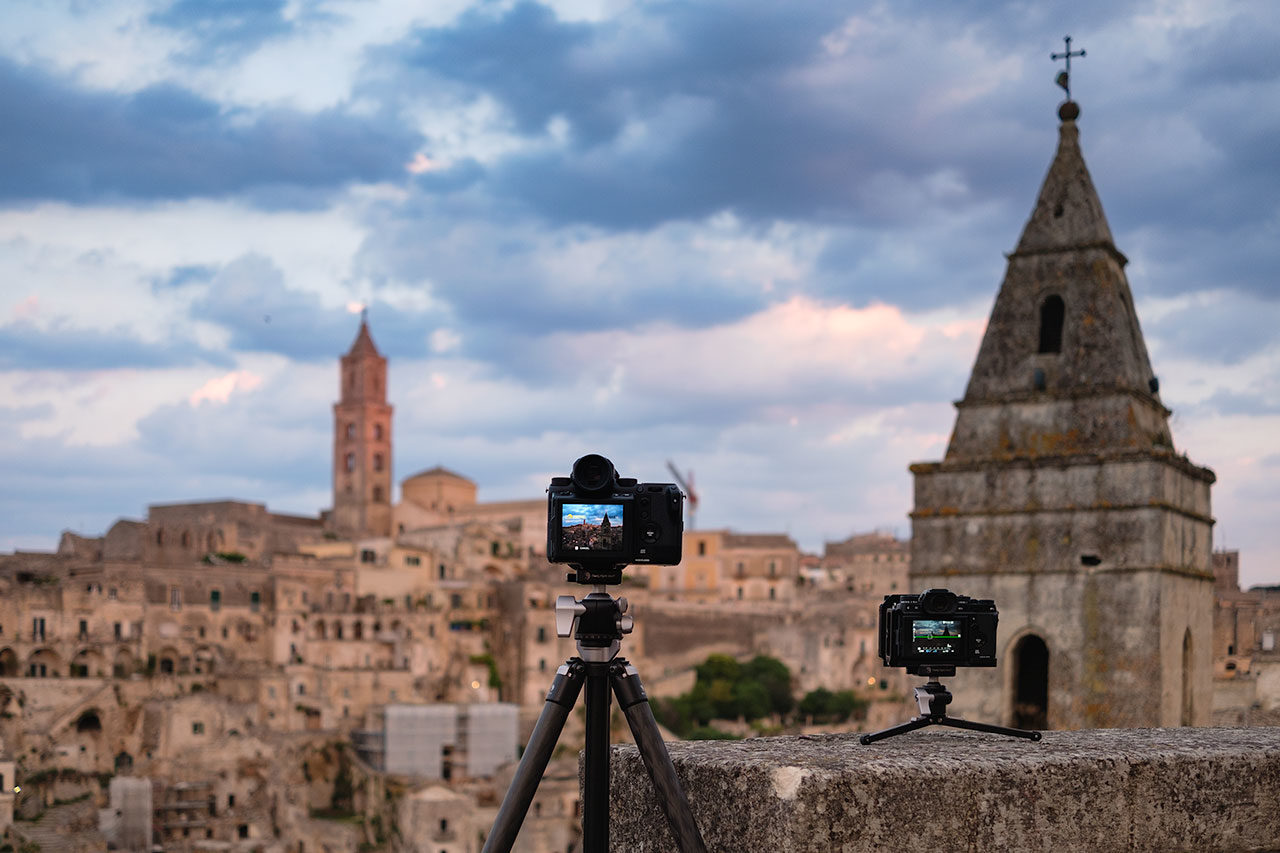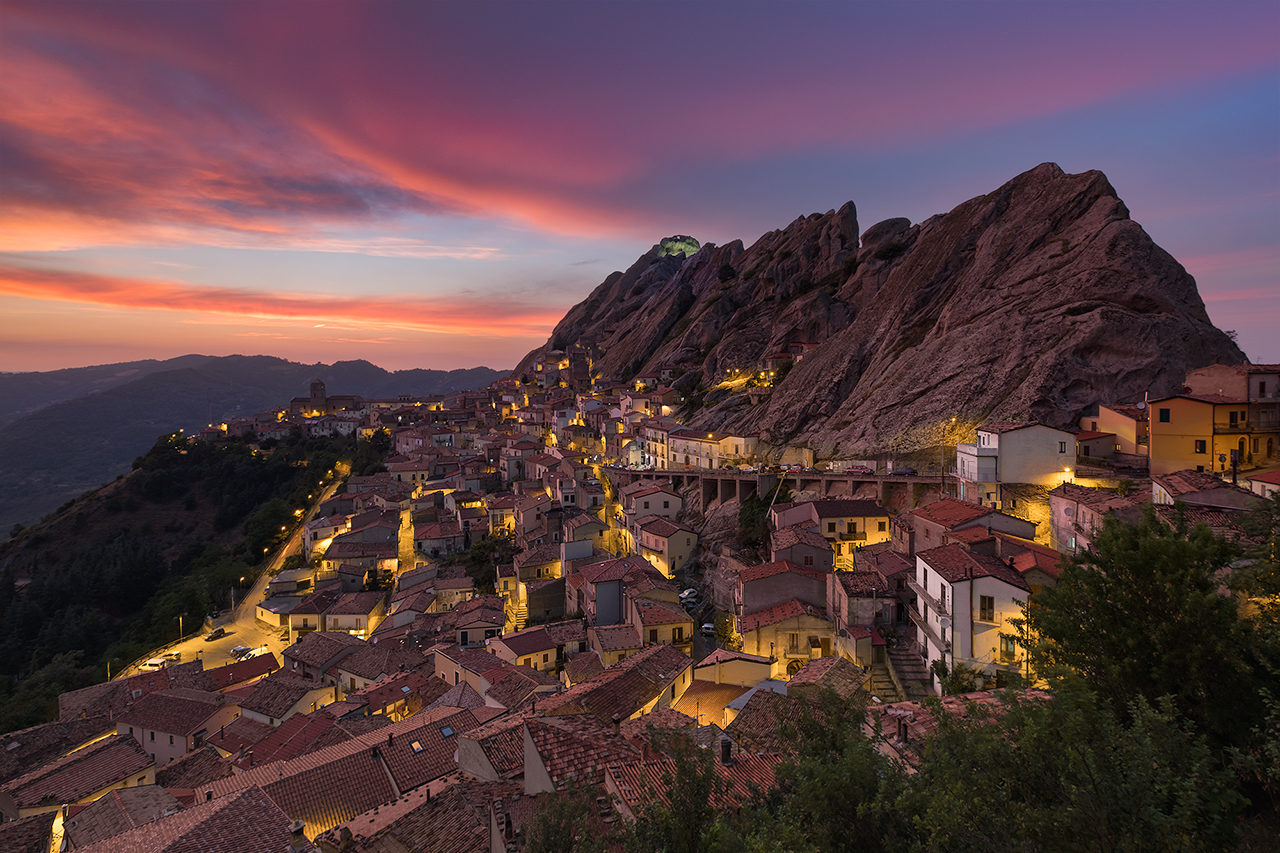 *Note that both of these images are part of Photographing The World 3.
We also celebrated our 18 year anniversary!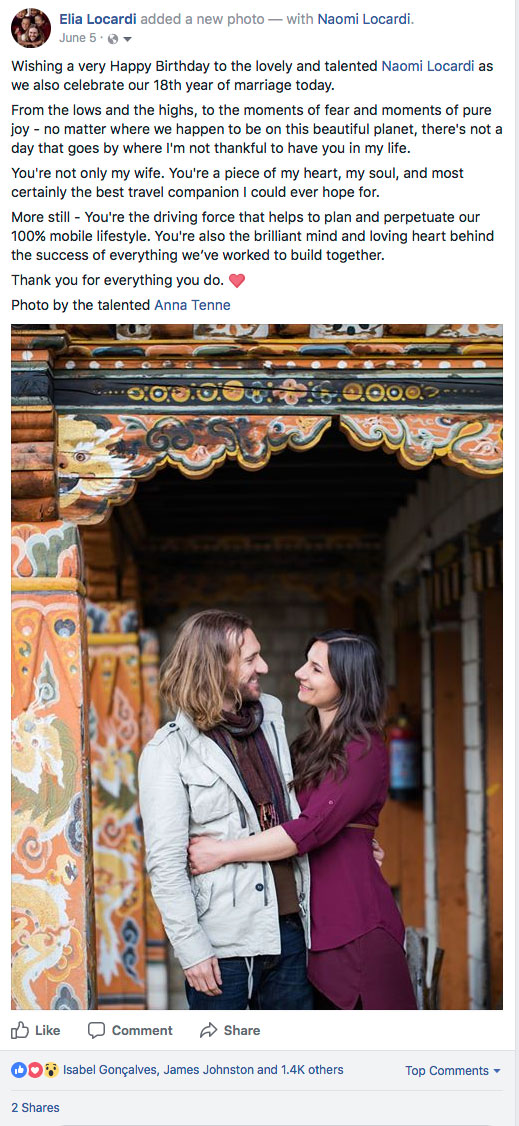 Naomi and I also officially became part of the Think Tank Pro Team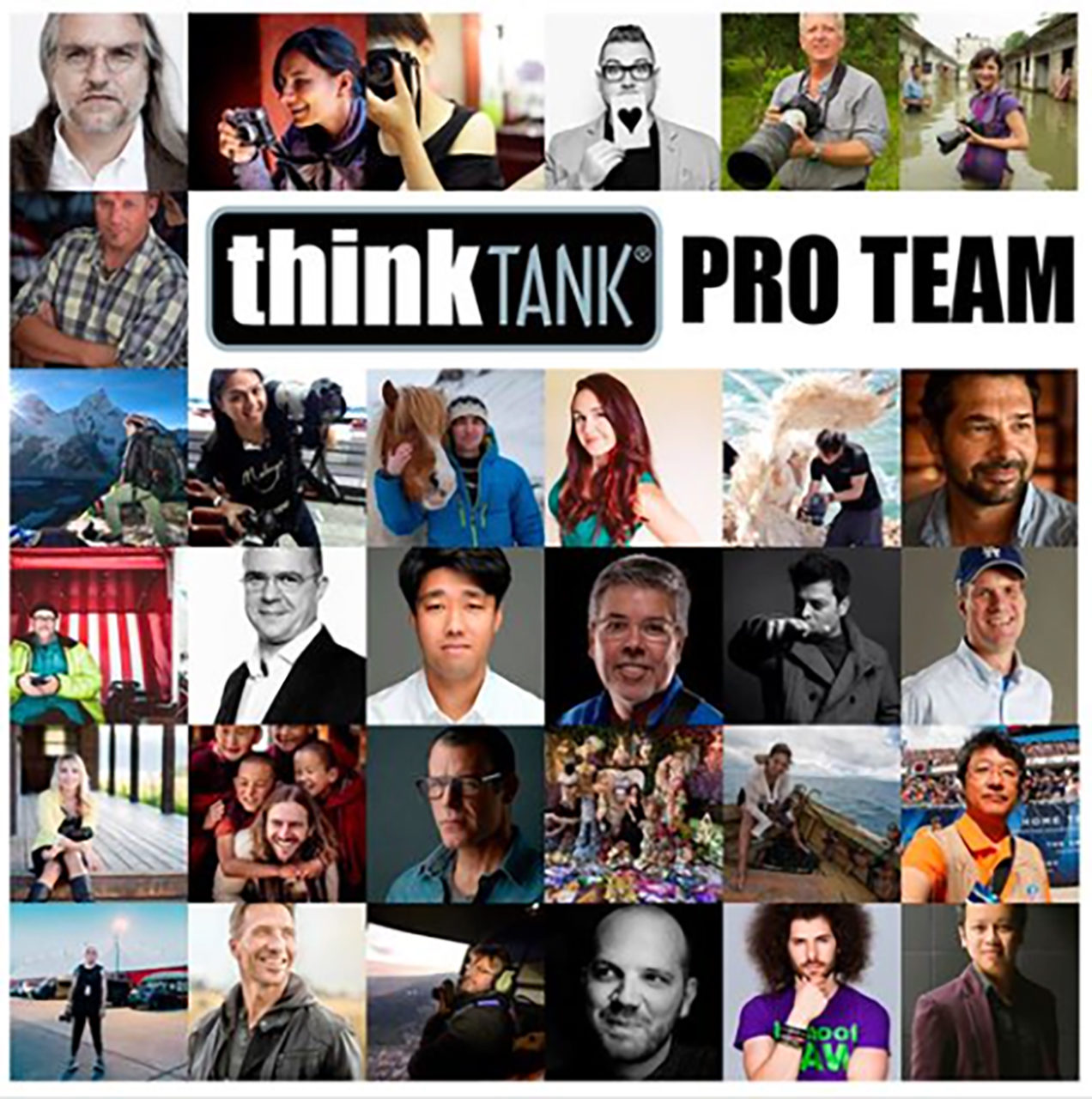 Brit + Co decided to profile us for a big article as well.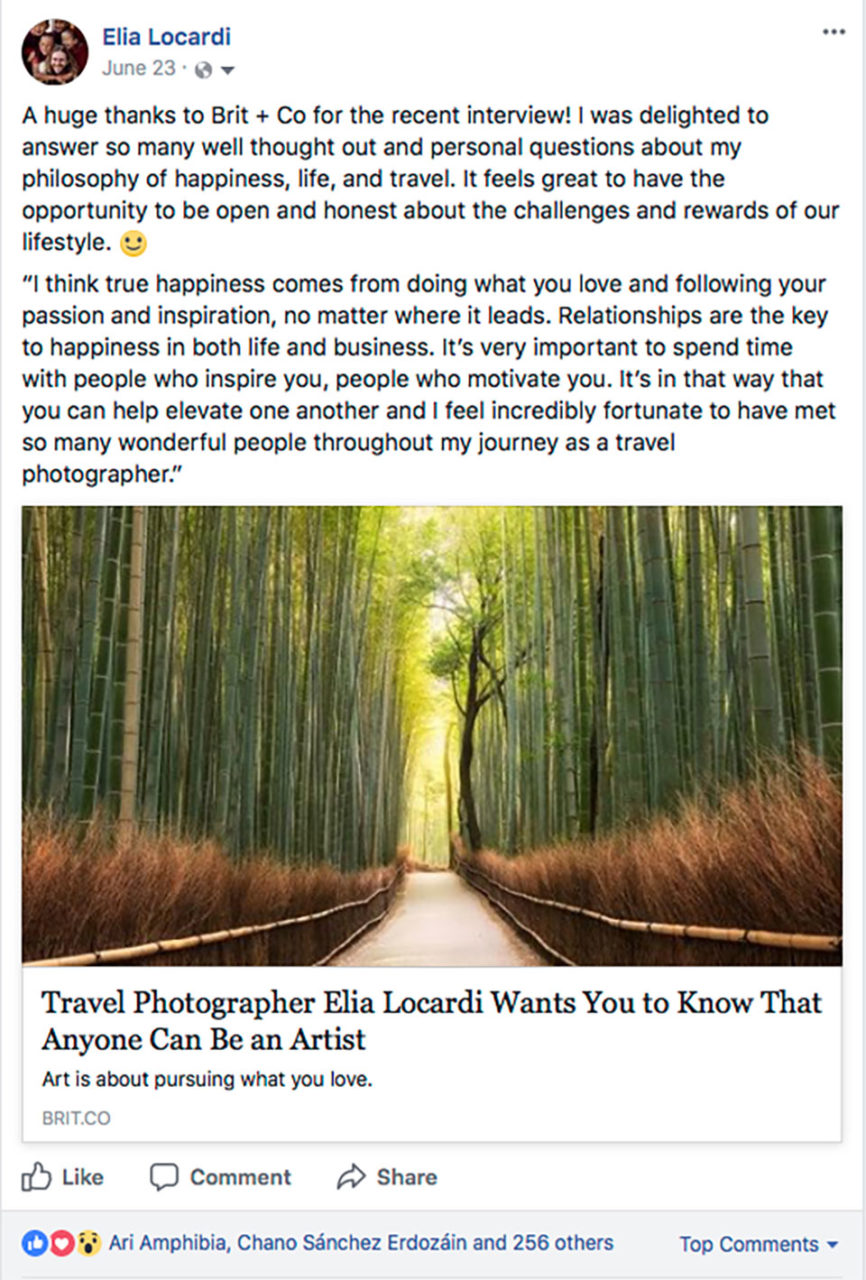 July || Family Fun – Fstoppers Studio – Greenland
For the fourth of July, we decided to do the most logical American thing possible – blow up fireworks and have a barbeque. As a lovely bonus, my Niece and I flew a DJI Phantom 4 together.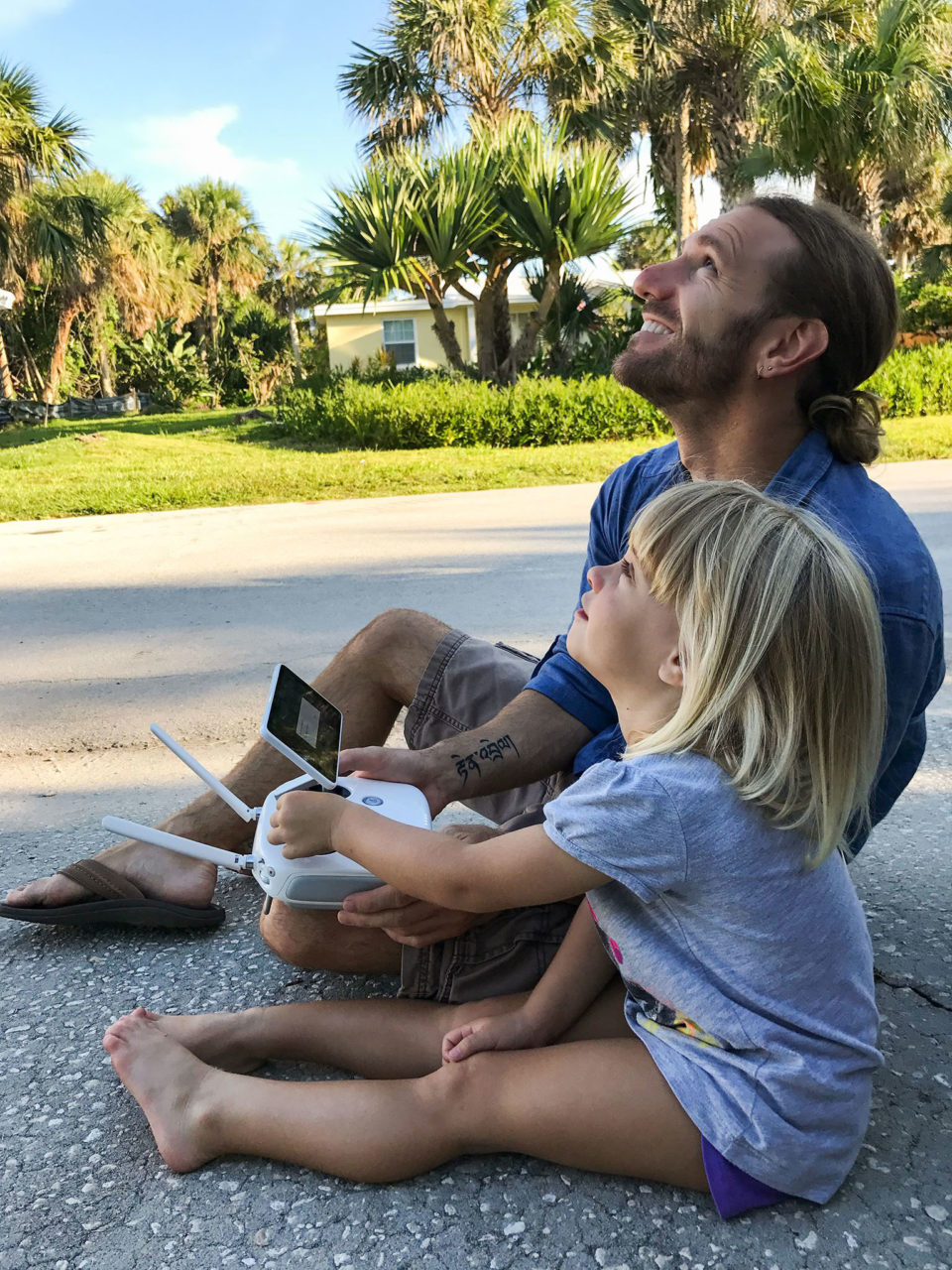 After the 4th, I flew to Charleston SC to film the post-processing portion of Photographing The World 3. But in-between the 5 weeks of filming, I took on a press trip to Nuuk Greenland. My specific role in the project was to capture unique drone photos and videos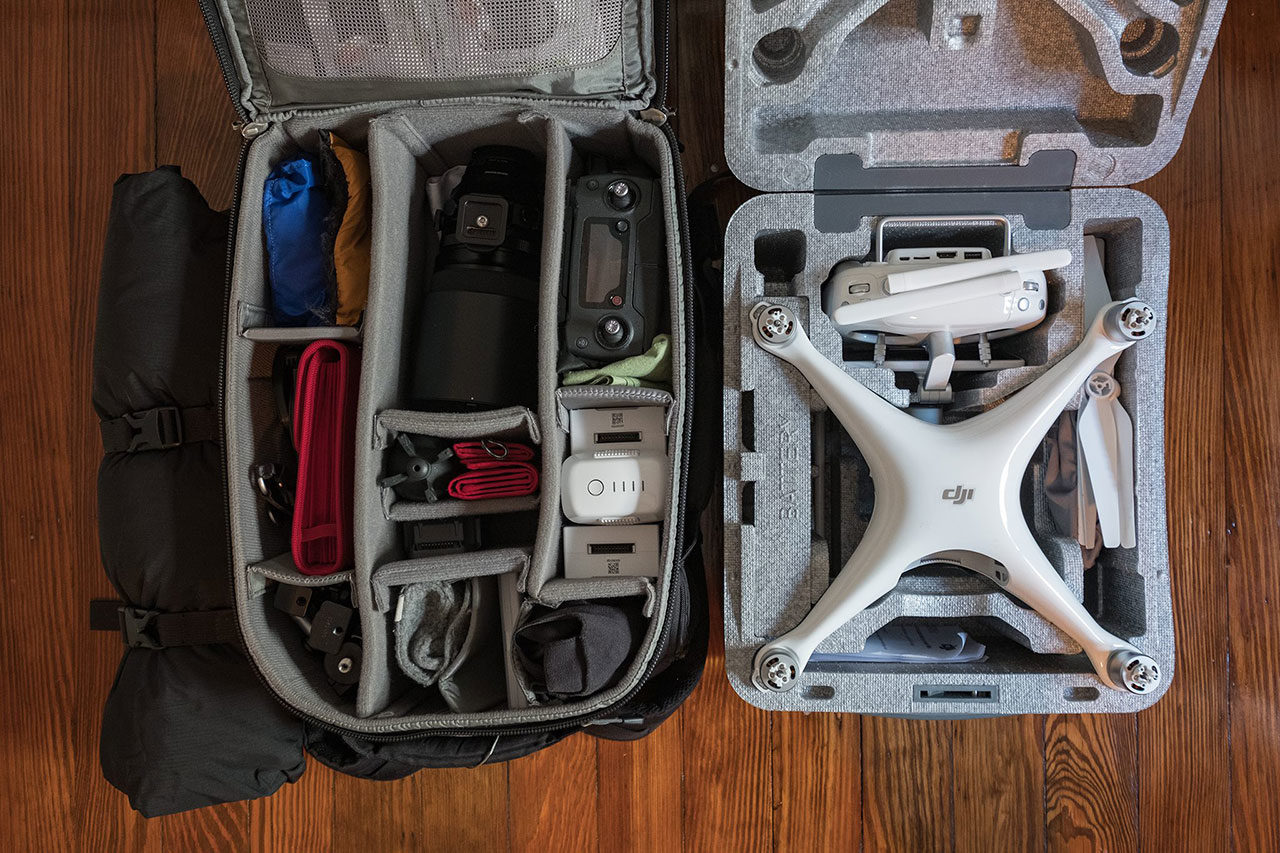 Nuuk is a really pretty little town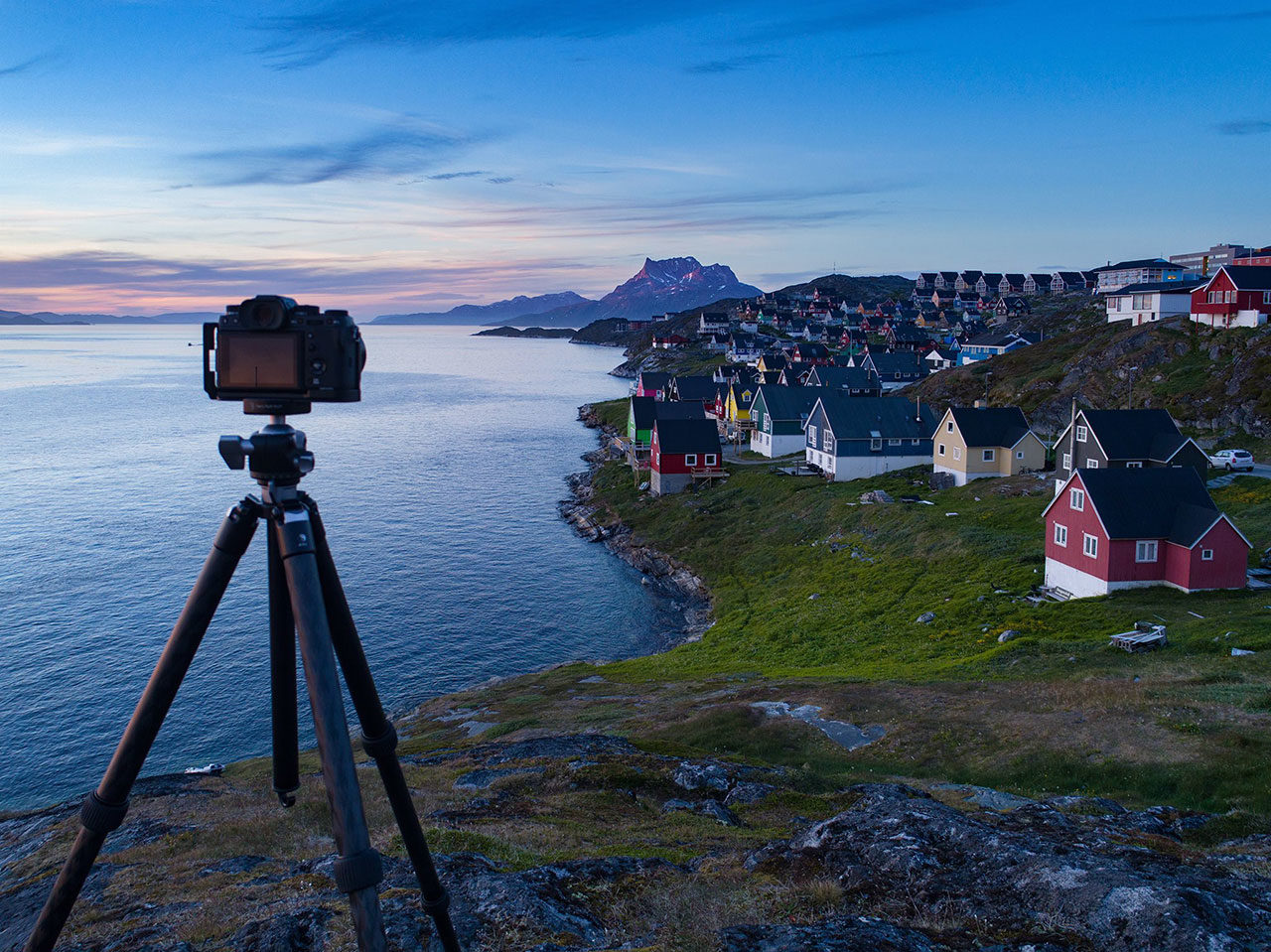 I also learned that the mosquitos can be out of control for a few weeks in the summer! I managed to kill hundreds with my Phantom 4!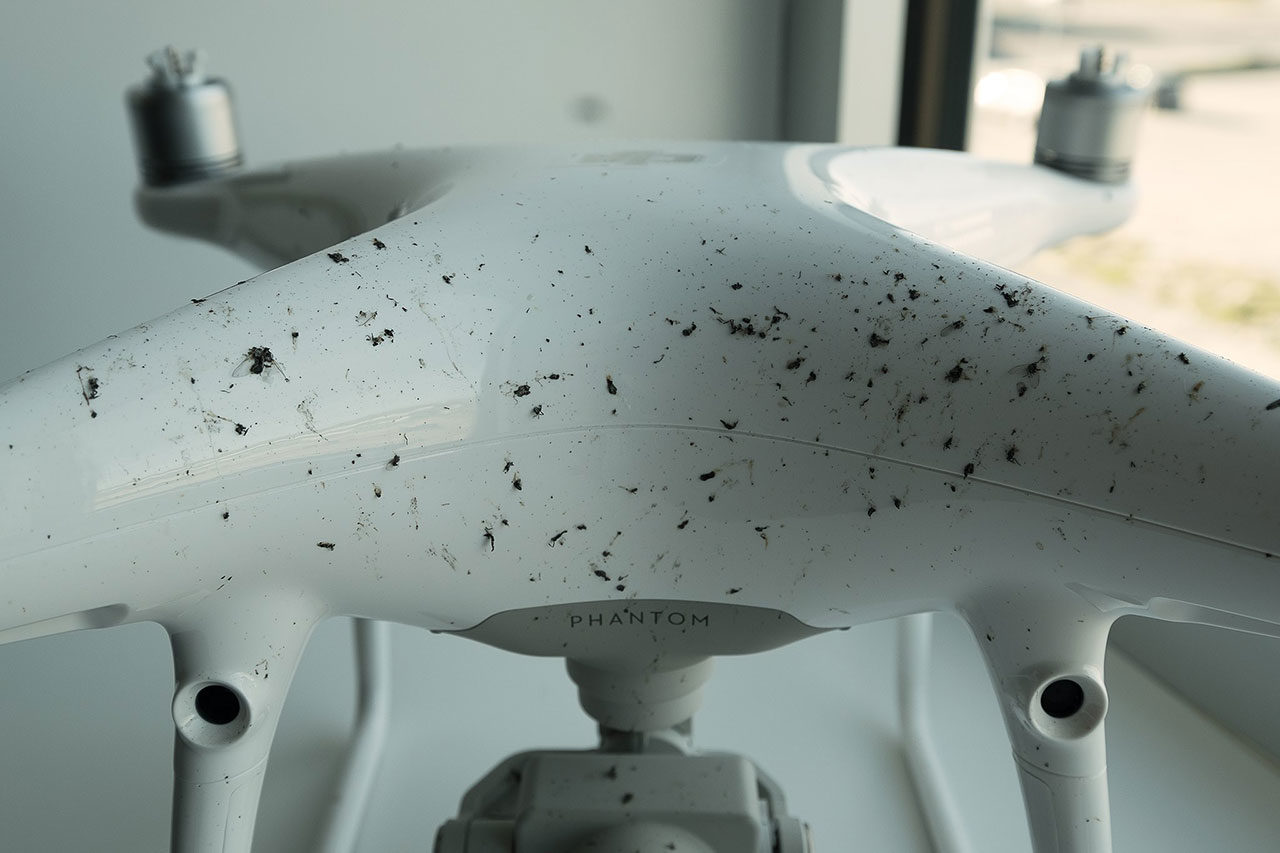 August || Wrapping up PTW3 – Singapore Drone Workshop
Most of August was dedicated to wrapping up the post-processing portion of Photographing The World 3.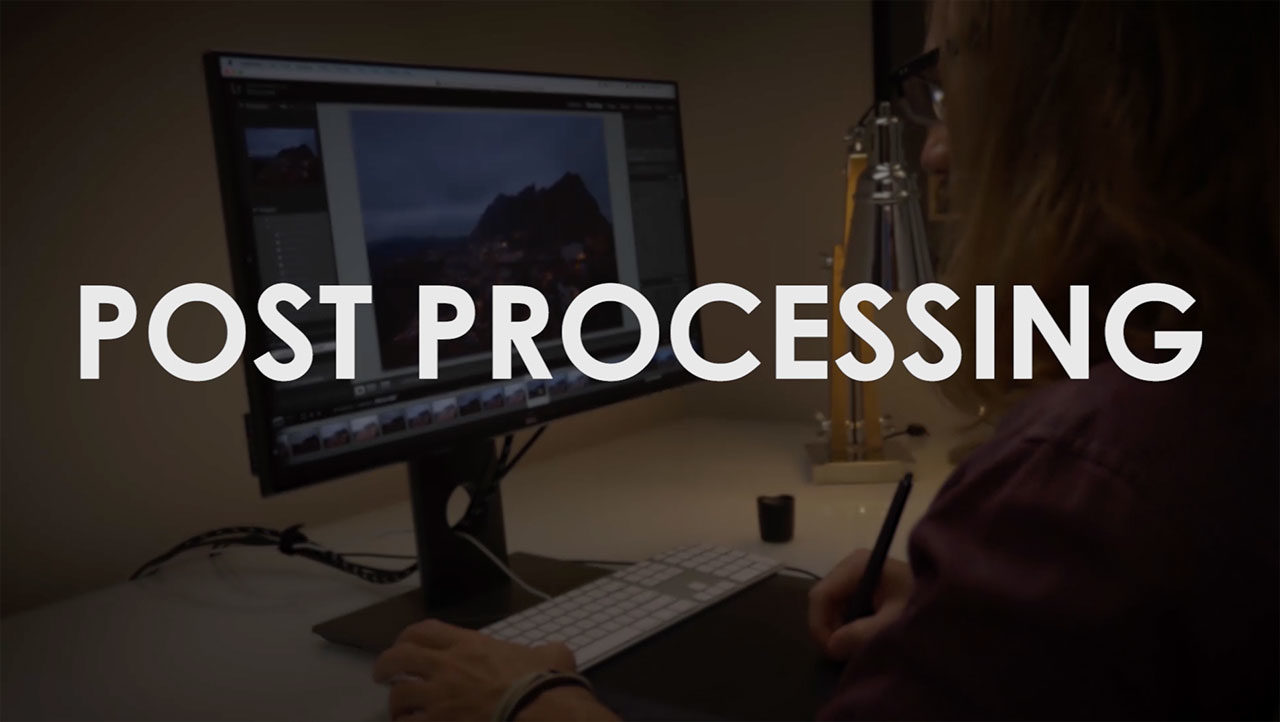 Singapore Drone Workshop
After wrapping things up in Charleston, Naomi and I flew to Singapore and lead a 3 day drone photography workshop in the city. Singapore is a wonderful city and it's always great to catch up with good friends.
For the workshop, we had to ready the fleet!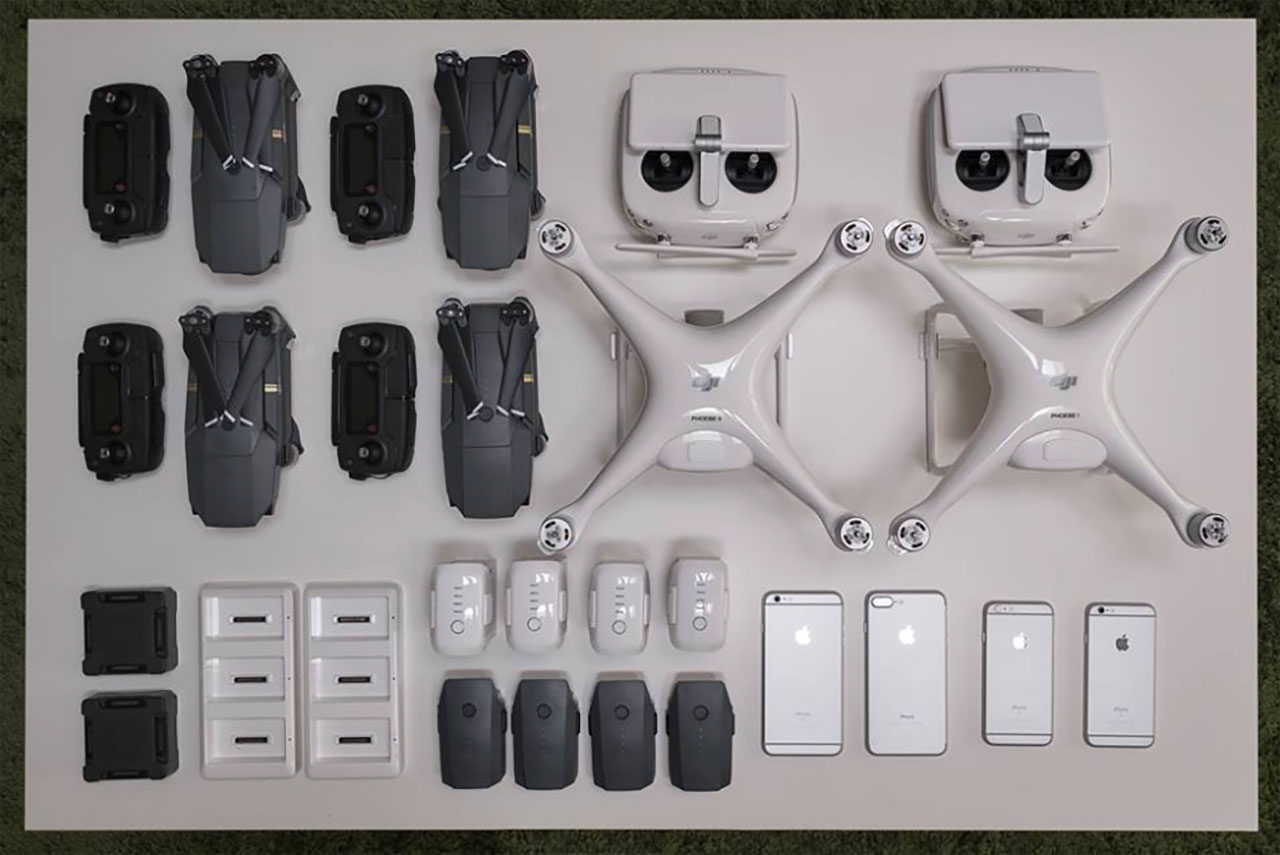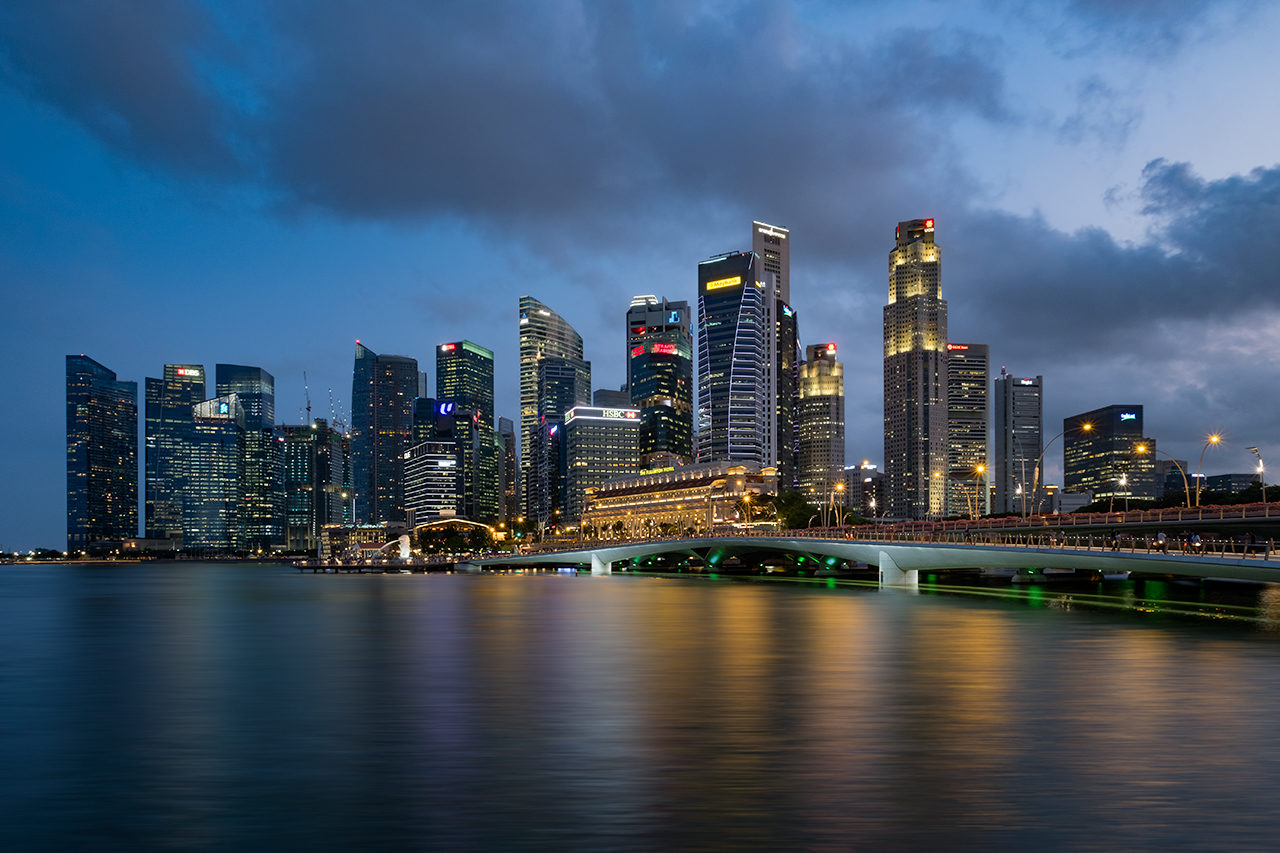 With a few extra days in the SEA Region, we went to Siem Reap for some relaxing and to catch up with some local friends.
///BTS Chom and family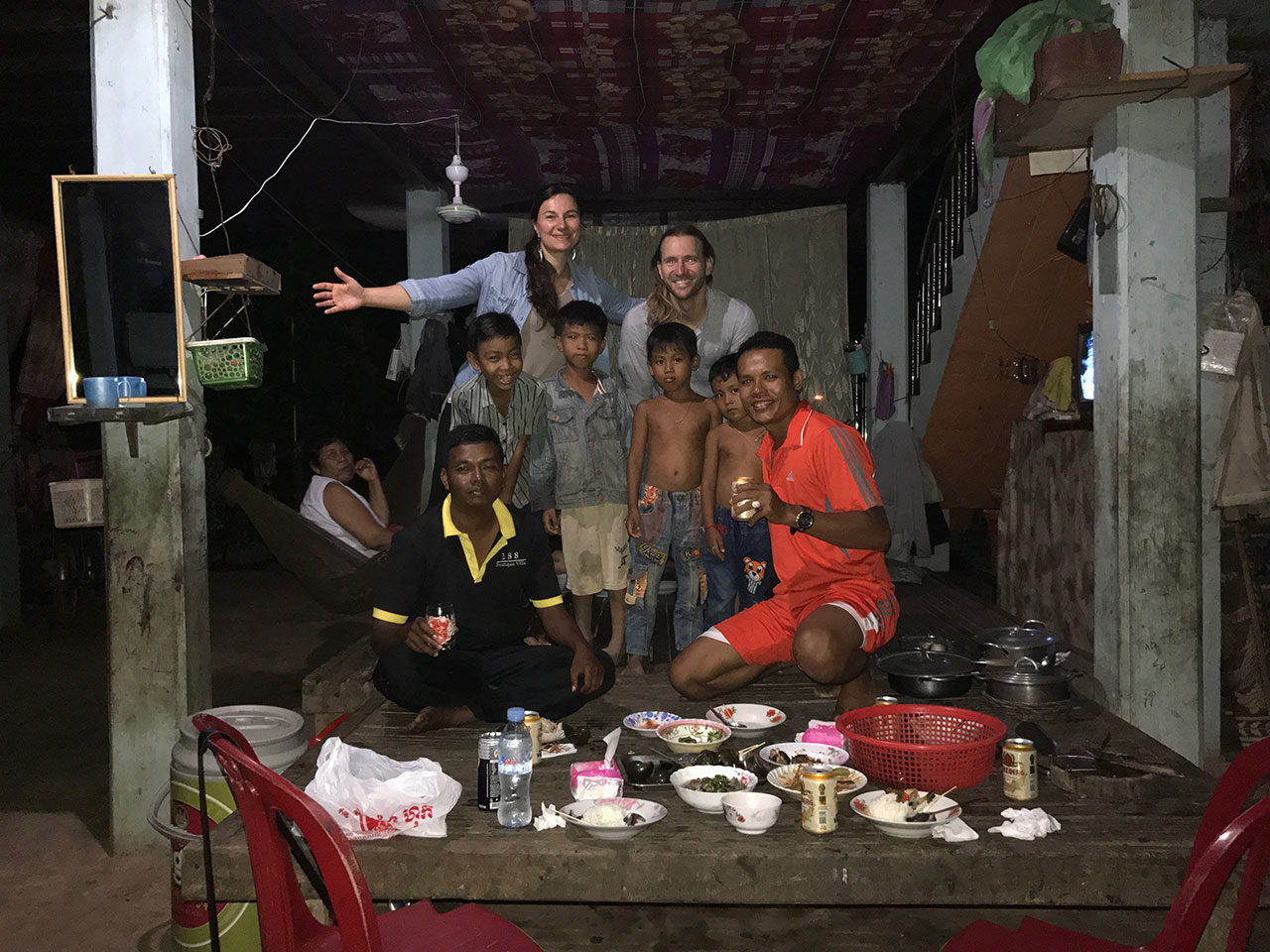 September || Hurricane Irma – Fujfilm Festival – PTW 3 – Back to SE Asia
Hurricane Irma
So, we flew back to Central Florida just in time for Hurricane Irma. And while it was a very powerful storm, we suffered very little damage in our area and thankfully I was in town to help my family prepare for the storm.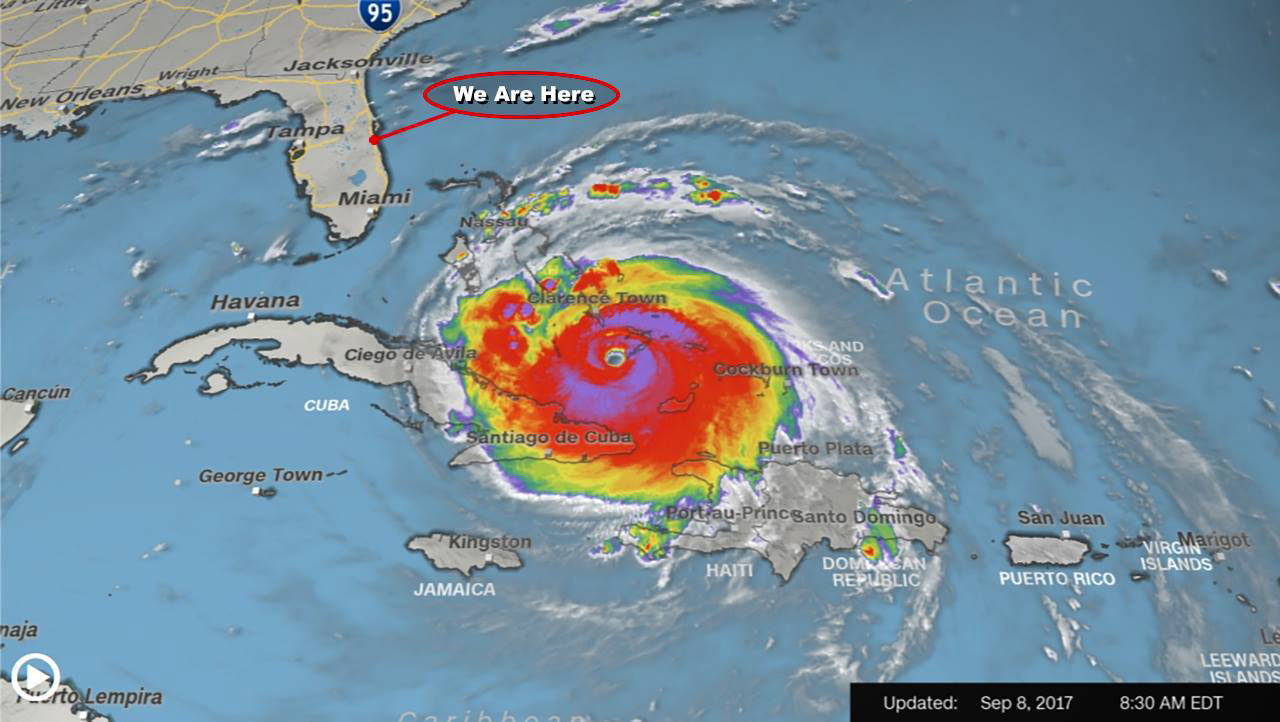 We're the blue dot in this image just before getting the category 3 winds.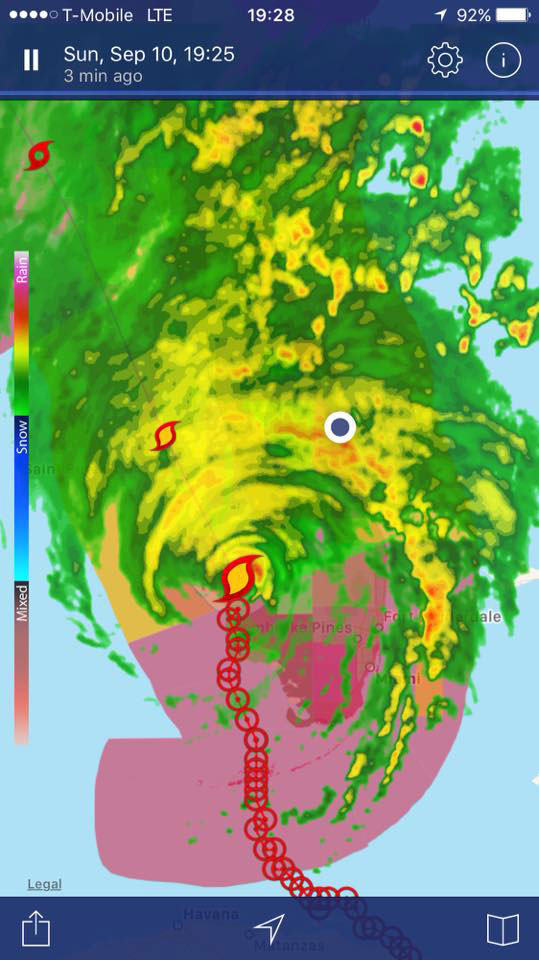 Fujifilm Festival
I had the pleasure of teaching a few workshops in NYC for the first annual Fujifilm Festival and it really was a spectacular event!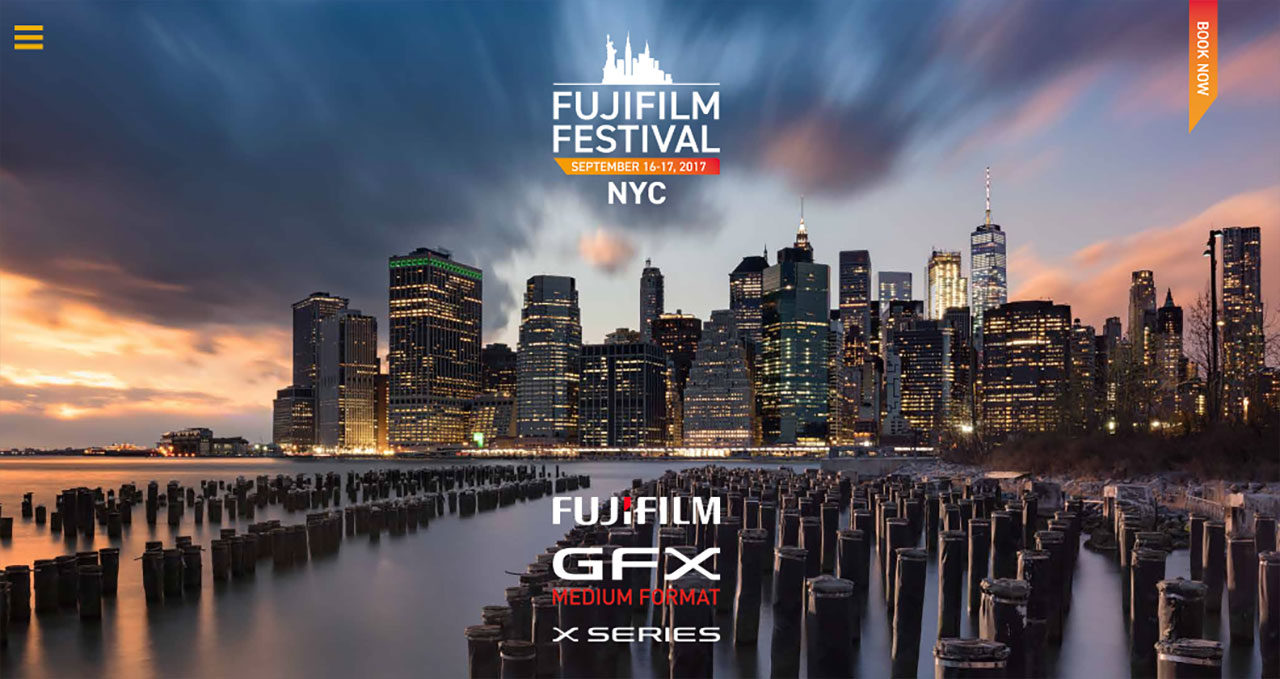 Photographing the World 3 Official Release
After almost a year of planning and production, we were proud to finally release Photographing The World 3. I think it's our best tutorial series to date!
South East Asia and Fujfilm Events
In partnership with Fujifilm, I embarked on an exciting workshop tour around the region. From Jakarta to Yangon, Singapore and Manila, it was an amazing experience.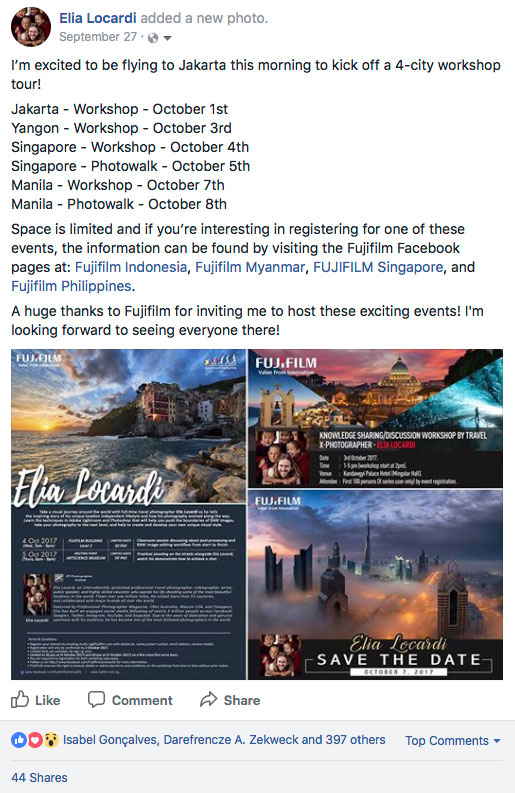 The best part of the entire trip was getting to meet so many wonderful people. A huge thanks to everyone for the love and support. It's so nice to feel such at home when I'm there!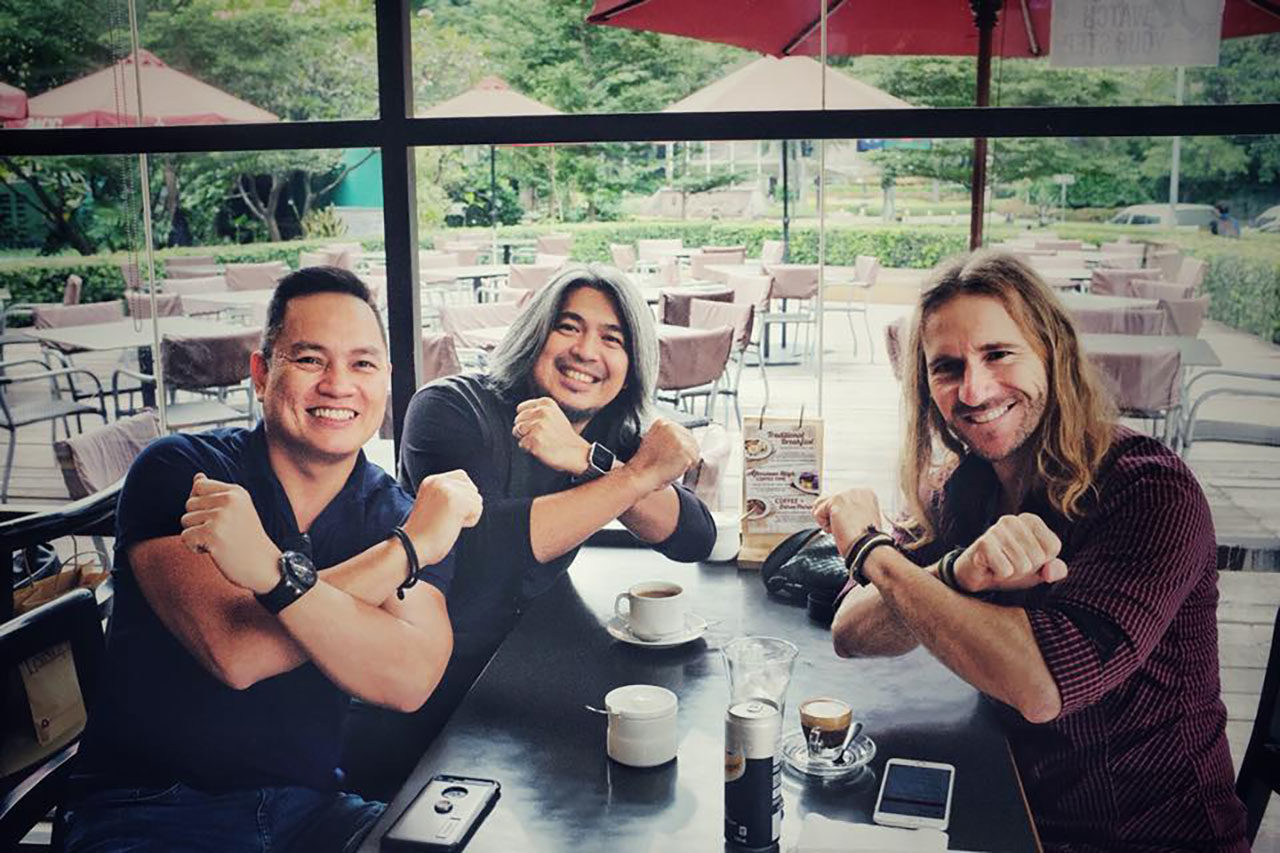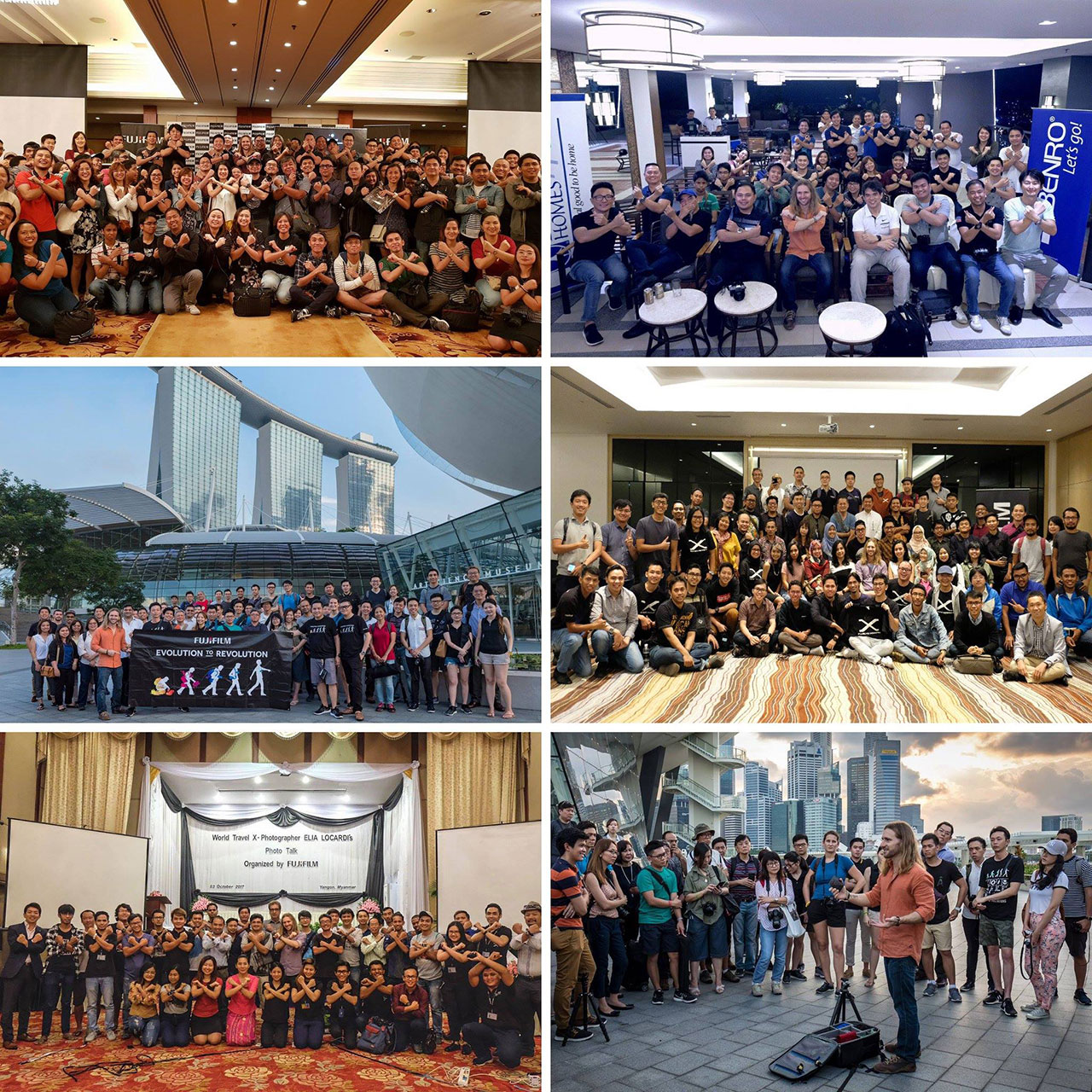 October || Adobe Max – Photo Plus Expo – Fine Art Printing
I was honored to be invited to speak at Adobe Max in Las Vegas. It was my first time attending and I was blown away by the production value. Next year it's in Las Angeles and I'm really looking forward to going back!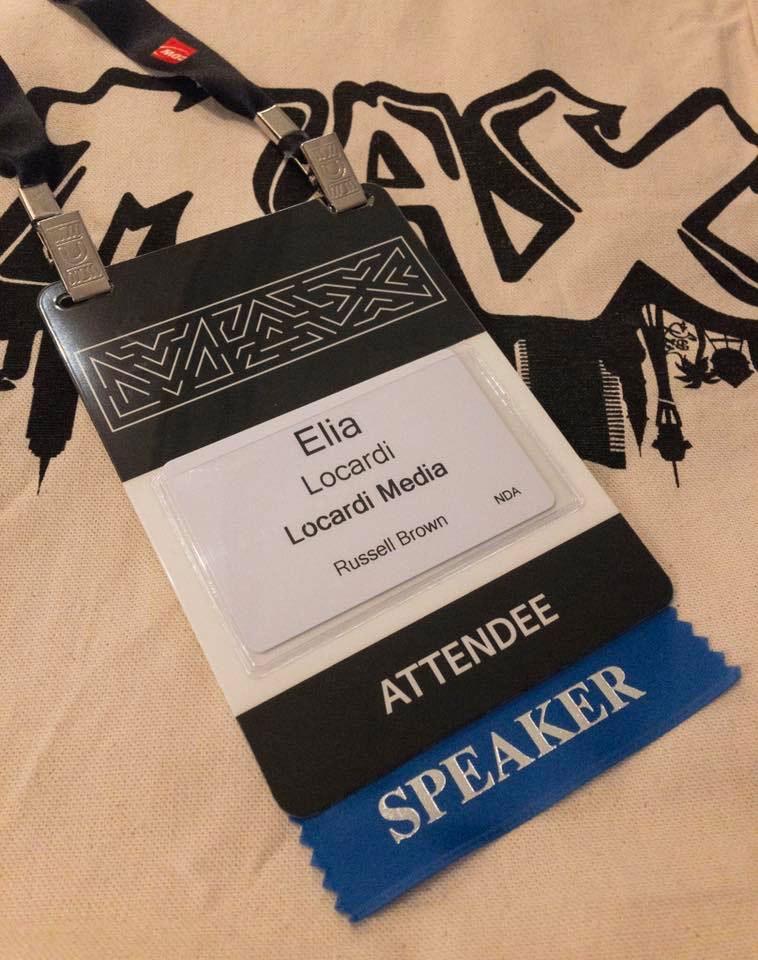 The best part of these industry events is catching up with good friends!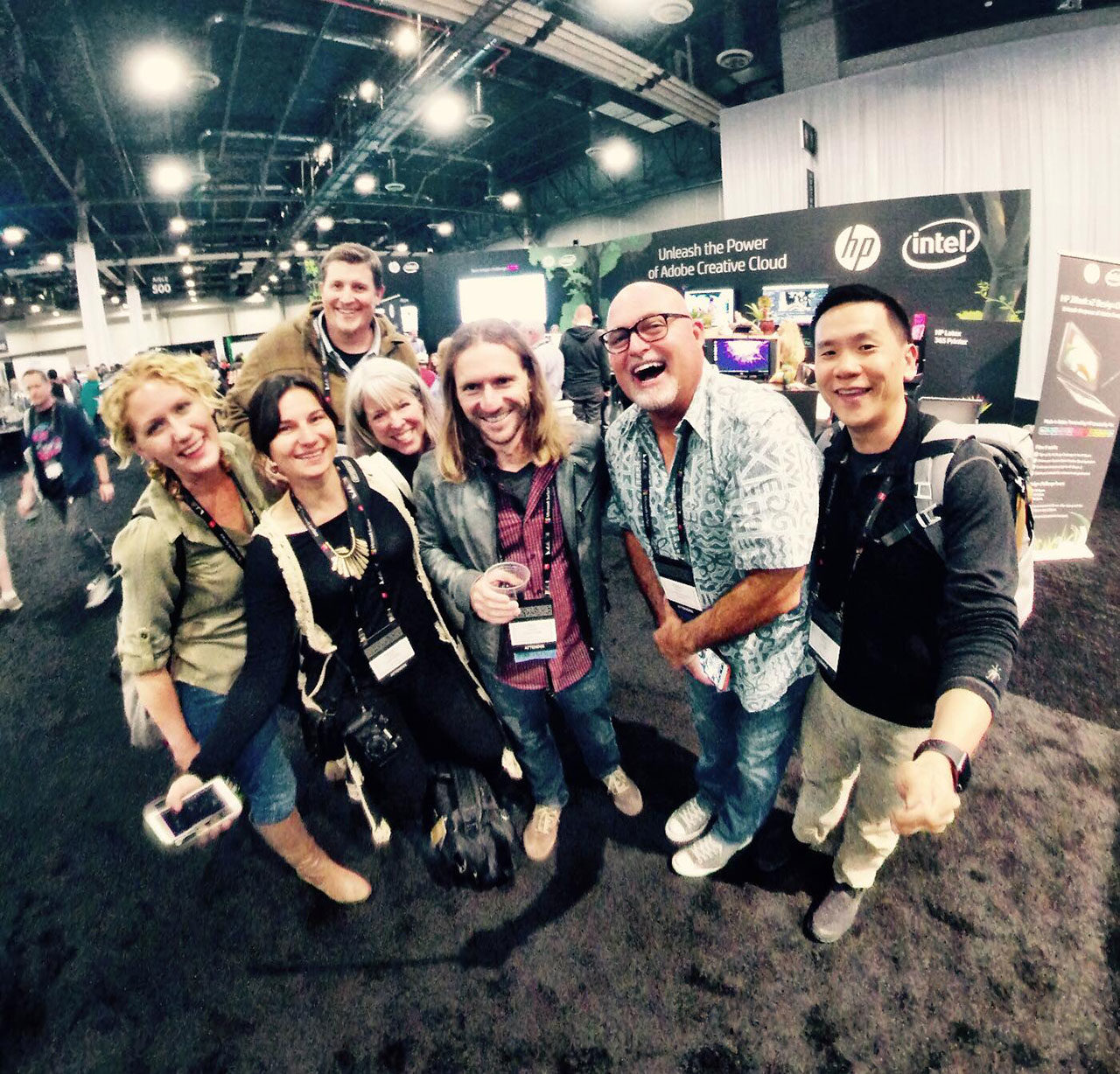 And the parties are amazing too!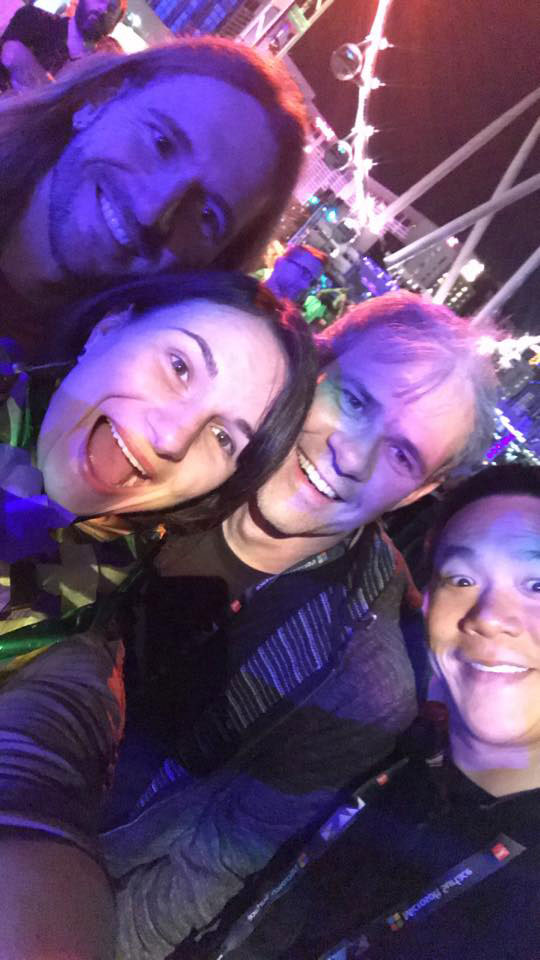 Of course, no October would be complete without heading to New York for Photo Plus Expo! I think it was the best year yet and it was really cool to see a few of my recent images printed in large format!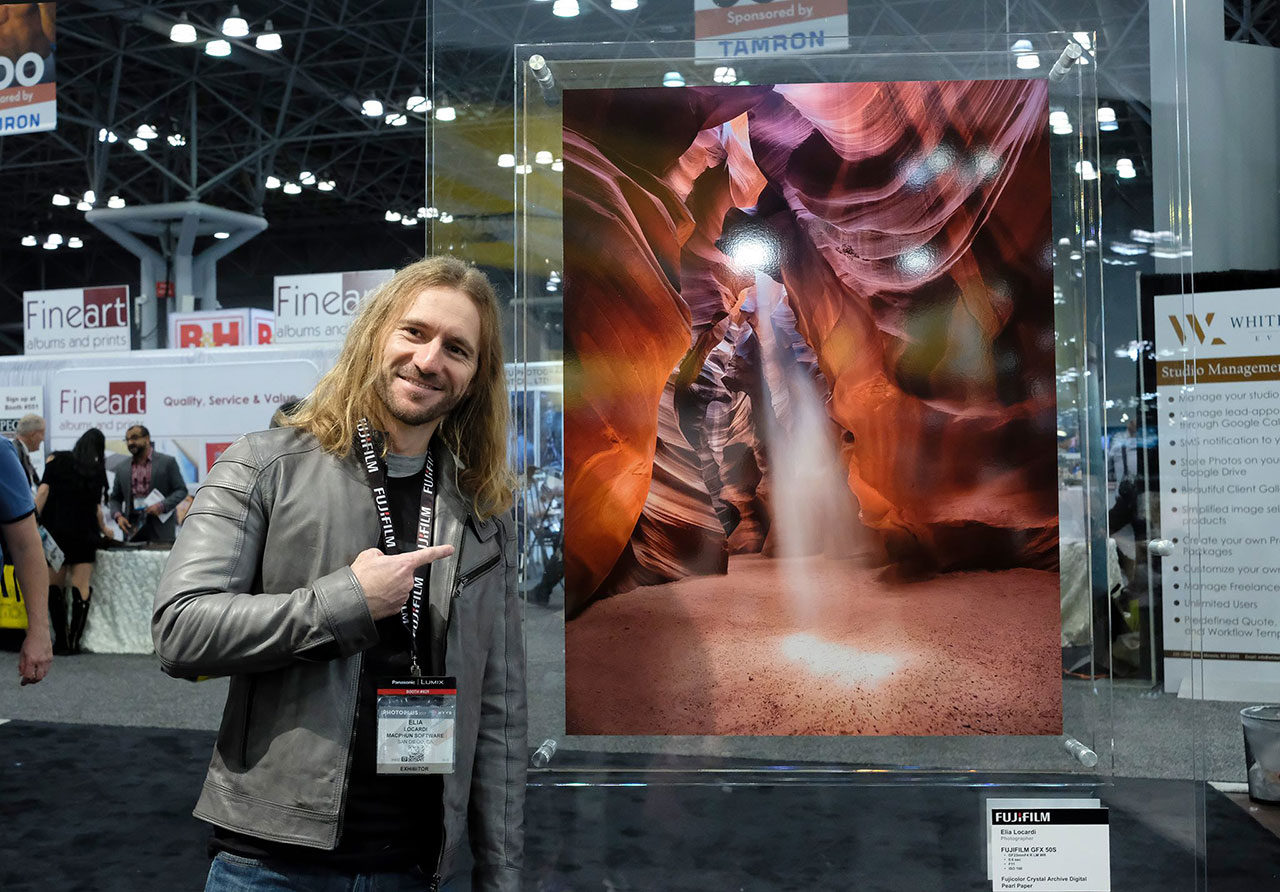 Speaking of large format prints, I also spend a few weeks researching and testing printing for the upcoming gallery exposition I was preparing for in Sharjah. It took me a few days to prep my files for 1.5 meter prints at 16bit ProPhotoRGB. They really came out awesome!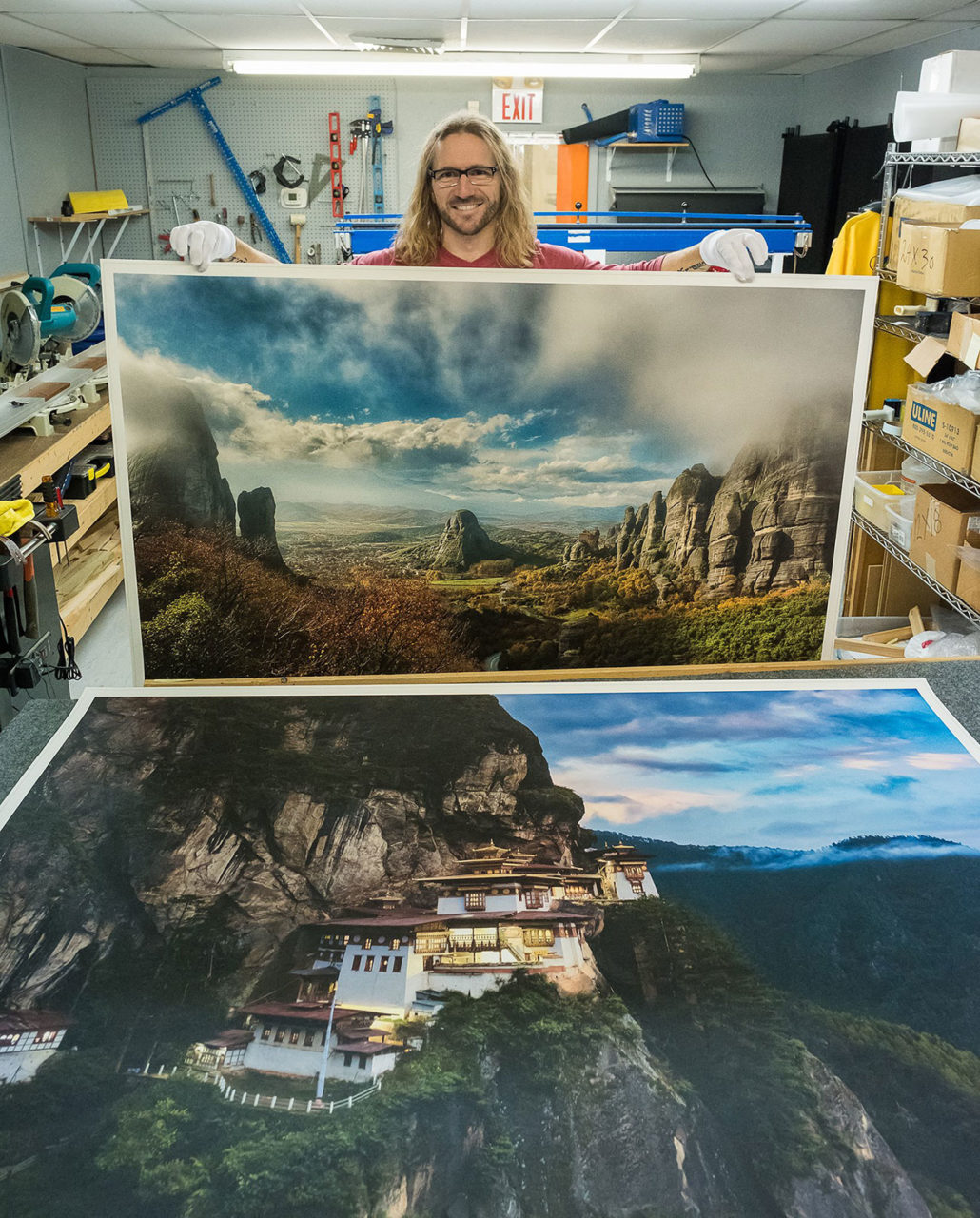 November || Iceland Dream Photo Tour – Exposure Photography Festival
It was really fun to kick off November with our annual Iceland Dream Photo Tour. I went fully prepared for all shooting scenarios.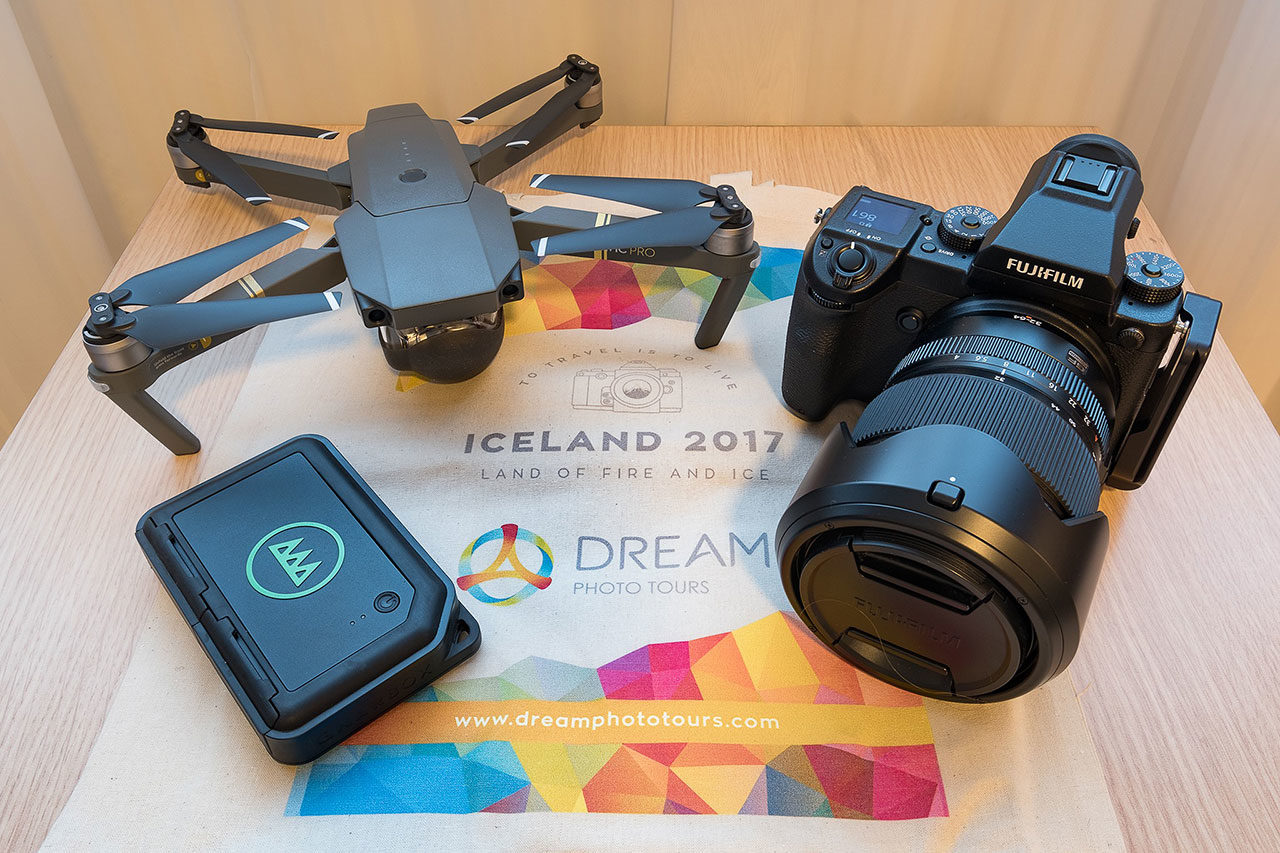 In a single word, the trip was incredible! We had two weeks of solidly perfect weather for photography as we circled the entire ring road.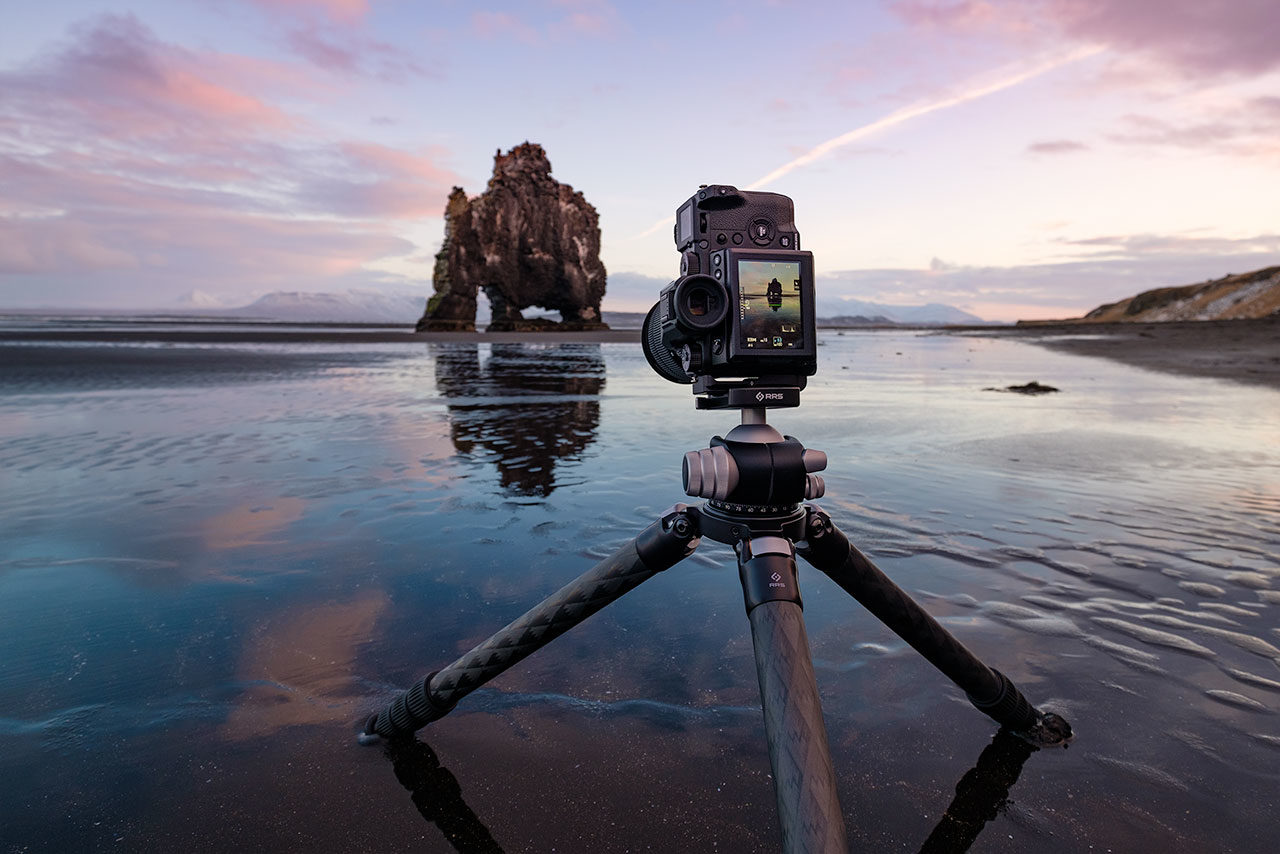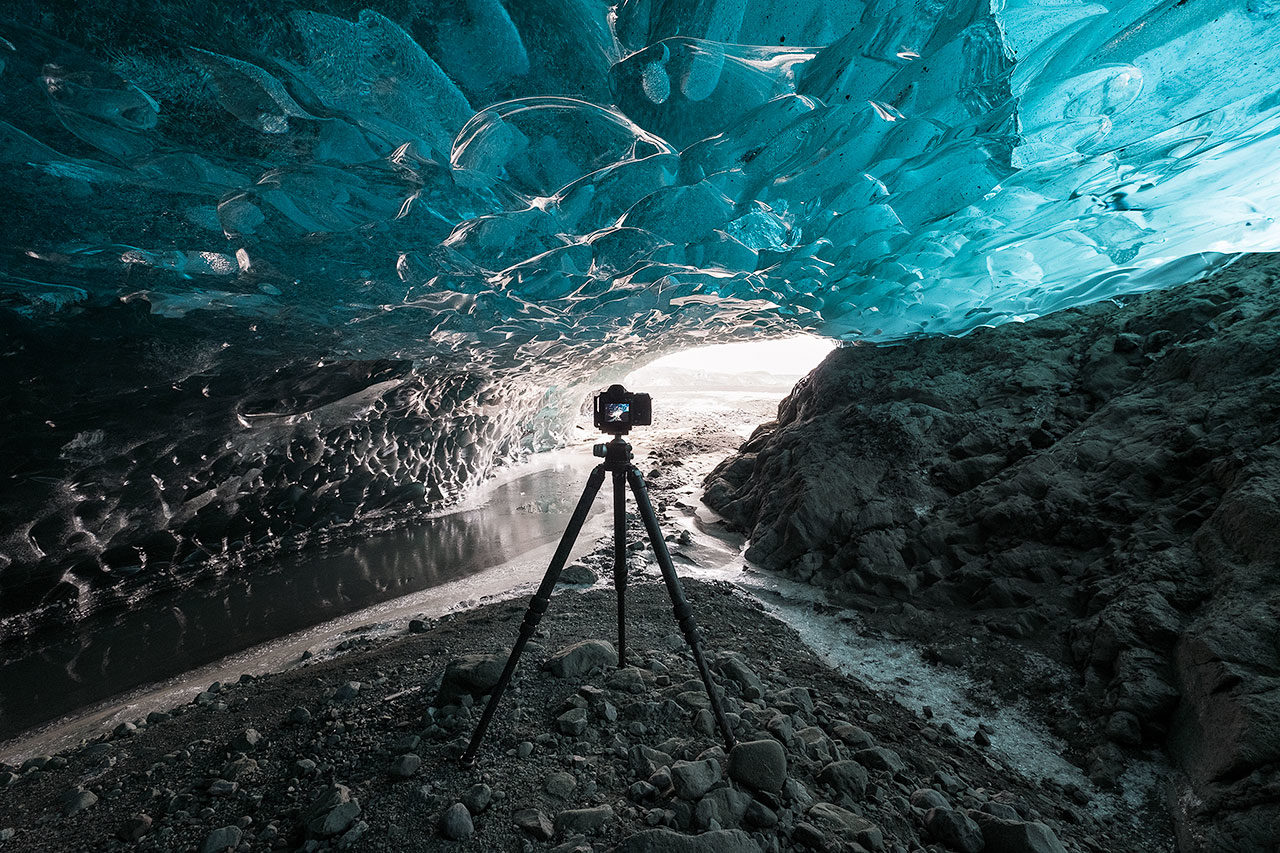 I'm just now starting to post process some of my images
Xposure International Photography Festival
Heading to Sharjah I was really excited about Xposure, and after being there, I can honestly say it was the best Photography Festival I've ever been to. From the stage talks to getting to see my gallery in person, to even getting to spend time with the royal family, it was incredible.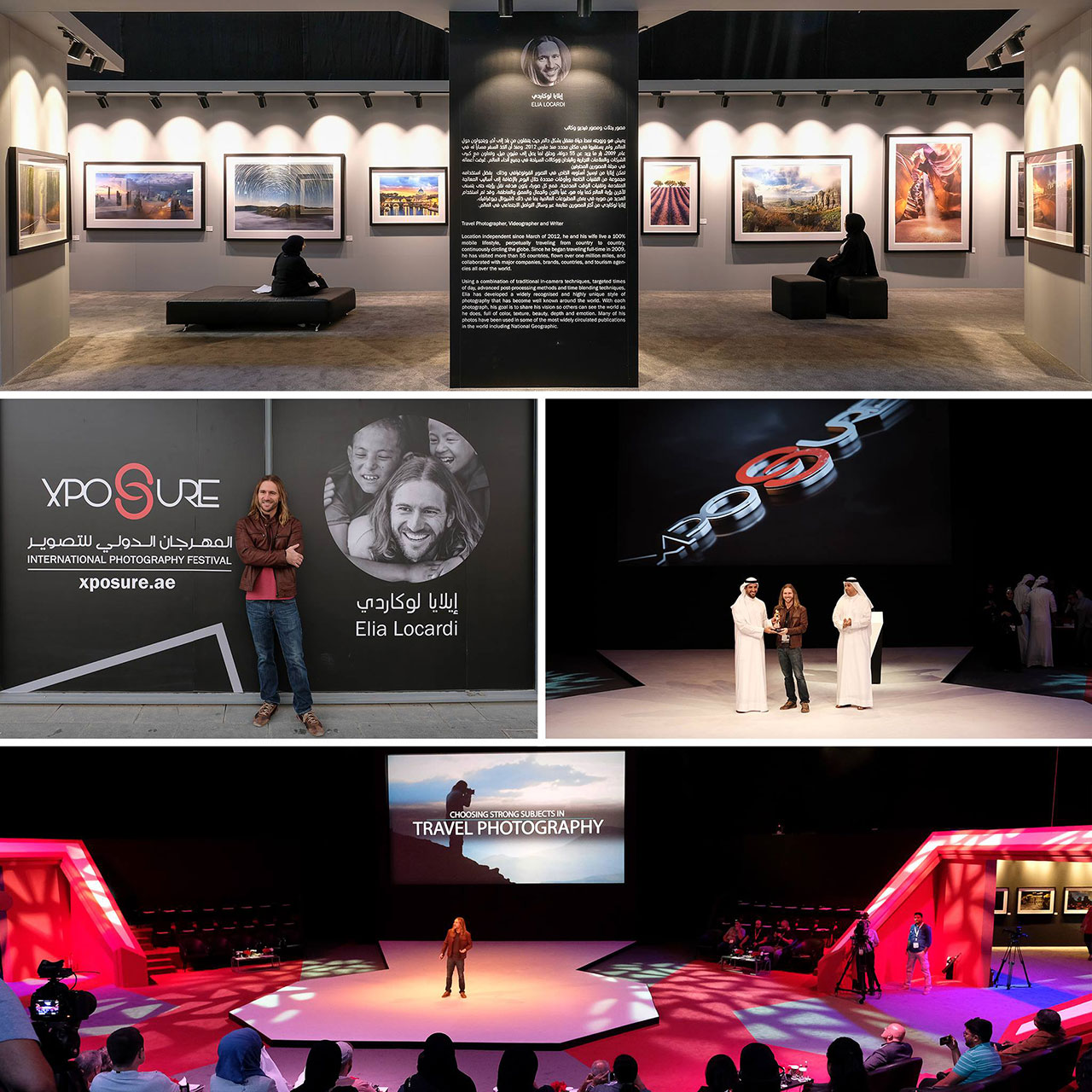 December || Exodus Aveiro Festival – Christmas with the family
Right from Sharjah, I spent 24 hours in Miami before flying to Portugal for the Exodus Aveiro Festival sponsored by National Geographic.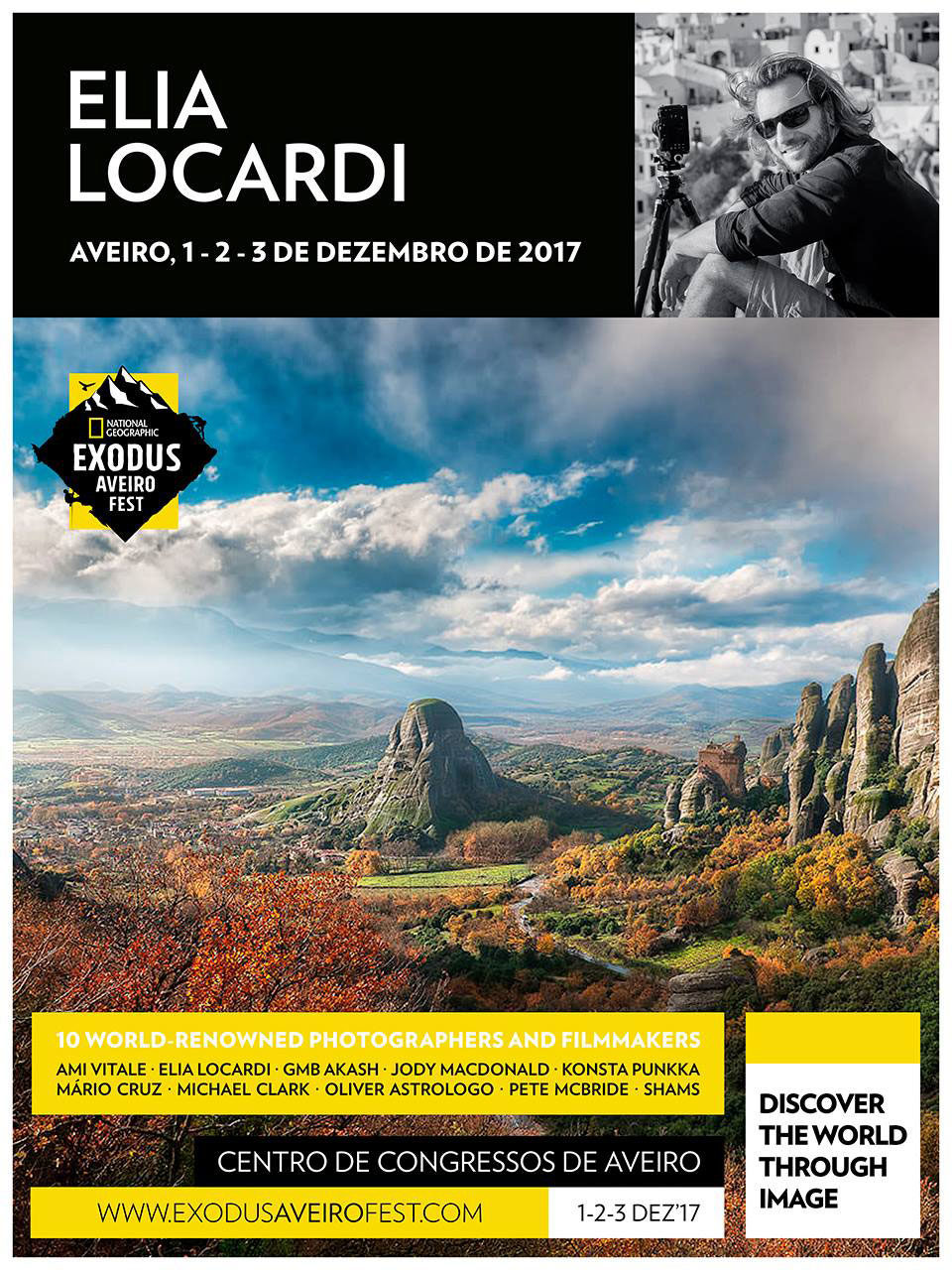 After spending two week in Portugal, I've fallen in love with the country and plan to spend much more time there in the future.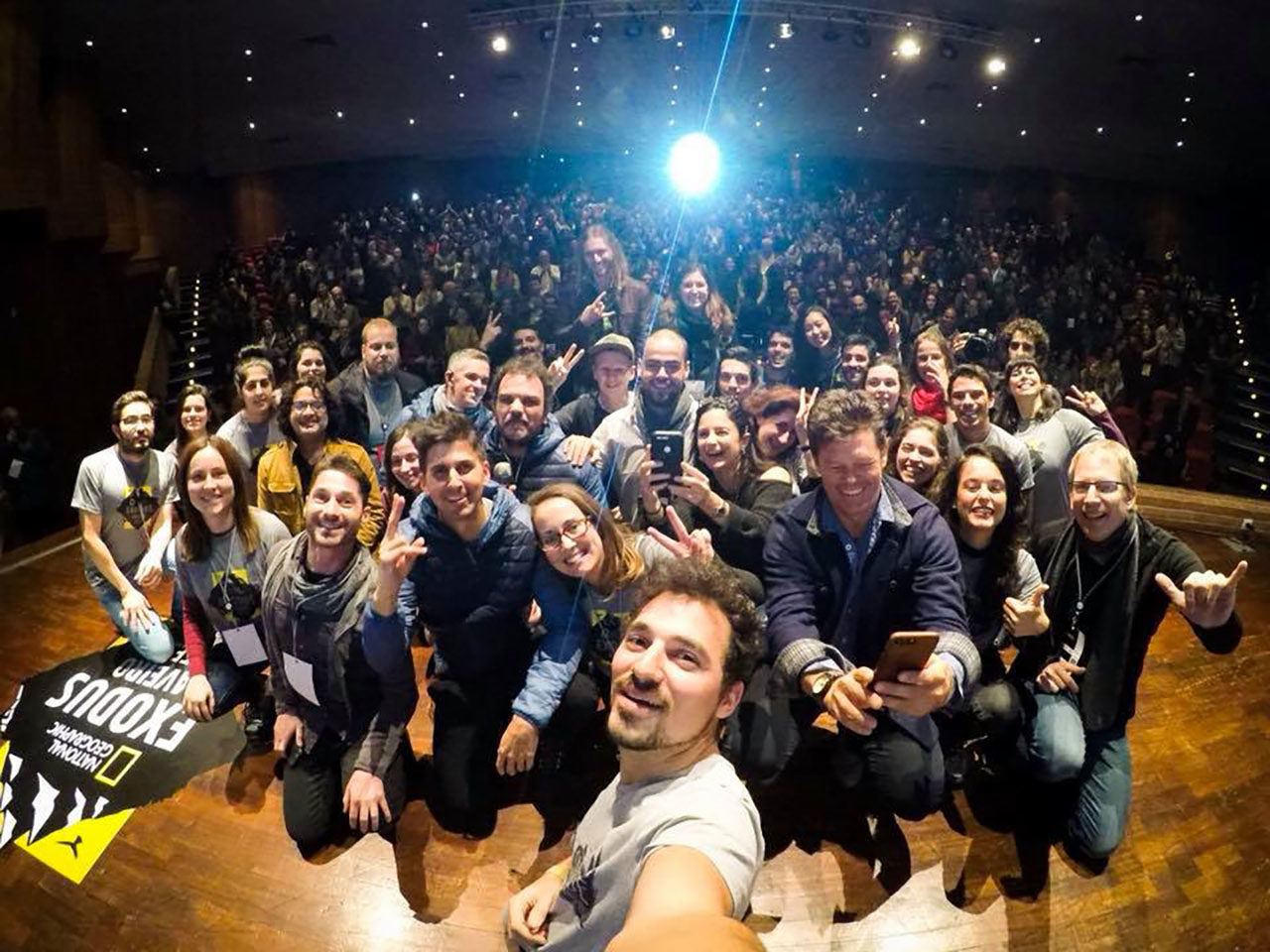 And now, as I write this post 2 days after Christmas, I've been spending two weeks recuperating from the massive year of events and travel. In the process, I've managed to finally acclimate to a single time zone. 🙂
Christmas with my family was really fun. I even helped my niece build one of her presents, a Barbie Dream House. She's actually a very good helper <3.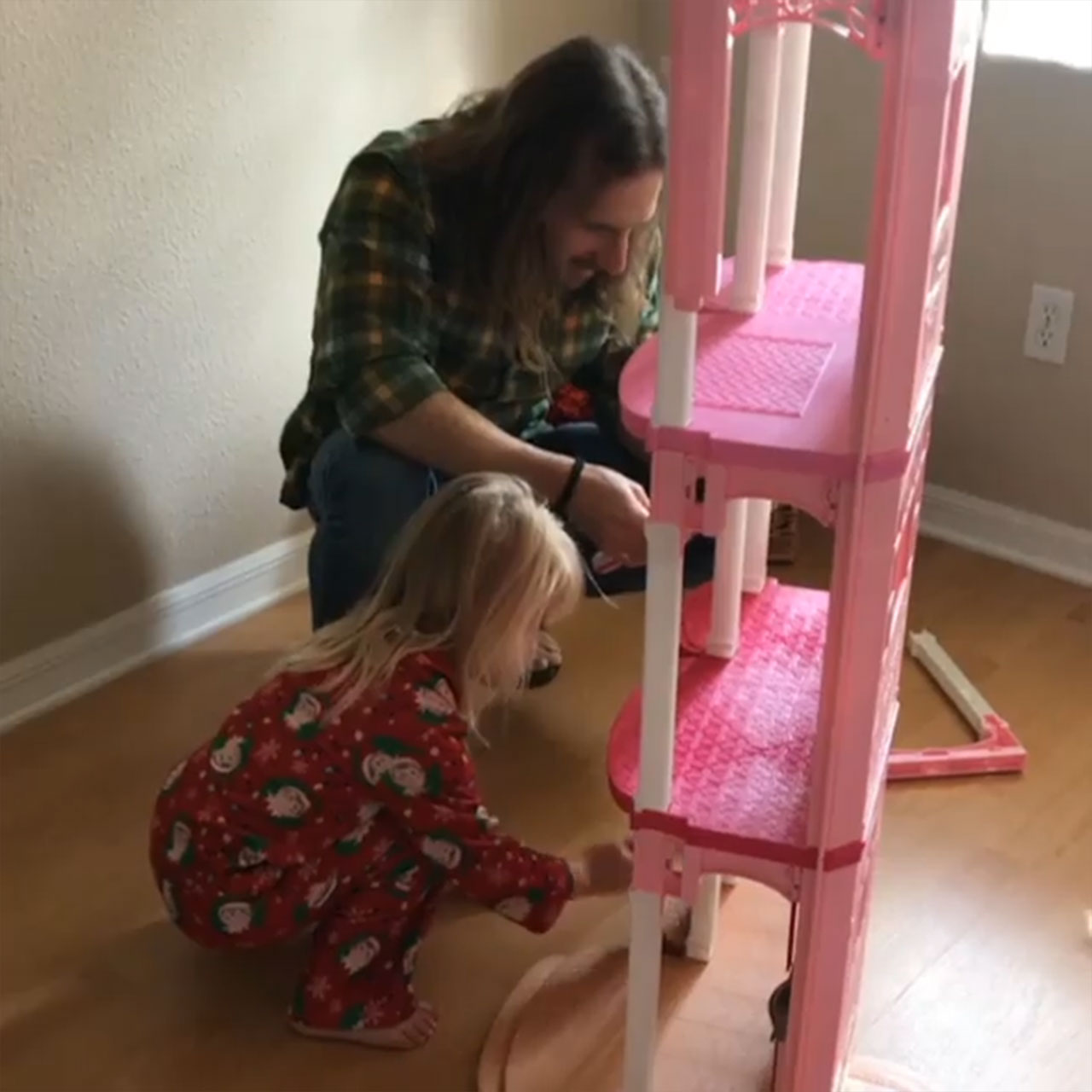 As for what's next? Let's just say that 2018 is looking to be even more amazing!
Now, another toast to 2017! Happy Holidays Everyone!!