jagged rocks and flip flops
It's true that I've been accused of wearing flip flops at inappropriate times. Formal dinners, fitness centers, corporate meetings… (OK, that last one was a lie but you get the point) — So anyway, when faced with a footwear decision yesterday, I thought heck, why not keep a good thing going? If nothing else, I may as well be consistent.
Fast forward a few hours and:
Hey, would you look at that. Awesome! All these rocks are sharp enough to slice through my feet. It's a good thing I'm wearing flip flops.
They say hindsight is 20/20. Well, hindsight was also wearing a burly pair of hiking shoes.
It didn't stop me from exploring this wild New Zealand coastline though. I just had to do it very slowly and extremely carefully. This shot for example, peaked my interest because of the murky green pool. I had to give it a closer look.
Technical Mumbo Jumbo:
– Nikon D700 – Nikkor 14-24 f/2.8@ 14mm f/5.6 Iso: 100
– 5 (handheld) Exposure Brackets (-2,-1,0,1,2)
– HDR Photography Processing & Tone Mapping using Photomatix Pro
– Blended in areas from the original exposure (see before and after to find them)
– Post Processing & Color Correction in Photoshop
– Sharpened Edges with Topaz InFocus
– Enhanced detail with Nik Software Sharpener Pro
– Got my flippy floppies.
Daily Banana – The Jagged Coast
(move the slider to compare before and after)
[beforeafter]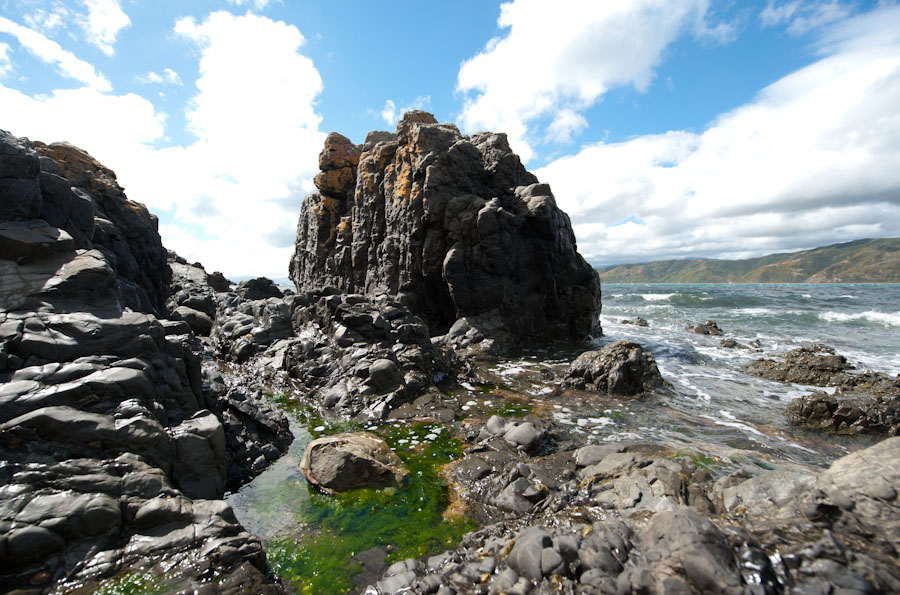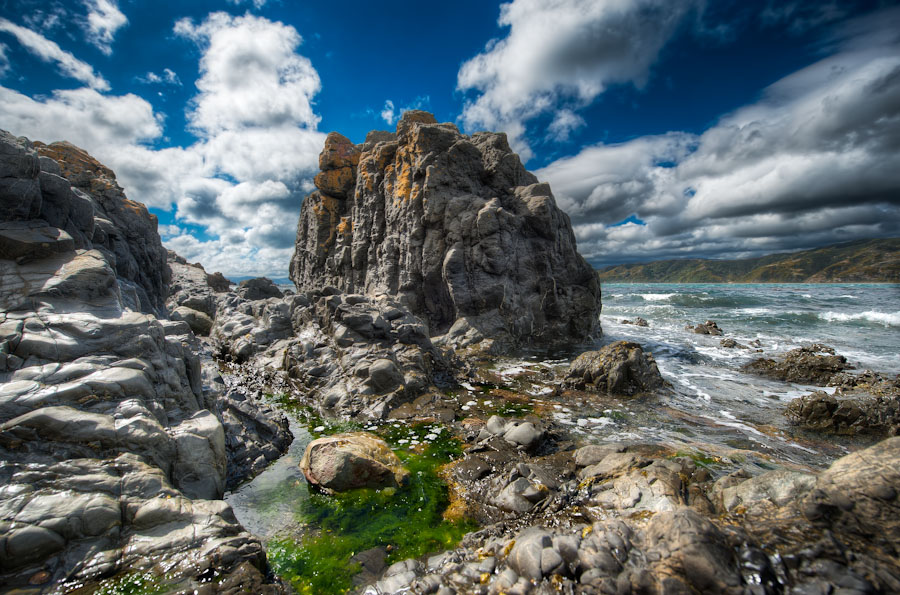 [/beforeafter]