Recent Publication || Photoshop User Magazine || July / August 2012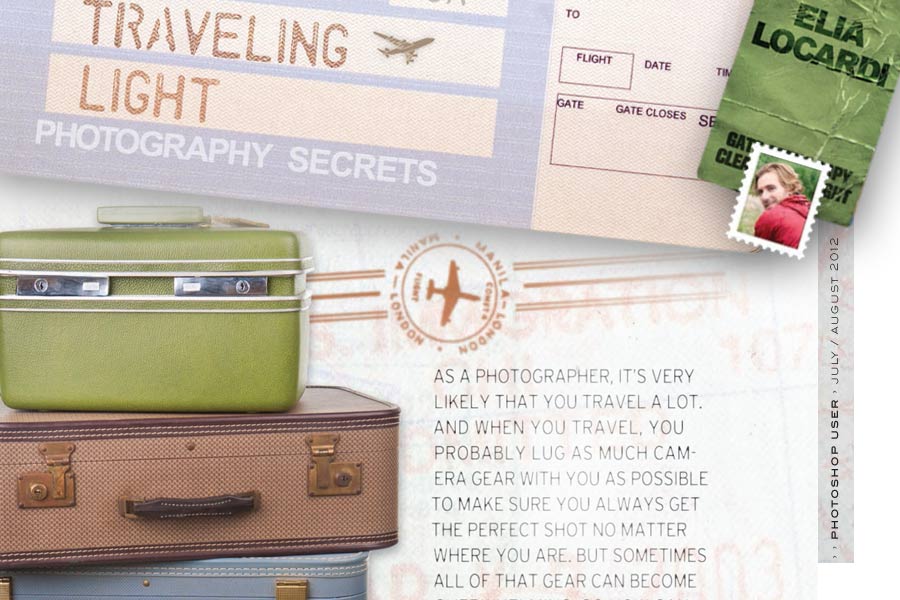 I was recently published in Photoshop User Magazine in an article about Traveling Light as a Photographer. They were also kind enough to let me post the entire page.
The funny part is that at the time I wrote this article, I had flown nearly 400k miles with my Think Tank Bags, Cameras, and Computer Gear. Looking back now, that was just shy of 100k miles ago. Wow does time fly when you fly. (couldn't resist the lame joke) 😉
It's also worth noting that I've added some new gear to this list but I've kept the same bag configuration. When I planned out my 100% mobile lifestyle, I knew that my collection of gear would evolve over time. I made sure to purchase bags that were fully modular and that could be reconfigured on the fly.
National Association of Photoshop Professionals (NAPP) and Photoshop User Magazine are great resources for photographers and designers.