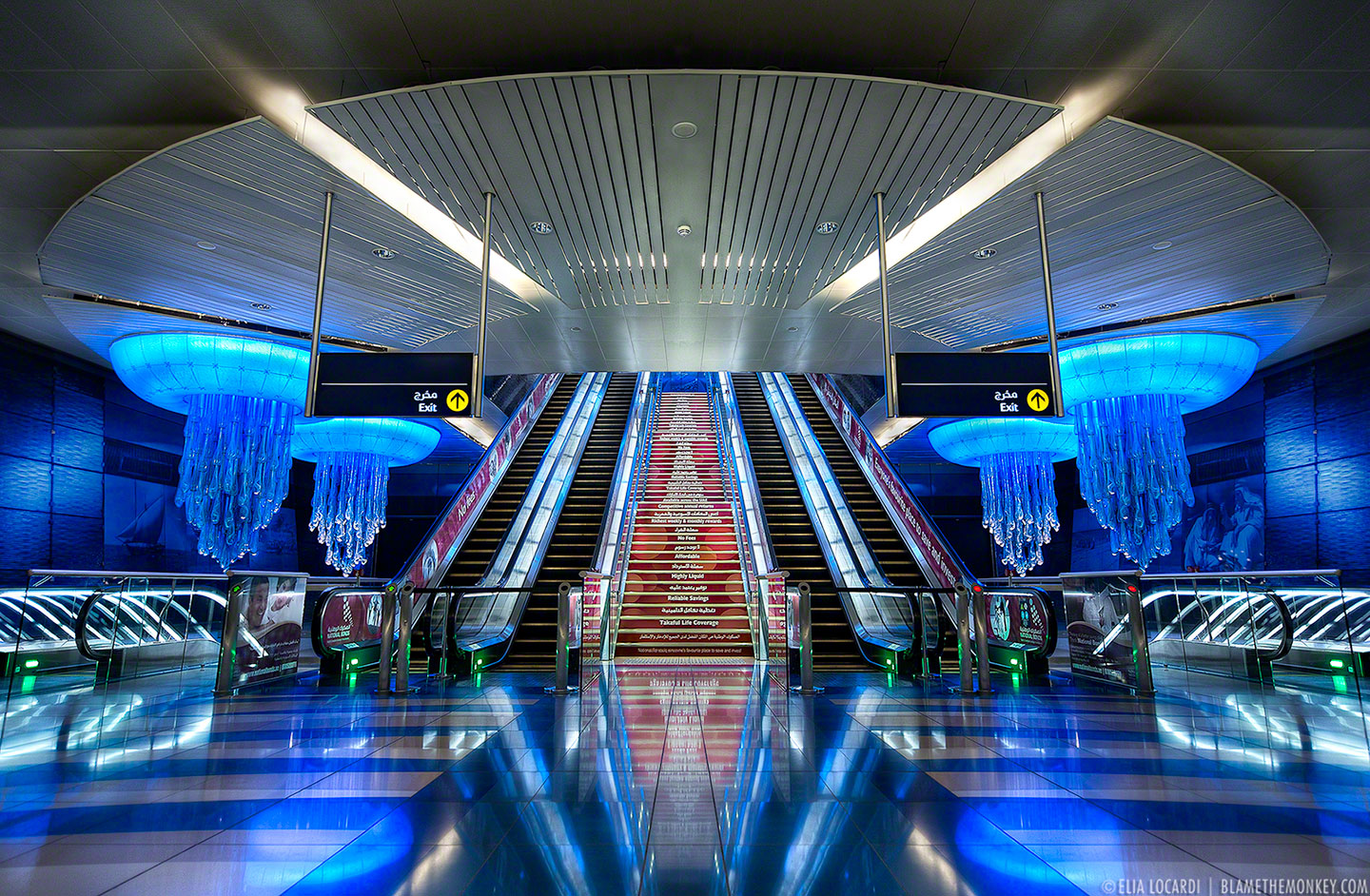 Last Friday when I left Dubai, I wrote a little teaser about my trip being a complete success. I also said that I was able to shoot my primary objective. Well, here it is: The Hive Mind — And yes, it's a Handheld HDR =)
Last week's trip to Dubai was not only scouting locations for a future visit, it was also about experimenting with some of their strict photography policies. While they've been getting noticeably better about it over the past few years, they still get all aggro about certain things. Unfortunately, using a tripod is still one of those "things". Especially in the Metro Stations where up until recently, any DSLR style camera was forbidden.
Dubai is just one of those places where you have to (in a sense) always be aware of the rules. Strict Muslim governments have a way of keeping tabs on everything that goes on. Even if you think you're all alone, there is always someone watching, if not in person, then via surveillance.
Throughout a number of encounters with security people — some of which were just casual conversations — I found that most of them are very polite and helpful. They're not really trying to bust you, rather they are trying to keep you from getting busted. If the real police come, things can quickly make a for the worse. They will all tell you that Dubai has some "Funny Rules."
Don't get me wrong. I always bend the rules as much as possible, but in the Dubai Metro Stations it's simply not worth it. There are literally cameras and police everywhere. I was left in a situation where I had no choice but to shoot this HDR Handheld.
Here are 6 Tips to help you get the best out of your Handheld HDR Photography.