Since 2011, we have stayed in dozens of apartments and hotels in 30 countries around the globe. Given that experience, we thought we'd put together a review for you of airbnb.com, the main site we use when booking apartments.
Being location independent certainly has its benefits, but even we crave that sense of home now and then. So, whenever possible, we try to find apartments to stay in rather than hotels. Not only is it sometimes a cheaper rate than a hotel, it also allows us to do things like cook our own meals and make our own espresso, for example. All these little things add up to big savings when you compare them to the prices of eating out and buying coffee somewhere. 250 grams of ground espresso costs less than a double latte at Starbucks, just to give you an idea.
It's also good to point out that sometimes it can just be simpler to stay in hotels. For example, when you're not staying in a location very long—less than 3 days or so—it's usually faster and easier to check-in and out of a hotel. With apartment stays you will also have to clean at least a little bit before leaving, which can take extra time. You also may need to coordinate key pickup and dropoff with the Host, which isn't always a speedy process.
When we coordinate our accommodations we generally check pricing and availability on numerous sites before deciding where to book. If there are too few apartments available in a specific area or if they are priced too high, we'll go ahead and book a hotel stay instead. Since we travel full-time, we're always looking for the best deal out there, and over the past few years, we've found some extraordinary ones.
Wherever you end up, we wish you the best of luck in your adventures around this little green and blue planet!

This is the site we use most often for apartment hunting and it's rapidly growing in popularity. Anyone can list their apartment or spare room on Airbnb.com, so new listings pop up all the time in countries throughout the world. You can usually find apartments or private rooms available, but it's recommended to book things a month in advance, so you can get the location and price that best suits your needs.
Once you use airbnb.com a few times (and leave the apartments in good condition), you'll begin to get reviewed positively and build up a nice little reputation, making you more attractive to potential hosts. Don't worry if you're just getting started, you'll still be able to book places, but the more you use it and the more positive reviews you have, the better you'll appear to potential hosts. We've even been able to get cleaning fees and security deposits waived because of our numerous positive reviews.
Hosts and Guests are subject to the same reviewing system, which can be very helpful, giving you an idea of other people's experiences during their stay. As you read the reviews, bear in mind that people's expectations and requirements for comfort will vary greatly. So, if a place has a mix of good and bad reviews, I won't always put as much weight on the bad reviews. Use your own discretion though when interpreting the reviews of the apartments.
General Benefits of Apartment Stays:
Comfort and privacy of an apartment
Ability to cook your own meals and make your own coffee, especially the coffee part, with ease
Rates can sometimes be found that are lower than Hotels
A chance to stay in unique spaces
Hosts can be flexible and some are willing to negotiate on the price
You can get personal suggestions on things to do, places to go and to eat from a local's perspective
Some places have secured wifi connections
If traveling in a group, apartments can  accommodate a larger number of people, reducing costs per guest
Hosts are sometimes more flexible with Check-in & out times than some hotels, but this varies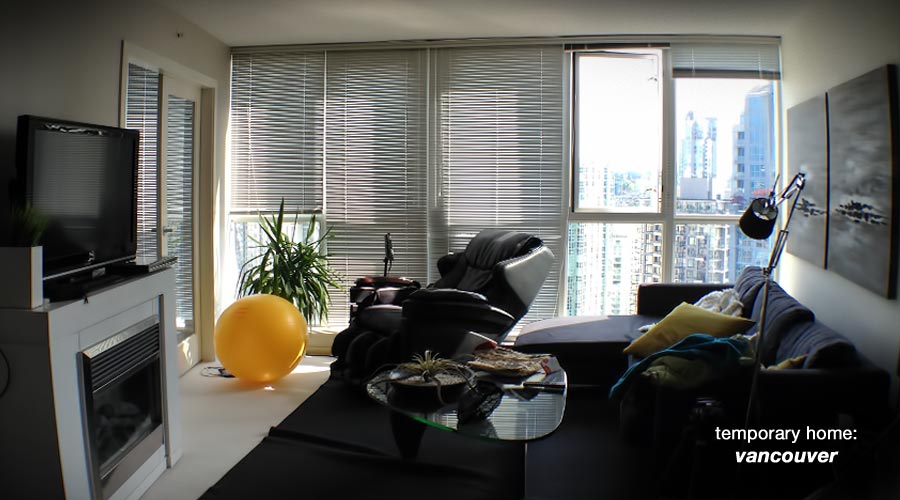 Large, worldwide, network of apartments
Simple, easy to use interface
Good, authentic, person-to-person review system for both the renter and the host
You can usually find exactly what you want and in some of the best areas of town
A lot of the apartments are in quiet residential areas, away from the tourist centers, which also reduces the price of just about everything
Integrated messaging systems allows contact information for the guest and host to remain private until the booking is completed, protecting both the guest and the host
24/7 Customer Service – Their customer service team is available 24/7 and from any location in the world, via phone, email, and live chat, writing in 16 different languages and speaking in six
There are policies in place that protect both the guest and host
Payments are secured by Airbnb and not disbursed to the host until 24 hours after you check in, in case there are any issues or difficulties
Anti-fraud Systems – Their advanced, proprietary back-end tools weed out fraud and work to keep the community safe from scammers
You have to pay in advance when you secure the booking.
It can take more time to book because you have to connect back and forth with the host and some are slow to respond (unless they offer an "instant book" option, as some do)
It's a rare occurrence, but there's a possibility of last minute cancellations
Cleaning & airbnb Fees in addition to rental rates (not all hosts charge a cleaning fee)
If something breaks during your stay you could be held responsible, but it's at the host's discretion
General Tips for Booking Apartments
Start Looking Early – Book as far in advance as possible & reasonable. We typically prefer to begin arranging apartments a minimum of a month in advance. This gives you the best opportunity to get the place you want, in the location you want, at the best price. The longer you wait, as a general rule, the less that will be available. Now of course this will vary greatly from city to city. Some locations will have a large amount of listings available, while others will have very few. So use your best judgement when deciding your deadline to book. In addition, if you are going to photograph a special event or festival, start even earlier, as places will become fully booked and prices will typically be higher around these times.
Cast A Wide Net – Start by initially massaging hosts for multiple listings that you are happy with. We will usually find around 4-5 properties we're happy with and message all of the hosts with availability inquiries. Because you are dealing with individuals, every host will have different levels of interaction on airbnb and via email. Some may not update their calendars frequently or be as responsive as others, so it can sometimes be a bit of a slow process, with back and forth before you do the actually booking.
Be flexible and willing to give a little on your requirements – Sometimes you may not find "exactly" what you're looking for but if you're flexible you'll find something that will fill your needs, just maybe not every one of your wants. It's also better sometimes to give up a little on comfort in the apartment to be close to the shooting location you want to visit. Early morning and late night shoots make proximity to the spot a BIG bonus, so keep that in mind.
Here are some additional sites we use when booking accommodations, in addition to airbnb.com, while traveling abroad.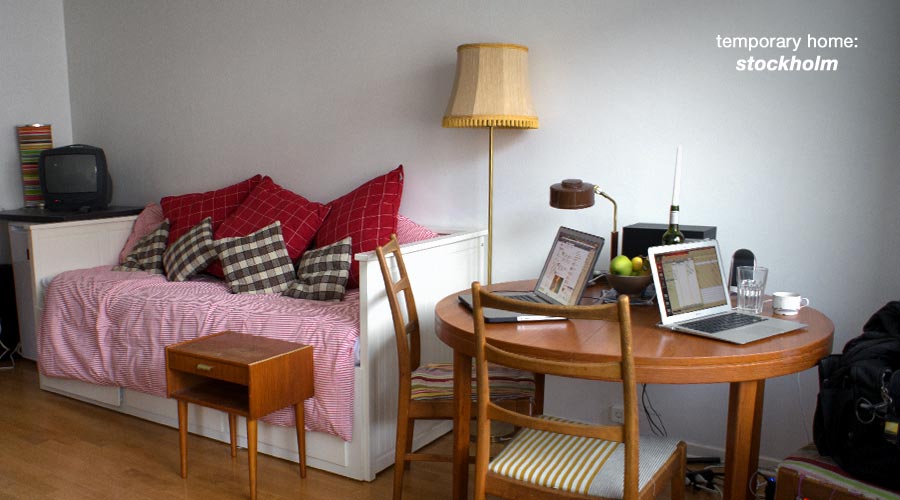 Apartment Stays:
Hotels, B&Bs & Hostels: