make the time
Caution: (the following description contains NO sarcasm. read at your own risk.)
Venice is my favorite place to go on a photo walk. No matter where you go, there is always something unique and beautiful to see. Being such a small & compacted place makes it ideal for a day trip too. However, if you plan on doing some photography, make sure to stay a little longer and observe the city during different times of day. You'll be surprised how much the lighting conditions will change, sometimes hour by hour.
Here you see the light of the late afternoon. A sun, hung low in the sky, not quite casting golden tones, but still casting long sharp shadows and highlights. It's a great time of day to capture vivid colors, contrast, & dramatic lighting.
Check out some other HDR Photos from Venice.
Technical Mumbo Jumbo:
– Nikon D3 – Nikkor 14-24 f/2.8@ 24mm f/2.8 Iso: 100
– 5 (handheld) Exposure Brackets (-2,-1,0,1,2)
– HDR Photography Processing & Tone Mapping using Photomatix Pro
– Post Processing & Color Correction in Photoshop
– Sharpened Edges with Topaz InFocus
– Enhanced detail with Nik Software Sharpener Pro
– Forgot to take my sarcasm pills
Daily Banana – Light Of The Late Afternoon
(move the slider to compare before and after)
[beforeafter]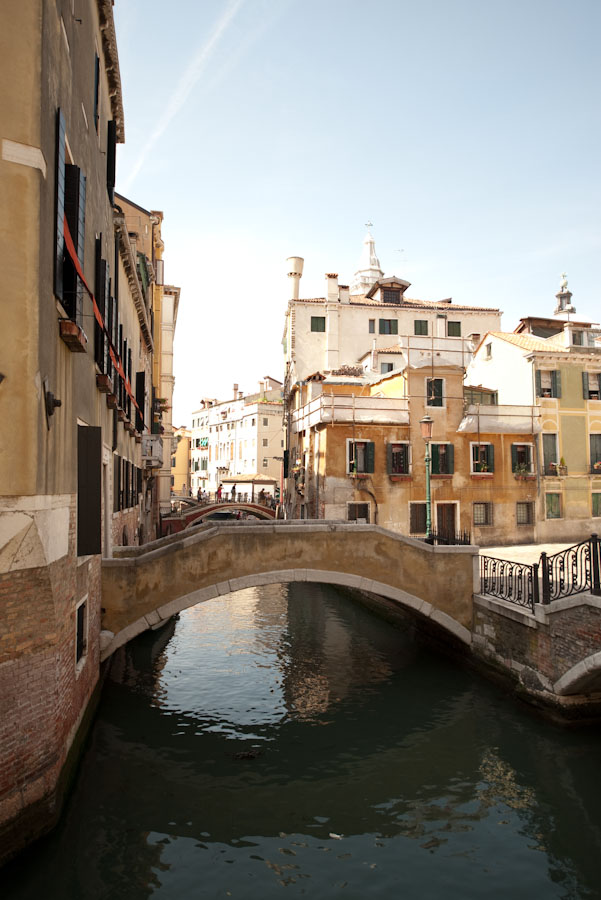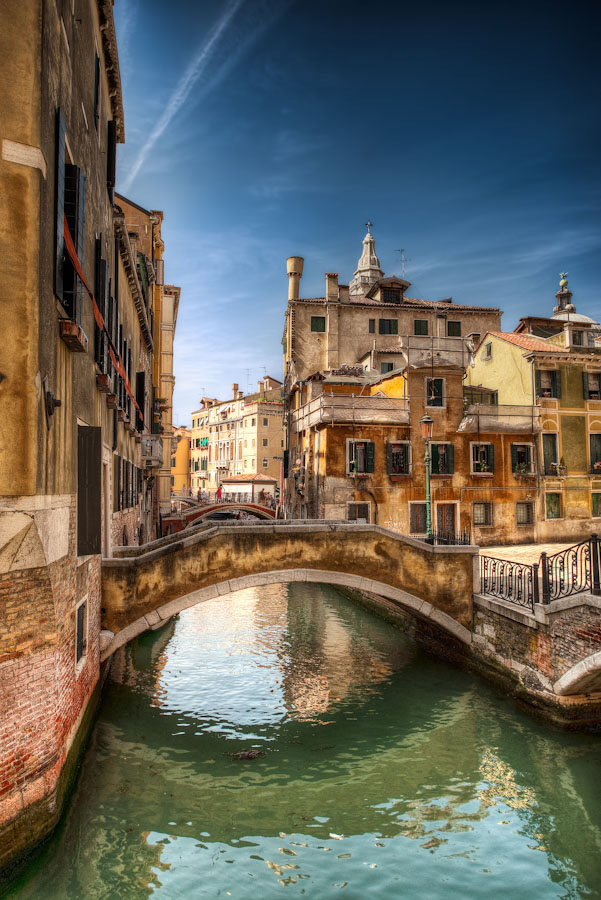 [/beforeafter]