First of all I would like to take this opportunity to thank each and every one of you for the continued support with comments, likes, plusses, tweets, and shares. It has been an absolute pleasure to share these photos and experiences with all of you and please know that you've all helped make 2014 a truly wonderful (and memorable) year.
And now, a toast to 2014 and may 2015 bring each of you closer to your dreams! Here's to wonderful time ahead!
2014 | A Year of Truly Wonderful Experiences
Last year, when I spoke about 2013, I said that it was the most incredible year to date. Looking back, it's incredible to see how much our lives have evolved, business has developed, and how the experiences of 2014 have caused me to grow in profound and positive ways. It's difficult to put into words how much has changed for us this year as we've settled into our third year of being 100% location independent. It's been a wild ride and along the way, 2014 confirmed for me that passion, hard work and dedication will never go unrewarded.
This post is a collection of my favorite moments, my favorite photos, and my favorite memories of 2014. Looking back over everything that's happened this year, it seems to have passed so quickly that it's honestly hard to believe it's already over!
Travel Stats
Needless to say, Naomi and I traverse the globe quite a bit! Although we managed to take 20 less flights this year as compared to 2013, we also managed to fly 35,000 more miles as well. Looking back, this is directly due to the fact that most of our flights were long hauls averaging between 8 – 12 hours. It's a good thing I love to fly! 😀
Miles Flown: 179,122
Hours on an Airplane: 390.5
Flights Taken: 62
Countries Visited: 25
Cities Visited: 85
January
---
HAWAII – FLORIDA – SYDNEY – SINGAPORE – KUALA LUMPUR
---
Hawaii
We rang in the new year with a little R&R in one of the most beautiful locations in the world, the beautiful Hawaiian Island of Kaui— a place that has been on our bucket list for very long time. Initially, I had big plans to photograph the island but with all of the events of 2013 stacking up, I decided to take some much needed time off.

Chickens, chickens, everywhere!
Naomi and I were surprised to see that, with the lack of predators on the island, there are literally thousands of chickens. You couldn't go anywhere without seeing some of them pecking about.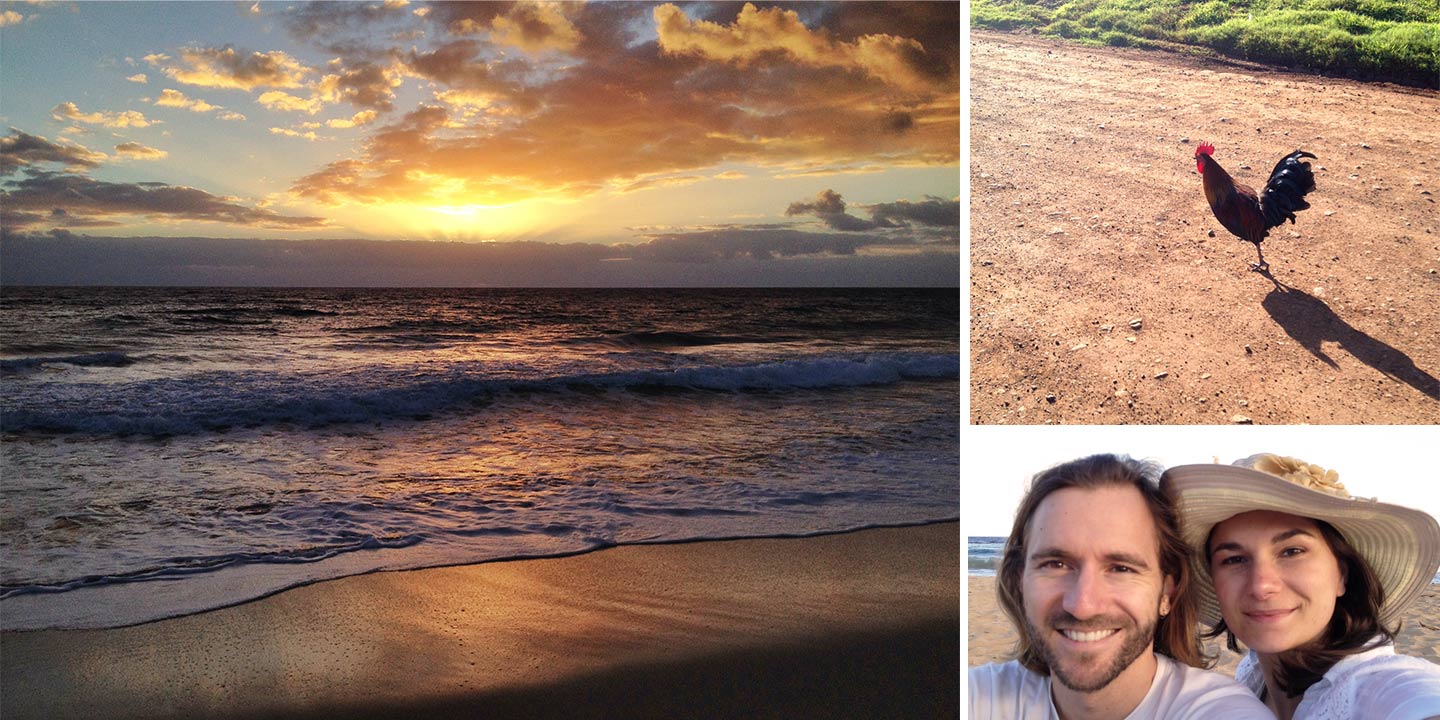 Having a little fun playing the tourist at the Kauai Coffee Company. Now, if only I could travel with a cup that big!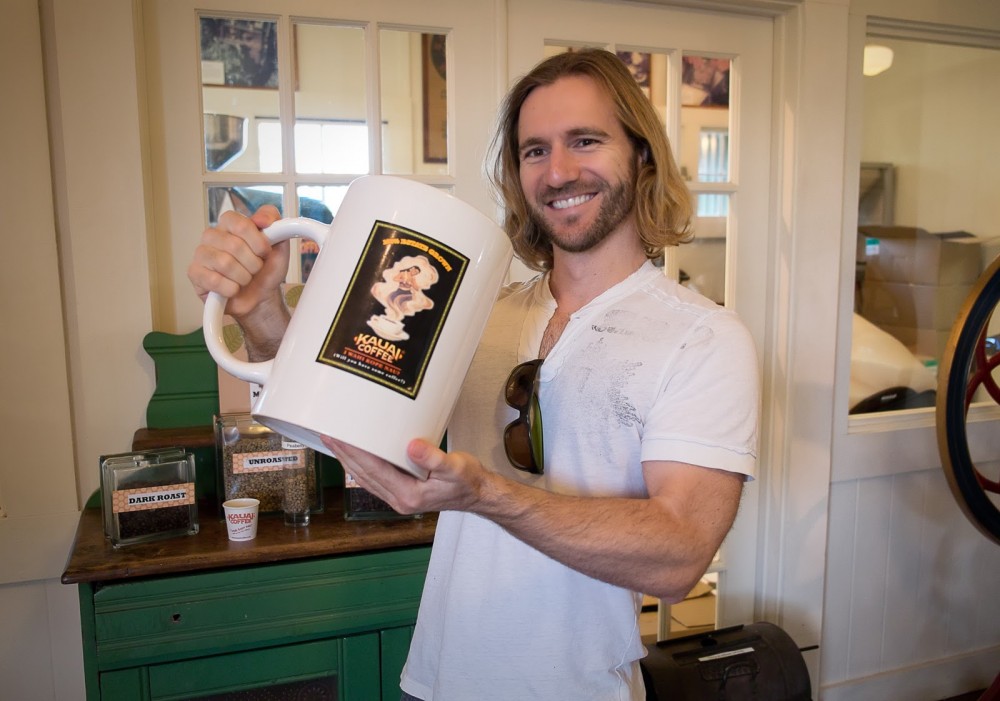 Florida – Sydney – Singapore
From Hawaii, we flew to Central Florida to catch up with our good friends (and schedule tons of phone conferences with clients and sponsors) for a few days before heading back to Singapore with a brief stopover in Sydney Australia.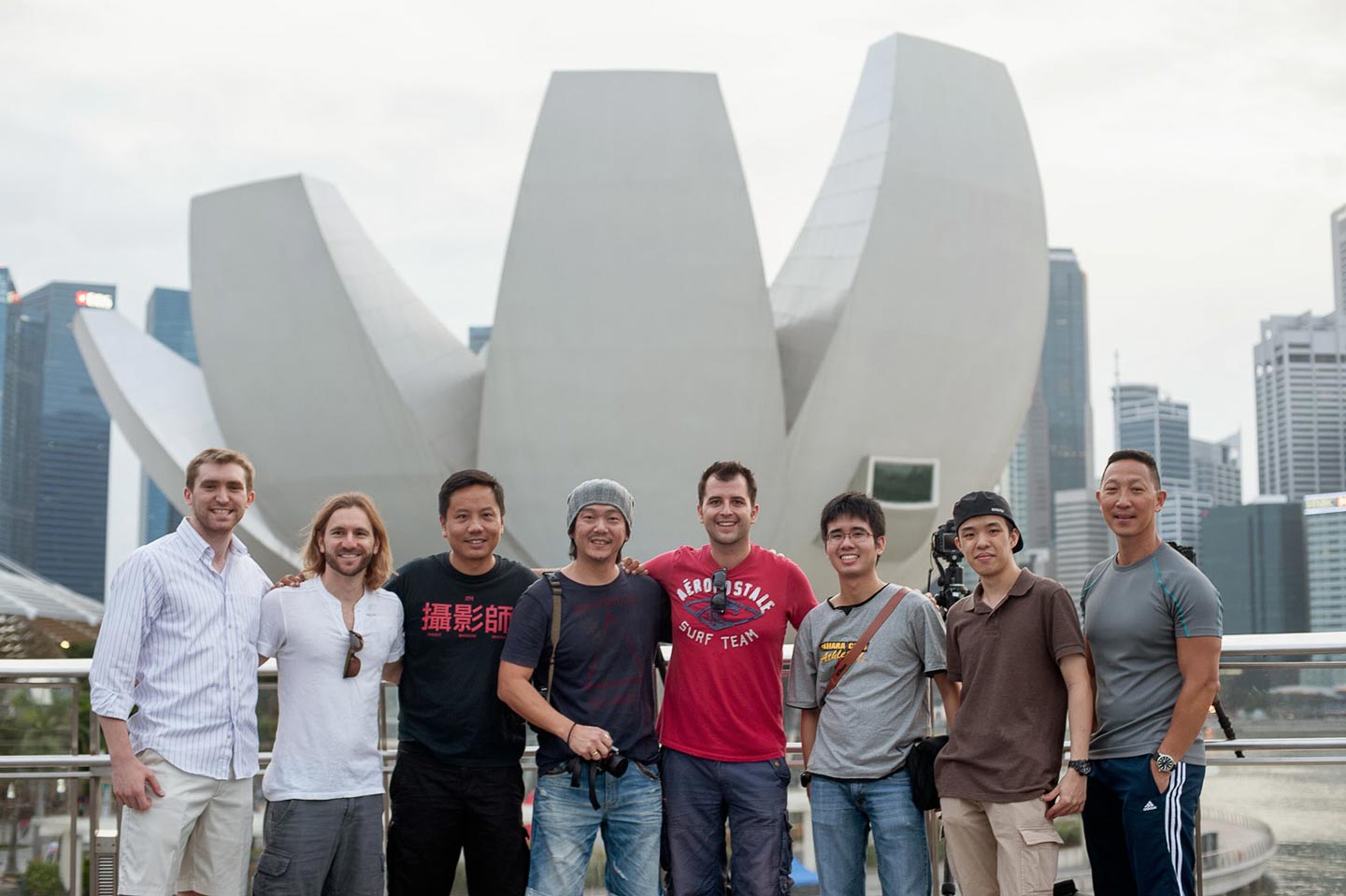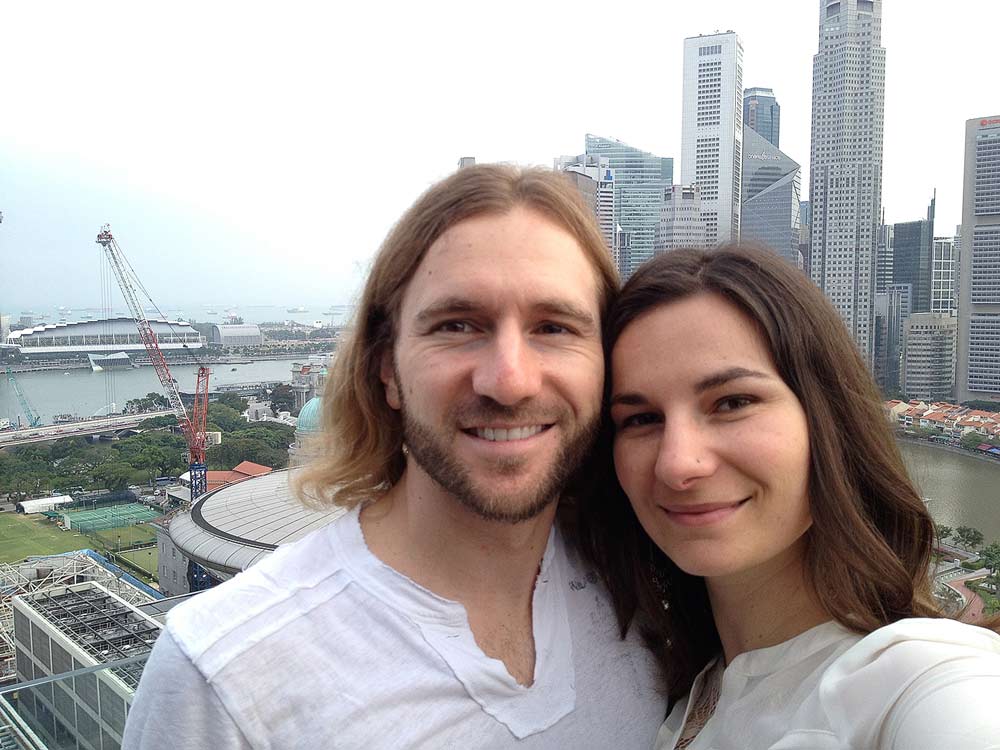 Kuala Lumpur
To say we got the royal treatment in Kuala Lumpur would be quite the understatement. We spent more than a week in KL and my friends Chow, Hanlin, and Yokei made us feel completely at home. They took us around to all of their favorite spots, shared the best local cuisine and made it one of the most memorable trips of the year. We also enjoyed uncharacteristically great weather while we were in KL with phenomenal sunrises and sunsets. It was unreal!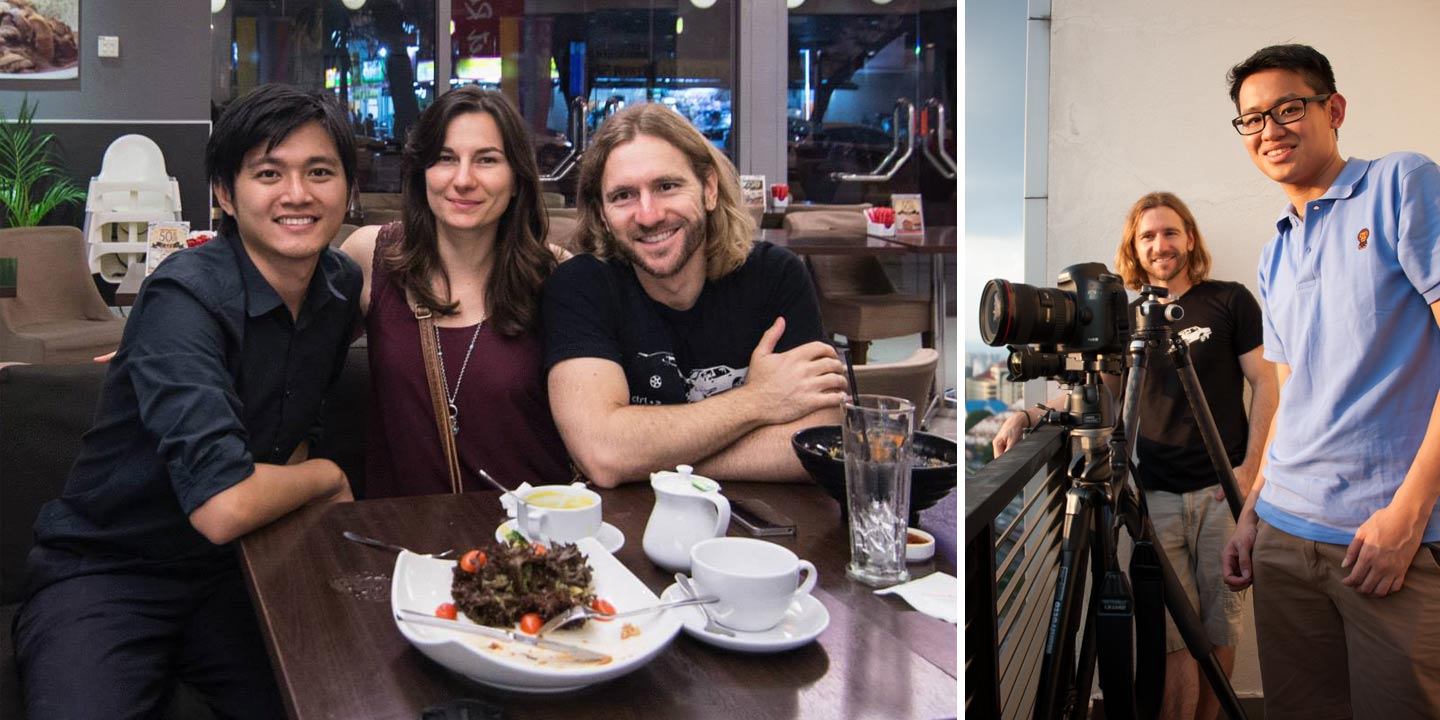 February
---
THAILAND – FLORIDA KEYS – NEW ZEALAND
---
Thailand
Returning to Thailand always feels a bit like traveling home—this is after all the place that spurred us on the path towards location independence.
It's hard to even explain how wonderful it was to be back at Elephant Nature Park again with Lek and Derrick, all of the elephants and other animals, not to mention being around other like-minded travelers trading stories and making new friends. As always, being at the park is also a mix of emotions, but we left again with our hearts full of love for the elephants and renewed respect for Lek and Derrick and the amazing work to which they have dedicated their lives. Their tireless devotion to the animals at the park and efforts to educate the public on the issues effecting these amazing animals always leaves us completely humbled.
One of Naomi's favorite moments of our time in Thailand was watching as Faa Mai (the Nanny) gave Dok Mai a little push up onto the shore after a quick mud bath. Read More Here…
If you have a chance to take a look at their newly designed site highlighting, not only Elephant Nature Park, but all of the projects they have available to support, or better yet go there in person and experience it for yourself! We also have photo tour going there next year and we'd of course love to take you there ourselves!
Florida Keys
We flew back to Florida for two reasons. The primary reason was to visit our families in the keys and the second was to pick up some new gear! Working with our sponsors and partners, we often arrange to meet shipped equipment in different parts of the world. Thankfully our families don't mind the boxes stacking up. 😉
On the right is my Airport International V 2.0, and on the left is +Naomi Locardi's new Airport Takeoff. Naomi gets some extra style points for the pink hard drive cases. 🙂
New Zealand
I never get tired of visiting New Zealand and February is a great month to be there! We started out by flying to Dunedin and revisiting one of my favorite beach photography spots in the world.
January and February also brought quite a few exciting appearances
I was featured on a video for the Wacom website.
I worked with my friends at Wacom on this video project highlighting my location independent lifestyle and how I use the Cintiq Companion in my travel photography workflow.
Professional Photographer Magazine did a featured interview
With the location independent lifestyle that Naomi and I have carved out for ourselves, I'm often asked to share and write about my photography style as well as the business side of how we support our full time life on the road. Every once and a while though, I get to hear our story from someone else's perspective, and in this case, from a very talented writer. To read the full article click here.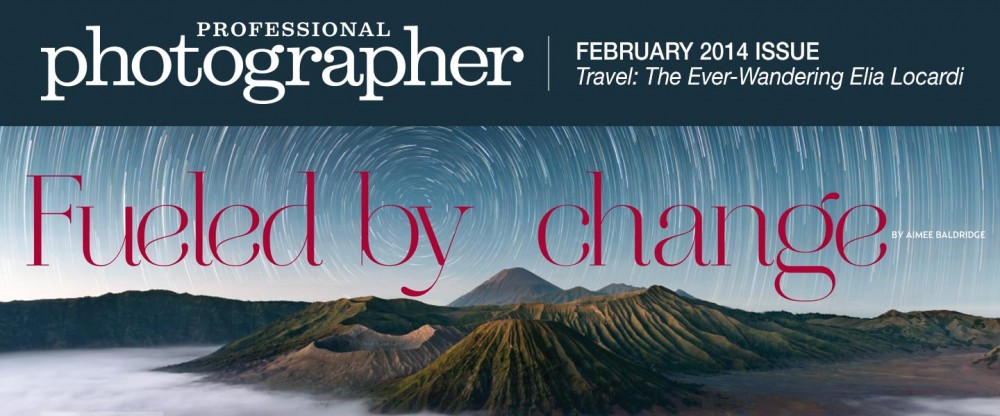 I was the featured guest on Scott Kelby's Guest blog Wednesdays!
In this post I talk about the evolution of my style and how I use different times of day and lighting scenarios to invoke certain emotions in my travel photography. If you missed it back in February, check it out!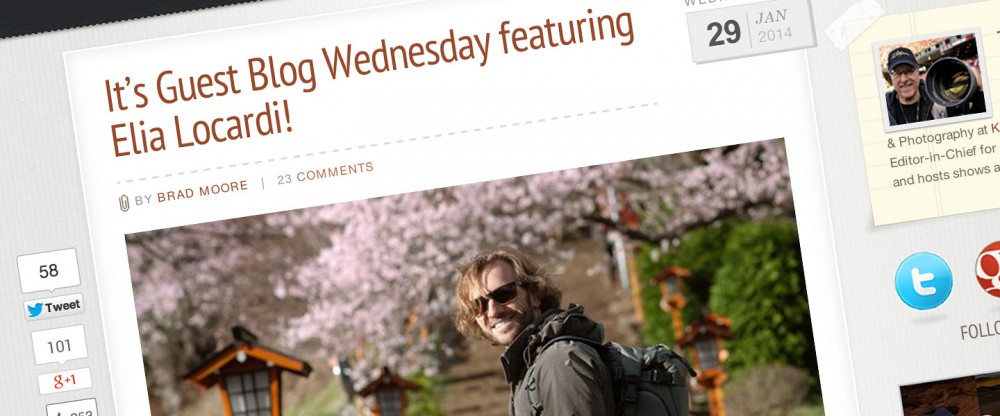 March
---
NEW ZEALAND – TAIPEI – JAPAN
---
New Zealand
In March, we moved on to visit Lake Tekapo and Wanaka. We has an amazing time and I scored some incredible images in the process.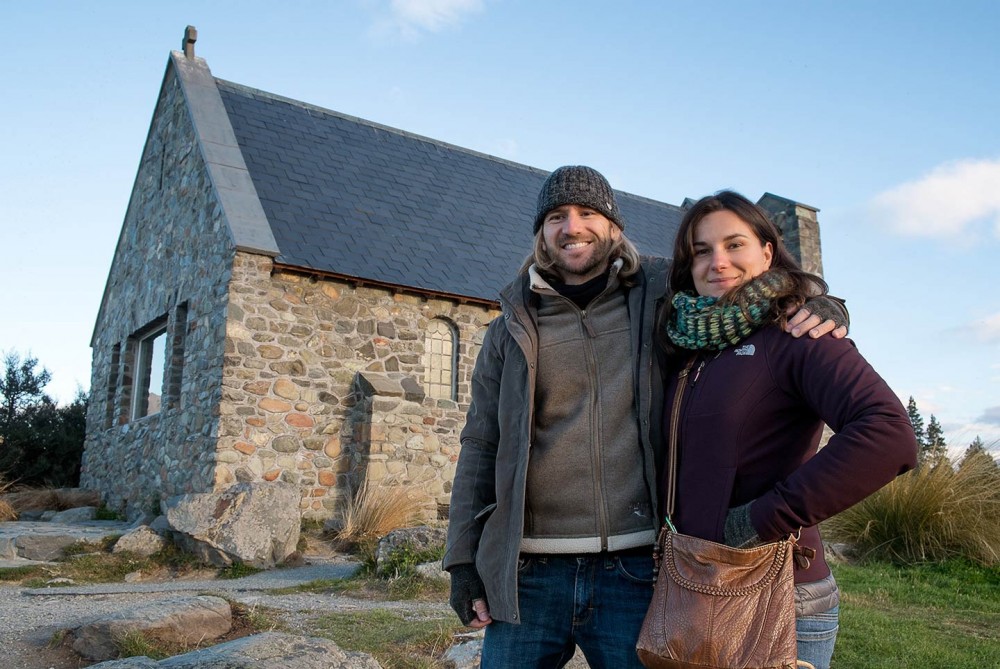 This image is part of a review I did on the Fujifilm X-Series Cameras and Lenses
Taipei
Though I didn't take out my camera in Taipei, we had a great time catching up with long time friend and film director, Tim Gorski, and Naomi grabbed the few quick iPhone snaps shown below.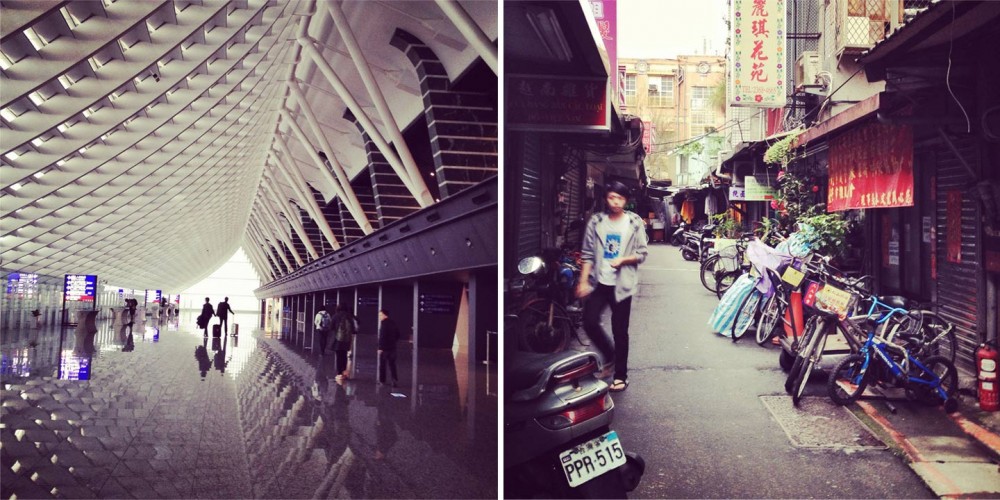 Shanghai and Sydney
From Taipei, we made a quick stopovers in Shanghai and Sydney for meetings. While I was there, I made it out to shoot the famous skylines.
Japan
One of the highlights of 2014 was definitely spending over 5 weeks in Japan for the Cherry Blossom season. In March, we started in Kyoto, made our way down to Hiroshima before spending a few days in Osaka.
We wrote a huge WRAP UP POST: "The Harmony of Japan vs. The Sakura Apocalypse." While some of the images are posted here, if you're interested in our trip to Japan, this post would be the best place to read up on it.
Click the button to see Elia on Instagram:
April
Japan
Tokyo
Our visit to Tokyo was also part of a project that I was working on with Fujifilm. We had the pleasure of visiting the headquarters and meeting with the team of very bright minds responsible for the development of the X-Series Cameras and Lenses. Fujifilm has long been one of the most celebrated names in photography and getting to see the amount of careful thought and passion that the team puts into their products was an enlightening experience. Even more enlightening still was getting to see what's in the pipeline for the next few years. Though I can't reveal much, what I can say for sure is that the future of Fujifilm looks very bright!
Of course, no good meeting in Japan would be complete without an epic night out together and what I can honestly say was one of the best meals I've ever had. A huge thanks to everyone at Fujifilm for the wonderful hospitality!
A sampling of "The Moments Between" Photos from throughout the trip:
More Japan
On this visit, Naomi and I rented a car to explore the beautiful lakes around Mt. Fuji. I was able to get some beautiful shots along the way!
Before leaving Japan, we stayed a few days in the port city of Yokohama to try to capture the iconic skyline.
May
---
JAPAN – ITALY – OREGON
---
In May, we left Japan to head to Italy to lead another Italy Dream Photo Tour. Naomi had some beautiful words to share about leaving Japan:
Thoughts from Naomi:
After five weeks in Japan, it is officially the longest time we've spent in a single country in years. And it still wasn't long enough to really explore everywhere that we wanted. We could spend a lifetime capturing this country's beauty as it changes throughout each season.
We've come to realize that certain countries just call to us. Japan is just one of these places. Leaving felt kind of like being separated from your love, it's a bit difficult to explain the emotion. But it left us both with a sense of longing and loss. Going from Japan to Italy, it's hard not be excited… We're leaving one place that we love, to visit another place we love. But it was still difficult to board that plane and watch as the country disappeared beneath us. It helps knowing that we'll be back, so we've already added a visit during fall colors to our calendar. 🙂
Click the button to see Naomi on Instagram:
Italy
Flying from Japan to Italy meant flying from one of my favorite places to another. It was honestly a strange bittersweet moment where I was heartbroken to leave Tokyo, but also super excited to be flying back to Rome. Inner conflicts aside, anytime we're on the way to lead another photo tour — especially in Italy — it's a cause for celebration, not to mention, time to do my cappuccino happy dance. This year's tour didn't disappoint in the slightest and from day one, the group of us formed an inseparable entourage of happy (and well fed) shooters. The weather was epic, the wine glasses were bottomless, and the memories that were made will last a lifetime. I'm consistently amazed by the incredible beauty and charm of Italy. Oh, and did I mention the food? Wowza!
We began in Rome and while I've seen some very beautiful sunsets in my life, the one we had in Rome on our first night will definitely go down in the record books. The clouds were literally coalescing into a vortex shape around the Vatican Cupola and just when we thought it couldn't get any better, the sky exploded into orange, red, and purple hues. It was simply extraordinary.
Here's a sampling of The Moments Between from the Italy Photo Tour






Naomi and I had a fun time learning how to make pizza in Rome, one of our many fun activities during the photo tour. As a result, I also found out that I'm really bad at making pizza! Seriously, Naomi's came out way better than mine! Next time I won't go so heavy on the anchovies.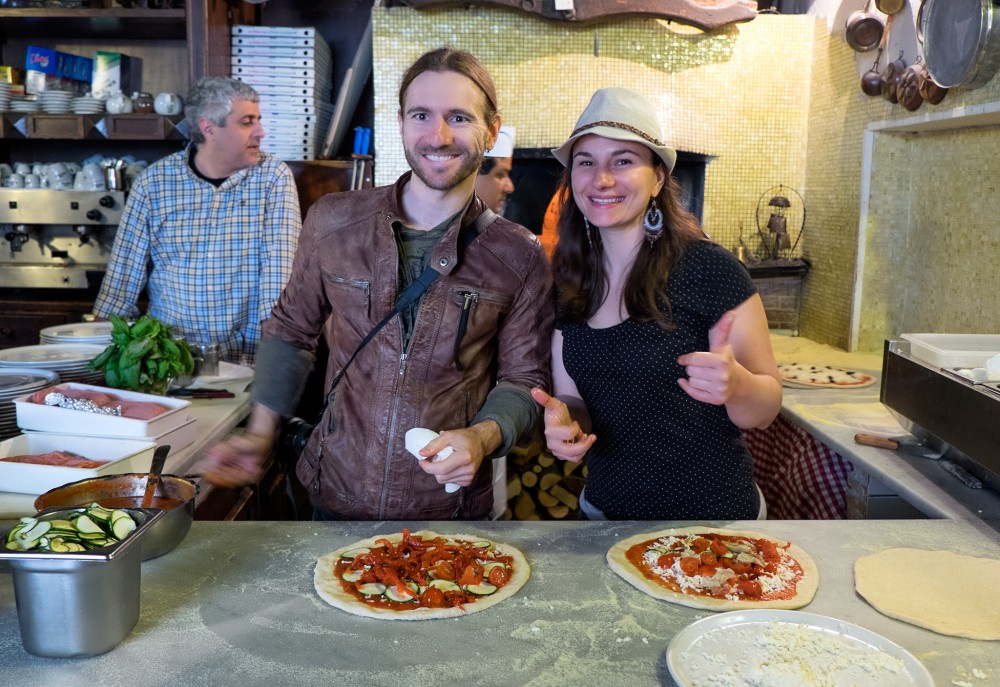 After the tour, we spent 5 extra days in Vernazza and had the chance to hang out with our good friend (and awesome long exposure photographer) Francesco Gola.
I never get tired of shooting Vernazza!
Portland
Leaving Italy, I traveled directly to Portland, Oregon area to work on some projects with one of my main sponsors, Wacom. I had a bit of fun with my re-entry form, but then on second thought, I decided that US Customs and Border Protection might not appreciate my sense of humor…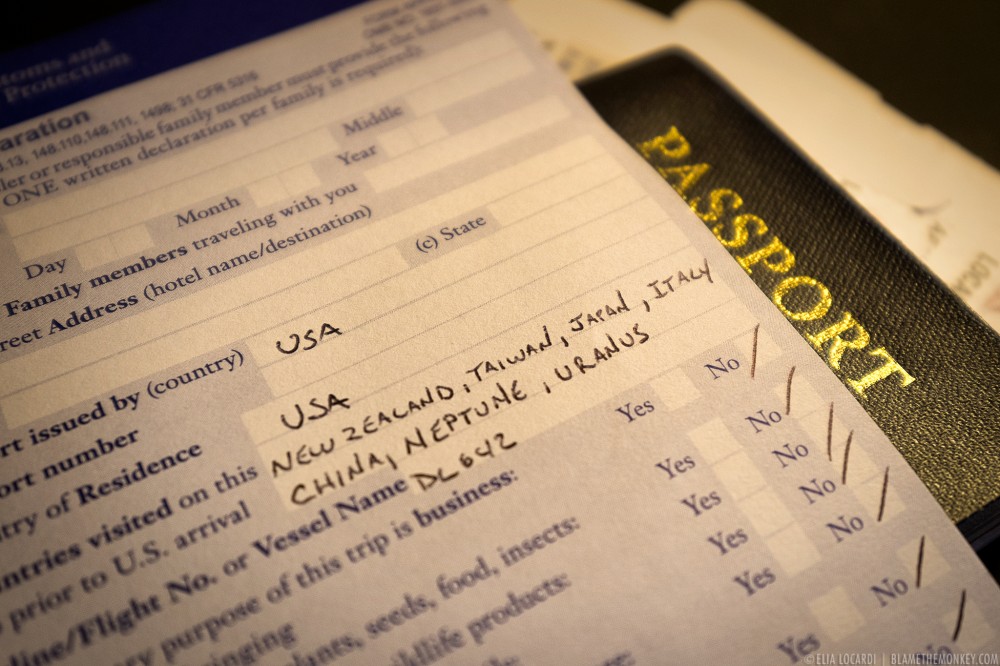 The first order of business with Wacom was a Google+ Hangout Live from their studio!
Memorial Day BBQ with the Matiash and Bonham families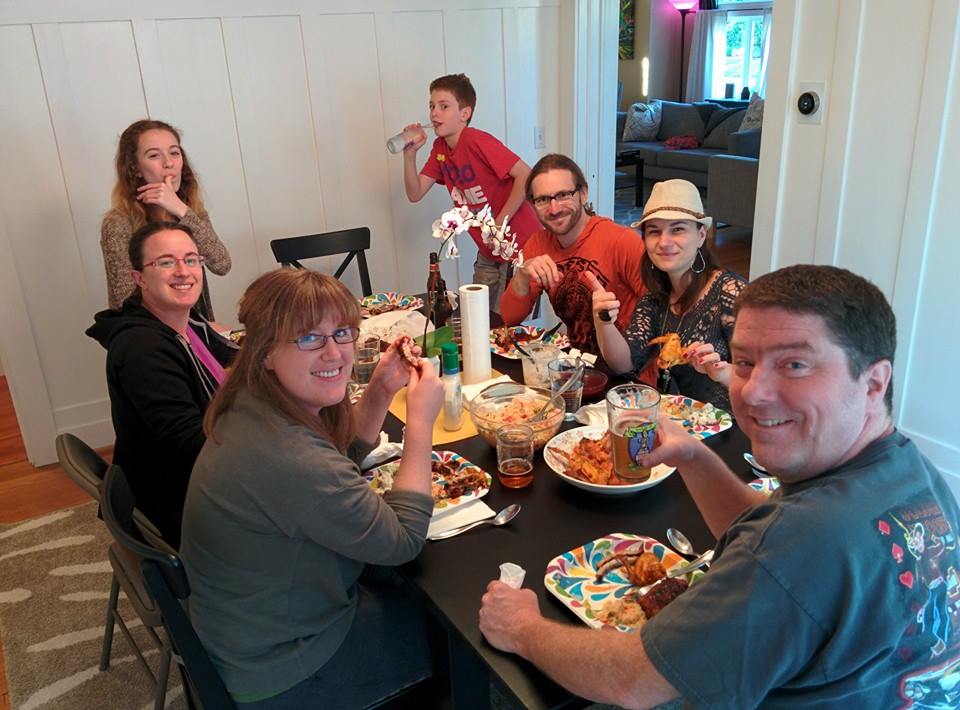 Nothing says America like a good old-fashioned cookout, and when Nicolesy is the one in charge of the food, well it's pretty much guaranteed to be awesome!
We don't have a chance to join in on normal things, like dinner at a friend's house all that often these days—so Brian's invite was especially appreciated. Aside from the wonderful food, it was also great to finally meet Nicolesy and Brian Bonham (and his lovely family) in person for the very first time. Not only are they talented photographers, but genuinely nice people as well. 🙂
During this visit to Wacom HQ, I also had the pleasure of giving a talk about my travel photography, our location independent lifestyle and even some photography basics for the budding photo enthusiasts, during an internal presentation to Wacom employees.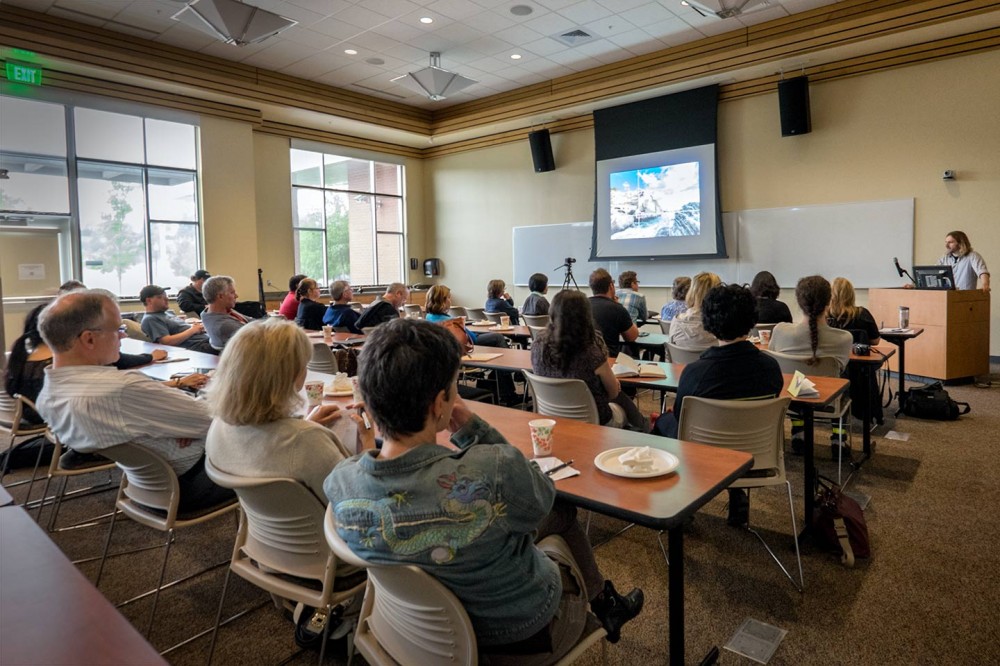 I also had the pleasure of teaching a "Moments in Time" Post-processing workshop at Wacom HQ. The event was sold out and students had the unique opportunity to sample some of the best products in Wacom's arsenal. Everyone had a great time and the whole thing turned out to be a rocking success. This was the first workshop in a planned series. If you're interested in keeping up to date on future events, sign up for the newsletter.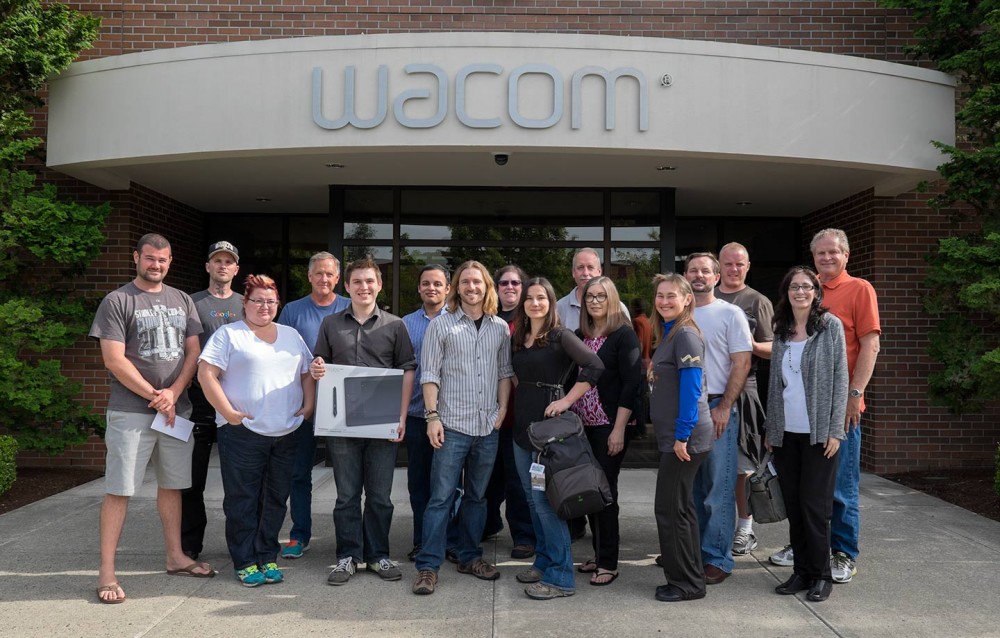 Of course, no visit to the Pacific Northwest would be complete without an awesome photo walk!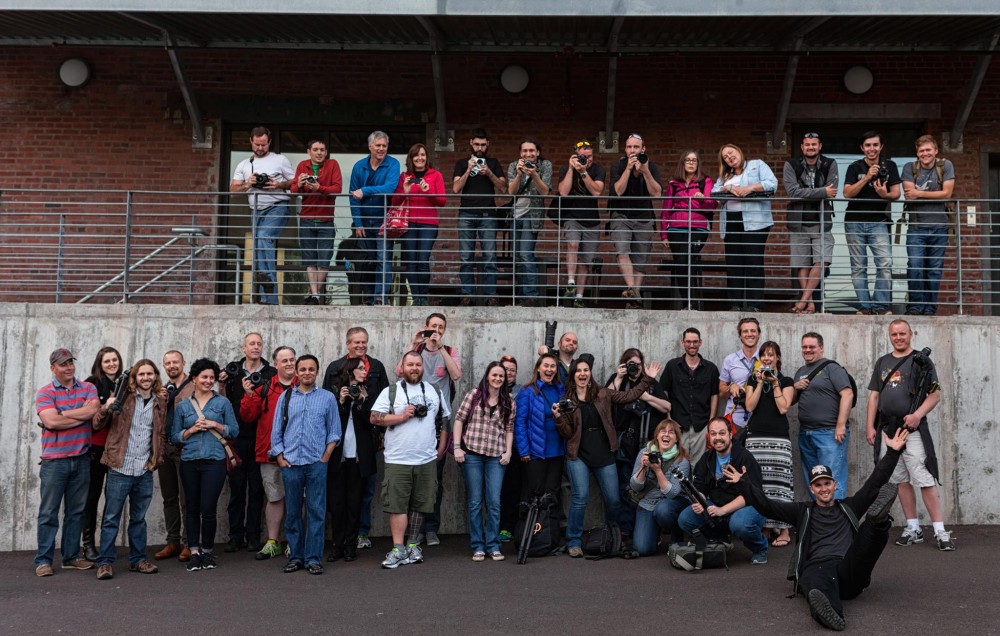 Thanks again to +Wick Sakit for coordinating the photo walk event and our gracious Sponsors and Partners for the Workshop and Photo Walk Giveaways: Wacom, Formatt Hitech, ThinkTank Photo, Mind Shift Gear, SmugMug, X-rite and Google Nik Collection for all of the swag and a big congrats to the day's winners.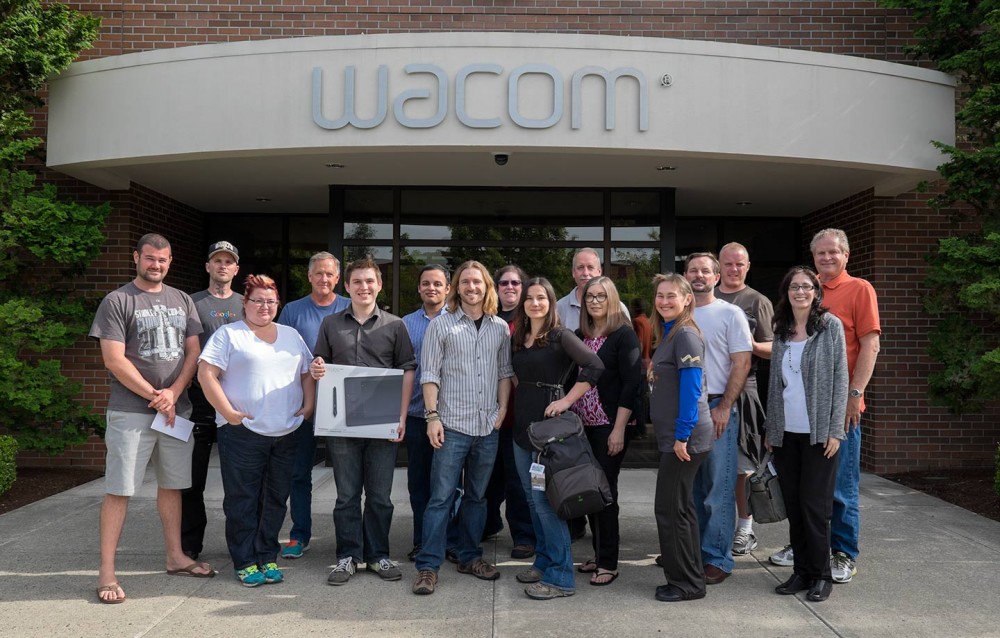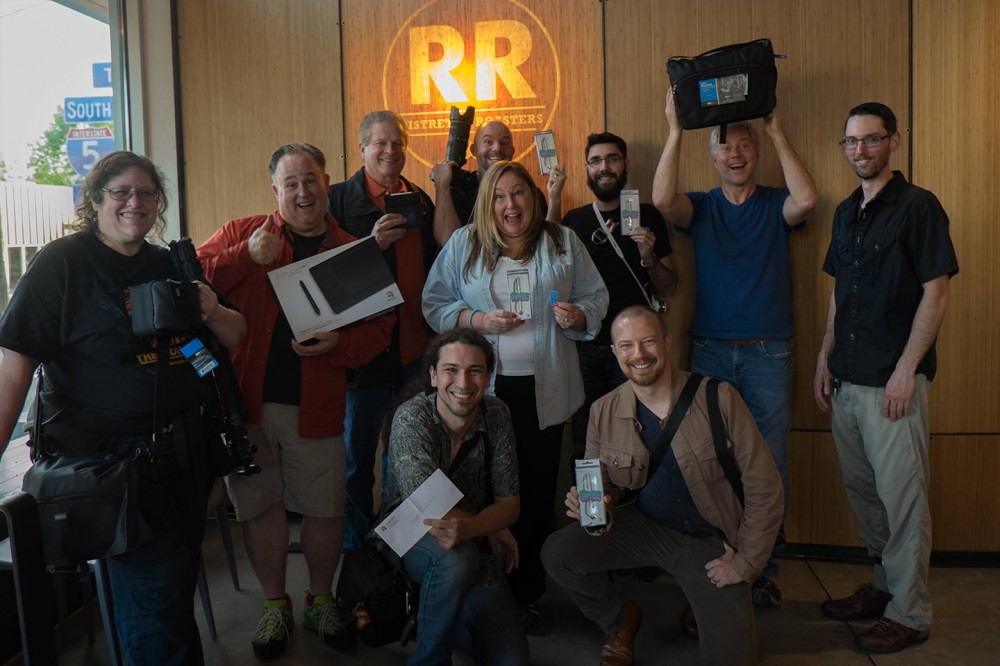 June
---
OREGON – AUSTRALIA – HONG KONG
---
After the events in Portland wrapped up, it was off to see the Oregon Coast for a couple rainy days of rest, relaxation and celebrating Naomi's birthday.
Capricorn and Sunshine Coast Regions of Queensland, Australia
Next, we flew to Rockhampton, Australia (by way of Brisbane) to start a two week project with Tourism and Events Queensland. Getting picked up at the airport by an old Rolls Royce from Denison Boutique Hotel was certainly an awesome way to kick off a fun two week project. This was a very exciting visit as Naomi and I had been specifically invited to tour and photograph some of Queensland's most beautiful areas. The entire trip was spectacular from start to finish and filled with a lot of fun surprises.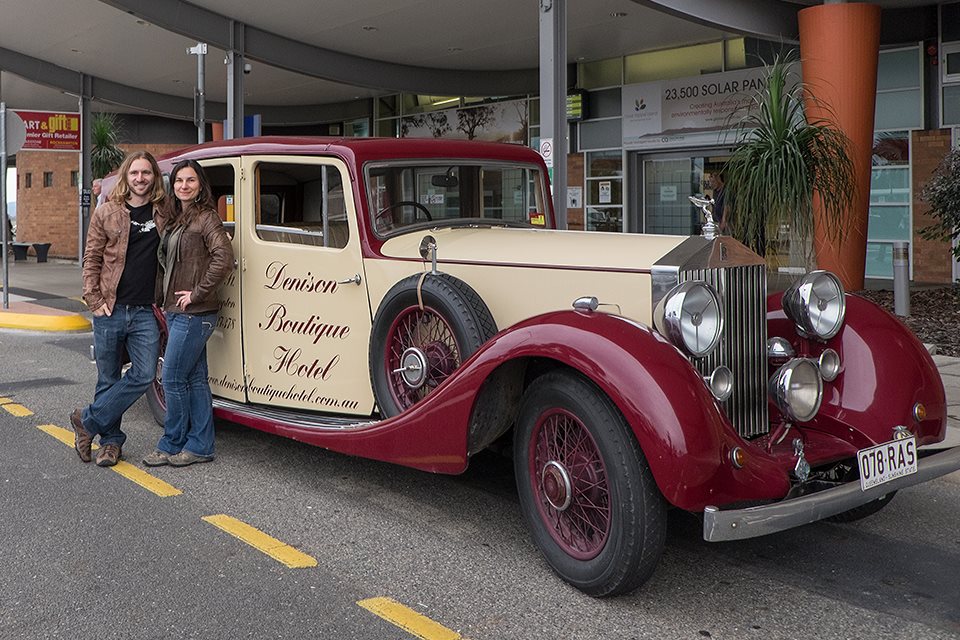 Gold Coast in Queensland, Australia and Room #753
From Maleny in the beautiful Sunshine Coast Hinterlands we headed down to the Gold Coast to begin an incredible week in Room #753. Everyone at TEQ and Peppers Broadbeach made two global nomads feel so at home in our beautiful beach front apartment. We felt totally spoiled by all of the wonderful surprises and activities they had planned just for us. 🙂
Our Incredible Trip to Lady Elliot Island
This was probably the most wonderful day we had all year to be honest. It started off with a very early wake up and drive down to the airport where we boarded a 4 seater Cessna to begin our private flight to Lady Elliot Island on the Southern Great Barrier Reef.
We spent the day exploring and relaxing on the tiny island, snorkeling with the sea turtles and just having the best time on this very special trip.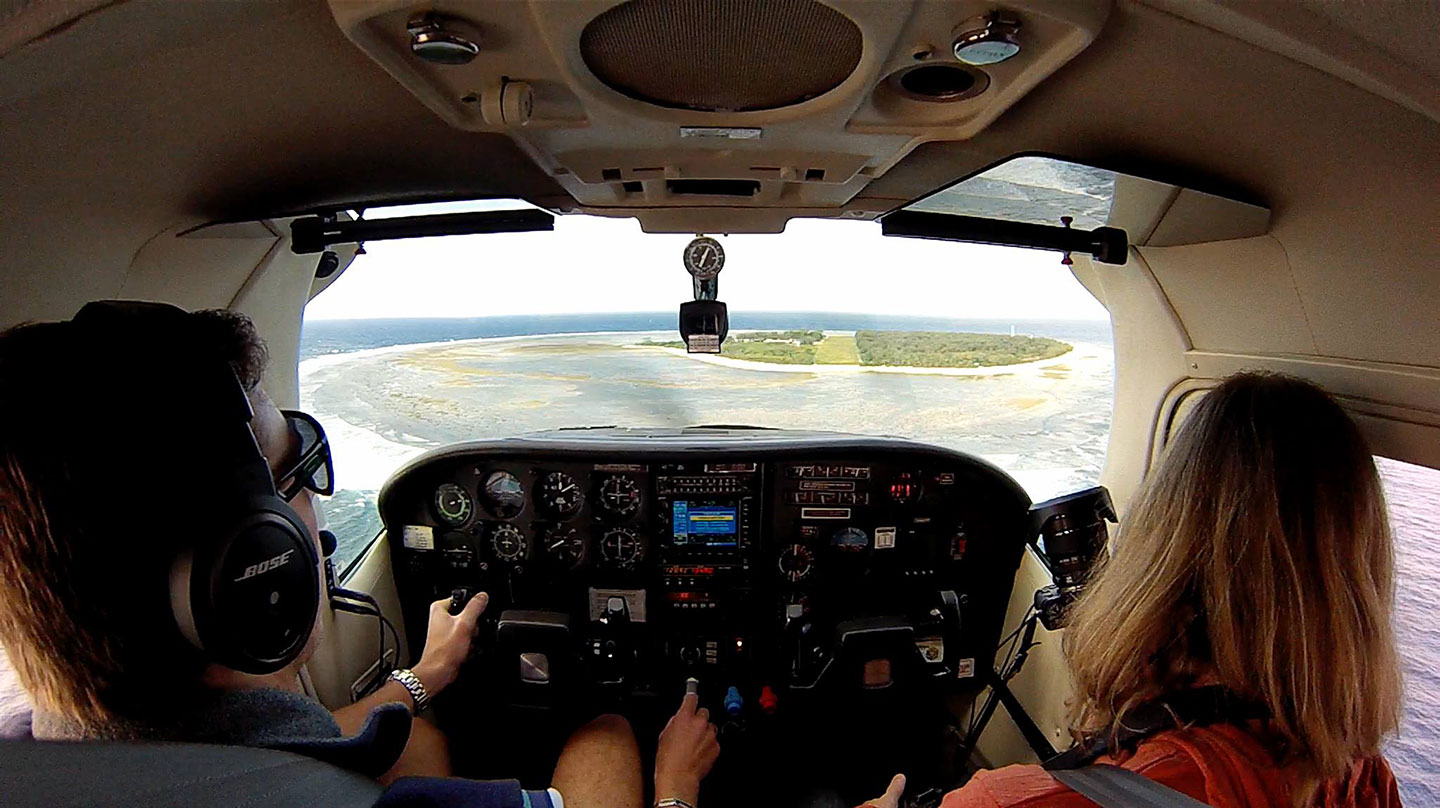 Hong Kong
After a quick stop in Mainland China, we decided to spend a week photographing the incredible skyline of Hong Kong. I still have a mountain of images to process from this visit!
July
---
FRANCE – ITALY – LATVIA
---
France
In July, we left Hong Kong and flew to Southern France to explore the plethora of blooming lavender fields in the Provence region. I can't wait to go back next year!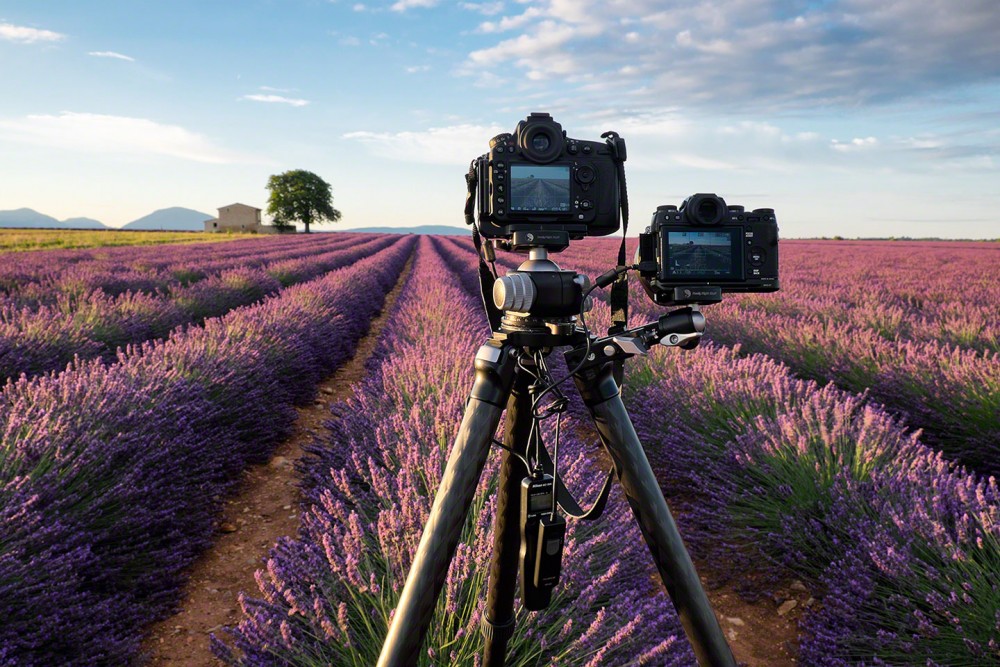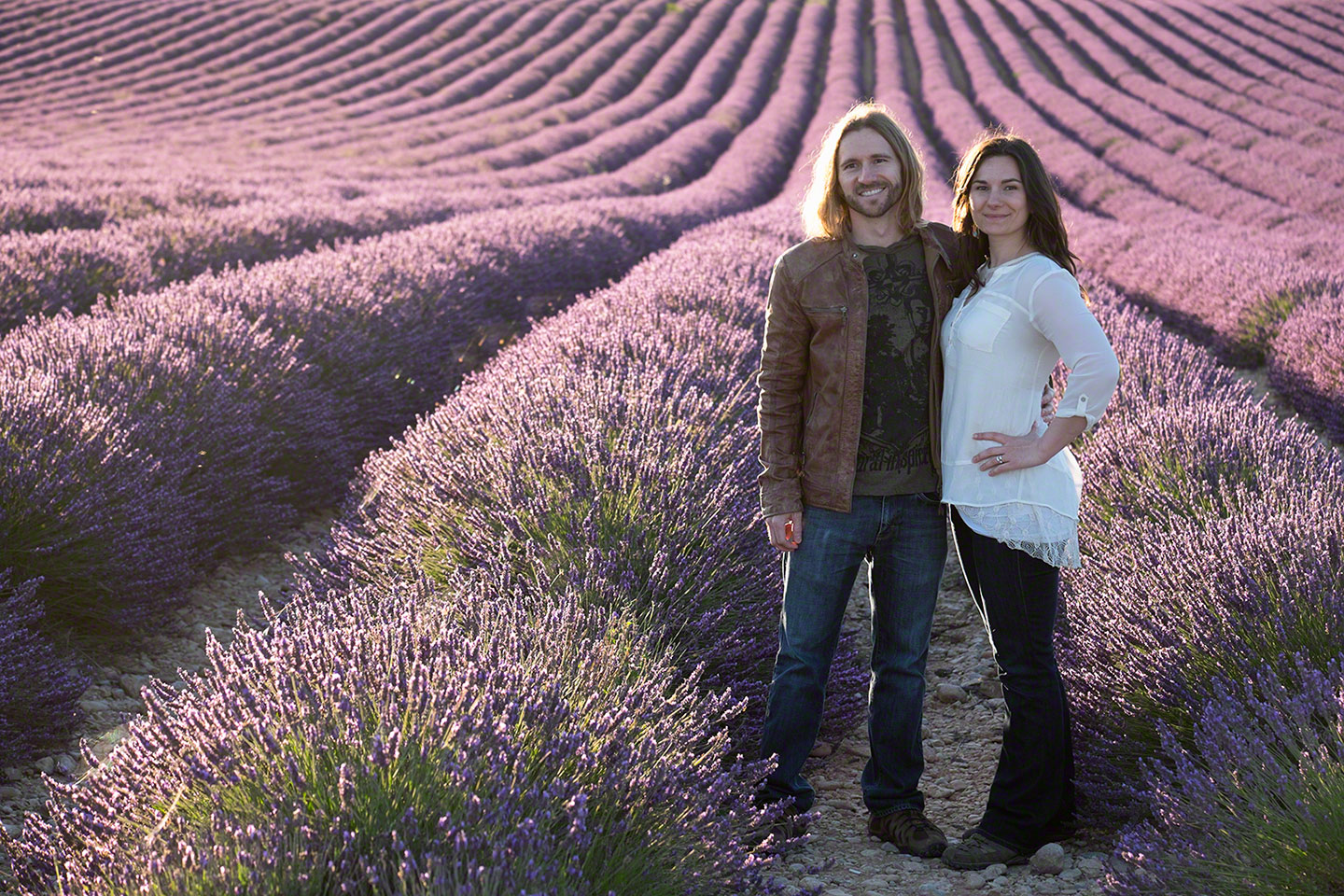 I also had the pleasure of celebrating my birthday there! To celebrate, we decided to wake up at 4:30AM to shoot more of the beautiful lavender fields in Southern France. While such an early wake up call may seem like a strange birthday gift, I couldn't pass up another chance to photograph more of this extraordinary region.
Venice and Rome
From France, we flew back to Italy because, well, we love Italy!! 😀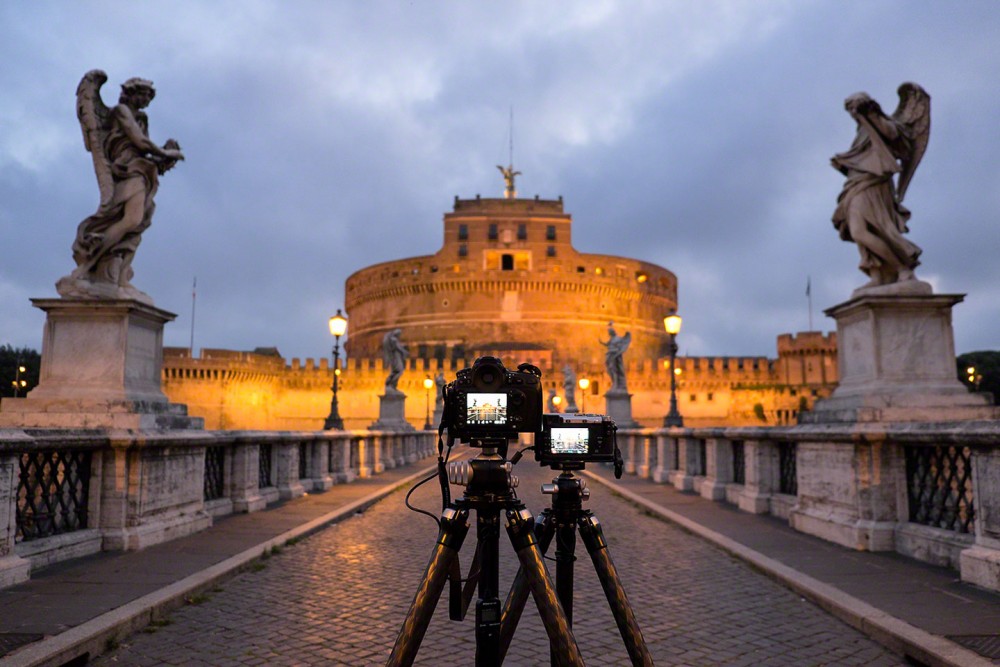 Riga
From Rome, we flew to Riga with big plans to explore and shoot the city. Sadly, we were too bogged down with projects and my camera never left the bag!
August
---
AUSTRALIA – JAPAN – FLORIDA – CANADA
---
Fujifilm Review
In August, I released a huge Fujifilm Review, where I showed tons of images from the X Series cameras and lenses.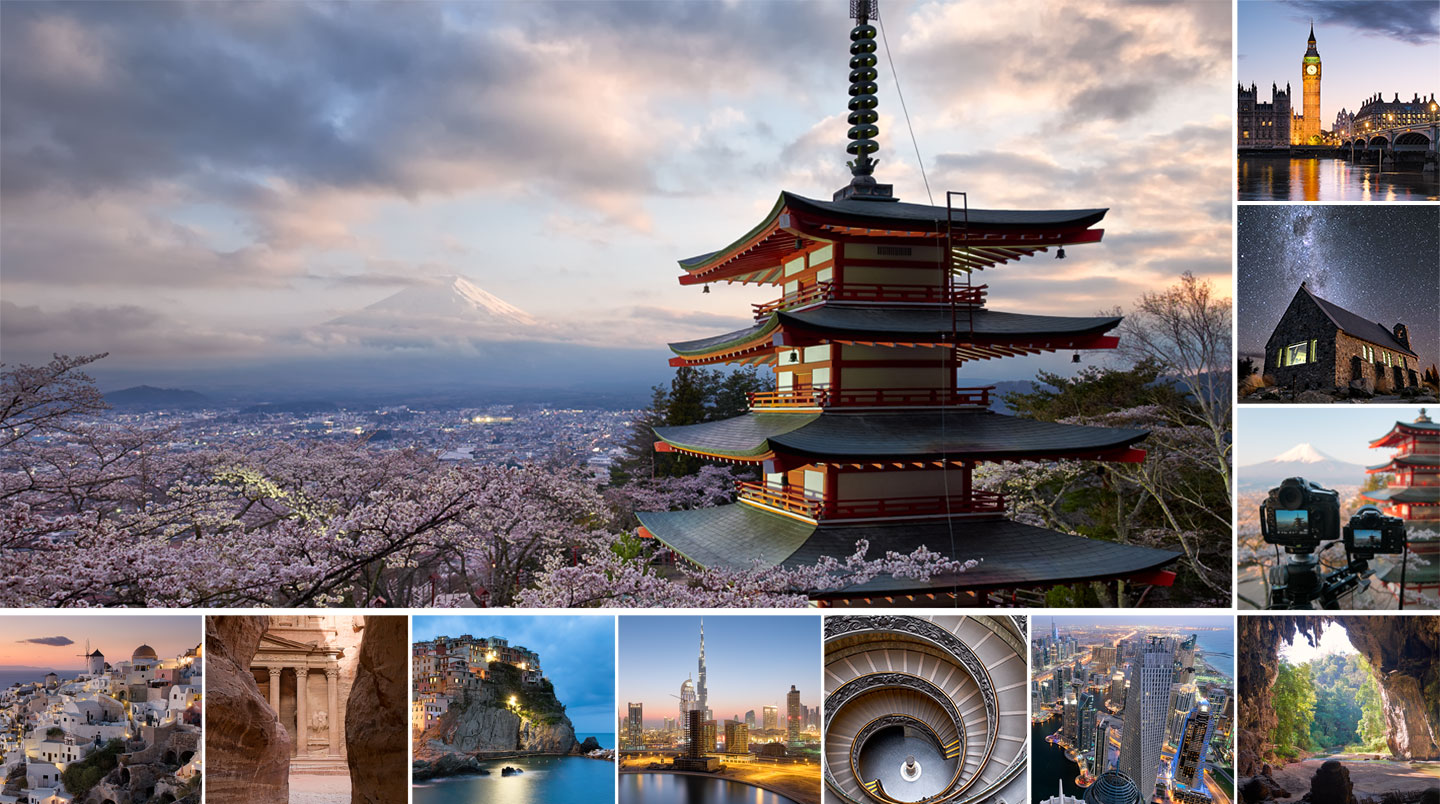 Back to Brisbane and the Gold Coast
August was an awesome month and with a project with a helicopter company in Gold Coast Australia, it started out with a huge treat! We spent two lovely weeks in Surfers Paradise, soaking up the sun and flying high, capturing aerial photography of QLDs most iconic areas.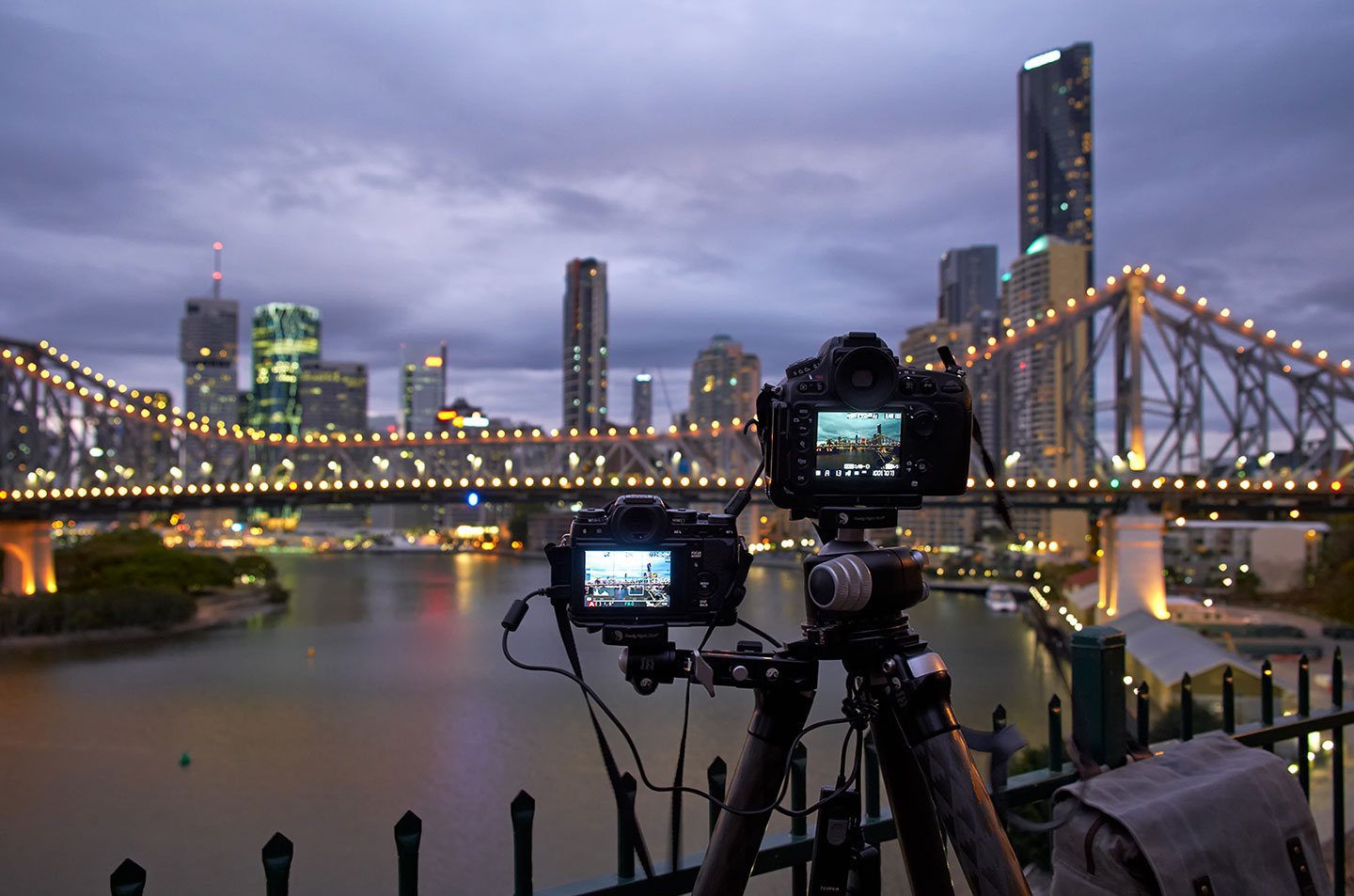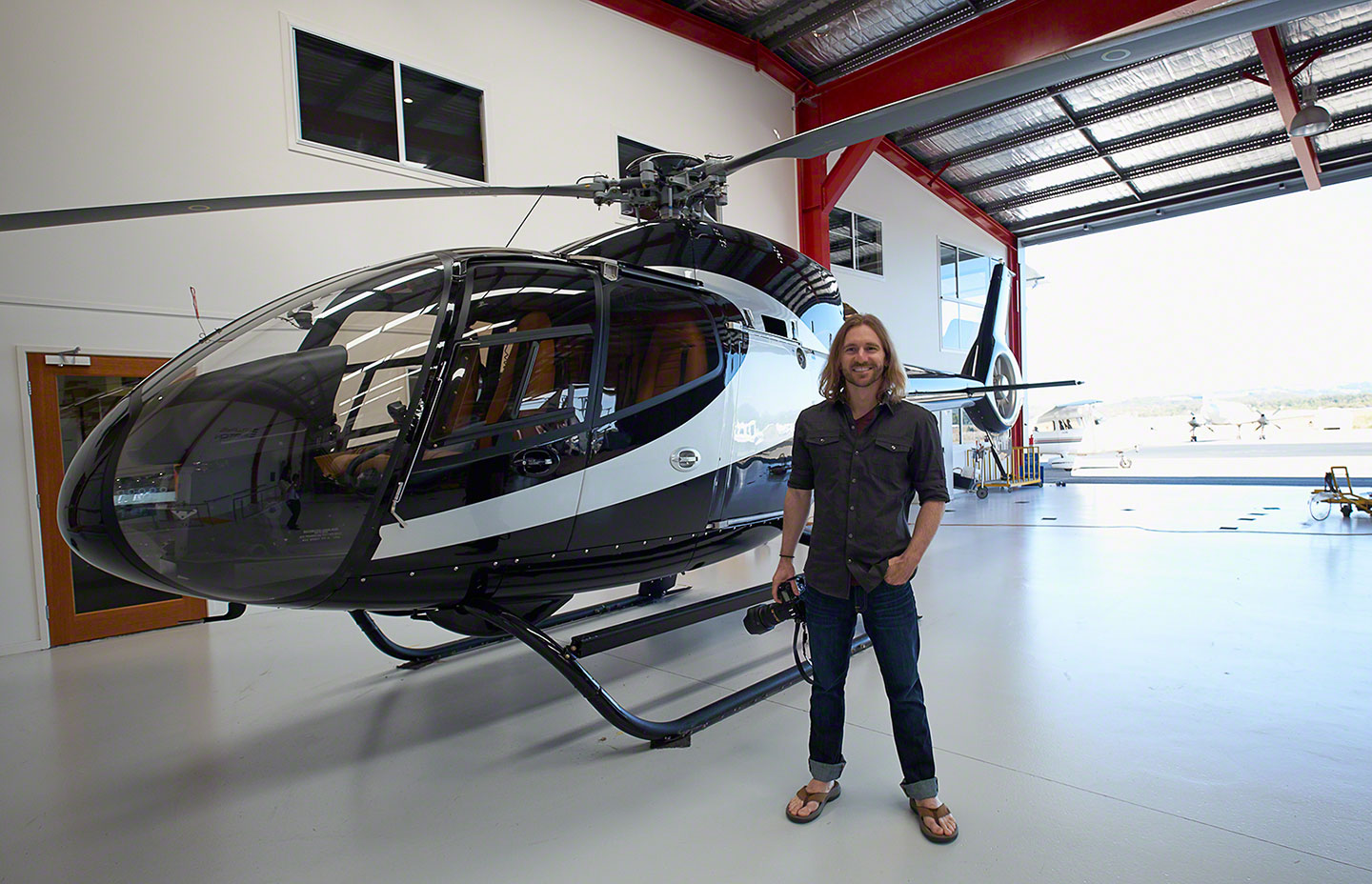 While we had been flying over some awesome views throughout the visit, one particular early morning flight over Surfer's Paradise was absolutely incredible. The rainy sky quickly transformed into an epic display of color and light, complete with an intense double rainbow that lasted for a solid 20 minutes!
Fukuoka
We had a quick stopover in Fukuoka Japan before heading back to Florida. I had heard that Fukuoka was a culinary capital and I was more than happy to put that information to the test! Sushi? Yes please!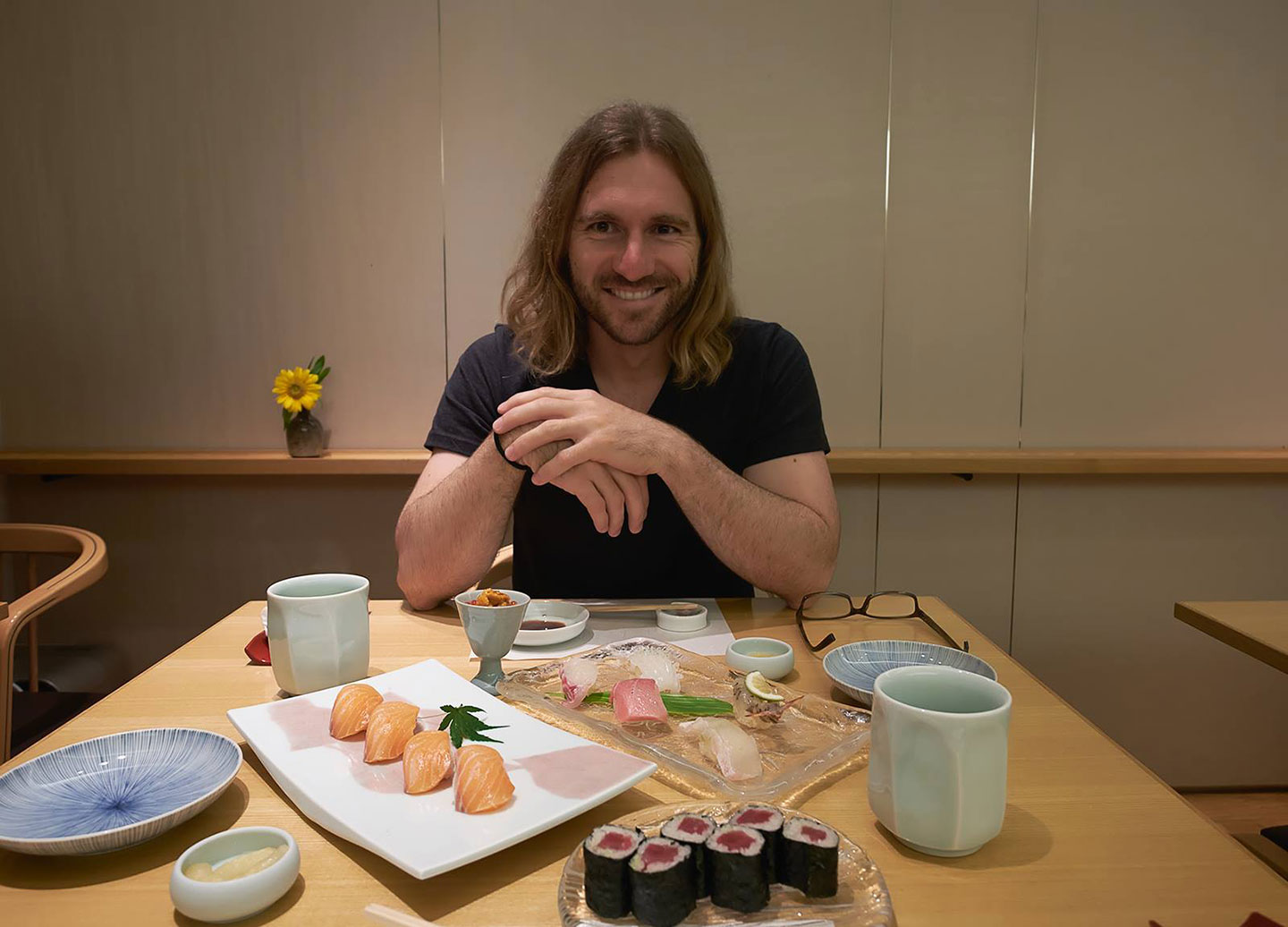 The Florida Keys
Once again, we flew back to Florida for a few short days to resupply on new gear and visit with our families.
Alberta, Canada
The other reason we returned stateside was to gear up for a scouting trip to Alberta Canada. We were invited and hosted by the tourism board to capture and share stories and images of this strikingly beautiful part of the world. We'll be putting together future photo tours there as well!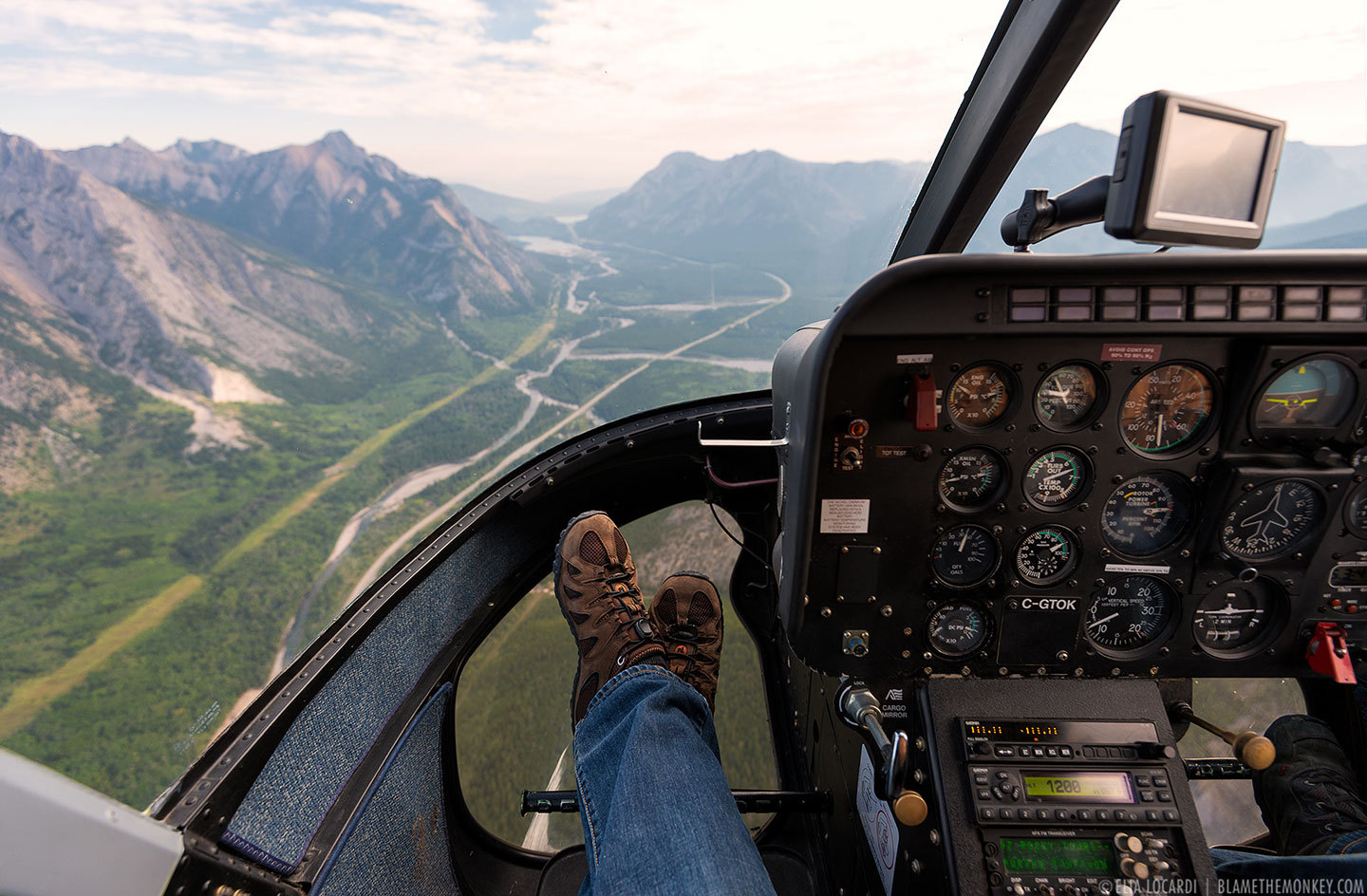 In August, I also was nominated as one of the top 10 Travel Photo Bloggers by USA Today!
September
---
ICELAND – GERMANY – MALTA
---
Iceland
Kicking off September we flew to Iceland to lead our Fall Iceland Photo Tour. It was an unbelievable week long adventure!
We have two tours coming up in 2015. One in May and one in October.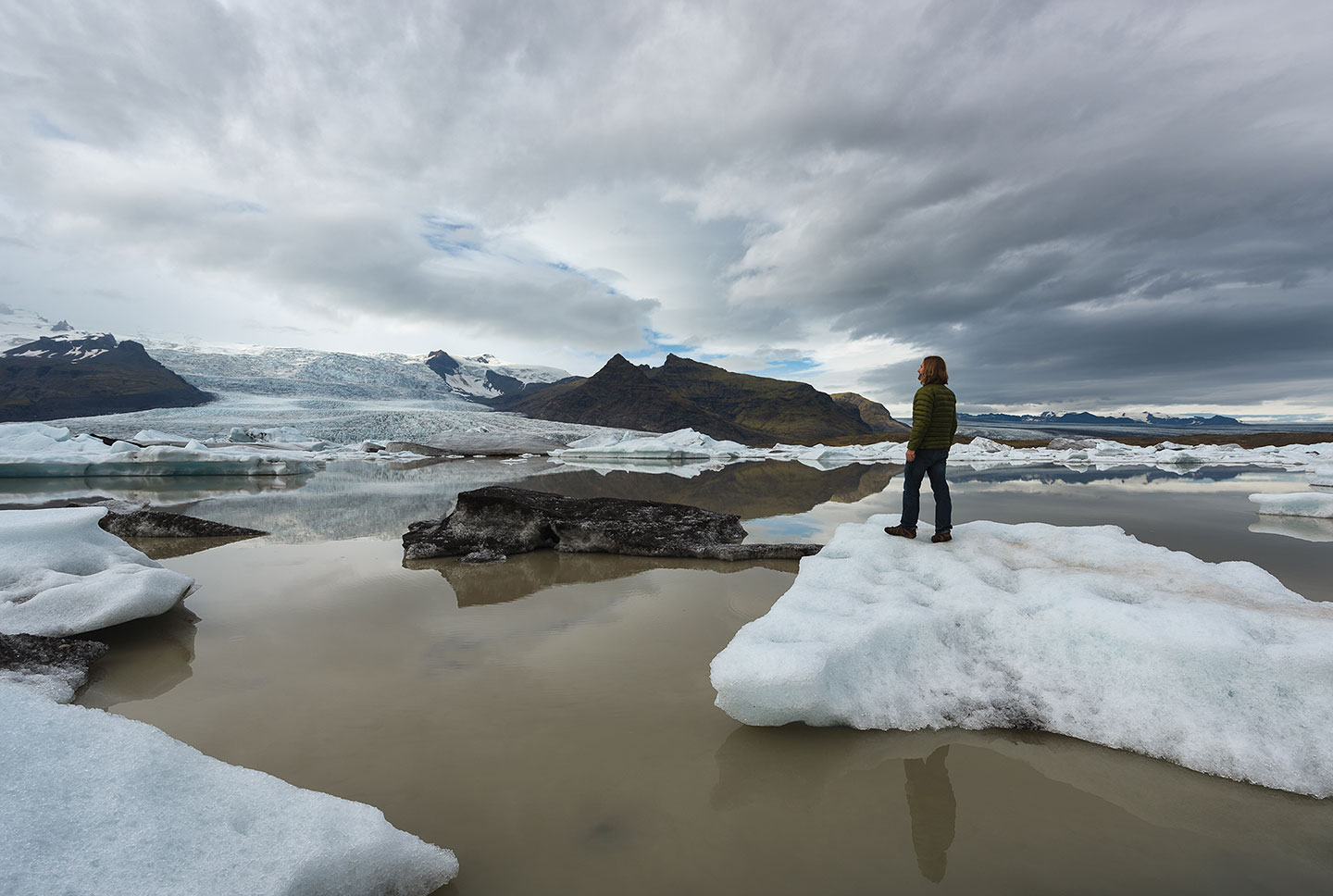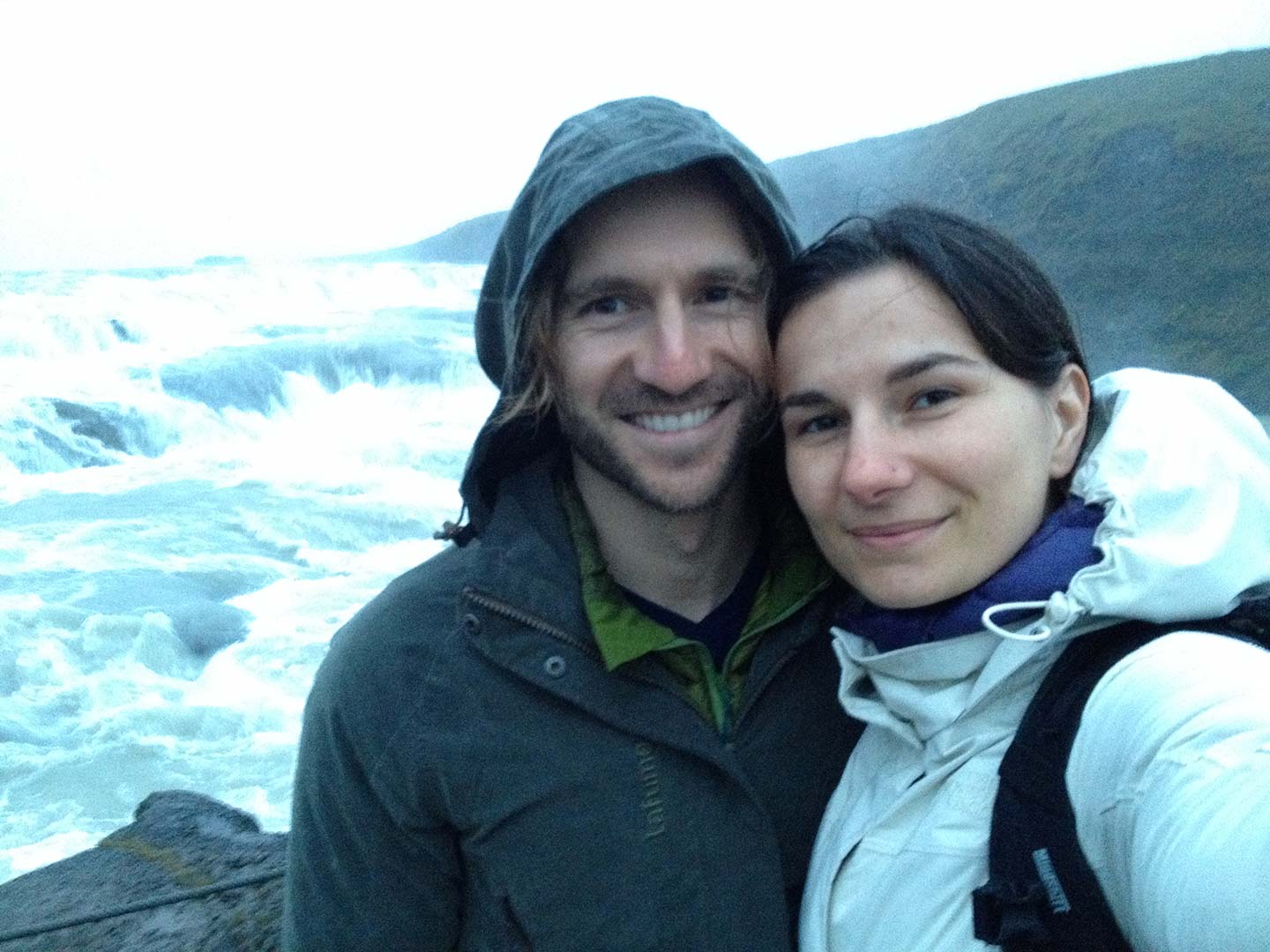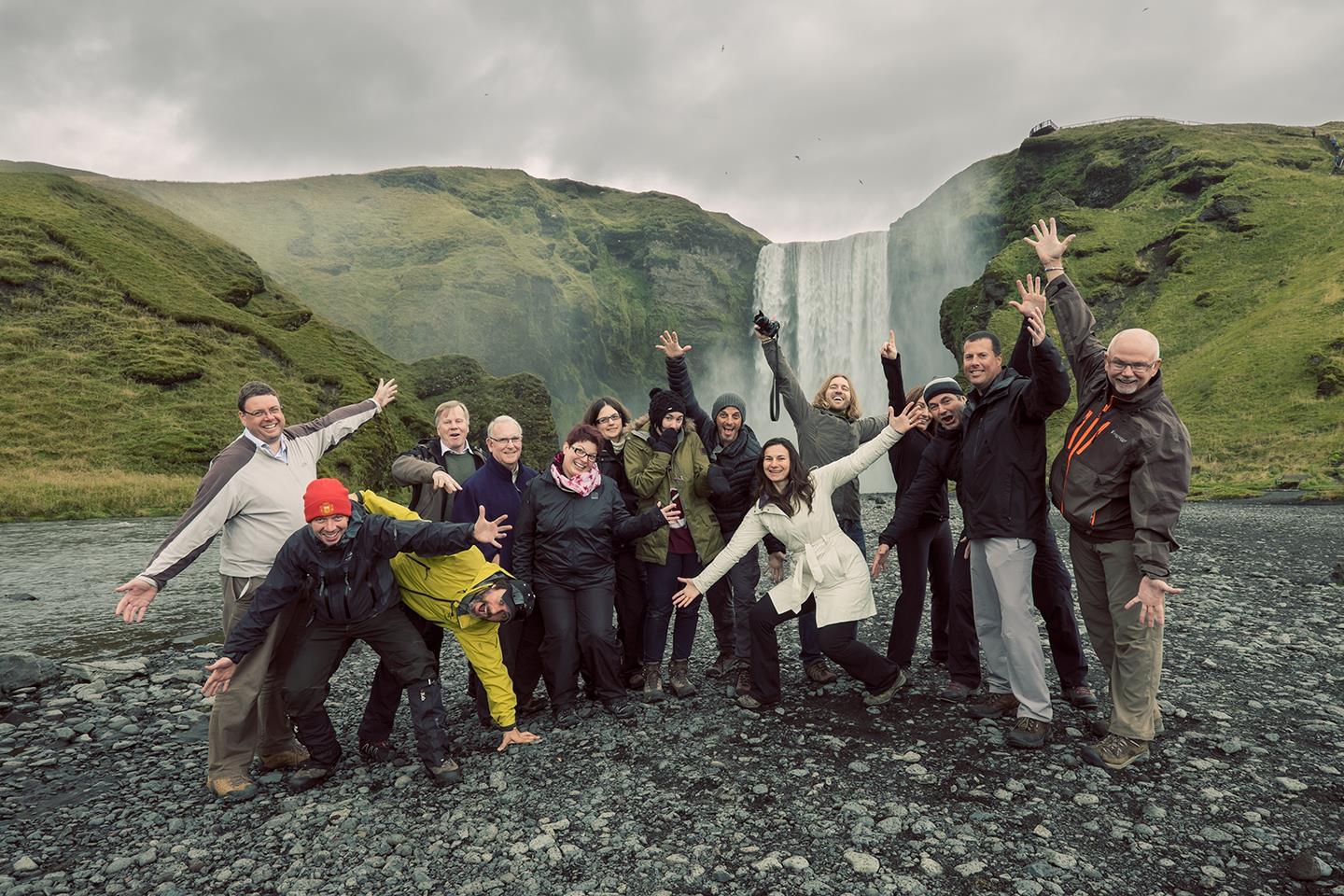 Photokina, Germany
One of the biggest highlights of the year was getting to speak on stage at Photokina!
It was an incredible week of several firsts—my first time to Photokina, my first visit to Germany, my first time being introduced to an audience by an announcer and my first time presenting on such a large stage at Fujifilm's booth. From start to finish, it was an incredible experience. I want to thank both Fujifilm and Wacom for inviting me to speak about travel photography and the things I'm truly passionate about. I enjoyed every moment of it!
Presenting on the Fujifilm X-Photographers Stage

Being Welcomed into the Fujifilm X-Photographers Family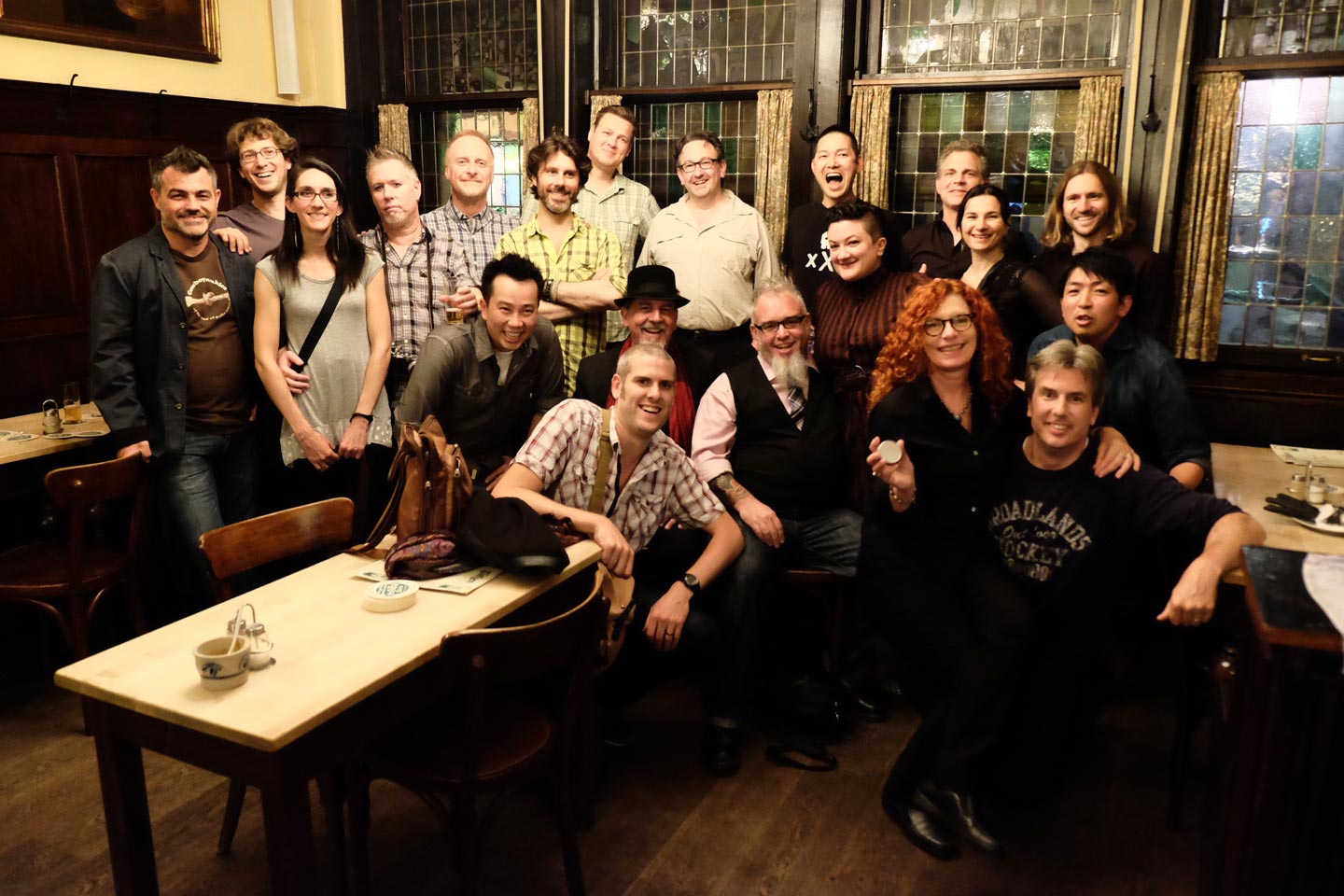 Presenting for Wacom

Another first was getting to see my New Zealand Church of the Good Shepherd Milky way shot from the X-E2 printed large on Fujicolor Crystal Archive Digital Paper.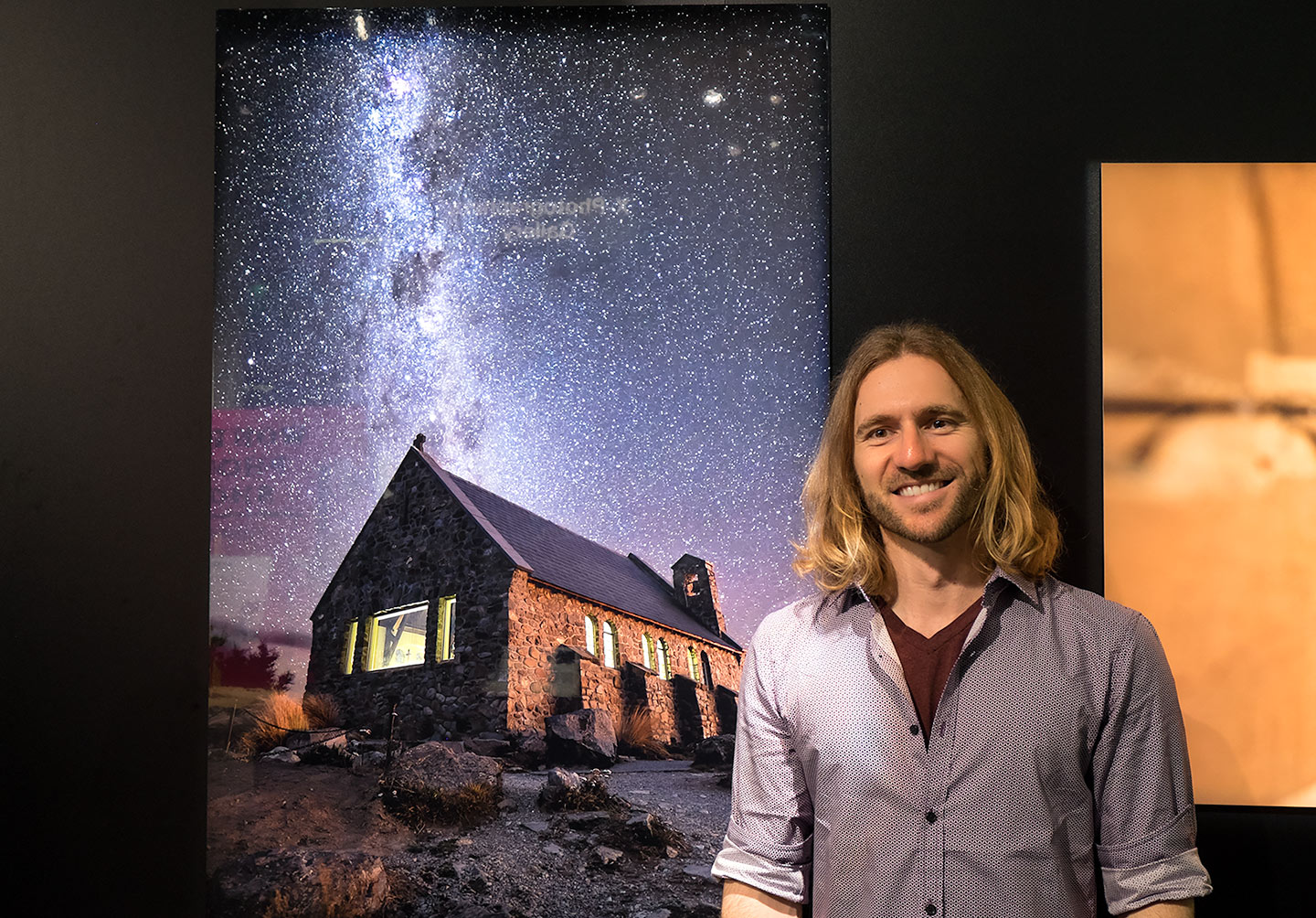 Spending Time with Good Friends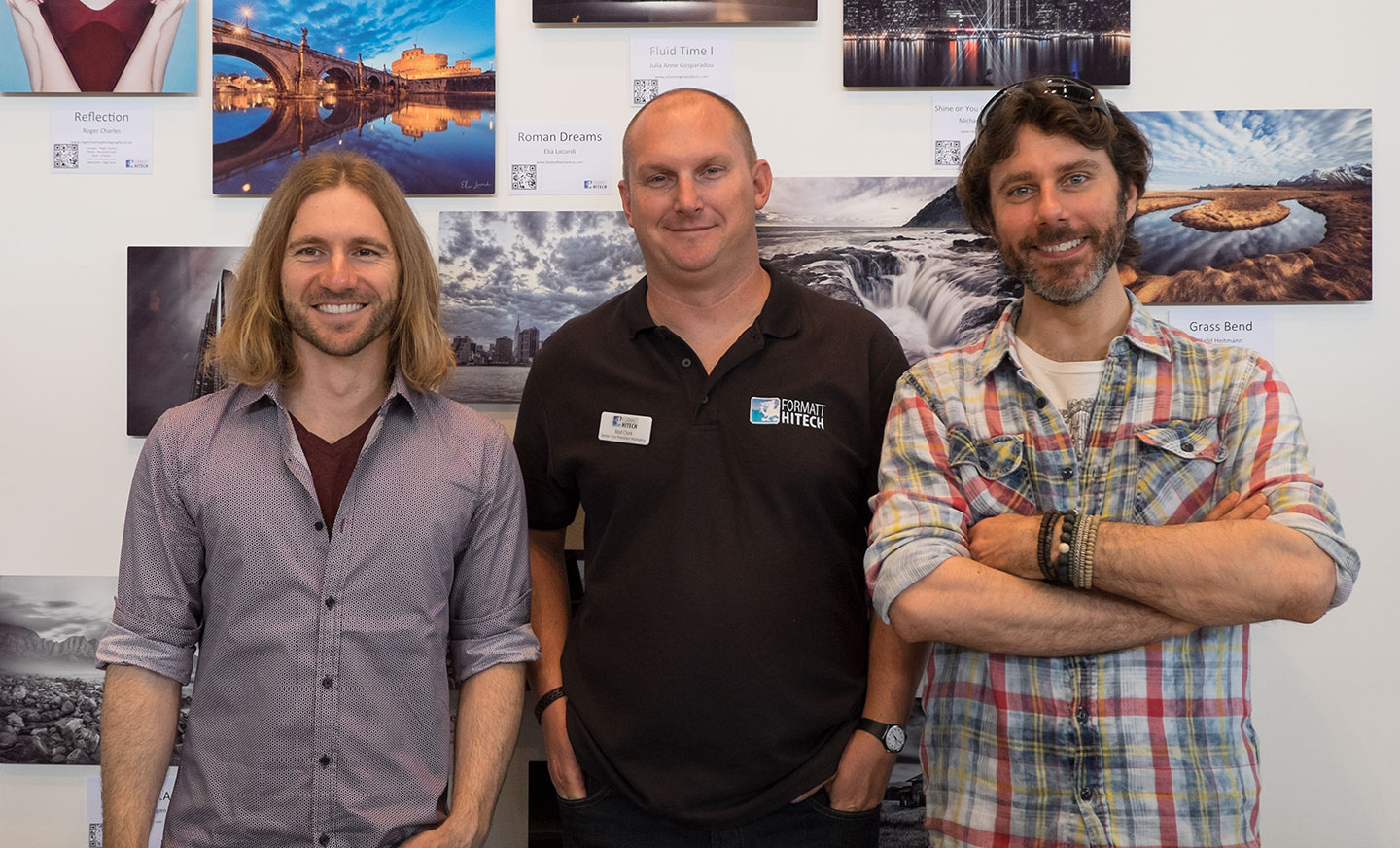 The Cologne Photokina Photo Walk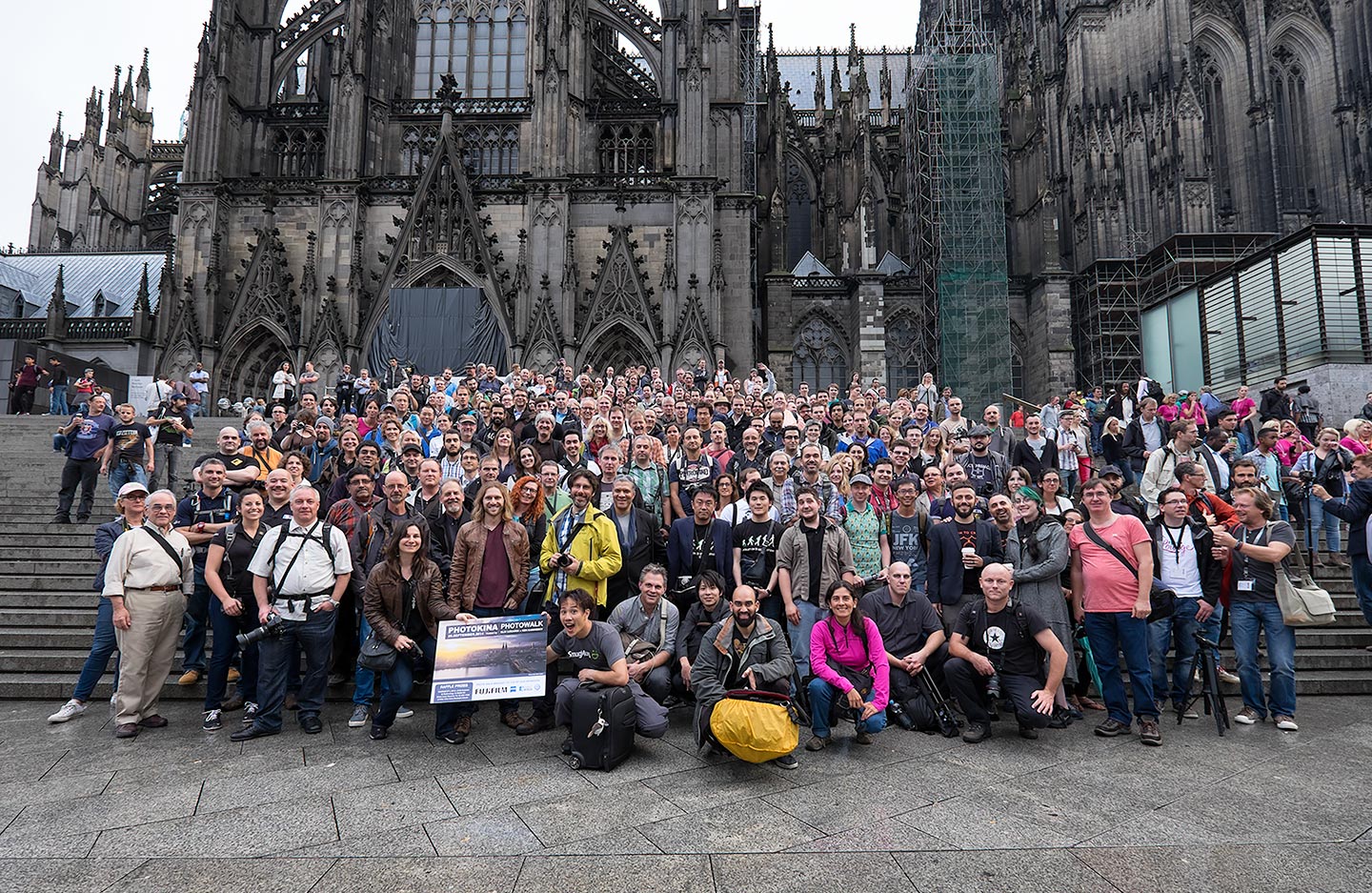 A great big Thank You again to everyone who helped make this week so special!
You can read the full length post about our 2014 Photokina experience here.
Malta
After Photokina, we flew to Malta for some much needed rest and sunshine. Again, great intentions of photographing this location changed as we took on more projects. My camera barely left the bag!
October
---
MONTENEGRO – CROATIA – BOSNIA & HERCEGOVINA – PORTUGAL – NEW YORK CITY
---
From Malta, we spent a few days in transit in Istanbul before flying to Podgorica Montenegro to kick off a few weeks of exploring the Balkans. This is an area that Naomi and I have been wanting to visit for quite some time. We had an incredible time and I'm looking forward to editing some of my images soon.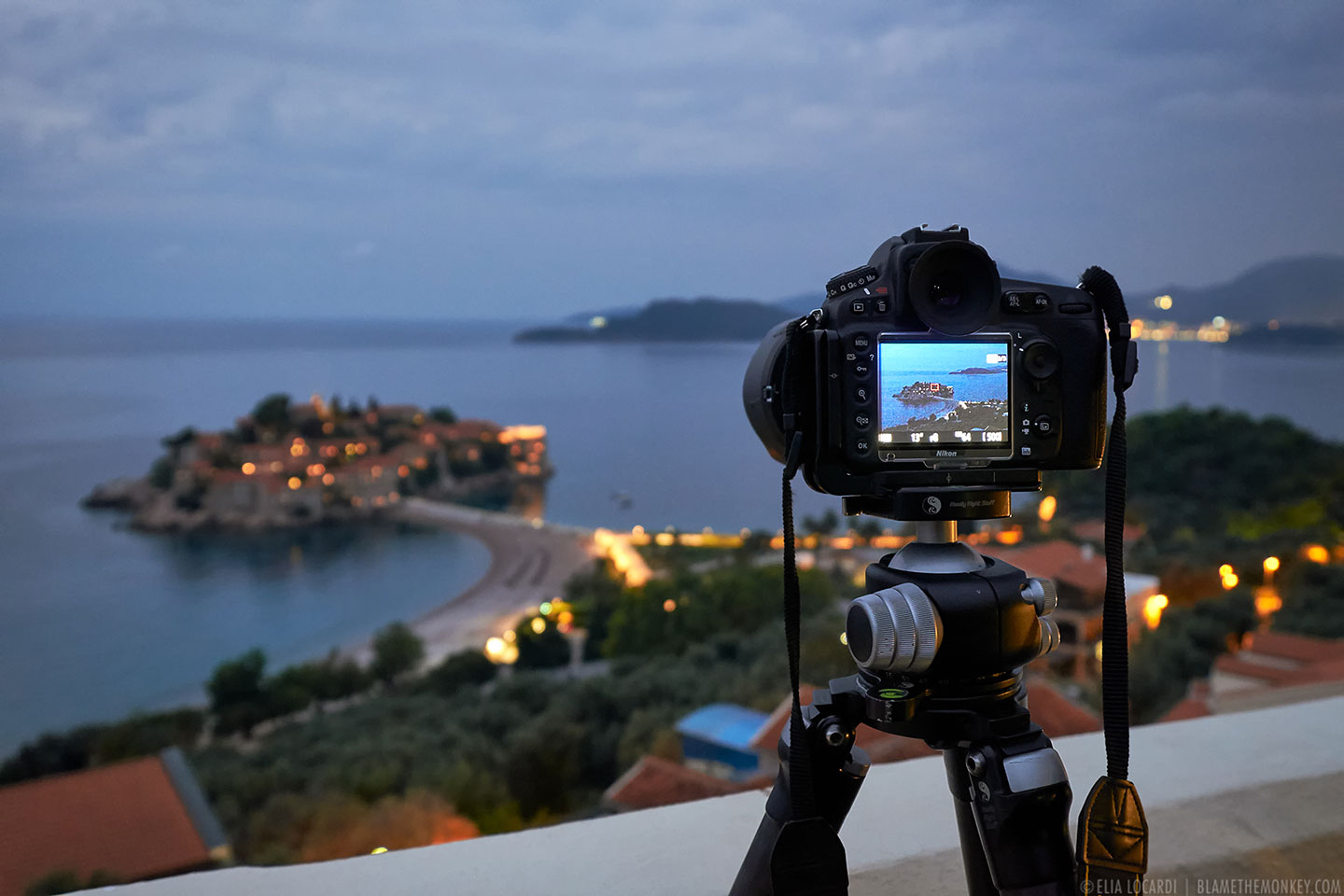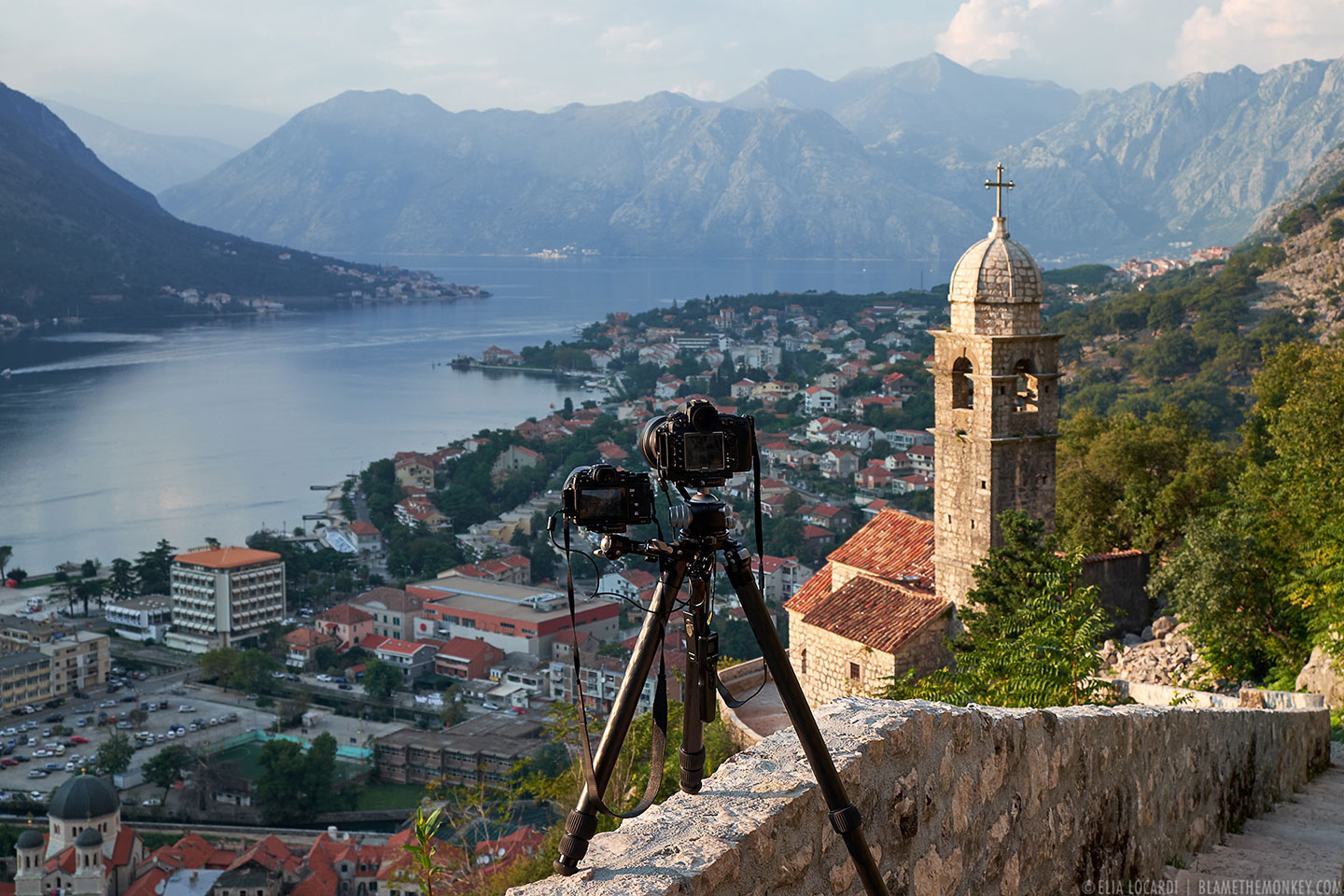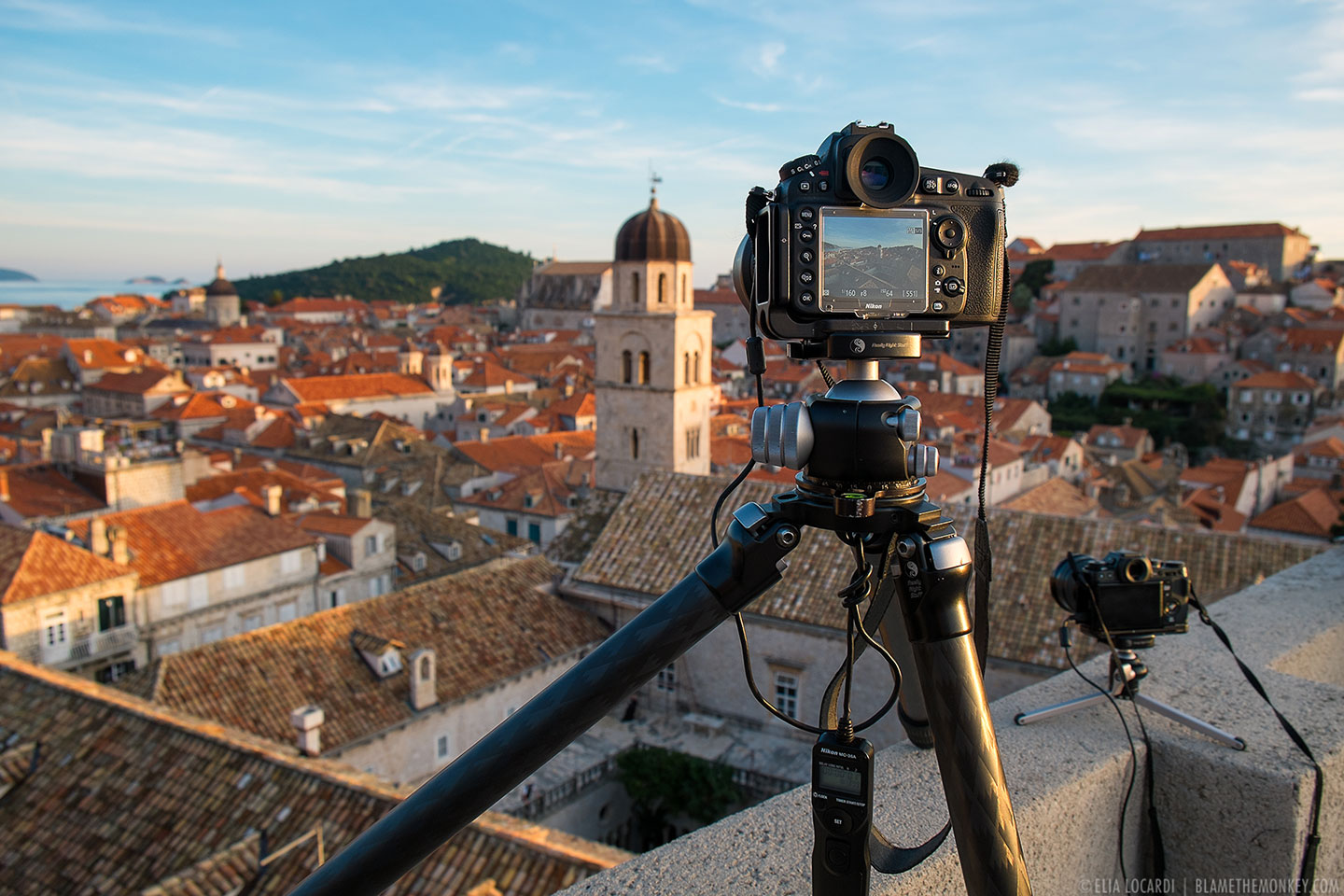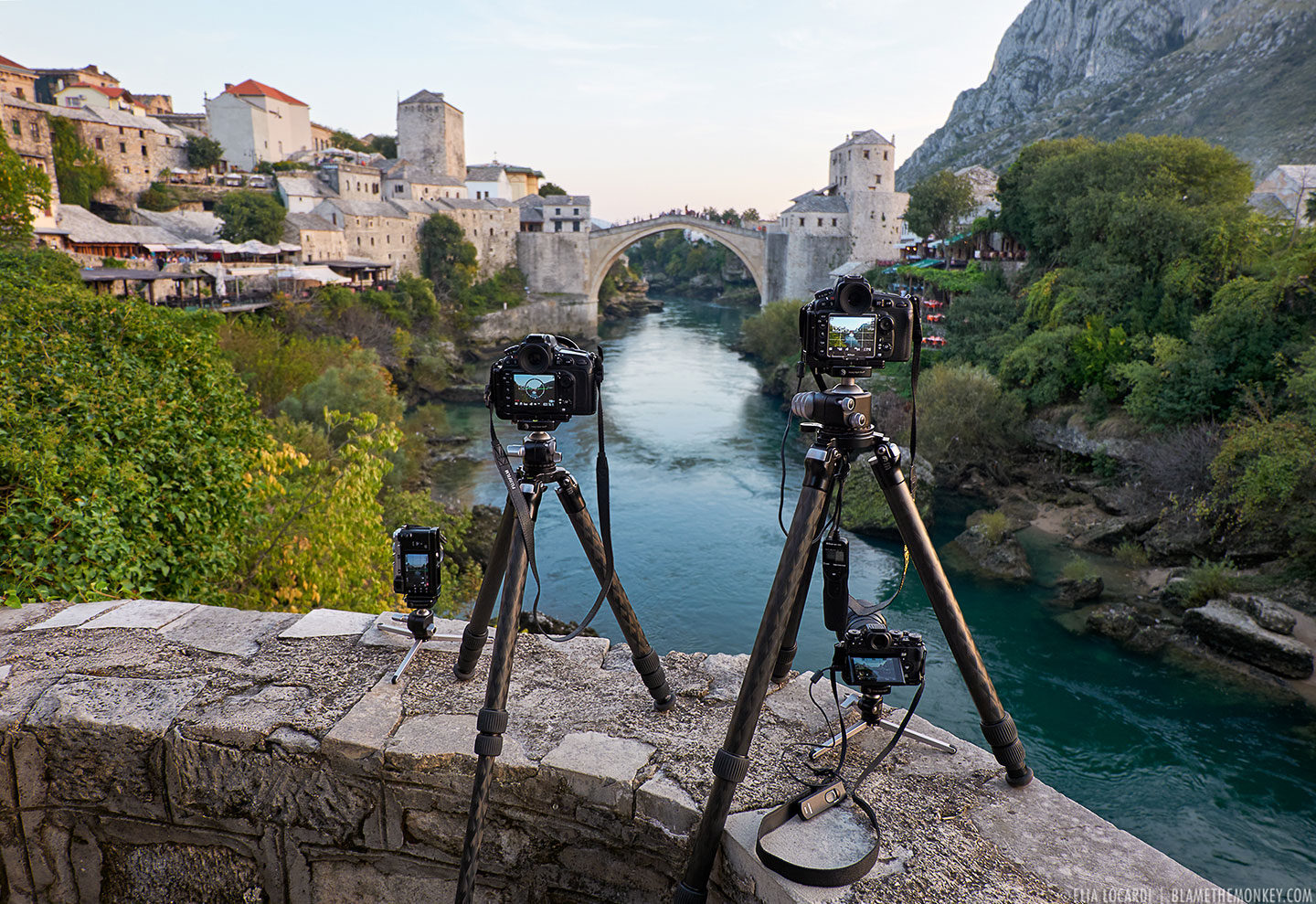 Lisbon
After our drive around the Balkans, we spent 6 days in Lisbon to relax before Photo Plus Expo in NYC. I knew it was going to be an incredibly busy time for me so I wanted to be plenty rested before it began.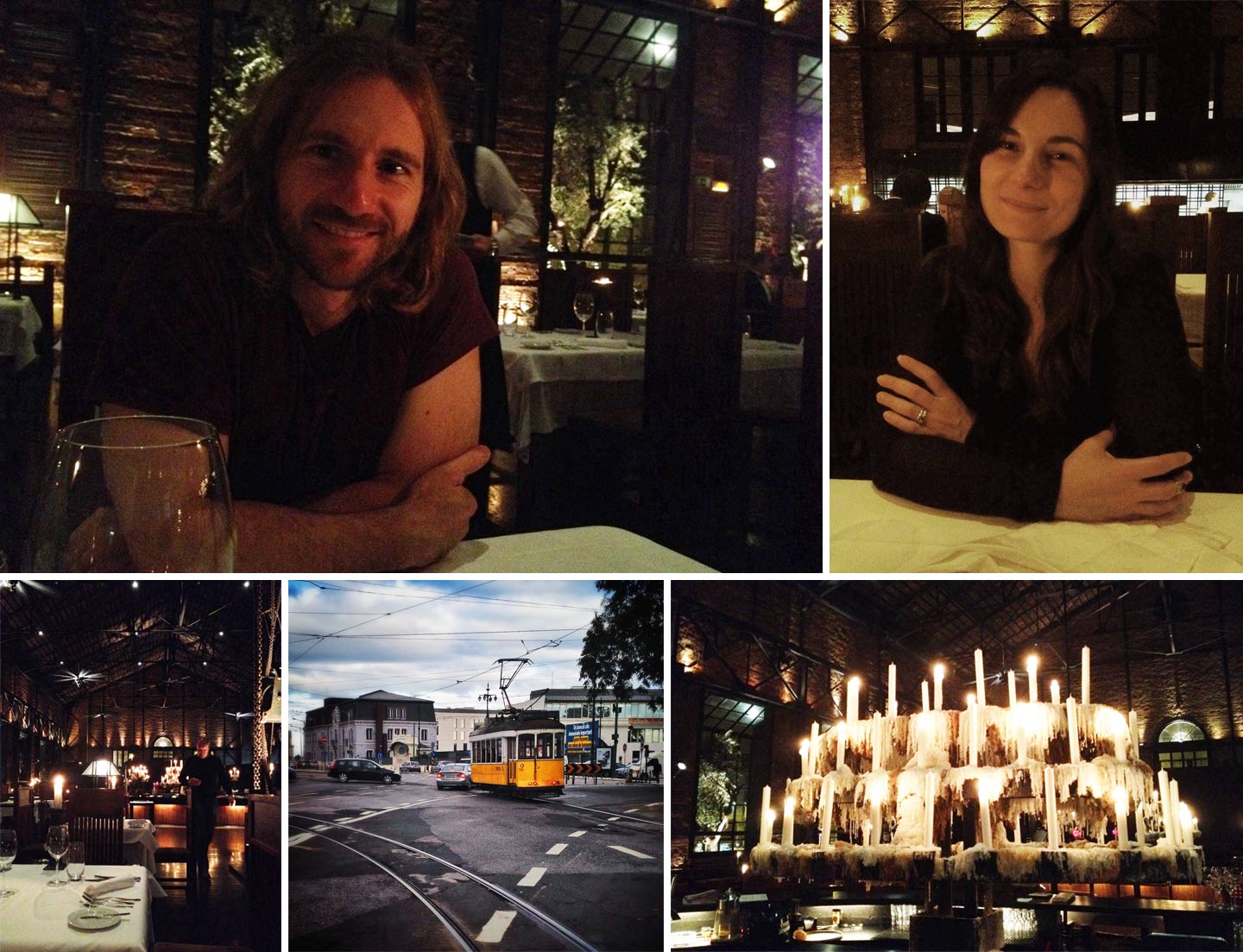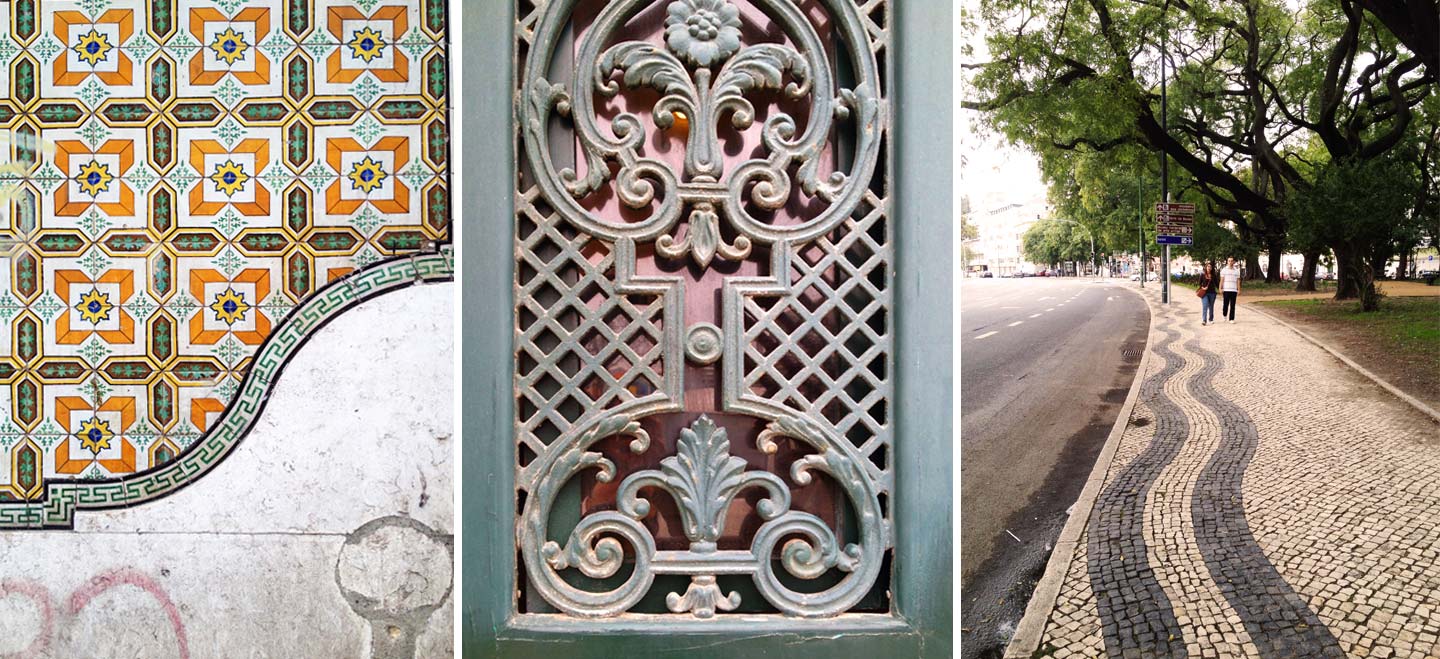 New York City
Kicking off our visit to NYC, I gave a 2 hour presentation at B&H Photo Event Space. The space was fully booked and the talk went really well.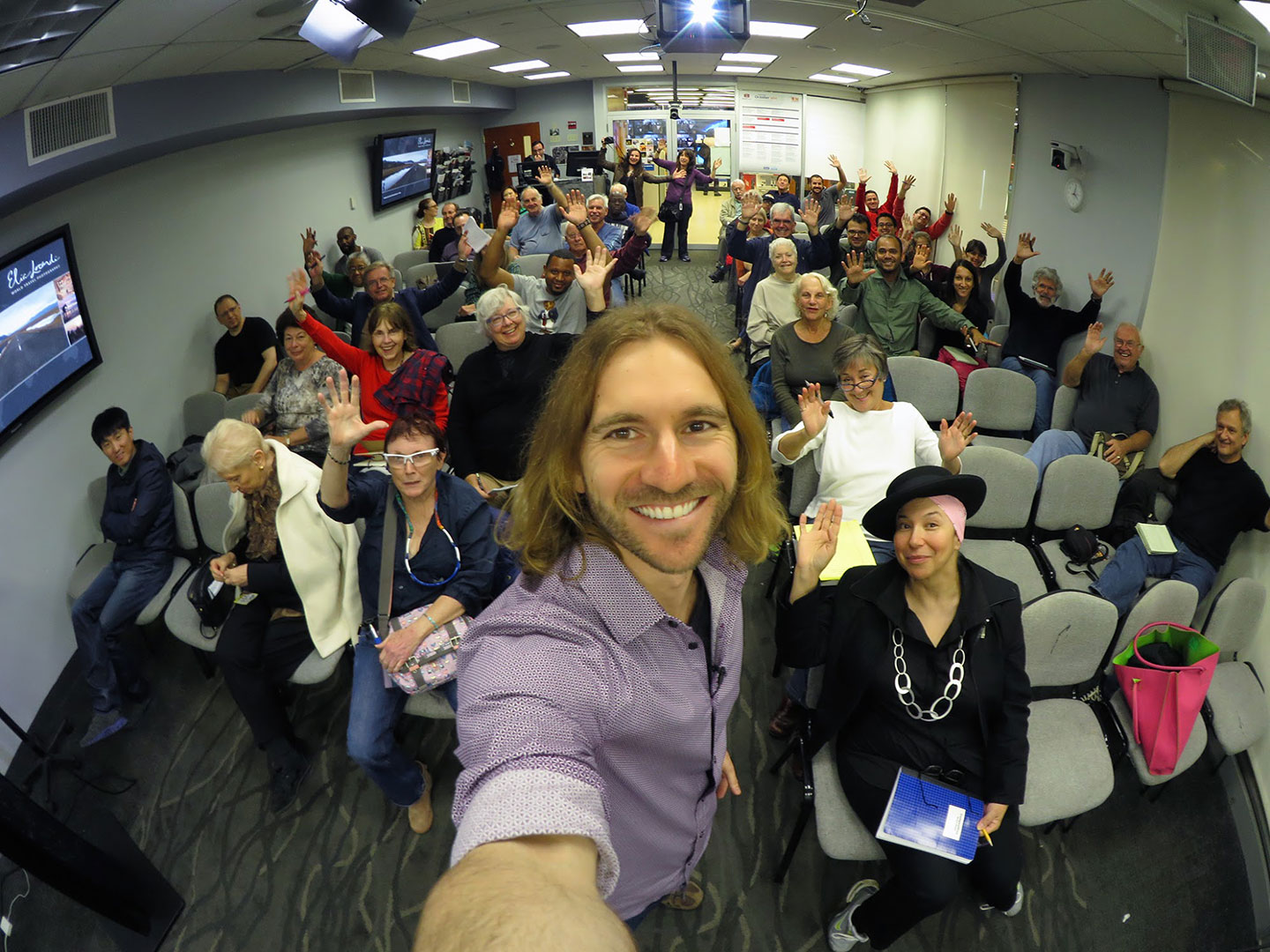 You never know who you'll run into at B&H in New York City… Hey Look, it's Ben Von Wong!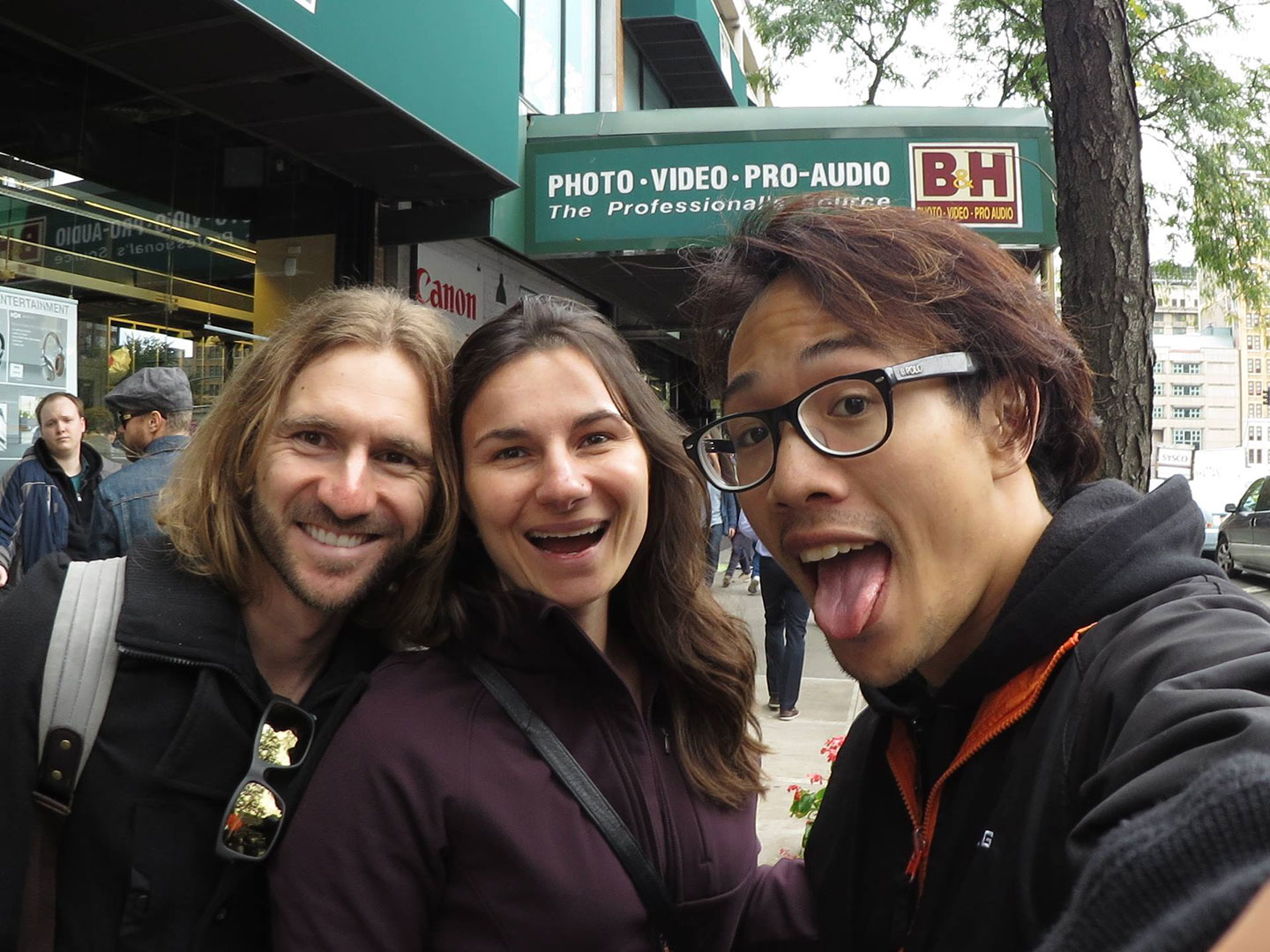 Moments in Time – Post-processing Workshop
Also in the B&H Photo Event Space, I taught another (sold out) Post-processing workshop. I hope to host 3-4 more of these in 2015. Sign up for the newsletter for instant updates.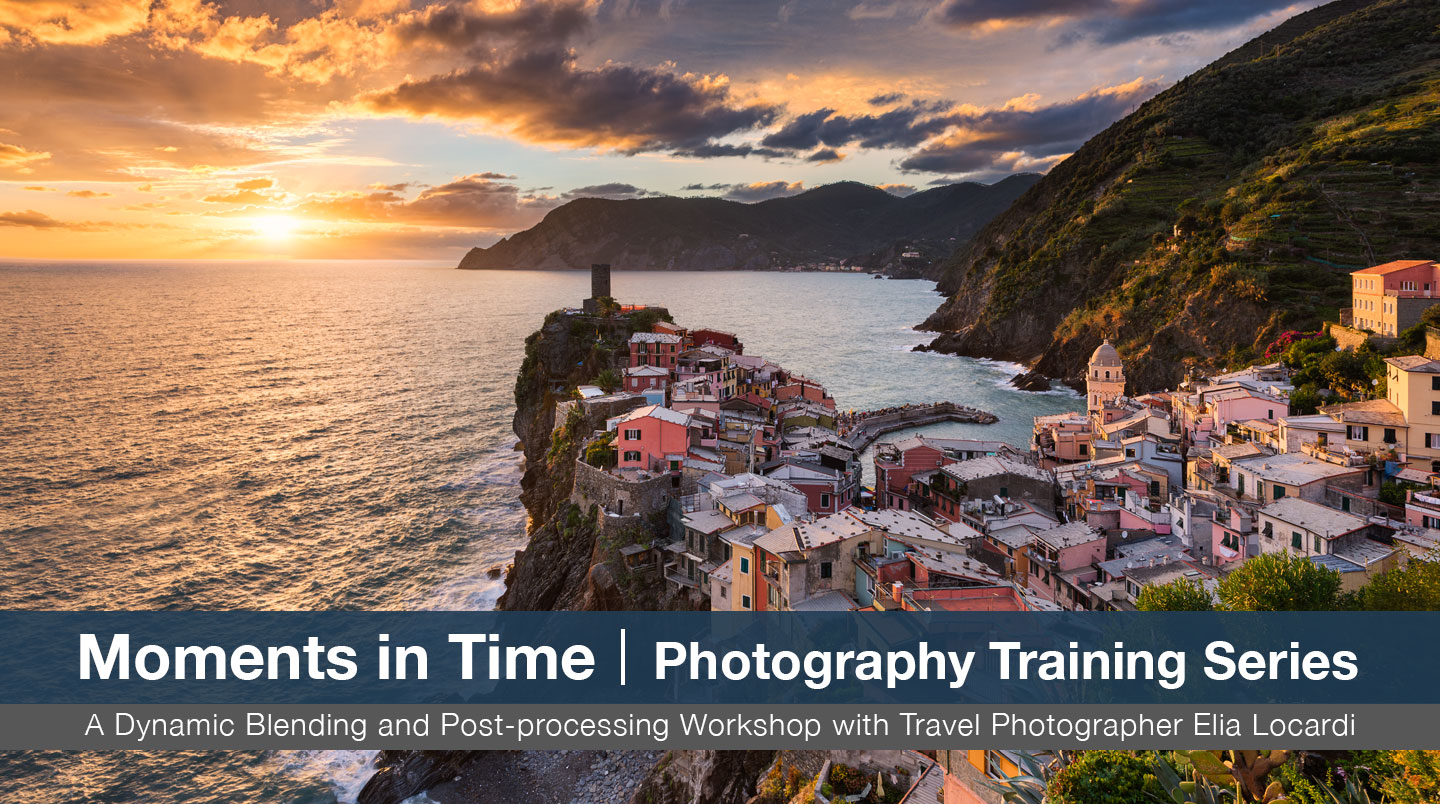 Photo Plus Expo
Last year's Photo Plus Expo was great but this year was unbelievable. From speaking for Fujifilm, to meeting tons of great people, to all of the epic parties, I couldn't have asked for a better experience over all.
I also had the pleasure of working with the talented Alan Shapiro while he captured a series of fun images of photographers wearing angel wings for his "Among Us" project. I have to say, it was one of the highlights of the week!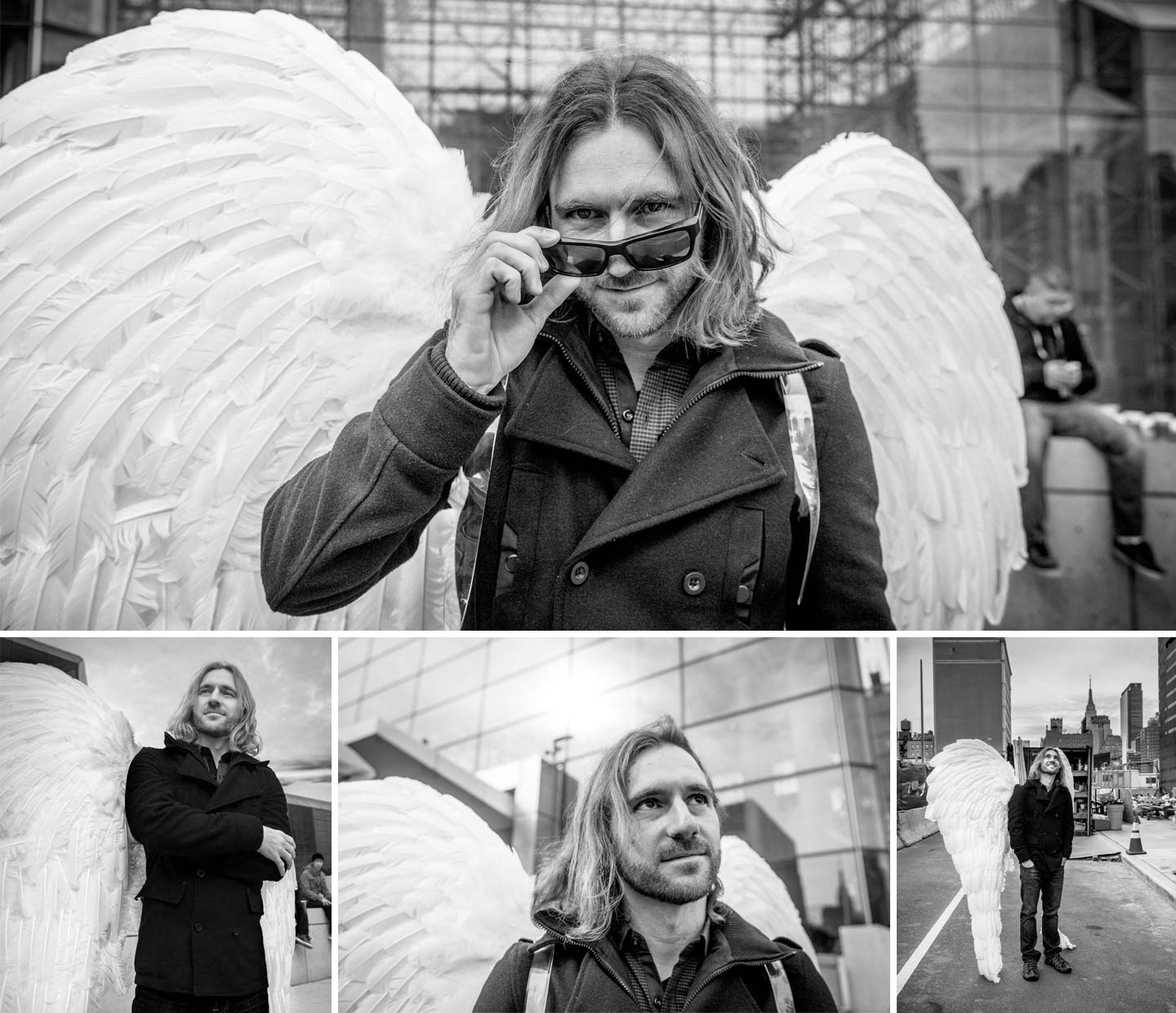 A big thanks to everyone who helped make this happen! Check out more angel photos on the Macphun blog.
I also got frozen in Bullet Time with my friend Benjamin Von Wong!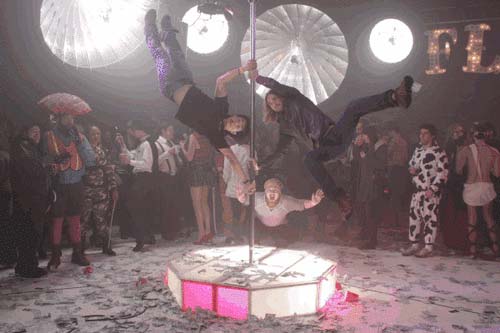 NYC Photo Walk
We also hosted our 2nd annual Photo Walk sponsored by Fujifilm! Thank you to everyone who joined us! We had such a wonderful time making new friends and reconnecting with some old ones. It's really hard to beat spending time with such an incredible group of photographers.
A great big thanks to Fujifilm , Carl Zeiss Lenses, G-Technology, Onone, Inc., X-Rite Photo, and Formatt Hitech Filters for supporting this event and giving away so many fantastic prizes, and a big congratulations to all of our winners. We hope you enjoy your prizes!
We'd also like to extend a very special thank you to Walks of New York for guiding us through the city and making this event so informative with their fantastic local knowledge.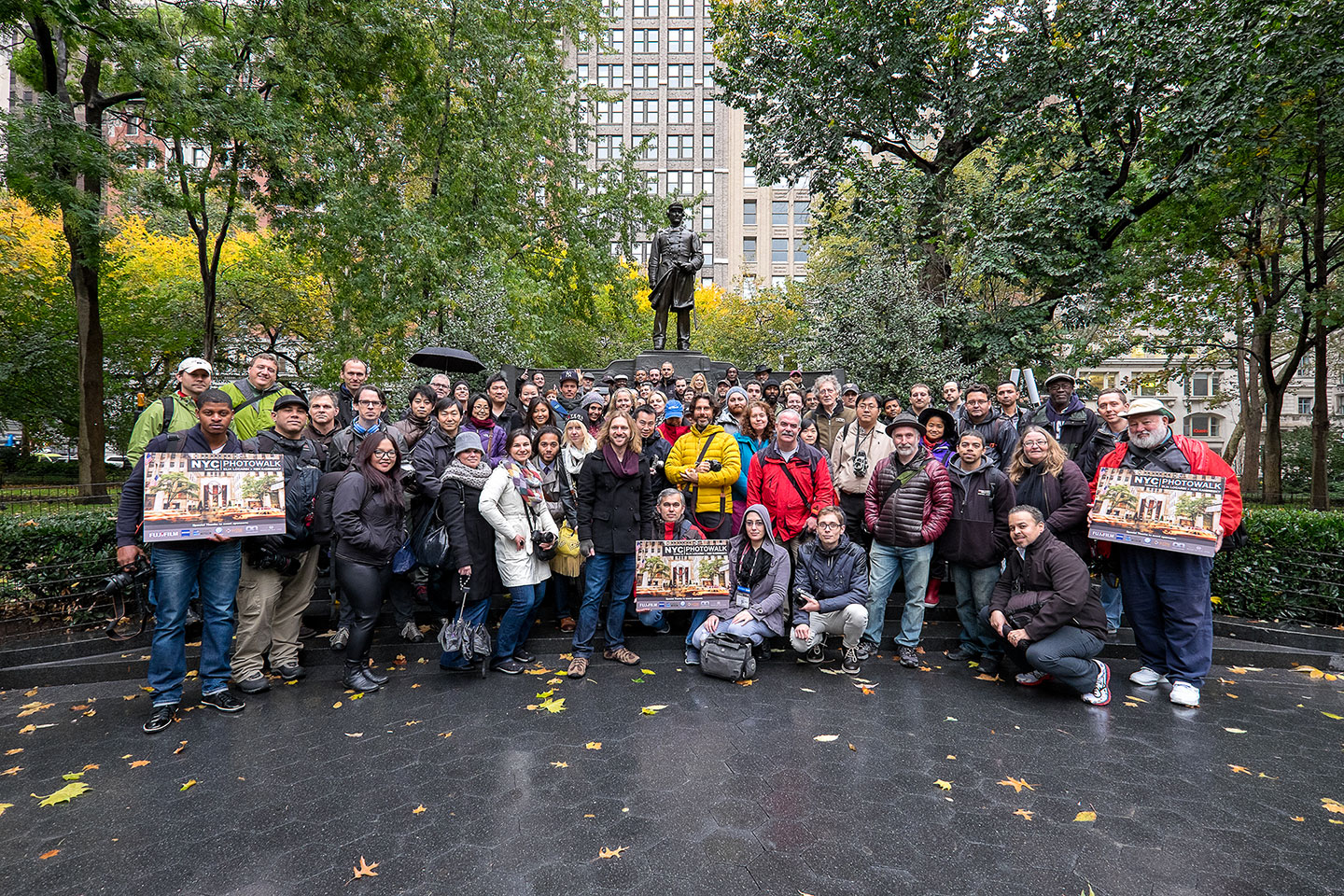 Here's a sampling of Naomi's photos from during the Photo Walk.
Formatt-Hitech Signature Edition Travel Kit
This October, I was proud and excited to share the news of my new Travel Filter Kit, Signature Edition from Formatt-Hitech!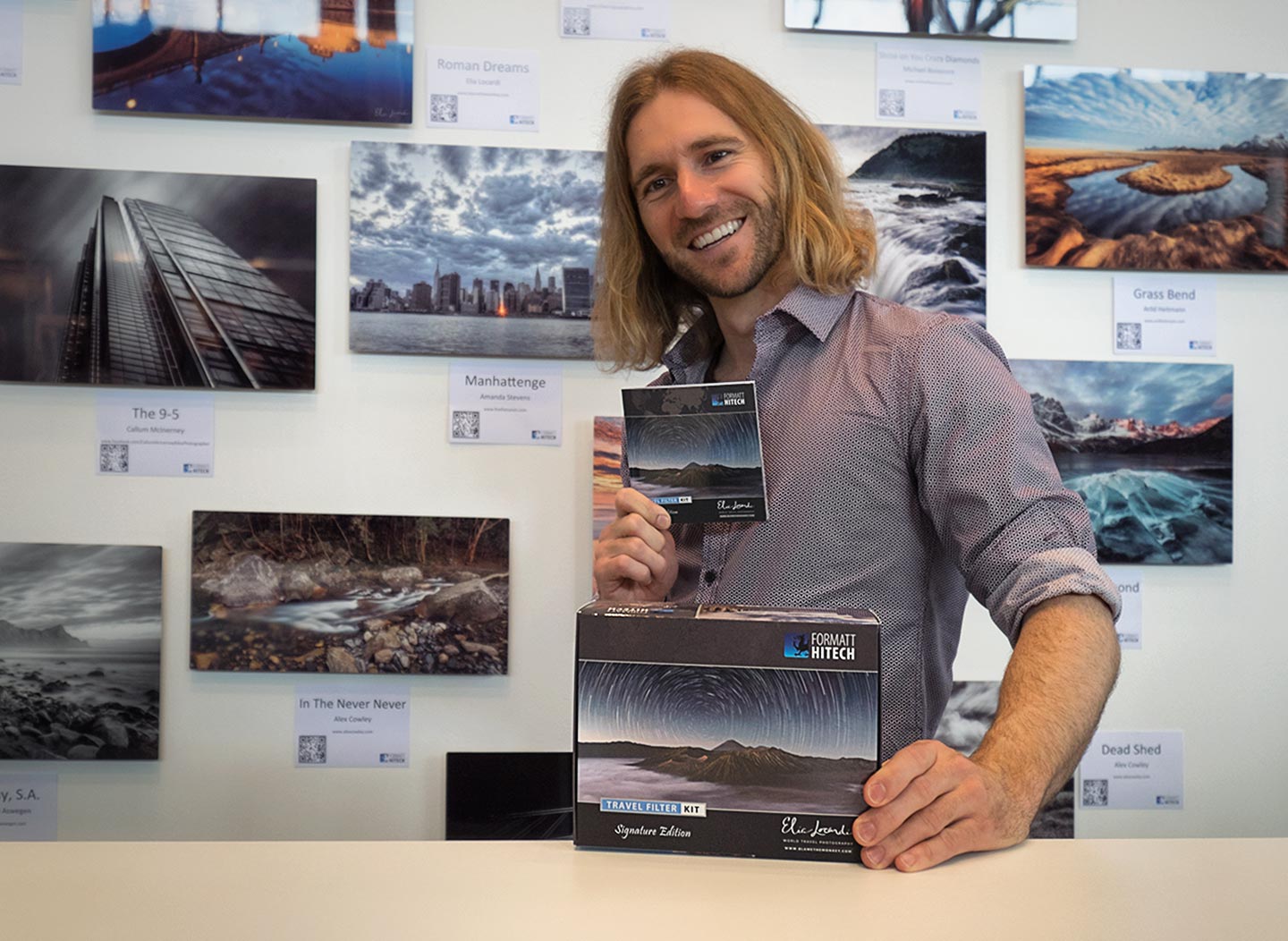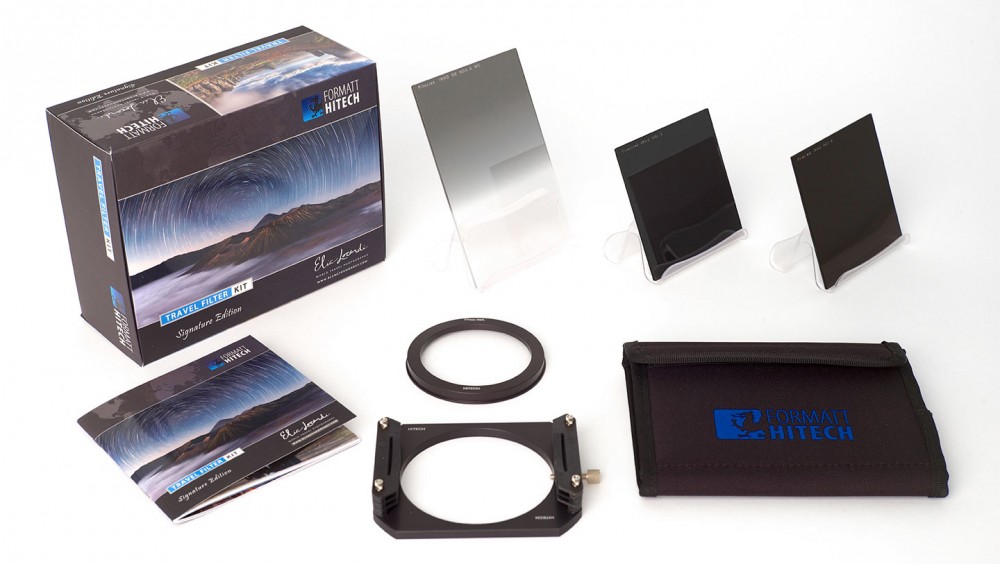 This filter kit has been a long time in the making and a great deal of thought, love and passion has gone into the production. It's an amazing feeling to be working with such a great team of people at +Formatt-Hitech on this and I couldn't be happier to finally share the news.
Coinciding with the kit announcement, I wrote a blog post with specifics of how I use each of these filters in my photography. Here you can find detailed examples and descriptions for which filter to use in different shooting scenarios. I'm more than happy to answer any questions as well.
November
---
FLORIDA – ITALY – AUSTRIA – SLOVENIA
---
Florida Keys
After NYC and a brief stop in Charleston, we went back to the Keys once again to resupply for an upcoming video project with Fstoppers. Even though it was repacking madness, we managed to spend some more quality time with family. Naomi even spent a day fishing on her brother's charter boat the Missio Dei.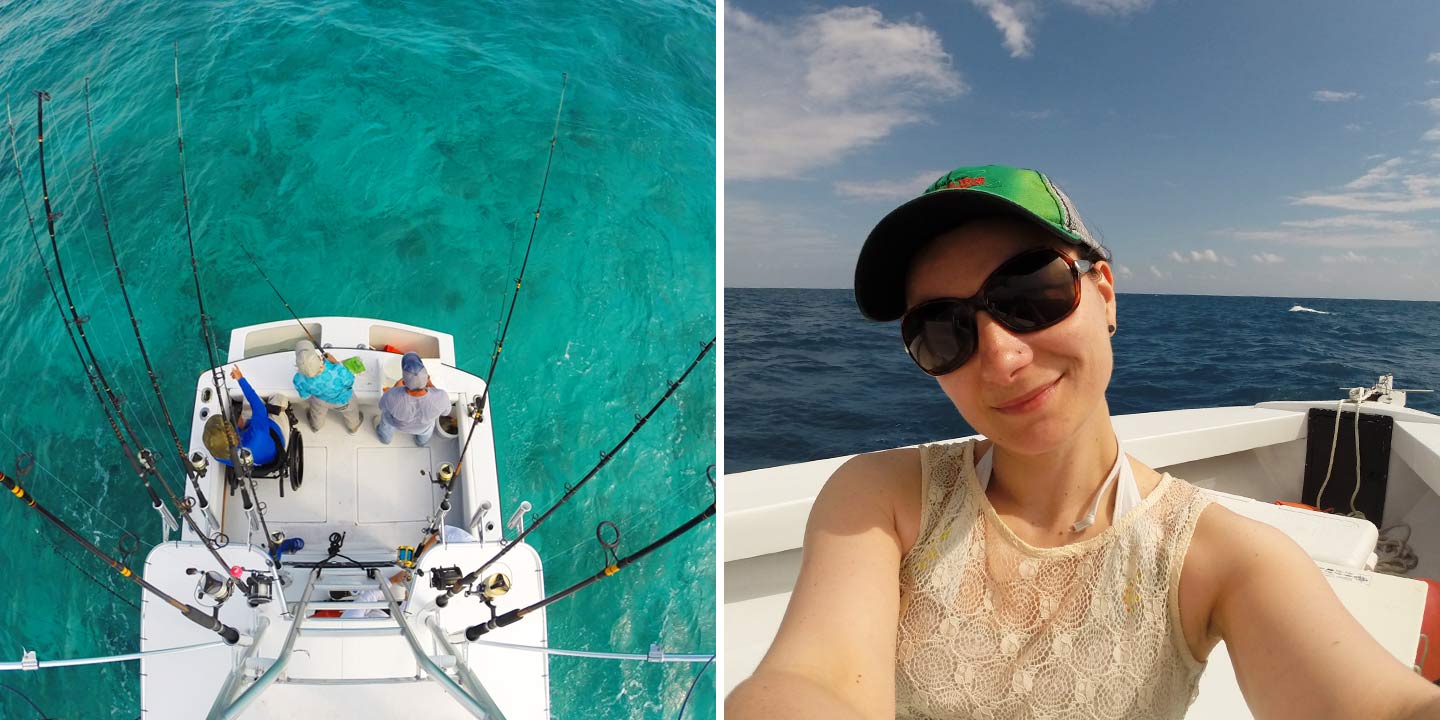 Venice – Hallstatt – Lake Bled
We left the Keys and flew from Miami to Venice. Then we spent a few days in Venice before renting a car and driving to Hallstatt Austria, followed by Lake Bled Slovenia. So far I've only had time to process some Instagram photos.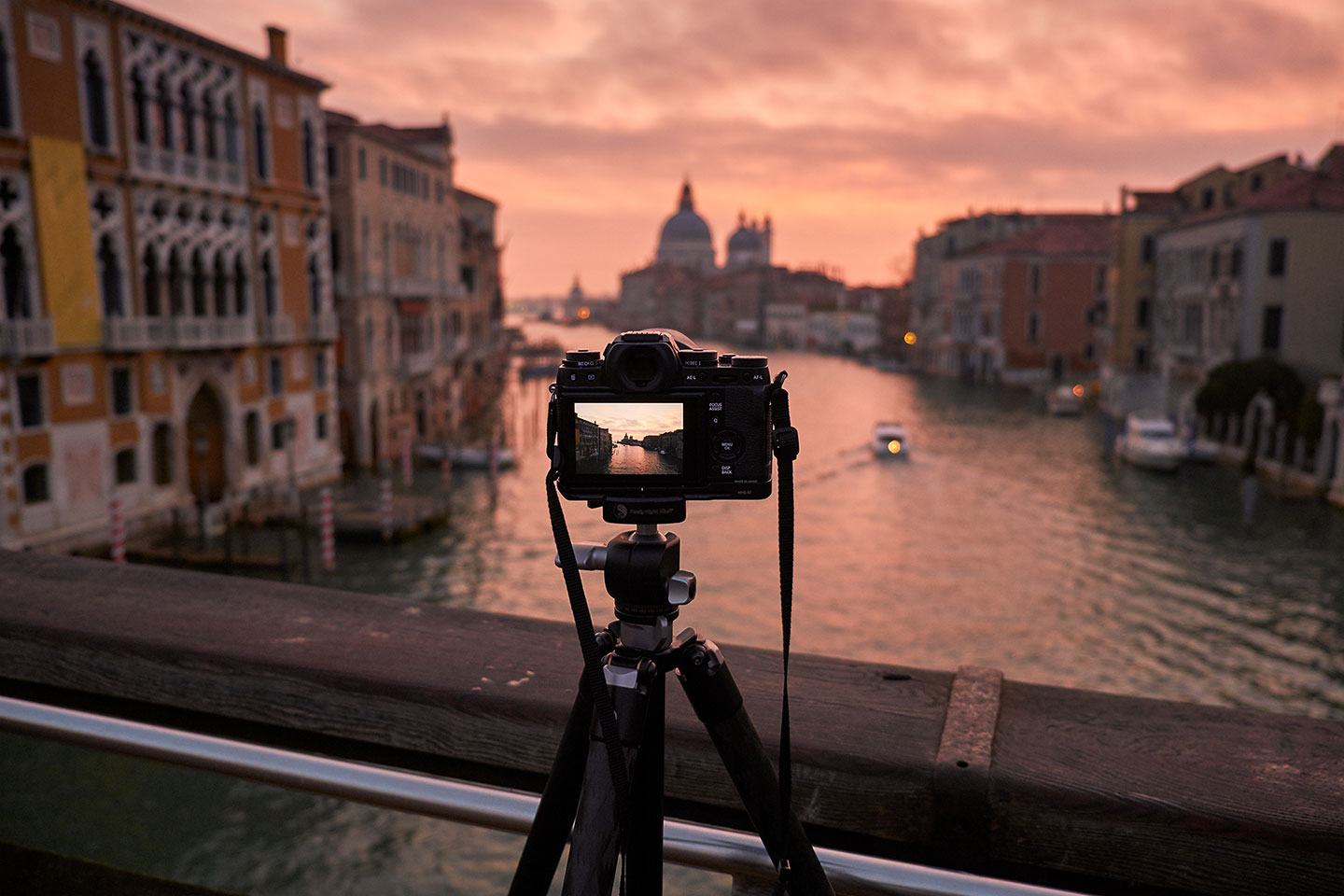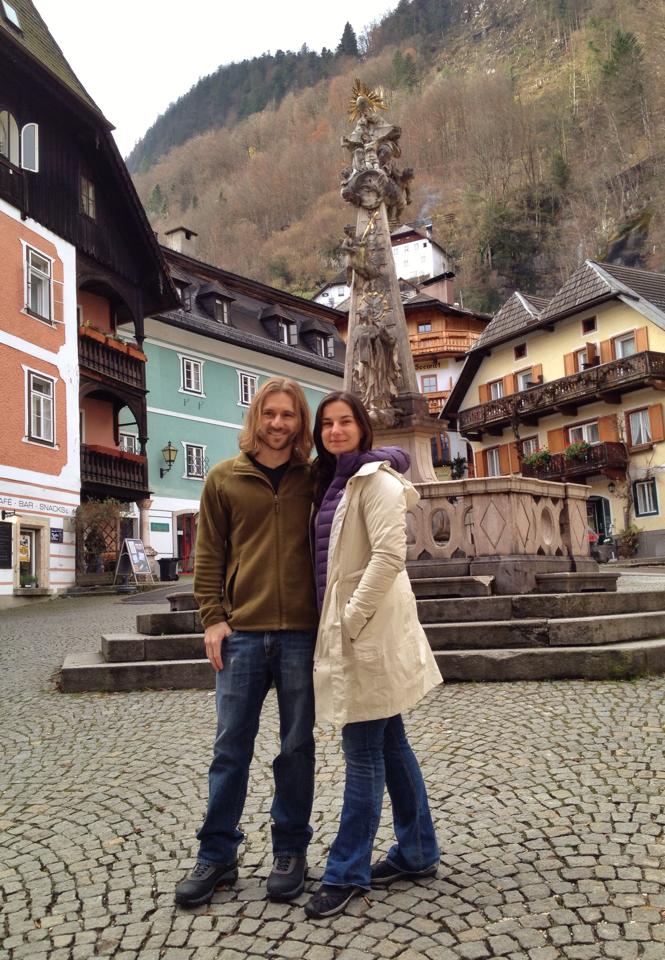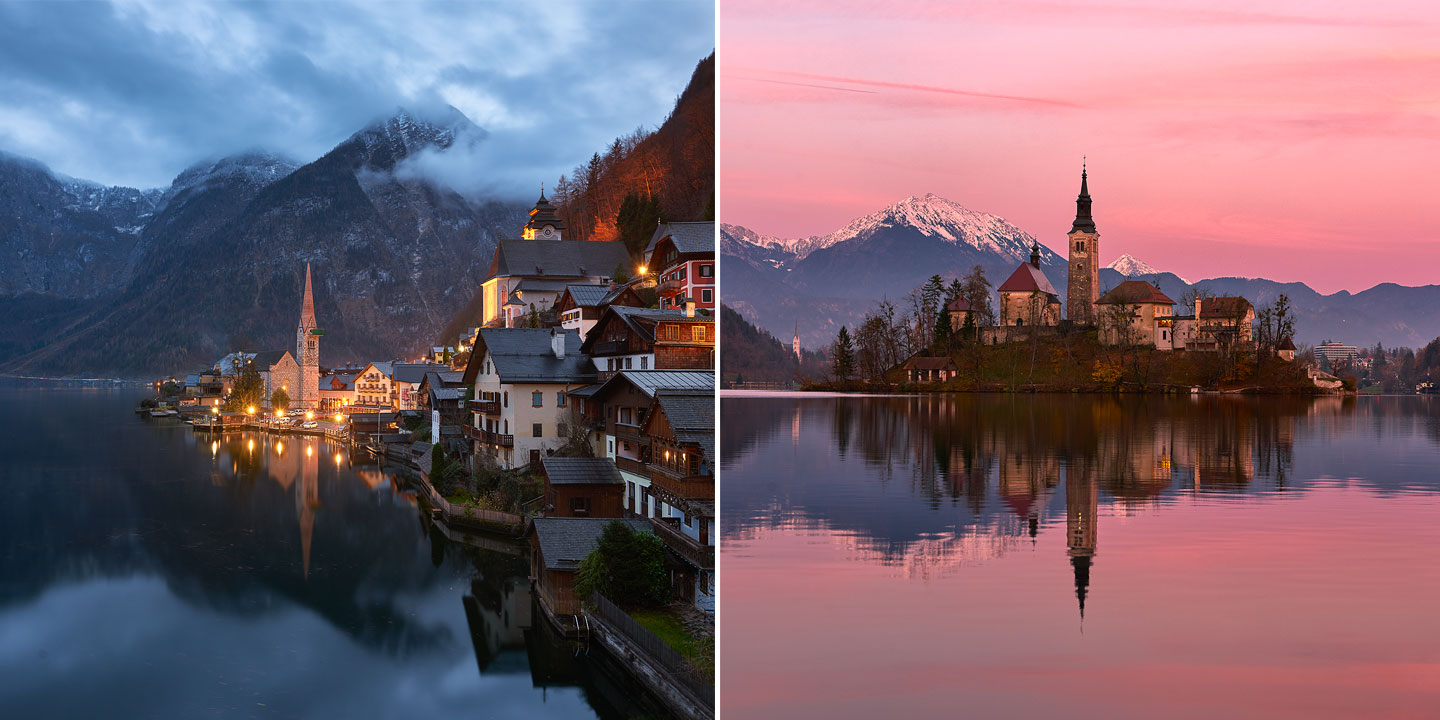 Iceland: Fstoppers + Elia Locardi
At the end of November, we flew to Iceland to meet Lee Morris and Patrick Hall of Fstoppers to begin filming a series of educational videos about photography. The total project will span 3 months of production, filming in 6 different countries! Our first stop was Iceland in the winter and it was epic!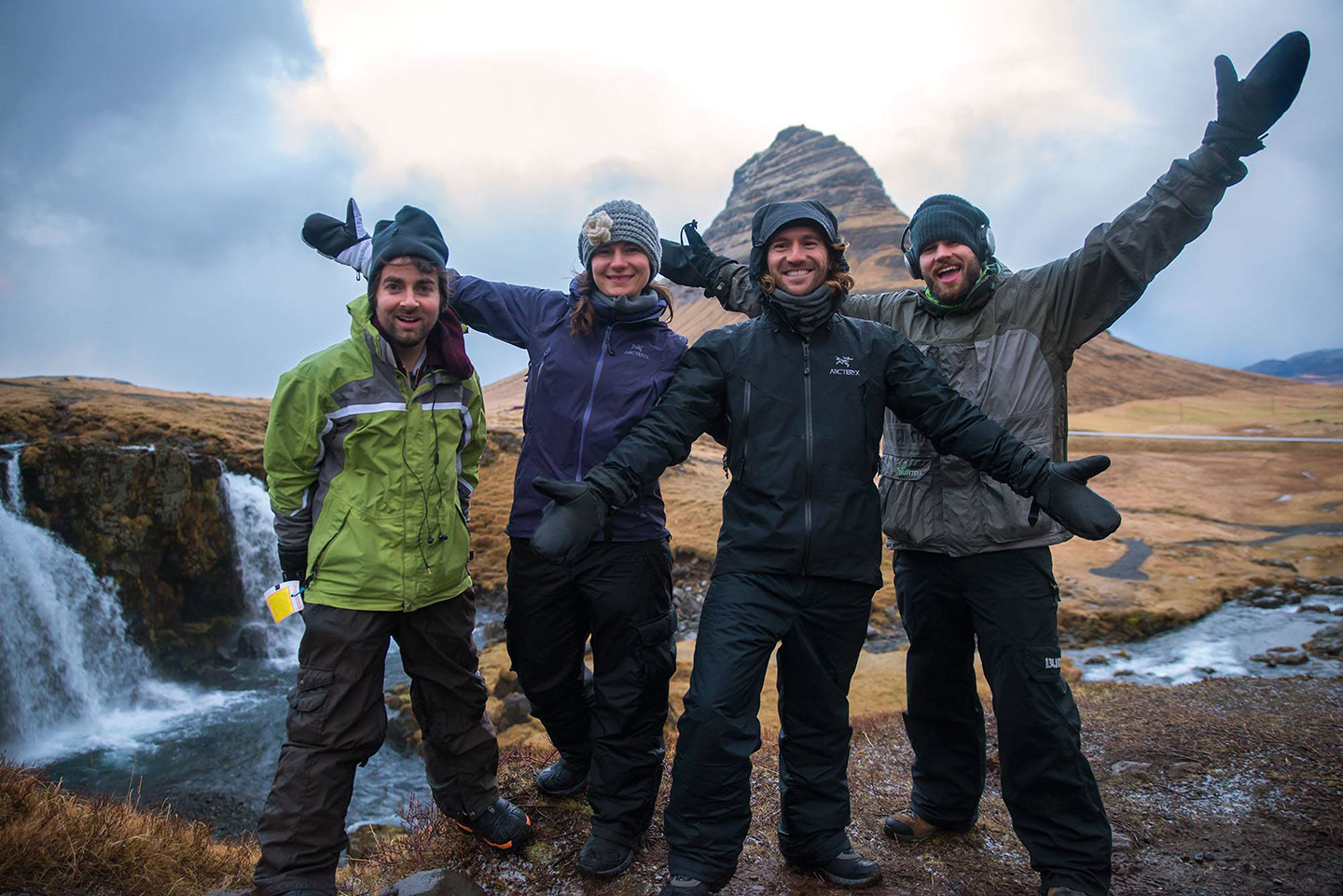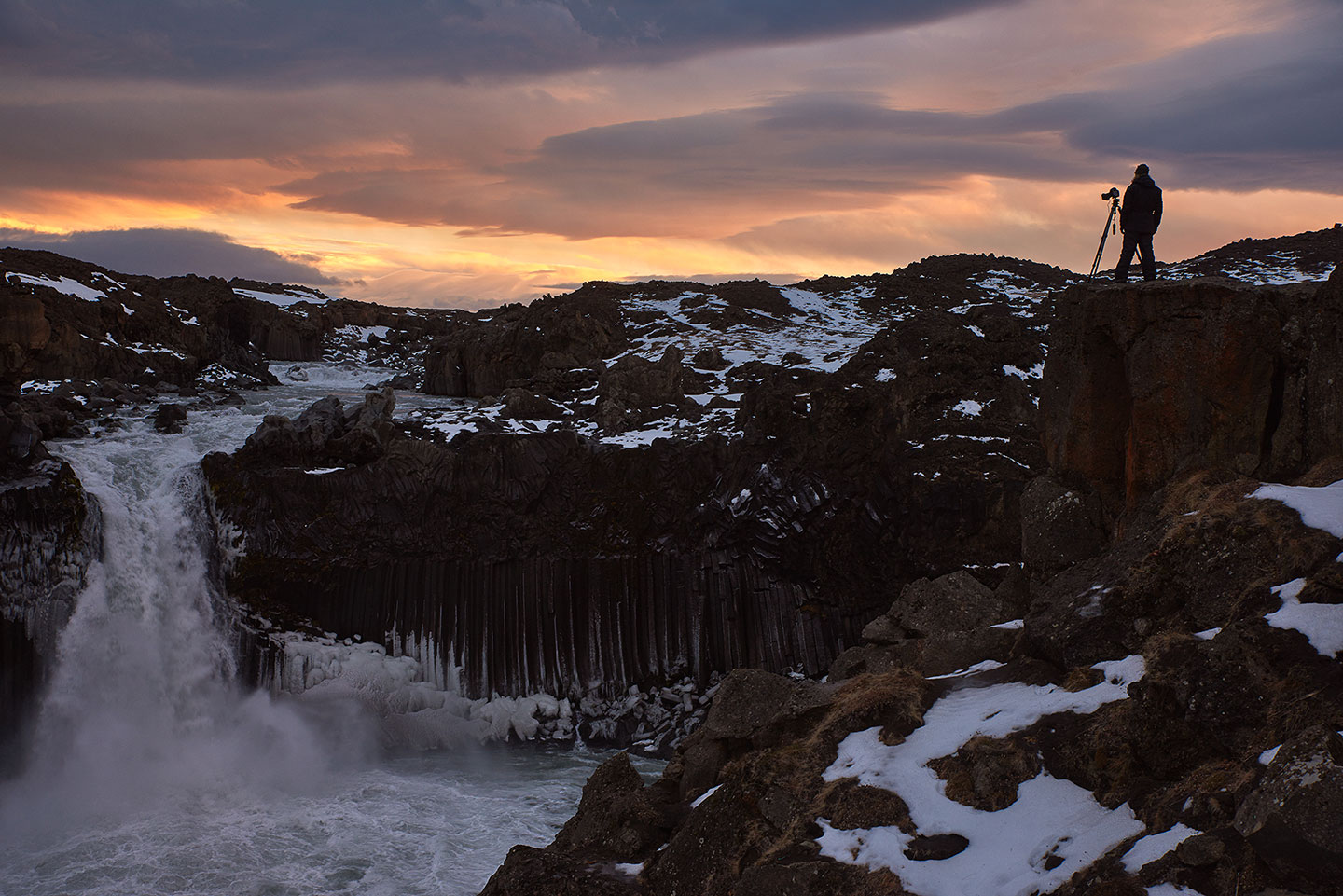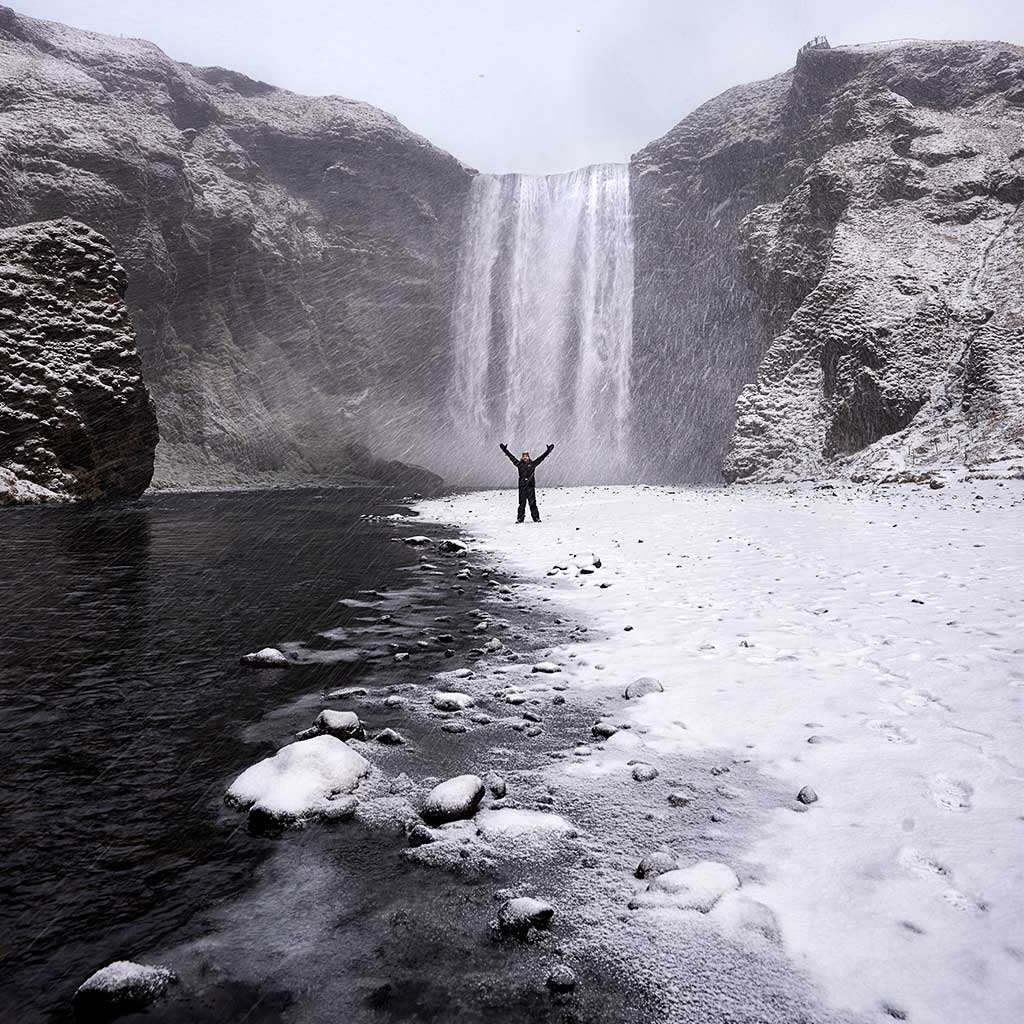 During the trip, Lee scored some amazing drone footage of Iceland. Check out our first promo video for the project!
December
---
ITALY – FLORIDA KEYS – MELBOURNE
---
Cinque Terre and Rome: Fstoppers + Elia Locardi
The video project continued into December with visits to Cinque Terre and Rome. Over the next few months, we'll also be traveling through Singapore, Cambodia, Hong Kong and New Zealand, to create a video tutorial that will teach you how to compose and capture beautiful travel and landscape photography while mastering post-processing techniques. For early access to the video as well as a discount, sign up for our newsletter here. We'll let you know as soon as it's available.
Fstoppers also made a great post about the scope of the project here.
A Very Merry Christmas Wish from Fstoppers and the Locardis
Rome and "Home" for the Holidays
After Lee and Patrick left Rome, we stayed behind until the 23rd to enjoy the winter season in the Eternal City.
Florida Keys
For the first time in three years, we're visiting with our families for the holidays. I have to say that it's great to be here!
Fujifilm Global Ambassador!
Last but very certainly not least, I just signed a contract to become one of only 2 Fujifilm Global Ambassadors in the world! This is an incredible honor and I'm so very excited to share the news! 😀

As I said, 2014 has shown me that passion, hard work and dedication will never go unrewarded.