Summer's Heart || Italy Is Calling Me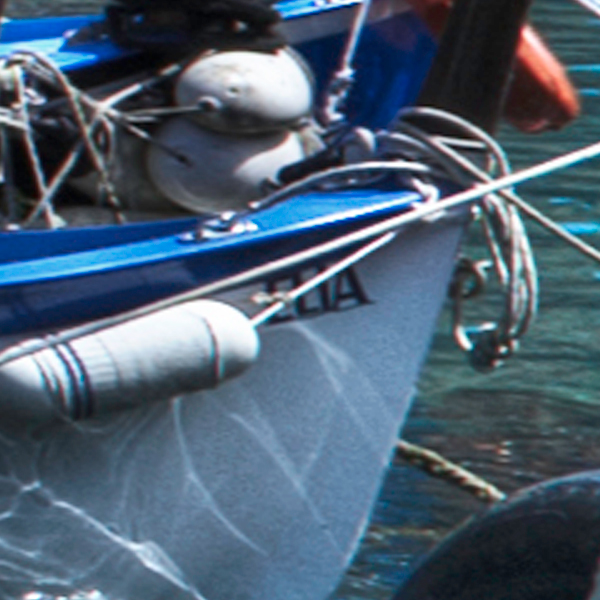 I'm not sure why but I've been missing Italy like crazy lately. I just can't seem to get it out of my mind. I've been feeling an intense pull, almost like someone has been calling my name. From the food, to the scenery, to the warm summer sun, Italy has been in my thoughts almost every day.
Since I'm not visiting again until this August, the only thing I could think to do about it was edit another photo from Le Cinque Terre, my photographic happy place. And this shot of Vernazza has been sitting in my "to process" gallery for almost a year now. As soon as I opened this file in Photoshop, my heart swam with warm emotion as I remembered being in this beautiful place. Then when I zoomed in, I noticed something very strange that made the hairs on the back on my neck tingle a bit…
Check out what's written on the third boat to the right. It's my name, Elia. Now that's one hell of a coincidence, right? Maybe Italy really was calling out my name. I may need to visit earlier now… I don't know if a message can get any clearer than that.
Post-processing Before and After
When you toggle the slider, you may notice that the water shifts along with the boats. That's because the water and boats are made up of of exposure -1, while the rest of the shot is a blend of exposures 0 and a sliver of tone mapping to punch out some of the details in certain areas. But what really makes this one pop is the color correction. Well, that and it's Italy. I mean, damn this place is awesome. 🙂