There's something very special about wandering the old streets of Kyoto at night… There's also something very special about finally having time to update Blame The Monkey! 😀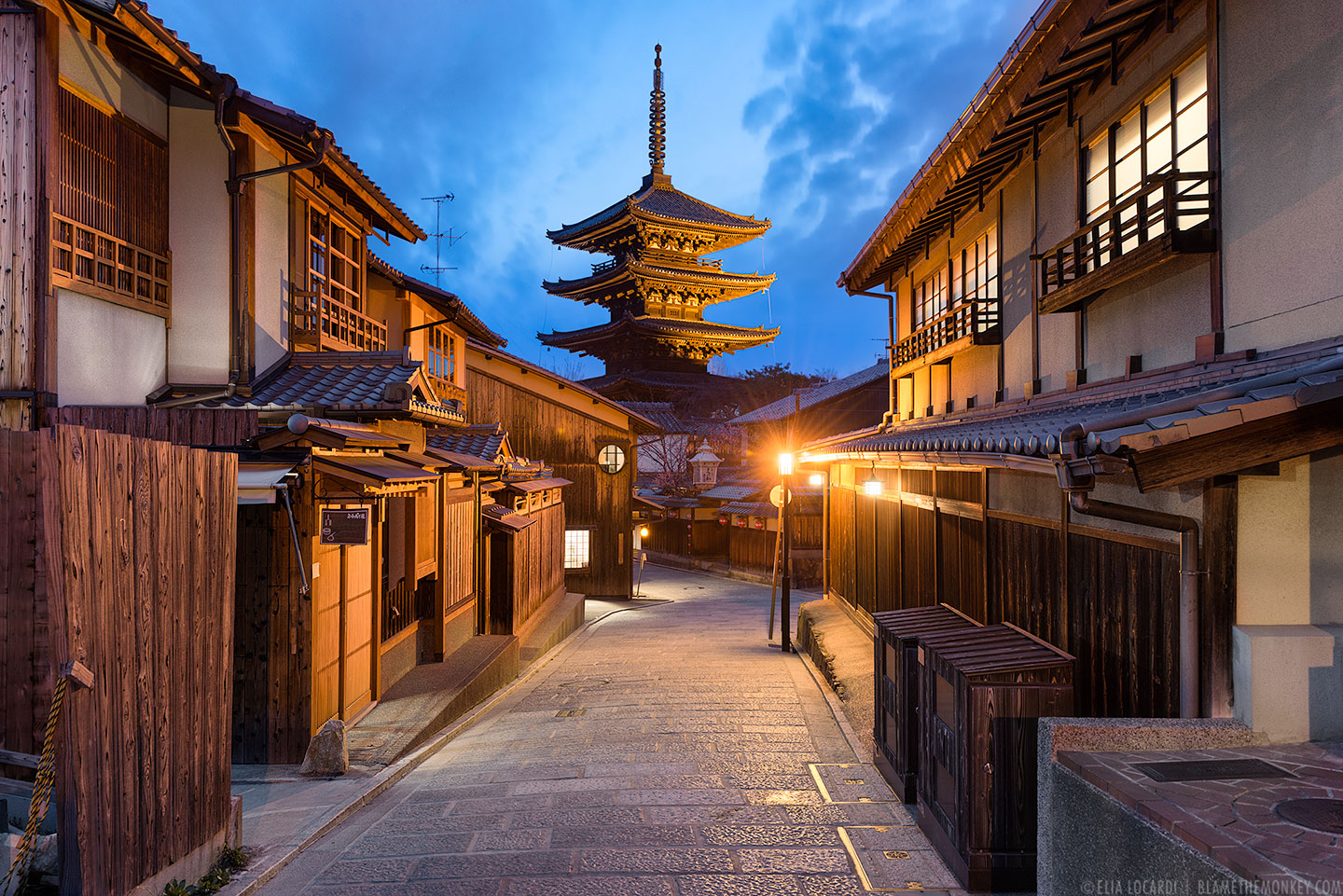 Seriously, ever since my last post on April 29th (just after arriving in Rome from Japan), life has been a non-stop whirlwind of projects, tours, and workshops that have kept me busy beyond belief. It's been wildly exciting but it's also prevented me from doing some of the things I really enjoy like editing and sharing new photos and updating the blog with new content. For that, I am very sorry but I plan to make up for it. For this post, I thought leading with a new photo from Japan would be a good way to segway into a recap of what's been going on over the past two months. After all, leaving Tokyo is when this self inflicted crazy train got started.
Italy Photo Tour
Flying from Japan to Italy meant flying from one of my favorite places to another. It was honestly a strange bittersweet moment where I was heartbroken to leave Tokyo, but also super excited to be flying back to Rome. Inner conflicts aside, anytime we're on the way to lead another photo tour — especially in Italy — it's a cause for celebration, not to mention, time to do my cappuccino happy dance. This year's tour didn't disappoint in the slightest and from day one, the group of us formed an inseparable entourage of happy (and well fed) shooters. The weather was epic, the wine glasses were bottomless, and the memories that were made will last a lifetime. I'm consistently amazed by the incredible beauty and charm of Italy. Oh, and did I mention the food? Wowza!
Here's a sampling of The Moments Between from the Italy Photo Tour






Naomi and I had a fun time learning how to make pizza in Rome, one of our many fun activities during the photo tour. As a result, I also found out that I'm really bad at making pizza! Seriously, Naomi's came out way better than mine and Ken is practically a pro! Next time I won't go so heavy on the anchovies.
While I'm on the road — which truthfully is every hour of every day — I usually post my captures to Instagram relatively close to real-time. Here's a collection of some of my favorite instagram scenes from the Italy photo tour.
Wow, writing this has me really looking forward to next year's photo tour. Oh, Italy. 🙂








Events in Portland
Leaving Italy, I traveled directly to Portland Oregon area to work on some projects with one of my main sponsors, Wacom. I had a bit of fun with my re-entry form, but then on second thought, I decided that US Customs and Border Protection might not appreciate my sense of humor… 😉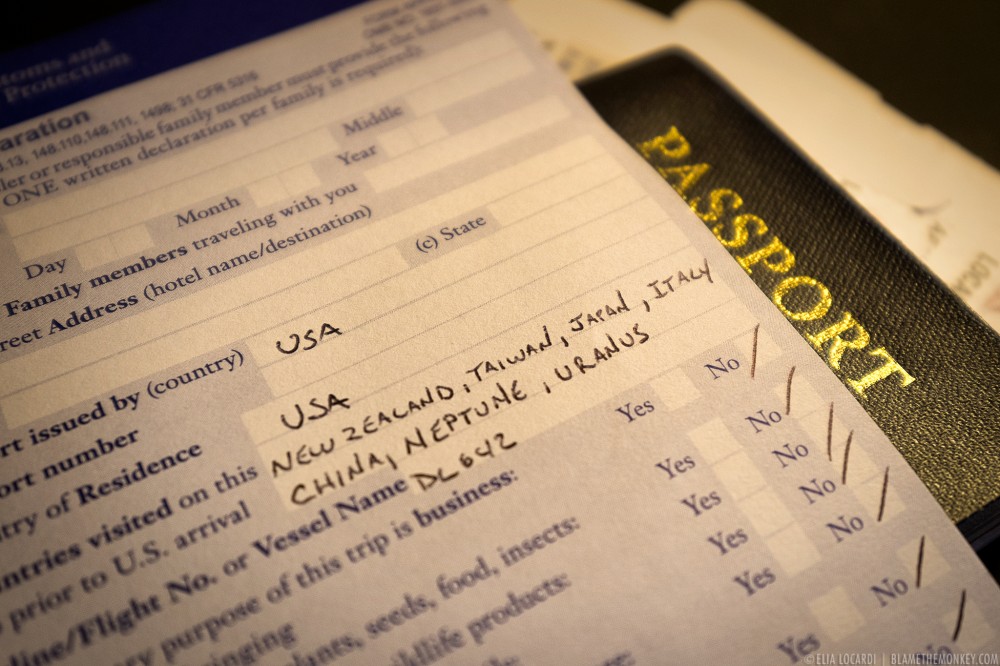 The first order of business with Wacom was a Google+ Hangout Live from their studio!
I'm extremely excited about my partnership with Wacom. I've been a longtime user and advocate of their phenomenal pen technology and products. In fact, I still remember the first time I ever touched an Intuos Tablet in 1999 when I scored my first job as a high end Photoshop image retoucher. From that day forward, I never saw the point of using a mouse again.
Sure, there was of course the occasional online gaming session where using a mouse was unavoidable, but during any Photoshop® editing, post-production and digitally artistic activity, there's nothing that can compare to the intuitive gestures and feedback of using a stylus. Although I live and work in a completely digital world these days, these tools empower me and make me feel like I'm still a traditional artist.
Lately I've been traveling around with a Cintiq Companion, which I use to do much of my post-processing work. The Companion is essentially a 13" fully functional Cintiq Tablet running on a super powerful Core i7 SSD Windows 8 environment. It's a hulk when it comes to processing power and as a travel photographer, it's definitely one of the coolest tools out there for post-processing.
Internal Presentation for Wacom Employees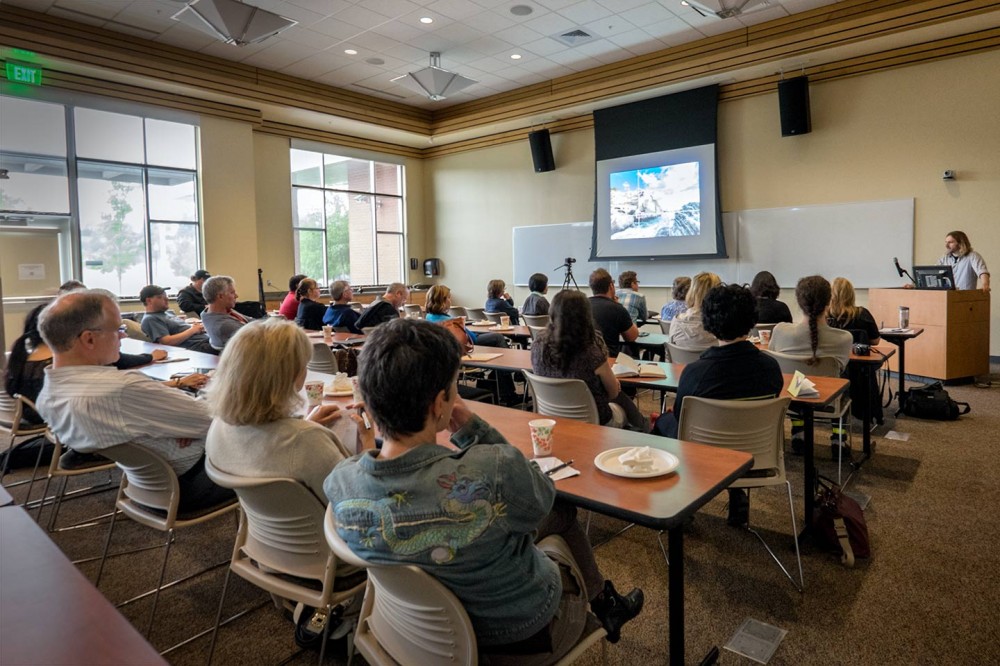 During this visit to Wacom HQ, I also had the pleasure of giving a talk about my travel photography, our location independent lifestyle and even some photography basics for the budding photo enthusiasts, during an internal presentation to Wacom employees.
Moments in Time Post-processing Workshop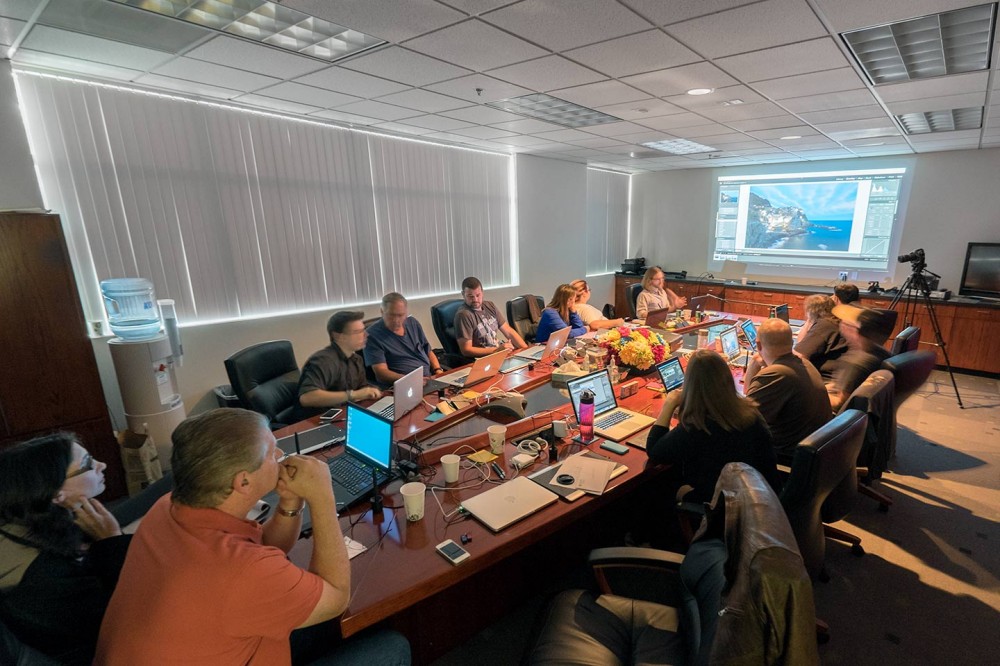 While I was in Portland, I also had the pleasure of teaching a "Moments in Time" Post-processing workshop at Wacom HQ. The event was sold out and students had the unique opportunity to sample some of the best products in Wacom's arsenal. Everyone had a great time and the whole thing turned out to be a rocking success. This was the first workshop in a planned series. If you're interested in keeping up to date on future events, sign up for the newsletter.
Oh, and of course there was a Drink and Click Photo Walk, Portland style!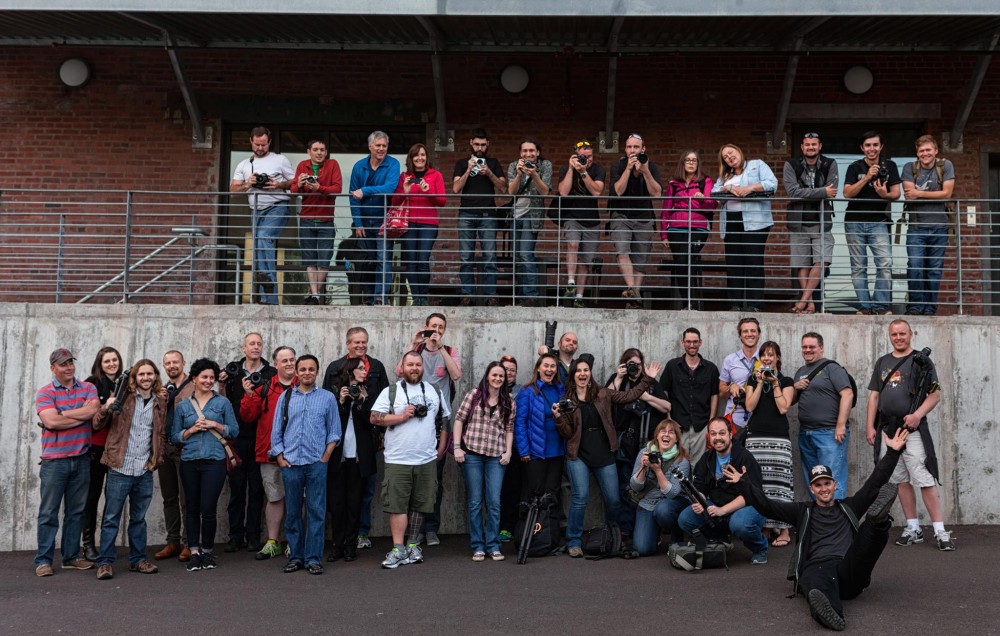 Thanks again to +Wick Sakit for coordinating the event and our gracious Sponsors and Partners for the Workshop and Photo Walk Giveaways: Wacom, Formatt Hitech, ThinkTank Photo, Mind Shift Gear, SmugMug, X-rite and Google Nik Collection for all of the swag and a big congrats to the day's winners.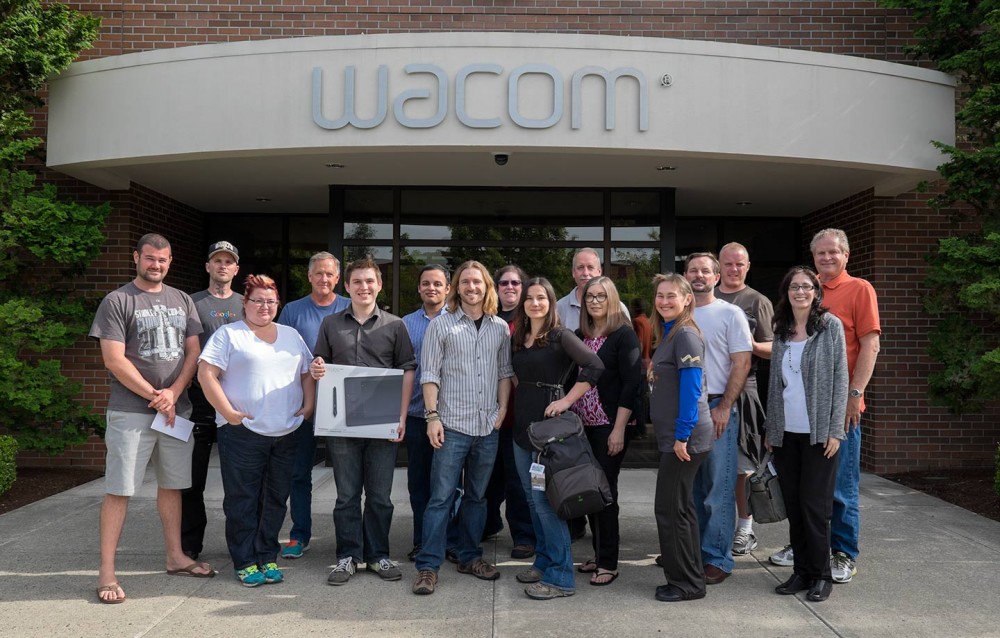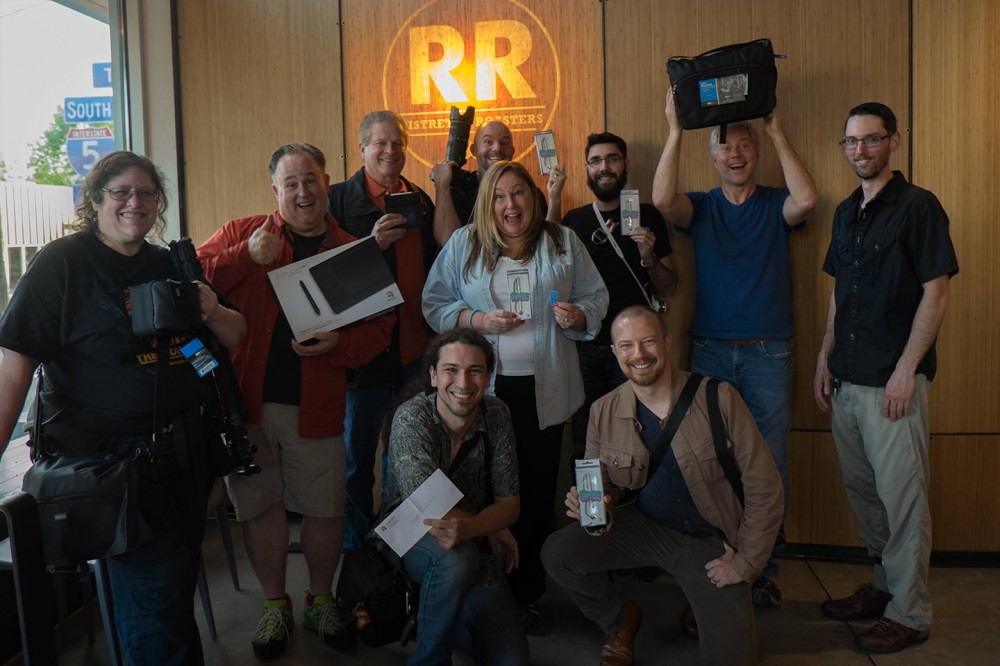 Then it was off to see the Oregon Coast for a couple rainy days of rest, relaxation and celebrating Naomi's birthday.
Off to Australia for a project with Tourism Queensland
After the events in Portland, we flew to Brisbane, Australia to start a two week project with Tourism and Events Queensland. This was very exciting as Naomi and I had been specifically invited to tour and photograph some of Queensland's most beautiful areas. We're currently working on a two-part post that will highlight some of the best photographic locations and experiences.
The Present Moment in Hong Kong
When we flew to Brisbane from Portland, we elected to leave some gear behind with friends. We knew that we'd be flying on tiny planes for the Queensland project so we wanted to travel as light as possible. So after the project wrapped up in Queensland, we had to fly back to Portland before leaving for the next project in Beijing! It went something like this.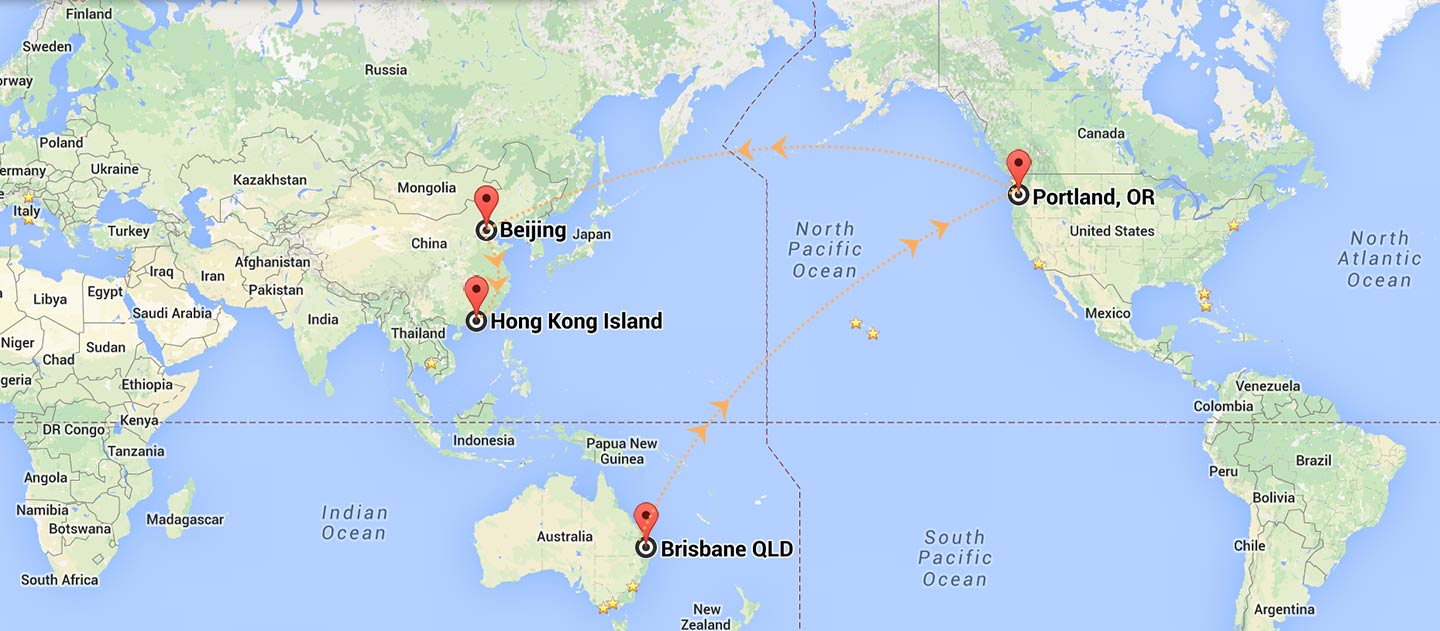 After flying from Brisbane to Portland on Sunday June 22nd (8774 miles), we flew from Portland to Beijing on Tuesday, June 24th (6694k miles). Then, after arriving in Beijing late Wednesday night, we met with our contacts in Beijing all day Thursday, June 26th, before finally flying to Hong Kong on Friday, June 27th (1170 miles). That finally brings us to the present (and severely jet lagged) last few days where I've been sipping on gallons of coffee and shooting the Hong Kong Skyline.
Where to Next? Lavender fields and the Luberon in France!
After more than a week exploring Hong Kong we head to the acclaimed Luberon area, said to be France at it's finest, to explore famous little hill-top villages and photograph the seasonal beauty of the Lavender fields near Valensole. Naomi and I have wanted to see this region and capture the annual Lavendar bloom for many years now, so we're extremely excited the timing has finally lined up! 😀