Code Yellow – Somewhere in Seoul
I discovered this place somewhere beneath the city of Seoul, but even if I remembered exactly where it was, I still wouldn't be able to pronounce it. 🙂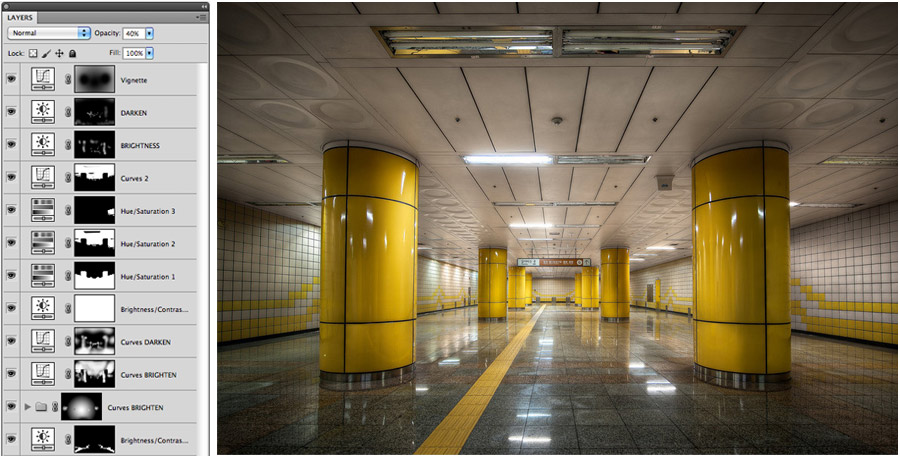 Banana Breakdown – Before and After
The basic technical info is: Nikon D700, f4, 17mm, ISO 100
Sorry to disappoint you guys but there's not really any HDR in this shot.
Instead, what really makes this shot work is the massive amount of selective contrast (and I mean massive). If you take a look at the before image you can immediately see how flat everything is. Using masks and adjustment layers, I was able to pop out all the detail.
Other than the contrast correction, I also bumped up the colors in different areas. This adjustment is really evident in the yellows. I also pulled some of the magenta color out of the white tiles on the ceiling and on the walls, which helped give the shot some color separation.
[beforeafter]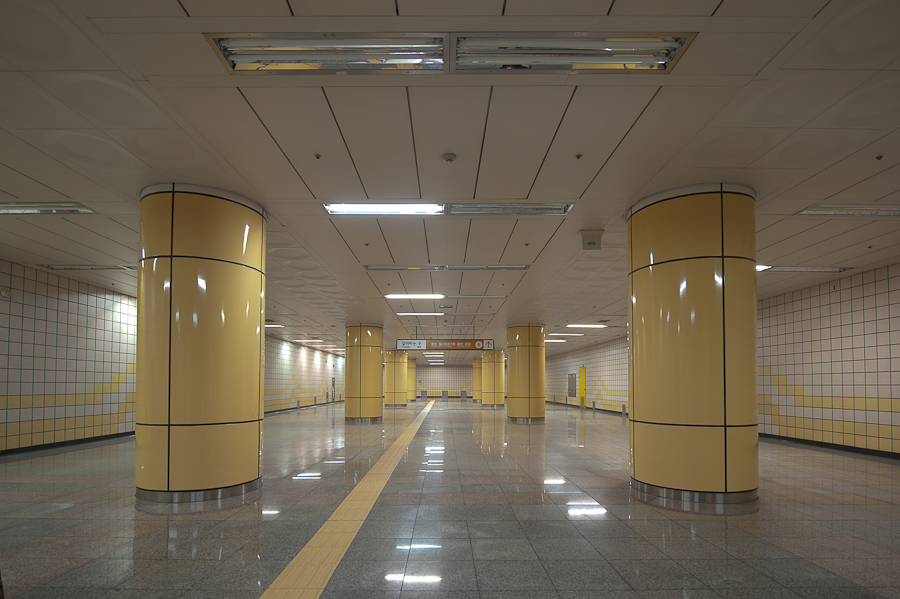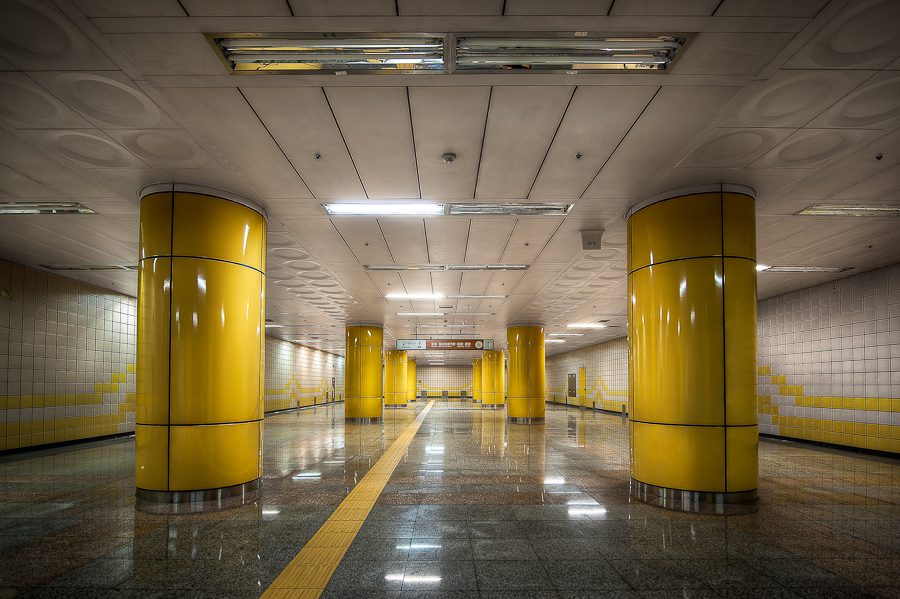 [/beforeafter]