Daily Banana – The Monkey Shrine
Last year, there were many reasons why Seoul rapidly became one of my all-time favorite cities.
Was it the phenomenal culinary delights? …Sure.
How about the strong (and dirt cheap) Jinro Sake? …I don't remember… ;p
What really stood out was the fact that nestled within this vast metropolis are these beautiful palaces and garden districts. This is The Gyeonghoeru Pavilion and it's a part of The Gyeongbokgung Palace area, which is one of the largest (and most famous) palaces in Seoul. It's really great because within a few short minutes from a Metro Station, you can find yourself in one of these peaceful places. They're a very soothing escape from the noisy city.
And no… I can't pronounce: Gyeongbokgung. 😉
Banana Breakdown – Before And After
The cool thing about this particular comparison is that it's not too dramatic. The main task was removing the people from the shrine and also removing the foreground objects in the sky and water. Other than that, I just brought back some of the natural colors in the roof, sky, and reflection. The already beautiful sky and sunlight did most of the work.
As always, questions are more than welcome. 🙂
(move the slider to compare before and after)
[beforeafter]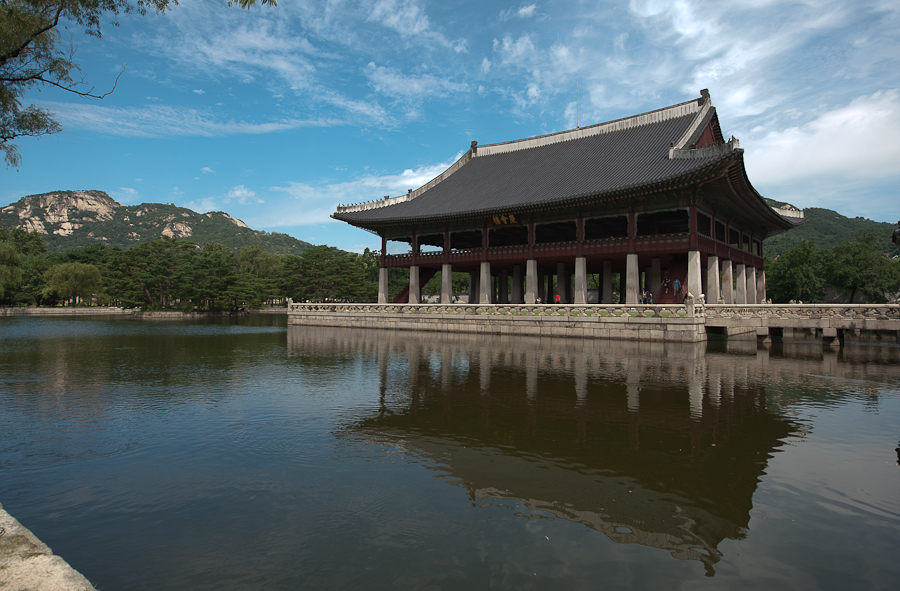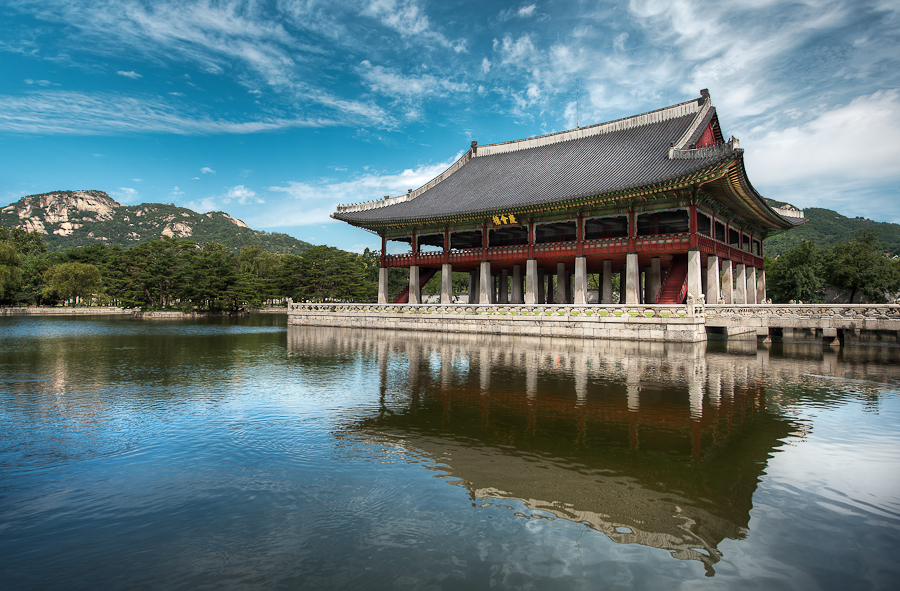 [/beforeafter]