Announcing – Italy Photo Tour October 2013 with Elia & Naomi Locardi!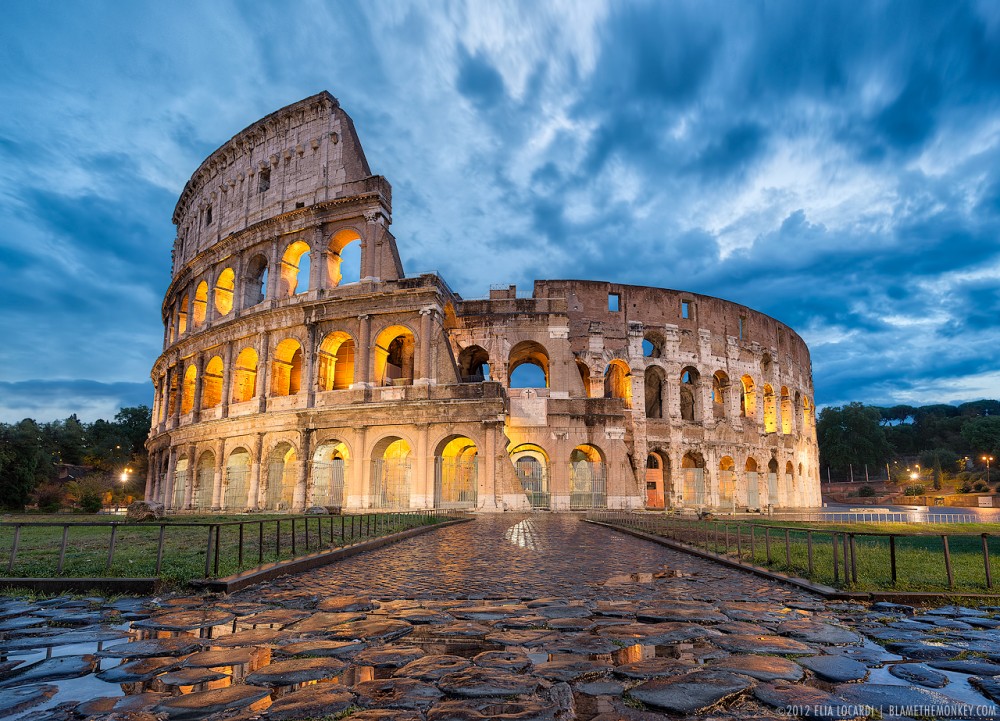 As photographers, artists, and world travelers, there's simply no country quite like Italy and we're very excited to share our love of it with you!
This Italy photo tour was created with the intention of making it a dream photo tour and providing participants with a truly unique experience. Though the emphasis will be on photography, it will be a cultural journey, capturing and enriching all of the senses – you'll be inspired by the stunning architecture, rich and textured landscapes, enormous wealth of culture and history and of course the food and wine!
Your photo tour leaders have led photo tours & workshops across the globe. Along with expert Italian guides, they'll take you from Rome to Tuscany, Florence, and Cinque Terre highlighting some of the premier photography spots that each region has to offer – including some you could not access on your own.
We'll visit some of the most beautiful and photogenic portions of Italy as we lead you on various food tours, winery tours, tastings and history tours, all blending beautifully with the unique photographic opportunities and instruction. While we have specific itineraries planned, we also allow some flexibility to take advantage of photographic opportunities we encounter along the way.
So travel back in time with us on this one-of-a-kind Photo Tour of Italy!
Details for our 7 Day ITALY Photo Tour
DATES: October 2nd – 11th
(Including arrival and departure days)
Appropriate for all levels of interest and skill in photography.


What's Included:
8 Nights Lodging (October 3rd-10th)
Breakfast / Lunch / Dinner
Guides & Special Tours
All Tickets & Entrance Fees
Transportation During Photo Tour
What's NOT Included:
Airfare to and from Italy
Arrival Airport Transfer (this can be arranged for you for an added fee)
Snacks & Drinks outside of normal meals
Alcoholic Beverages (beyond included glass of table wine with dinner)
Tips for guides, drivers, bellhops etc.
Departure transfer (this can be arranged for you for an added fee)
International Medical & Travel Insurance Coverage *Required*
---
DETAILED ITINERARY:
October 2nd – Leave Home – Everyone departs for Rome
October 3rd – Arrival Day – Welcome Dinner in Rome
Everyone arrives in Rome. We meet and get to know one another in traditional Italian fashion – over a multi-course meal with good food, wine, and conversation. Overnight in Rome.
October 4th – Day 1 – Rome, The Eternal City
No trip to Italy would be complete without spending some time exploring and photographing the Eternal City. From the Pantheon to Michelangelo's historic Sistine Chapel, Rome has more must-see sites than any other city in the world. Learn about Rome's 2,500 years of art, history, and culture as our expert guide takes us through the cobblestone streets of this ancient city, some that Julius Caesar himself tread upon.
From exclusive access to the Colosseum's underground, where gladiators & animals awaited their death, to the Spanish Steps, you'll get to experience & photograph the best that Rome has to offer. We'll end our day of touring with a Sunset & Blue Hour photo session, followed by dinner. Overnight in Rome.
***St. Peter's Basilica and the Sistine Chapel are holy places and appropriate attire is required for the visit. Both men and women must wear clothing that covers the shoulders and knees. We can't be held responsible for denied entry due to improper dress. Also note, it is acceptable to bring extra coverings with you and put them on before our entrance to the Vatican, given the chapel is at the end of the Vatican visit.
October 5th – Day 2 – Rome to Val d'Orcia.
After photographing the sunrise over one of the most beautiful views in Rome, we begin our scenic drive through the hills of Lazio and into the amazing Tuscan countryside and Val d'Orcia region. Arguably one of the most beautiful areas in all of Italy, our trip will include photo stops along the way before we settle down to enjoy a sunset shoot and Tuscan style dinner. Overnight in Val d'Orcia.
October 6th – Day 3 – Val D'Orcia
Our day will begin with shooting one of the most stunning Sunrise views in all of Val D'Orcia. After breakfast and a short rest break, we'll continue to photograph and explore various locations and small towns throughout this beautiful countryside. We'll tour a winery, where you will have time to capture the ancient cellars, vineyards, Tuscan gardens, and enjoy a wine tasting. Sunset shoot & dinner. Overnight in Val d'Orcia.
October 7th – Day 4 – Val D'Orcia – Chianti – Florence
We'll begin the day with another Sunrise shoot in the picturesque Val d'Orcia area, exploring and photographing as we journey towards Florence. Our drive will take us through some of the most well preserved landscapes in all of Italy, areas essentially unchanged since artists portrayed them hundreds of years ago. Throughout the region are large woodland area, intermingled with vineyards and spotted, here and there, with medieval hilltop towns. The quality of light here has inspired generation after generation of artists to capture its beauty.
We'll end our day of touring the countryside with a Sunset & Blue Hour photo session, followed by dinner. Overnight in Florence.
October 8th – Day 5 – Florence in a Day – Cinque Terre
Tuscany has, quite possibly, produced more accomplishments in science and art than any other place in the history of mankind. The birthplace of the Italian language, Etruscan civilization, and the Renaissance, an age that shaped our modern history, Florence is a living museum of art and culture. Imagine this small region that can claim Michelangelo, Leonardo da Vinci, Galileo, Dante, and Botticelli all as natives!
In the company of an expert local guide, we'll explore Florence's great works of art, most famous landmarks and finest offerings. The food and wine of Tuscany is world-renowned—with very good reason! Throughout the day we'll take you on a gastronomic adventure, as we treat you to Florence's best hand picked, most authentic spots so you can experience Tuscan cuisine like a local. With more than 10 tastings—of meats and cheeses, olives and spreads, a sampling of primi and wine, vin santo and coffee, and more—by the end of the tour you'll have enjoyed a complete Tuscan meal…so be sure to bring your appetite!
We'll end our day of touring with a Sunset & Blue Hour photo session, followed by dinner before we begin our drive to the color-filled cliffside villages of Cinque Terre! Overnight in Cinque Terre.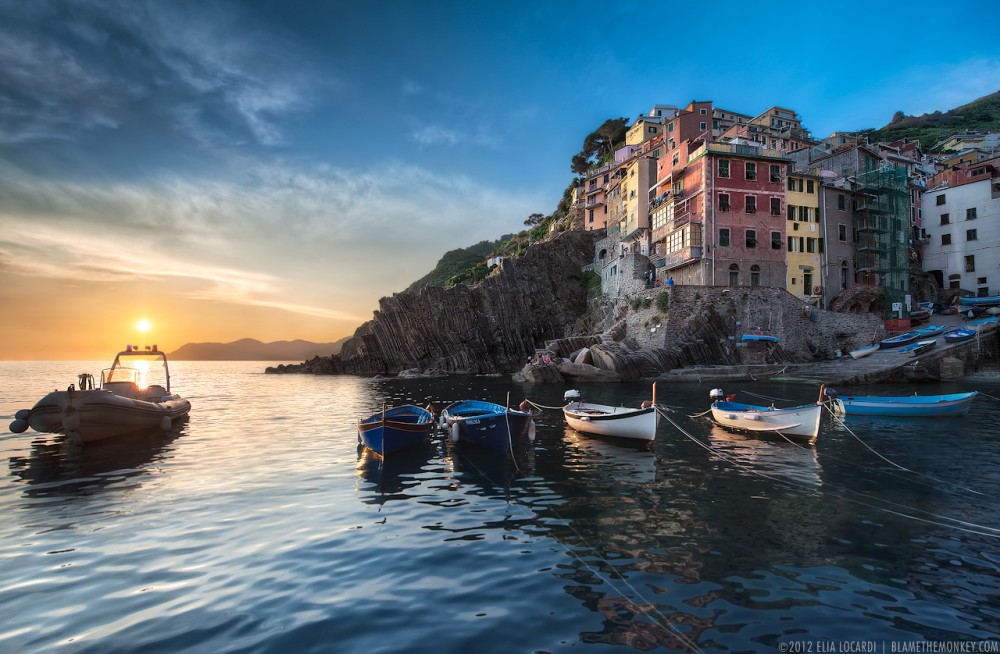 October 9th & 10th – Day 6 & 7 – Cinque Terre
Known as Cinque Terre (or five lands) these enchanting coastal villages cling to the rocky cliffs that plunge downward to the sea. An UNESCO World Heritage Site (and UNESCO Cultural Landscape) they are a testament to the exceptional balance struck between mankind and nature.
We'll include visits to nearly all of the Cinque Terre, but Manarola & Vernazza are two of our favorites. Similar to the other Cinque Terre villages, Manarola is made up of pink and yellow colored tower-houses that enabled its defense from pirate raids in the days of old. Traditionally, the main activity here is farming the terraced fields and winemaking has been a rich part of the Manarola tradition since the 1200s; with the many vineyards along the coast producing Sciacchetrà, a prestigious white wine referenced even in early Roman writings. Manarola is connected to the other Cinque Terre by numerous paths, including the most well-known, Via dell'Amore (Path of Love) leading to Riomaggiore.
Vernazza, in our opinion, is perhaps the most photogenic of the Cinque Terre. The town is free from car traffic and remains one of the most authentic fishing villages in all of the Italian Riviera. The richly colored, antique homes sit upon the cliffs and a small harbor lies beneath the cast of an ancient castle dating from around the mid-1500's. The village is surrounded by steeply-terraced olive groves said to produce some of the finest olive oil in all of Italy. It is simply spectacular.
We'll spend three nights and two days exploring and photographing this incredible area. Staying the night inside Cinque Terre gives you a chance to see a different side of these villages, without the usual rush of tourists and daytime visitors.
**Travel in Cinque Terre's coastal villages will be by local train, providing for a more authentic experience mixing and mingling with the locals on their commutes between the villages.
October 11th – Day 8 – Departure Day
We'll have the morning in Cinque Terre before everyone departs. From here we can help you to arrange transfers to your flight departure location, back to Rome, to Pisa or Florence or onto another of Italy's wonderful cities.
---
We are delighted to be partnering with our good friends at Walks of Italy on our history, food, and winery tours. Walks has over a decade of experience organizing day tours all over Italy to rave reviews and their local experts are fountains of knowledge about each region we will be visiting.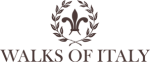 If you're looking to expand your Italy adventure to other regions of this spectacular country either before or after the photo tour, we will be happy to help you set up other day tours with Walks of Italy.
---
While these descriptions represent the photo tour's planned itinerary, tour leaders reserve the right to revise it without notice as they see fit.
Please Note:
Participants are expected to be in fair health and be capable of spending the days walking around the various villages while carrying their own equipment.
Before registering please review our Terms & Conditions. Have Questions? Check out our FAQs page.
Click Here to REGISTER NOW and reserve your spot, or contact us for more information.
Below are photos of some of the places we'll visit during the tour!
*Details on this page are subject to change without notice.