Sleeping Giants | Mt Bromo Indonesia
Surely, I must be staring at some strange and fascinating alien world… Watching the stars dance above this extraordinary landscape.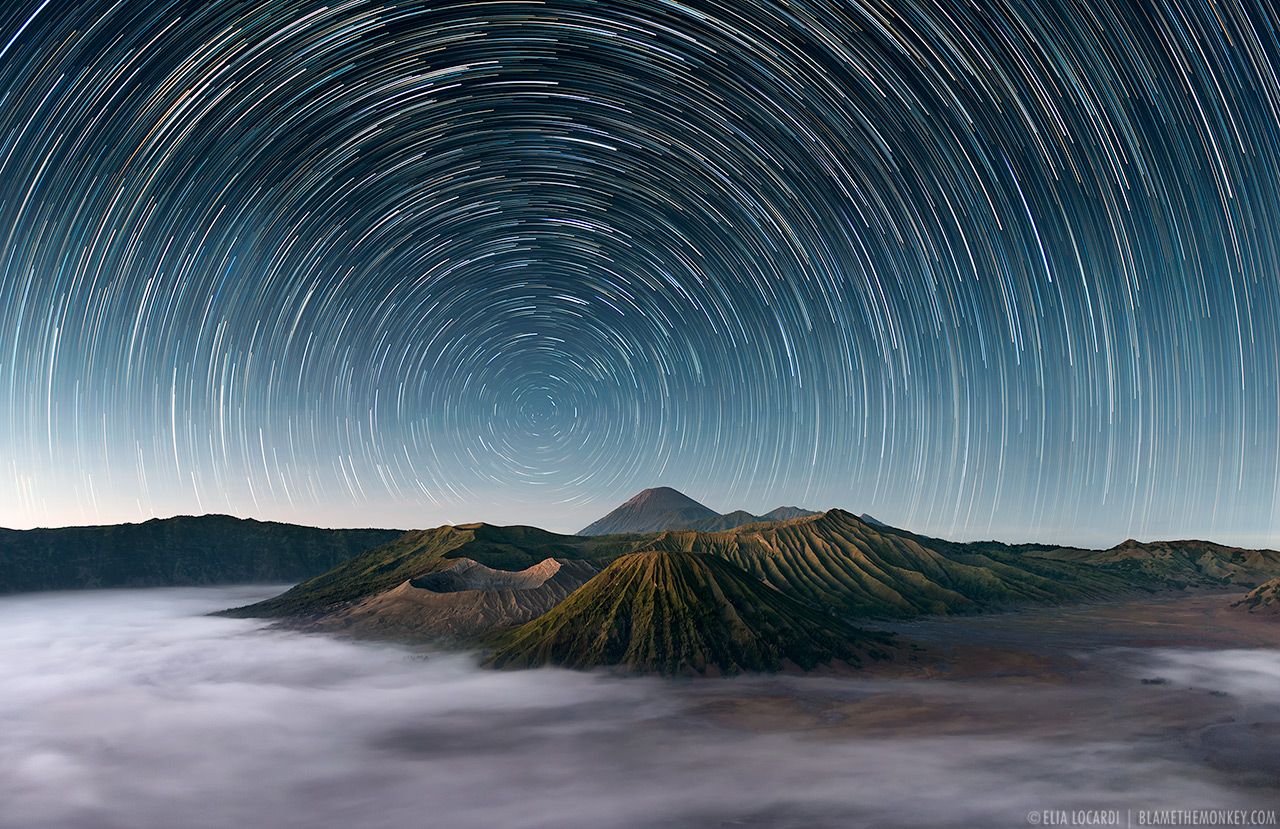 There are only a few places on our beautiful planet that I would be so confident to call otherworldly. Fewer still that can impose such a profound sense of awe and wonder, where the simple act of seeing is enough to satisfy an avid explorer's wild curiosity.
Enter The Tengger Massif
Indonesia houses many visual treasures but Mount Bromo is widely recognized as one of the most impressive. Part of the Tengger Massif and situated in a large caldera, Mt. Bromo is the collapsed remain of a once larger giant. Still active today, it shares proximity with (the active) Mount Semeru, the largest mountain on the island of Java which stands tall at an impressive 3,676 meters (12,060 feet). To give a total sense of scale, the entire area of Bromo Tengger Semeru National Park spans a massive 800 square kilometers.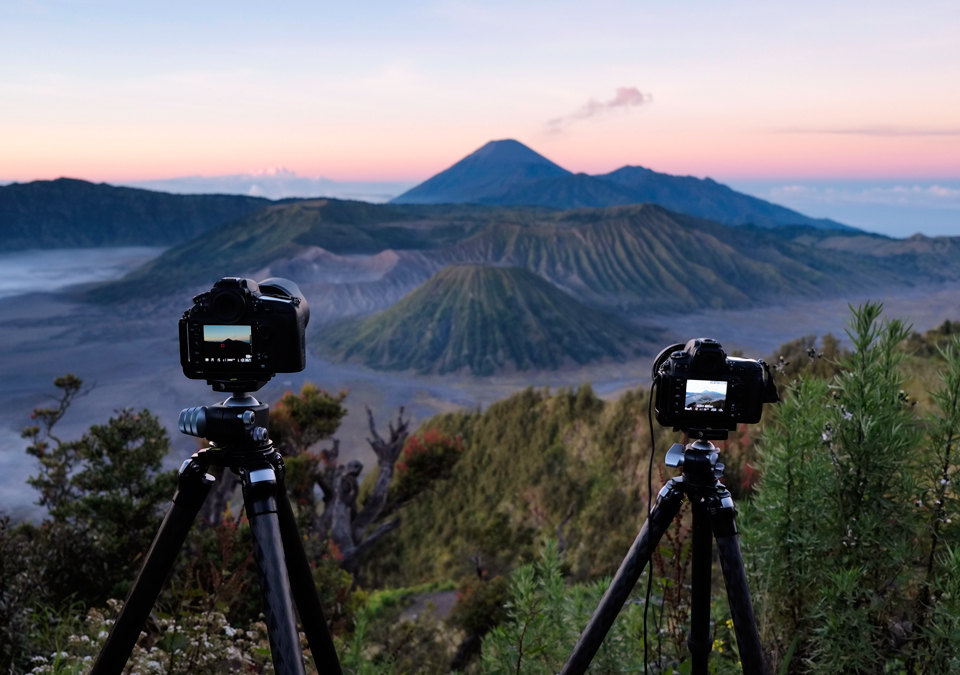 I spent the better part of 4 days in the area surrounding these extraordinary mountains, sleeping very little, and investing my twilight hours enjoying and photographing the beautiful stars above bromo. In that time, two of the mornings provided me the perfect recipe for crafting my vision – clear skies full of stars and epic fog below. To top it off, my last morning shooting from Penanjakan 1 was complemented with a beautiful cloudy sky.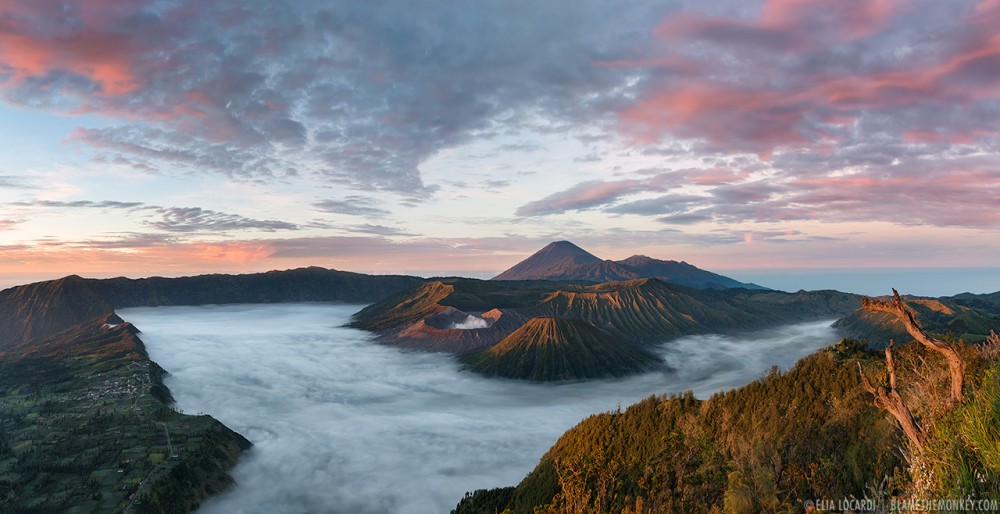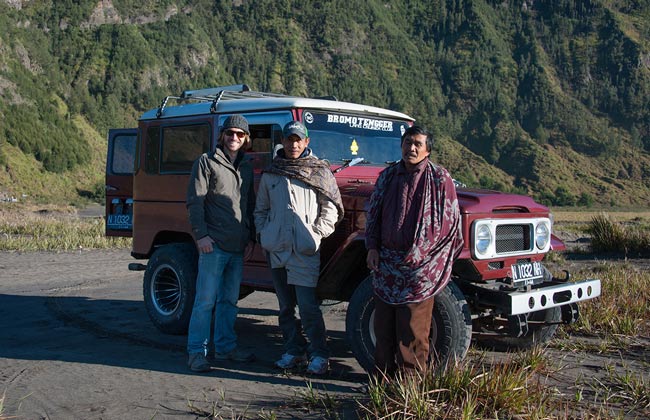 To get to the top viewpoint for bromo (Penanjakan 1) the average traveller must hire a 4×4 jeep with driver and depart their hotel around 3:30 AM. Then, after about an hour drive in complete darkness, down the crater ridge and across the foggy caldera, they begin to make the long slow climb up the mountain to the topmost viewing point for Mt. Bromo at an altitude of 2,770 meters (9087.93 feet). Once there—and if they've left early enough—they will have a front row view of sunrise among the thousands of others clamoring for a spot.
For my project, I left my very uncomfortable room at 1:00 AM every morning, giving myself plenty of time to reach my special (pre-scouted) locations and set up for the stars. Bromo is frequented by many travelers so I had to be careful where I decided to set up for long exposures. I made sure that I not only had a prime view, but that it was also far away from the thick crowds with curious headlamps and point and shoot camera flashes.
After sunrise, I'd make the long journey back to town, take a quick nap, and then head out again for sunset. Within a few hours of reaching my viewing areas, I had become completely shrouded in clouds as the mountains seemed to disappear.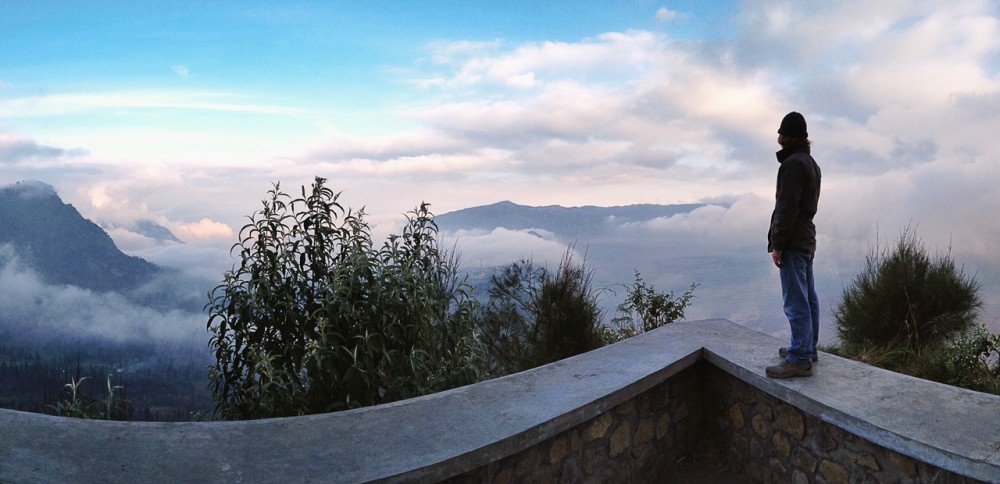 After careful planning and research, I knew that I had picked the best month of the year for a chance at these weather conditions, but I honestly couldn't have asked for a better result.
Technical Mumbo Jumbo || Sleeping Giants
Camera: Nikon D800
Lens: 24-70 f/2.8 (Shot at 24mm)
Tripod: RRS TVC-33 / BH-55 Ballhead / RRS L-Plate
ISO: 100 at f/8
Base Shot: (1) 30 Second Exposure at f/8
Stars: (140) 30 Second Exposures at f/2.8 ISO 800
Location:  Shot in Bromo Tengger Semeru National Park, Indonesia – July 2013 and post-processed in Budapest, Hungary – September 2013
Hardware: 15" 2013 Macbook Pro Retina, Wacom Intuos5 Small Tablet
Software: Lightroom 5, Photoshop CS6, Nik Color Efex Pro 4
Technique: Even with my camera covered, some people were way too curious with their headlamps, shining intense light onto my camera. As a result, some frames were ruined but I still ended up with plenty of clean shots for long trails.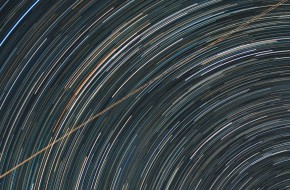 For part of the sequence, I was even photobombed by the ISS Space Station! Well, either that or it was a slow moving alien spacecraft. I'm including a cropped portion of the stars so you can check it out. 😉
After blending all the stars together using the "Load images into Stack" command, there was still an intensive amount of careful cleanup to do before blending it into the main scene. From there, I made careful (and minor) adjustments to the color and contrast until I was happy with the tones.
Espresso: Lavazza Oro. After sunset, I would pre-brew 6-8 shots of espresso to take with me when I left each morning at 1:00 AM.