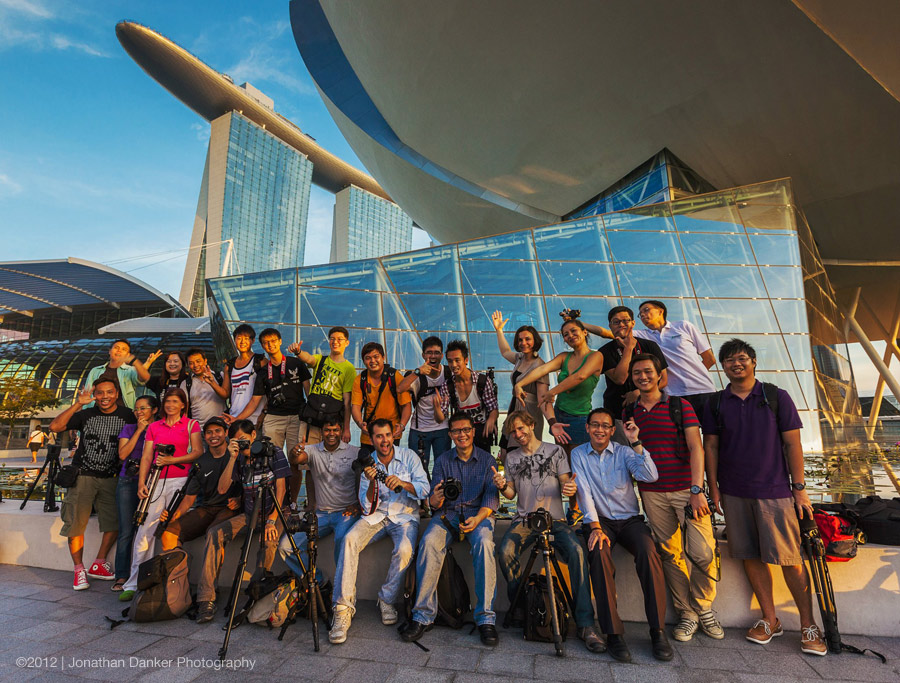 So what could make a Singapore Photowalk even better?…
How about golden light and an epic sunset!
Thank you to everyone who was able to attend the second Blame The Monkey Photowalk Singapore!
For me, there's nothing better than gathering with a bunch of photography friends and taking over a beautiful (and populated) area.
So, as the summer sun was setting over Marina Bay, we took over platform #1 on the Helix Bridge and captured the beautiful light, all the way through blue hour. It's easy to see why this is one of the most photographed areas in the world.
A very special thanks goes out to our Blame The Monkey Photowalk Singapore sponsor Joby® for providing a bunch of great Gorillapod giveaways and making these Photowalk Singapore participants very happy! I've been testing out the Gorillapod Focus with my Nikon D800 and so far, I'm very happy with the results. It's great to be able to ninja shots where traditional tripods just wouldn't work or simply aren't allowed.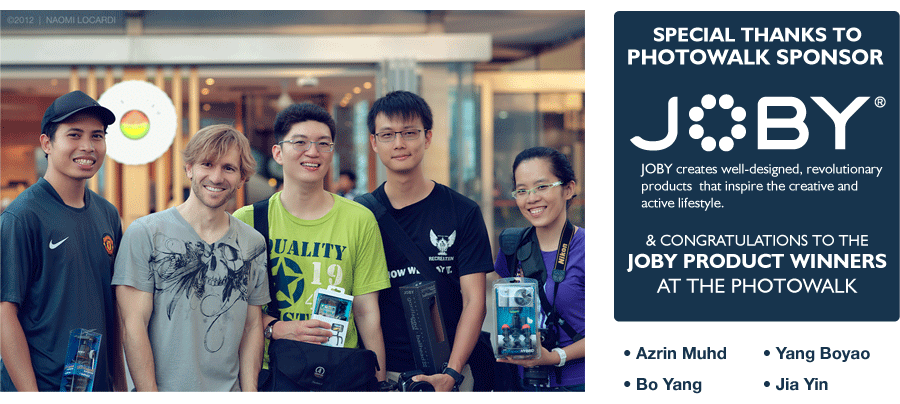 [smugmug url="https://blamethemonkey.smugmug.com/hack/feed.mg?Type=gallery&Data=23539417_TLx9st&format=rss200″ title="" description="" imagecount="500″ start="1″ num="100″ thumbsize="Th" link="lightbox" captions="false" sort="false" window="true" smugmug="false" size="XL"]